The best ex-cop jobs for former Police Officers and law enforcement are roles with transferable skills learned from working as a police officer. What jobs can ex-police officers do? What jobs can a retired police officer do?
Whether you are retiring from the force or leaving law enforcement for your own personal reasons, some of the best jobs for ex-police officers and the best retirement jobs can come as a surprise.
---
What Do You Do After a Career as a Cop or Police Officer?
After a career in law enforcement, some people choose to stay in the field, possibly taking on a leadership role such as sheriff or police chief. Others may choose to become police consultants or enter a related field such as security or investigation. Still others may choose to pursue a completely new career in a different industry.
Admittedly, the best job for many former officers depends on the individual. However, there are quite a few ex-cop jobs and second careers for retired police officers that stand out. The best career paths take advantage of the skills, experience, and training that police officers receive during their careers. Furthermore, with a bachelor's degree or master's degree, there are even more options in the civilian workforce. Here are just a few of the standout jobs and careers for retired professionals.
---
1. Private Security Officer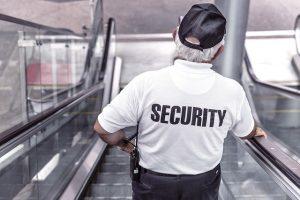 Working in security makes a lot of sense as far as ex-law enforcement careers and jobs for former cops go. These types of jobs for ex-cops allow ex police personnel to use the skills they picked up to protect the public and to protect private citizens. They provide personal security to VIPs, commercial businesses, and any other entity that requires protection from things like harm, vandalism, and theft. Security guards deter illegal activities, control access to a property, conduct security checks, maintain order, and also respond to any emergencies.
Security detail can vary widely, which means there are a variety of opportunities in the private sector. For example, armed security detail isn't the same as an unarmed mall or museum guard. All those jobs require a former police officer to use the skills they acquired in their former role. Equally, working as a bodyguard is wholly different from working as part of a security team in corporate buildings.
Skills that Transfer: people skills, conflict management, awareness
National Average Salary: $38,294 per year
Related Job Titles: Security Guard, Security Personnel, Security Detail, Probation Officer, Security Consultant or Advisor, Corporate Security Manager, Private Bodyguard, Executive Protection Agent, Private Security Supervisor
---
2. Private Investigator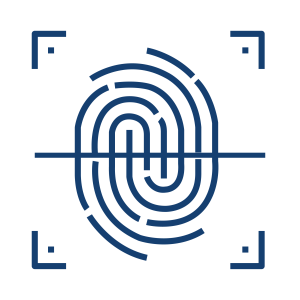 Generally, if the job calls for investigation skills, there's a good chance that it's one of the best jobs for retired cops. Investigation work is usually a good fit for ex-cop because it is similar to law enforcement. Daily activities may include conducting background checks, looking for missing persons, and conducting surveillance.
These types of other jobs actively seek former cops and law enforcement professionals through ex-police officer recruitment because law enforcement experience brings the right set of skills to these professions. New careers give ex-cops the ability to exercise their skills without having to deal with the criminals. Background investigators and private investigators can often work their own hours and choose where they want to work, which can make these some of the best jobs for retired cops.
Skills that Transfer: inquisitiveness, resourcefulness, patience
National Average Salary: $49,924 per year
Related Job Titles: Background Investigator, Fire Inspector/Fire Inspectors, Private Detective/Private Detectives, Background Researcher
---
3. Crime Scene Investigator
Many police officers may have spent a great deal of time at crime scenes, so they already know something about navigating which can help them work as a CSI. A Crime Scene Investigator is responsible for documenting and processing evidence at the scenes. They use specialized skills and equipment to collect and analyze information, which they then utilize in police investigations and for court proceedings.
The job duties of a CSI include photographing and videotaping evidence, gathering and preserving physical evidence, using scientific methods to determine facts, reconstructing events and writing reports. They also provide testimony in court. In addition to the technical aspects of their job, they must be tactful and sensitive when dealing with crime victims and witnesses.
Skills that Transfer: strong analytical skills, communication skills
National Average Salary: $65,207 per year
---
4. Adjunct Professor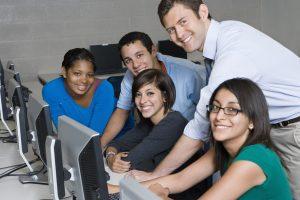 Some of the best jobs for retired police officers include careers that involve teaching or training. This is a broad field. And it's best for ex-cops and retires to choose a path that aligns most with their own skills. For example, individuals with a graduate degree may work as an adjunct professor and teach classes on criminal justice, criminology, political science, or psychology.
Job duties include teaching students, delivering lectures, assigning coursework, developing course materials, grading exams, and writing lesson plans. This career requires at least a bachelor's degree and typically a doctoral degree and may require additional education.
Transferable Skills: communication, people management, organization skills, planning skills, knowledge of security policies and procedures
National Average Salary: $126,946 per year
Related Job Titles: Professor, High School Teacher
---
5. Cybersecurity Specialist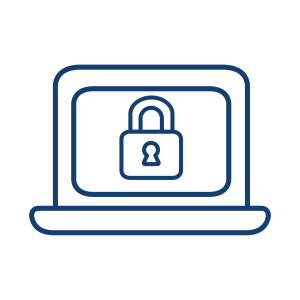 An Information Intelligence Analyst or Cybersecurity Specialist is a very suitable career for tech savvy ex-cops. Some retired cops may find it surprising that the cybersecurity field welcomes them, but it shouldn't come as a surprise.
Cybersecurity requires some IT knowledge, so it is one of the careers that can require a little extra education. The typical education is a degree in information technology or related. However, the field needs people who understand criminals, criminal justice, and how to shore up vulnerable systems. This applies to information and intelligence analysts as well. These workers gather and look at information, identify security threats, and also help shape security policies.
Transferable Skills: analytical and computer programming skills, attention to detail, problem-solving skills
National Average Salary: $98,743 per year
Related Job Titles: Cyber Security Counterterrorism Analyst, Intelligence Analyst
---
6. Loss Prevention Specialists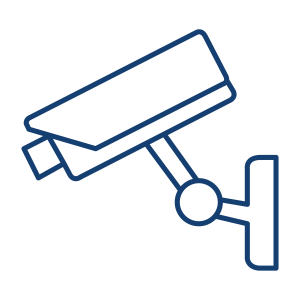 A Loss Prevention Specialist works for businesses and retail spaces. They need people who know how to identify and prevent theft, loss of assets, and also insurance fraud. These professionals also work for financial institutions, insurance companies, and other private organizations.
Loss prevention is an excellent second careers for police officers because they make use of a former officer's investigative skills, expertise, and ability. These skills help them sniff out threats, vulnerabilities, and people who may try to commit crimes within a retail space. CCTV operators must have the ability to monitor surveillance footage and alarms, identify threats, and act on them based on what they see.
National Average Salary: $61,808 per year
Related Job Titles: CCTV Operator, Asset Protection, Loss Prevention Manager, Risk Management Specialist
---
7. Fraud Investigators
A Fraud Investigator conducts detailed investigations into incidents of fraud, embezzlement, and other financial crimes. They work with victims and personnel to uncover evidence, collect documents, and review financial records. The job also involves interviewing witnesses, interrogating suspects, and providing testimony in court. Fraud Investigators must be highly organized, have a keen eye for detail, and possess excellent analytical and communication skills. They may also need a specialized certification in fraud investigation depending on the state or country in which they work.
Transferable Skills: communication skills, forensic interviewing, data analysis
National Average Salary: $60,079 per year
Related Job Titles: Forensic Accountant
---
8. Emergency Management Specialists
An Emergency Management Specialist coordinates the response to wide-scale disasters and emergency situations. They ensure that local, state, and federal organizations are communicating effectively and have the resources they need to manage natural disasters. Some of the tasks they perform include conducting risk assessments, developing emergency plans, training staff, and evaluating response operations.
They may also be involved in developing public awareness campaigns, evaluating recovery efforts, and providing technical assistance. Specialist must have a wide range of knowledge ranging from emergency services to public health and safety, engineering, and economics. Most federal jobs
Transferable Skills: leadership skills, problem solving skills
National Average Salary: $70,353 per year
Related Job Titles: Fire Inspector
---
9. Personal Bodyguards
A Bodyguard protects other individuals from harm. Depending on the assignment, that may mean shielding their charge from physical harm, standing between them and potential threats, or providing a buffer between them and the media or public. Typical job duties include conducting sweeps of potential venues or areas where their charge will be and driving them and other passengers from point A to point B. These professionals also routinely conduct security sweeps and monitor the environment to ensure nothing is out of the ordinary.
Most bodyguards work for private clients which may include private businesses or private corporations. Professional bodyguards also provide VIP services, detailed security briefings, and specialize in evacuation protocols and crisis management. Clientele often includes business executives, professional athletes, and celebrities.
Transferable Skills: physical stamina and fitness, reliability, attention to detail, observation skills
National Average Salary: $46,000 to $238,000 per year
---
10. Instructor or Trainer
Some other careers after policing can include leadership training, firearm proficiency training, teaching self-defense, or a personal trainer. Working as a police officer gives someone a lot of expertise in particular subjects. When combined with the proper degree or licensing, these jobs for former cops can work out quite well. These types of second careers for retired public safety officers can also branch into entrepreneurial businesses.
National Average Salary: varies
Related Job Titles: Trainer, Consultant, Firearms Instructor
---
---
Why Do Many Former Police Officer Pursue a Second Career?
Many former police officers pursue a second career for a variety of reasons. They may find a new passion in a different field or want to explore a different career path entirely. Others may look to gain more financial stability, or take advantage of newfound skills gained while in the force to leverage in a new field.
Retired officers may also find themselves feeling unfulfilled in a life without the adrenaline and daily interaction they experienced while on the force, and pursue a second career to fill that void.
---
What Transferable Skills Do Police Officers Possess?
The best new career paths are roles in which an individual can utilize skills they already have. Below are some relevant soft skills most former police officers posses from many years of working in law enforcement.
Effective Communication: A law enforcement professional must be able to clearly and effectively communicate with a variety of individuals. They must be able to conduct interviews with offenders, witnesses, and civilians. And they must able to write reports clearly.
Analytical Thinking: Police officers must use their analytical and problem-solving skills to investigate cases and assess risk.
Interpersonal Skills: Because they interact with the public on a daily basis, police officers know how to navigate difficult and stressful situations but also remain composed.
Decision-Making: Police officers must be able to make quick and accurate decisions in potentially dangerous situations.
Self-Confidence: an important part of police work is the confidence to make decisions and take action in difficult situations without fear of failure or criticism.
Leadership: To conduct duties effectively officers must be able to lead their team during investigations and also motivate those who they are supervising.
There are many other acquired skills police officers can use when they switch careers.
Physical Fitness: Working for the police department is a physically demanding job and you need to be physically fit to handle police work. Officers must be able to handle potential physical confrontations, perform patrols, and respond quickly to emergencies.
Computer Literacy: Most police officers need basic computer skills to access databases, analyze data, and generate reports.
---
Which Industries Hire Former Police Officers?
Former police officers are typically hired by private security companies, government agencies, and other public and private organizations.
Security
Private security companies, commercial security firms, and government agencies all hire individuals with police training. These security jobs are often positions such as security guards, bodyguards, surveillance officers, special investigators, and physical security consultants.
Surveillance and Investigation
Surveillance is a large field of work for retired officers. Companies hire retired individuals from the police force to conduct background checks, loss prevention investigations, and security audits.
Transportation
Private and public transportation companies look to former officers to provide security services. Trucking firms, cargo contractors, and airport security companies are all likely to employ former officers in security or investigation roles.
Retail
Many large retailers hire retired police officers as asset protection personnel, or loss prevention managers. Dedicated asset protection personnel attend to everything from shoplifting to organized retail crime.
Executive Protection
Former officers have all the skills and knowledge needed to provide close protection services to executives. Executive protection firms often hire experienced police officers to serve as drivers, bodyguards, and executive security personnel.
Logistics
Supply Chain or Logistics firms frequently utilize former officers as security guards or risk management personnel to handle investigations, safety audits, and physical security consulting.
---
What are the Other Careers for for Ex-Police Officers?
Many police officers decide to switch careers after they retire. Below are some possible career paths for retired police officers.
Probation Officer or Parole Officer
Correctional Officer
Border Patrol Agents
Customs Agents
Court Bailiff
Emergency Management Director
Transportation Security Officer
Forensic Accountant
Airport Screener
Fish and Game Warden
Alarm System Technicians
Security Systems Installation Technician
Surveillance Technician
Telecommunications Technician
Behavioral Analyst
Federal Agent
---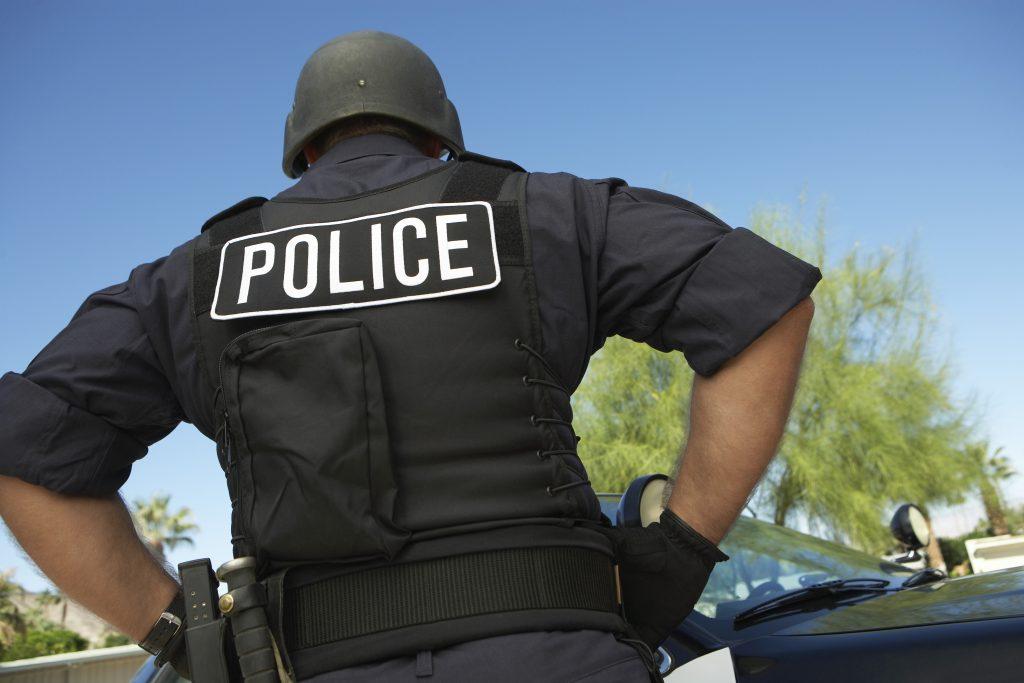 ---
How Do You Transition From Law Enforcement to a New Career?
Whether you are leaving law enforcement for a new career or looking for a good second career as a retired police officer, your skills are needed. Private sector jobs for former law enforcement are the most lucrative options. And there are many private companies with high-paying jobs for individuals with law enforcement experience or retired law enforcement professionals.
In addition, there are also local and federal government jobs for retired police officers. The appeal of government jobs is often the benefits. The best retirement jobs and second careers for police officers are out there. You just need to start looking. Below are some steps to transition from law enforcement into a second career.
1. Consider Your Transferable Skills
One of the first steps in transitioning from law enforcement to a secondary career is to look at the skills you have that are transferable to other professions. These may include problem-solving, communication, organizational, management, and technology skills. Also consider the skills you may need that you don't have.
2. Research Possible Careers
Once you have an idea of your skills, research potential careers that might be a good fit and where those skills could be put to use.
3. Network
Tap into your existing professional network to learn more about potential careers and employers. As a former law enforcement officer, you have a valuable pool of contacts you can draw on for advice, guidance, and potential leads for job openings. Join a professional organization to help expand your professional networking.
4. Develop a Plan
Create a plan for your transition that includes education, training, and credentialing necessary for your target occupation. You should also include a timeline. For example, if you want to retire in one year, make sure you can execute your plan in that time. You may need the year to obtain a private investigator's license or some other certification.
5. Take Action
Execute your plan by signing up for classes or workshops, completing license and certification requirements, and investigating job opportunities. Make sure you go out to lunch or connect with your network. Be persistent and don't give up.
---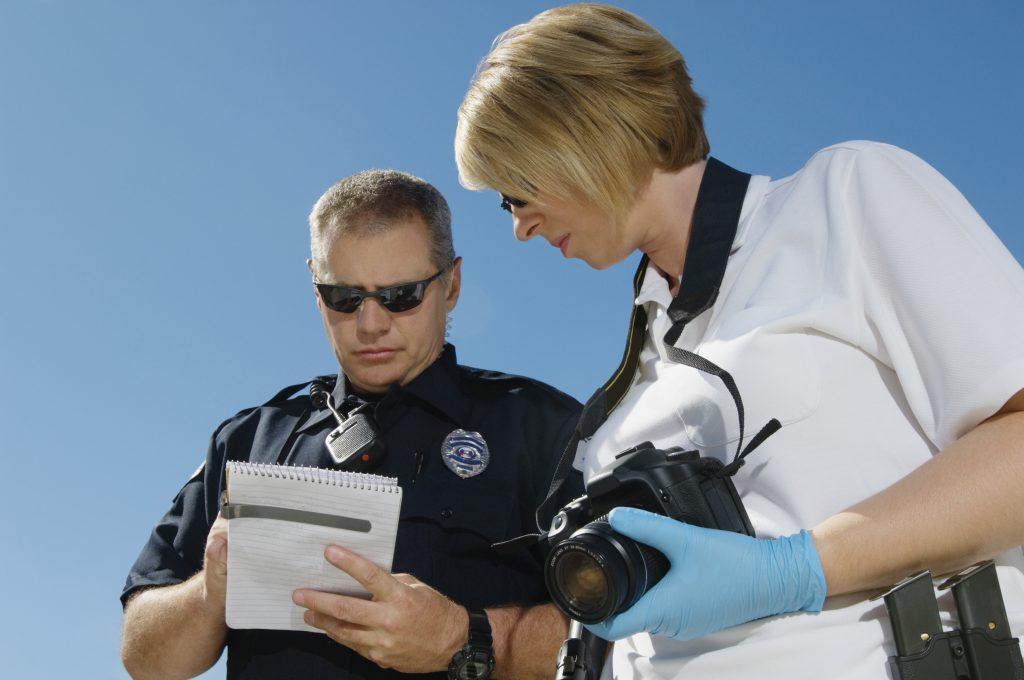 ---
Your Second Career
The jobs with police experience listed here only offer some examples of good jobs. The skills, training, and experience officers gain on the job lend themselves well to other careers. So, ex-cops are qualified for roles as probation officers, school teachers, and various other careers. Jobs for ex-police officers are plentiful. However, the best job for an ex-cops is the one that fits that individual's goals.
---
Related: