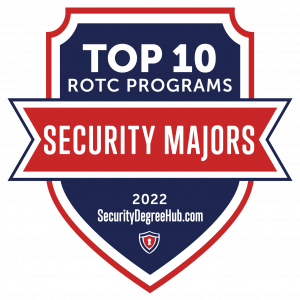 The top ROTC programs for security majors are programs that exchange military service for financial aid towards earning a security degree. The history of the ROTC coincides almost exactly with the history of the modern research university. Both emerged with the Morrill Land Grant Act of 1862 which gave federal land for states to establish agricultural and mechanical colleges.
In return, the land-grant colleges established what would become the corps of cadets, forming the foundations of the ROTC. Today, the three branches of the ROTC – the Army, Air Force, and Navy/Marines – provide scholarships for college in exchange for military service, supplying a large proportion of the commissioned officers entering the military every year.
Featured Schools
How We Ranked the Best ROTC Colleges for Security Majors
To rank the ROTC programs that provide the most opportunity for cadets who intend to go into security careers – a sizeable proportion of ROTC cadets, in fact – Security Degree Hub editors began with a list of all Army, Air Force, and Navy/Marines ROTC programs in the US.
From there, we cross-referenced colleges and universities with recognition from the Department of Homeland Security, Federal Emergency Management Administration, and National Security Administration for their cybersecurity, emergency management, Homeland Security, and other security-related programs.
Finally, programs were ranked according to their Cost, Reputation, and Alumni Salary, based on College Scorecard, IPEDS, and Niche data. Programs are ranked by the equally-weighted average of these three scores.
---
---
1. Virginia Tech

Virginia Tech tops the list of the best ROTC colleges with their outstanding Corps of Cadets program. The program was established in 1872, the same year that the university was founded, and focuses on developing and nurturing leadership skills among its participants. Students can choose from four tracks within the Corps of Cadets program: Army ROTC, Naval ROTC, Air Force ROTC, and the Citizen-Leader track. The ROTC programs prepare cadets to be effective military officers, while the Citizen-Leader track adopts a military structure to train cadets for future leadership positions in business, government, and nonprofit organizations.
The National Security and Foreign Affairs program and the Cybersecurity program are often of interest to Virginia Tech's cadets. In fact, 20% of the students enrolled in the National Security and Foreign Affairs program are also in the Corps of Cadets program. Students in this program study foreign policy and learn to recognize threats to our national security.
Security Programs: National Security and Foreign Affairs, Cybersecurity
---
2. Texas A & M University

Texas A&M University has ROTC programs for the Army, Air Force, and Navy/Marines. With more than 700 cadets, Texas A&M's Air Force ROTC is one of the biggest and best ROTC programs for the Air Force in the country. The program has produced more than 70 Air Force generals, including eight 4-star generals. It is one of the oldest Air Force ROTC programs and has produced more Air Force officers over the past 50 years than any other AFROTC program.
The cybersecurity program at Texas A&M is a good choice for cadets who are interested in Homeland Security. The program is one of only eight universities in the US to hold designations from the NSA for cybersecurity research and education and to be designated by the NSA as a Center of Academic Excellence in Cyber Operations. Undergraduate students can minor in cybersecurity with an emphasis in technology or engineering, or they can choose an interdisciplinary track. Texas A&M also offers a Master of Engineering in Engineering with a specialization in Cybersecurity.
Security Programs: Cybersecurity
Visit the ROTC site for Army or Air Force ROTC
---
3. University of Maryland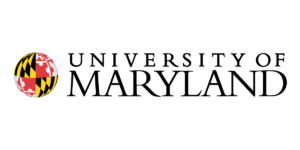 The University of Maryland offers one of the top-ranked ROTC programs for the Army, with 87% of cadets receiving their first or second choice of branch due to the outstanding performance of the program. The University of Maryland's Army ROTC Ranger Team consistently places in the top three in the Ranger Challenge. Cadets enrolled in any of the ROTC programs (including Navy ROTC and Air Force the first AFROTC established at a land-grant college) at the University of Maryland can apply to participate in Project GO, which provides foreign language training in Arabic or Persian combined with the opportunity to study abroad.
Undergraduate students at the University of Maryland can participate in the cybersecurity program or major in computer science or computer engineering with a specialization in cybersecurity. There is also a two-year honors program in cybersecurity and an intensive one-year program for juniors and seniors that is designed to help students transition to positions in the field of homeland security. In addition, the Center for Health and Homeland Security offers a J.D. certificate of concentration in cybersecurity and crisis management law.
Security Programs: Center for Health and Homeland Security; Maryland Cybersecurity Center
Visit the ROTC site for Navy or ROTC Air Force
---
4. George Mason University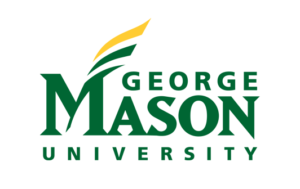 The Patriot Battalion at George Mason University is typically near the top of the ROTC rankings for schools in the 4th Brigade. Cadets develop leadership and tactical skills by planning and completing training exercises. The program prepares students to lead a platoon in the US Army. Cadets earn the rank of second lieutenant upon completion of the program.
For cadets interested in Homeland Security, George Mason University offers a BS in Criminology, Law, and Society with a concentration in Homeland Security and Justice. This program offers an introduction to Homeland Security, intelligence and counterintelligence techniques, surveillance, and the politics of terrorism. The school also offers graduate certificates in Emergency Management and Homeland Security and Terrorism and Homeland Security.
Security Programs: Homeland Security and Justice, Emergency Management Certificate, Terrorism, and Homeland Security certificate
---
5. University of Nebraska

The University of Nebraska offers some of the best ROTC programs for the Army, Air Force, and Navy. These programs offer leadership and military training to prepare young cadets for a future as officers in the US armed forces. Cadets learn to solve problems, plan and organize training exercises, and display ethics becoming of a US military officer. The Army ROTC program at the University of Nebraska emphasizes the seven core Army values, which are loyalty, respect, integrity, honor, duty, personal courage, and selfless service.
The National Security Studies program at UNL offers an exceptional educational experience that is unavailable anywhere else, including award-winning faculty and a plethora of resources for students. The National Security minor provides instruction on topics such as terrorism, weapons of mass destruction, analysis techniques, foreign relations, and intelligence gathering. There is also a National Security Club and a mentorship program called the IC Scholar Program, which prepares students for a career in intelligence.
Security Programs: National Security Studies
Visit the ROTC site Army or Air Force or Navy
---
6. Mississippi State University

Mississippi State University has more National Sadler Award winners than any other ROTC college. The Sadler Award is given to the top Air Force ROTC cadets in the nation graduating with degrees in communications sciences or electrical engineering. MSU also offers an Army ROTC program, which produces Army lieutenants who are confident, capable, and committed to fulfilling their Army service obligations.
ROTC cadets attending Mississippi State University may be interested in the UAS Demonstration Range, which is a flight testing and research facility operated in cooperation with the U.S. Department of Homeland Security. The school also offers an M.S. in Cyber Security and Operations with an emphasis in cyber defense or cyber operations, as well as two certificate programs in cyber security. Graduates of undergrad programs in certain computer science and engineering programs can apply to receive an Information Assurance Professional Certificate. There is also a Graduate Certificate in Cyber Operations that may be obtained by students who have completed a graduate program in electrical engineering or computer science.
Security Programs: Raspet Flight Research Lab, Cyber Security, and Operations
Visit the ROTC Air Force site or Army
---
7. Embry-Riddle Aeronautical University

Embry-Riddle hosts one of the largest Air Force ROTC detachments in the country. The program is one of the top producers of pilots for the US Air Force. Like all ROTC colleges, Embry-Riddle provides both military training and leadership development through its Army, Navy, and Air Force ROTC programs. Except for students receiving a military scholarship, cadets can enroll in the ROTC program as an elective with no service obligation for the first two years.
Embry-Riddle offers many aeronautical programs that may be of interest to cadets enrolled in the ROTC program. Students can also pursue a Bachelor of Science in Homeland Security, Global Security & Intelligence Studies, or Cyber Intelligence and Security. These programs cover subjects such as risk assessment, emergency management, strategic planning, intelligence gathering and analysis, and computer security.
Security Programs: Homeland Security, Global Security and Intelligence Studies, Cyber Intelligence and Security, others
---
8. University of Texas at El Paso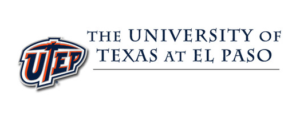 The Army ROTC program at the University of Texas, El Paso, exposes cadets to a wide range of military experiences. As cadets progress through the program, they are assigned to different responsibilities and have the opportunity to try out a variety of leadership roles. Community service, military training, and physical fitness are all part of the program. The program offers special training for Airborne, Air Assault, and Mountain Warfare as well as a variety of extracurricular activities.
The UTEP National Security Studies Institute offers several degrees and certificate programs as well as a Liberal Arts Honors Program that focuses on professional experiences, community engagement, and opportunities for graduates. The Bachelor of Arts in Security Studies encompasses four areas of study: cybersecurity, intelligence and national security, homeland security, and security operations. There is a minor available in intelligence and national security studies. UTEP also offers a Master of Defense and Strategic Studies, a Master of Science in Intelligence and National Security Studies, and the United States Army Sergeant Major Academy.
Security Programs: National Security Studies Institute
---
9. University of Cincinnati

Another of the top-ranked ROTC programs in the country is the ROTC program at the University of Cincinnati. The school offers Army and Air Force ROTC programs that provide adventure, military skills training, and leadership skills for future military officers. The Air Force ROTC program offers a focus on aerospace coursework and works to instill values such as service, integrity, and excellence in the hearts and minds of each cadet.
The Center for Cybersecurity offers two degrees and a certificate program through the School of Information Technology. Undergraduate students can pursue a Bachelor of Science in Information Technology with a cybersecurity track. There is also a cybersecurity track available within the Master of Science in Information Technology degree program. A cybersecurity certificate is available for non-IT major students enrolled in degree programs through the School of Political Sciences and the School of Criminal Justice.
Security Programs: Cybersecurity
---
10. University of Alaska Fairbanks

The University of Alaska, Fairbanks, has one of the oldest Army ROTC programs in the country. In fact, before the ROTC program was established, the school had a military science program that was mandatory for all male students for their first two years of school. The Army ROTC program at UAF provides a challenging curriculum that includes the development of mental, physical, and interpersonal skills. Cadets develop character and obtain the skills they need to be successful military leaders.
ROTC cadets who attend UAF may be interested in the Bachelor of Security and Emergency Management. This degree is offered by the UAF School of Management and offers typical business management courses such as introduction to human resources management, as well as specialized courses related to Homeland Security and emergency management. Students can earn a concentration in cybersecurity and information technology management, public safety management, emergency management, emergency medical and public health management, fire management, or Homeland Security.
Security Programs: Homeland Security and Emergency Management
---
Why Should I Join the ROTC?
ROTC active duty gives students the opportunity to earn a degree while in training. A scholarship program is a great way to pay for college. For many Americans, a college education is unaffordable. The ROTC scholarship program will pay for tuition and stipends. Room and board are also available to those who qualify.
The ROTC program itself teaches valuable lessons and skills needed to succeed in life. ROTC training is ideal for those who are interested in a military career. Young people who gain early exposure to ROTC training will be more capable when joining the real armed forces. Serving the country can be very fulfilling for a cadet.
Can I Get a Scholarship from the ROTC?
This depends on whether you are able to meet the ROTC scholarship requirements for a particular scholarship. According to Goarmy.com, ROTC scholarship requirements include the following: you must be a U.S. citizen between the ages of 17 and 26, you must have a high school diploma or equivalent, you must have a GPA of 2.5 or higher, you must score at least 1000 on the SAT or 19 on the ACT, you must meet the physical standards, and you must accept a commission. For the ROTC physical requirements, the student will face a physical assessment of push-ups, curl-ups, and a 1-mile run.
There are also specialty areas within the program that students can enlist. Two examples are the Air Force ROTC scholarship or the Navy ROTC scholarship. The Air Force ROTC program offers full completion of a bachelor's degree while commissioning for four years. The Air Force and Navy programs are likely to be more stringent in their standards.
While ROTC is one of the biggest scholarship granters in the country, the process of getting accepted can be difficult. The Army ROTC scholarship acceptance rate is somewhat competitive. A common misconception is that anybody who enrolls in ROTC will automatically receive a scholarship. However, it is one of the greatest ROTC benefits: an ROTC scholarship will prepare students for service in all branches of the U.S. military.
Is ROTC a Hard Commitment?
Once the ROTC program begins, the student will be expected to pass minimum ROTC physical requirements in order to complete the program. Before entering commission as an officer, the student will need to pass a medical entrance exam, pass a physical exam, and meet the minimum weight and height standards. The student will need to be in good shape in order to pass the physical fitness training.
Also expect training to take place early in the morning, like 5:00 AM. In addition to military training, a scholarship program will expect you to pass college-level courses. Cadets are able to earn a bachelor's degree under a four-year ROTC program.
Where Can You Find More Information About ROTC?
The official site for U.S. Army recruitment is Goarmy.com, which explains scholarships, courses, colleges, and service expectations in more detail. This site has a search feature that allows you to locate recruiters in your area. This feature allows you to explore colleges and universities that offer ROTC programs.
You can learn more about the Army ROTC here, Navy ROTC here, and the Air Force ROTC here. Each of these pages goes over the benefits, requirements, and expectations needed to pass the program.
ROTC Programs for Your Security Major
The ROTC provides an excellent foundation for young people planning whose military service is not meant to be a career in itself, but a door to a career in fields like Homeland Security, emergency management, cybersecurity, and private security. All of these areas are growing extensively, with many job opportunities for qualified, experienced professionals – an experience which the ROTC active duty and military service providers.
---
Related: