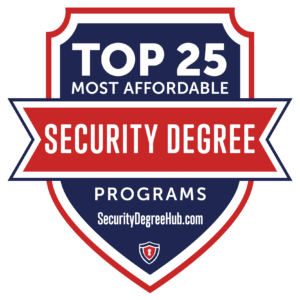 The most affordable security degree programs range from criminal justice to cybersecurity and have low tuition. Many students look for specific factors when deciding to go to college. Affordability is usually the biggest factor when considering school; and lately, many students seem to have an interest in security programs. Below are the ten most affordable security degree programs available to undergraduates; and here is one important reason: protecting your information.
Securing your information has become increasingly important in recent years. This is due because day by day, the amount of data that is created, stored, and accessed grows exponentially. If you are one of those people who are interested in pursuing a career in information security, you'll be glad to know that the projected growth for this field is 31% over the next ten years, as reported by the Bureau of Labor Statistics. This is much faster than the average growth rate among jobs in the nation.
How We Ranked the Most Affordable Security Degree Programs
The rankings on this list of schools are adequately accredited and offer online security degree programs. We determined the tuition rates for each school by consulting with the school website. In addition, the schools are ranked according to their annual tuition. The twenty-five cheapest schools that offer high-quality, affordable online security degrees are listed below.
---
1. John Jay College of Criminal Justice (CUNY)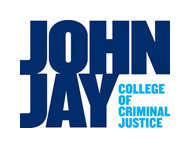 At the John Jay College of Criminal Justice, security degree programs provide one of the most promising career options for undergraduates looking for affordable tuition. The program concentrates on the analysis of security vulnerabilities and the administration of programs designed to reduce losses in public institutions and private corporations. As a CUNY Student, the curriculum will also touch on many learning techniques. These may include the ability to discern and differentiate concepts of situational crime prevention, critique and evaluate the origins and current structure of security management. Students will also learn how to weigh and assess common areas of occupational proficiency for security executives.
Undergraduate students will also develop their own writing skills and enhance verbal communication within the classroom setting on relevant coursework. The complete security degree program is 39 credits and prepares students for a rewarding career in management, entrepreneurship, or consulting avenues. All applicants must have an Associate's Degree prior to submitting an application.
Want to know more? Visit the program site!
2. Western Governors University

Western Governors University's online cybersecurity degree prepares undergraduate students with a sophisticated career path in cybercrime intelligence. The course will show students how to detect malware, computer viruses, and scams from everyday hackers and cybercriminals. Both the CompTIA and ISC² industry certifications are built into the curriculum, so they do not add more time or cost to the tuition.
Choosing the Cyber security degree will better prepare students for the cyber security field and become security professionals for both government and top organizations such as the Department of Homeland Security (DHS) and National Security Agency (NSA). WGU's online cyber security degree also includes fourteen top industry certificates, allowing students the option to boost their résumé before graduating. Approximately 74% of graduates of the BA in Cyber security program finish within 18 months. The tuition cost for each 6-month term is very low and transfer credits are available. In fact, on average students transfer thirty-seventy credits.
Want to know more? Visit the program site!
3. University of Texas at El Paso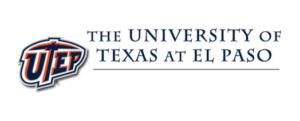 At the University of Texas-El Paso, there are plenty of affordable degrees. However, two stand out among the rest. The BA in Criminal Justice and the Bachelor's degree in Security Studies online. Each one offers high-quality education for a reasonably low tuition rate. However, scholarships are also available to eligible students. Both courses provide flexible class scheduling and student support as you earn your criminal justice or security studies degree. Students will also learn through an Outcomes-Oriented curriculum that prepares students with valuable skills. In addition, students are successfully prepared for a career in law enforcement, homeland security, corrections, or investigations.
The degrees will pave the way in making a difference at a local level, help shape and change laws affected at various levels of society, and improve critical thinking and writing skills as they pertain to criminal behavior and the justice system. Students may also learn to manage cybersecurity threats, challenges, and also critical intelligence. In addition, the Security studies degree program will prepare students for a career in the Central Intelligence Agency (CIA), Defense Intelligence Agency, Department of Defense (DoD), and more.
Want to know more? Visit the program site!
4. University of Florida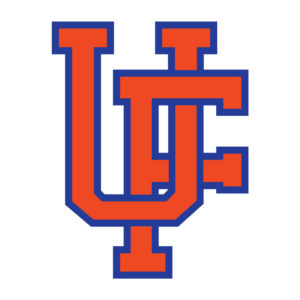 The University of Florida offers two distinguished degrees in relation to crime and emergency services. Each one is one of the most affordable security degree programs available at UF. The UF Online BA Criminology degree program will assist the student in examining criminal behavior, criminal justice systems, and the law from a multidisciplinary perspective. The major will help students in understanding crime, how society reacts to it and provides demonstrations of the relationship between law and society. There are 4 core courses in the program, including Advanced Principles of Criminal Justice, Criminological Theory, and Law and Society.
On the other hand, UF's degree in Fire and Emergency Services (FES) provides emergency services personnel and professionals with managerial responsibility and leadership skills. The FES program offers a combination of Fire Science, EMS, and Emergency Management courses that will meet each student's professional aspirations on the job. Students have the option to specialize in one of the following three specializations:
Fire Specialization

Emergency Medical Services (EMS) Management Specialization

Emergency Management Specialization
Want to know more? Visit the program site!
5. American Military University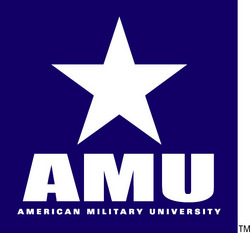 The Bachelor in Security Management program at American Military University (AMU) offers several concentrations in the security field. Students can choose from Government Security (15 semester hours), Information Security (15 semester hours), and Loss Prevention Management (15 semester hours). The program will cover areas such as global terrorism concerns, legal and ethical issues, physical security, and other relevant topics. Undergraduates will also learn to:
Identify organizational security risk exposure

Develop cost-effective mitigation strategies

Prepare recovery strategies

Examine the variety and extent of losses from criminal acts, natural disasters, and security breaches facing society
The total program consists of 120 credits, of which 90 are transferable from other accredited institutions. In addition, Security management degrees at AMU are among the most affordable security degree programs in the nation, and many are eligible for the military grant discount. The curriculum comprises an 8-week program format and is also available completely online. There is also monthly course starts offered.
Want to know more? Visit the program site!
6. Florida State University Online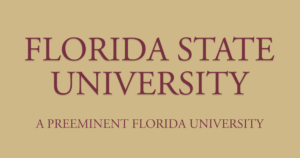 Florida State University offers many affordable security degree programs online. Two courses that are commonly chosen favorites of the school are the online Bachelor's degree in Criminology and the BS degree in Public Safety and Security programs. Each is 60 credits in length and ranks high as one of the world's top research facilities. The course programs are also competitively affordable among other state institutions throughout the Nation. For the BS in criminology, the program will prepare students for leadership opportunities in shaping America's response to crime and prevention measures. Current criminal justice policies and trends are discussed within the curriculum.
The BS in Public Safety and Security, it will combine disciplines of social science and physical science, and find solutions toward criminal behavior. The hands-on curriculum integrates theoretical principles. FSU Online offers competitive online tuition rates, with options to participate in an internship. Available Majors within the criminal justice fields include Crime Scene Investigation, Law Enforcement Intelligence, and also Law Enforcement Operations.
Want to know more? Visit the program site!
7. Purdue University Global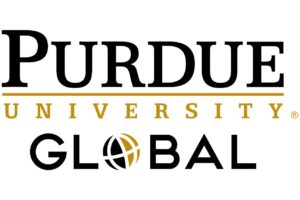 Purdue University Global Bachelor of Science in Cybersecurity is one of the most affordable security degree programs available in the Nation. Each course credit is under $400 and completes in about ten weeks. Students will develop foundational knowledge, preparing them for industry-level certifications. In addition, undergraduates will gain real-world experience through an optional internship that is offered at the end of the undergraduate program. Purdue's online cybersecurity degree provides rigorous training, helping students master fundamental knowledge of cybersecurity, recognize best practices, and identify IT security threats and products. The average course effort is approximately 15–18 hours per week commitment. The total cybersecurity degree program is 180 credits.
At Purdue University Global, there are six concentrations with criminal justice or security degrees with low tuition rates. They are Crime scene investigation, Forensic psychology, Homeland security, Juvenile justice, Law enforcement, and Socially Responsible Leadership. Purdue also offers multiple start dates for flexible class scheduling.
Want to know more? Visit the program site!
8. Western Carolina University
Western Carolina University holds two affordable security degree programs. The BS in Criminal Justice and the BS in Emergency and Disaster Management. Each one is available fully online and offers several start dates for flexible class scheduling. The course program also accepts transfer credits from an accredited institution with a related course minor. However, transfer students must meet the application requirements of the University. Check the website for educational requirements.
WCU's Criminal Justice Online Program ranks as a #1 Best Buy in the Get Educated rankings. Online students pay a lower tuition cost, compared to other institutions or colleges with the same education program. Also according to the college, the WCU's Emergency and Disaster Management Program ranks at #1 by CollegeChoice for affordability. Overall, these programs will prepare students for leadership and professional career positions in government, non-profit agencies, and the private sector after graduation.
Want to know more? Visit the program site!
9. West Texas A&M University

The West Texas A&M University offers two affordable security degree programs. The first is the Criminal Justice degree program and the other is the Emergency Management Administration degree program. EMA programs prepare firefighters, emergency responders, military personnel, police officers, private-sector, and emergency-services professionals for advanced levels of administration and management as emergency services professionals. For instance, a criminal justice degree can help students find employment in many different job positions within the criminal justice field. In addition, there are areas of interest or concentrations with the degree. Such as the Criminal Justice in Administration, Criminal Justice in Corrections, and Criminal Justice in Policing. Each one is available in both a BS or BA degree.
According to YourLocalSecurity.com, WT is one of the top 10 safest schools in the nation and the top choice for safety in Texas. Many programs at WT are 100% Online and accredited by the Southern Association of Colleges and Schools. The school is also nationally recognized and most online programs are flexible and convenient for each student.
Want to know more? Visit the program site!
10. University of Central Missouri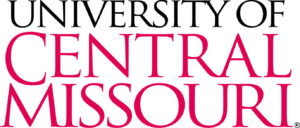 The University of Central Missouri is among the best schools offering affordable security degree programs for students. They provide a Bachelor of Science in Criminal Justice and Criminology, as well as a BS in Crisis and Disaster Management. Students in the BS in Criminal Justice & Criminology program will learn the knowledge and skills to excel in the criminology career field. The BS in Crisis and Disaster Management program is available in an Online, Hybrid, or on-campus (Warrensburg) format. Many believe the CDM degree was developed in response to the events of September 11, 2001, however, the courses in the program had been available for several years before the tragic event occurred.
Both security-related degrees pride themselves on Affordability, Value, and Personalized Attention. Also, the security degrees offer flexible class scheduling, allowing students the convenience to study at their own pace. The programs are available fully online from the comfort of their homes. Being online provides many benefits to students. For example, being able to work full-time, raise a family, or serve in the military, all while going to school. UCM offers more than 150 majors and has a 17:1 student-to-faculty ratio. There is also a Corrections minor available to go along with the security degrees. A Corrections Minor coincides well with a major in Criminal Justice, Social Work, Psychology, Sociology.
Want to know more? Visit the program site!
11. Bellevue University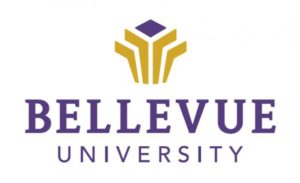 Bellevue University offers a variety of affordable security degrees at the bachelor's level. Each offers flexible course formats for working professionals and real-world experience needed to become successful in the field of interest chosen. Depending on which security degree chosen will determine what skills and knowledge are learned. However, many will provide knowledge of analyzing and applying basic security theories to specific disciplines, how to compare and integrate organizational standard operating procedures, and assessing and developing effective business continuity and emergency response plans.
Students can also transfer up to 60 credits from an accredited institution. A completed associate degree allows students to finish their degree in half the time. Accelerated curriculum formats are also available for students who have a goal to complete the security programs within twelve months. However, this is only possible if the student has already earned their general education (AS) degree. The total credits for each degree are about 127 credits. Degree options for undergraduates taking security programs include the following:
Security Management degrees

Child Protection and Juvenile Justice 

Criminal Justice 

Cybersecurity 

Emergency Management 

Intelligence and Security Studies 
Want to know more? Visit the program site!
12. University of Maryland Global Campus

University of Maryland Global Campus offers many affordable security degree programs, online and in a hybrid format. Bachelor of Science Degree options at the school includes cybersecurity management and policy, public safety administration, homeland security, and criminal justice programs. Each BS degree is approximately 120 credits in length and can also prepare undergraduates for several certification exams. For example, students have the option to take the Certified Information Privacy Professional/US (CIPP/US), Certified Information Systems Security Professional (CISSP), CompTIA Network+, and the CompTIA Security+, and more.
The BS degree programs are innovative and offer world-class learning through a multidisciplinary approach. Whether studying management, law, science, business, technology, or psychology, students will learn exceptional knowledge and skills from top-notch instructors highly trained in the field. There are also several start dates to enroll. UMGC was named a National Center of Academic Excellence in Cyber Defense Education by the National Security Agency and the Department of Homeland Security. The University also offers master's and doctoral degrees in security-related degrees.
Want to know more? Visit the program site!
13. Eastern Kentucky University

At Eastern Kentucky University, affordability is key. This is why they offer a low tuition cost for all their security-related Bachelor's degree programs. In fact, the University offers several concentrated programs within the security industry field. The fully online curriculum prepares students for advancement opportunities in a variety of security career paths. Each course is eight weeks and courses are available six times throughout the year. Some specializations may include Corrections & Juvenile Justice Studies, Criminal Justice, Fire, Arson & Explosion Investigation, Fire Protection Administration, and Fire Protection & Safety Engineering Technology.
EKU also accepts transfer credits and provides reduced tuition for eligible active-duty service members. There is a total of 120 credits for each security degree program. As a student at EKU, you will find a supportive learning environment and personalized advisors to meet all your needs. As a leader in intelligence and security programming, EKU is among some of the best homeland security degree and certificate options in the nation.
Want to know more? Visit the program site!
14. Northern Michigan University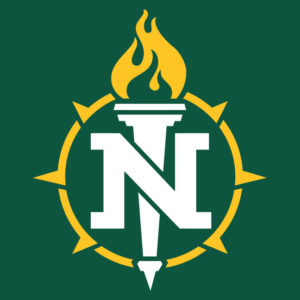 North Michigan University offers a few affordable security degree programs for students to choose from. Two of the most popular ones are the Criminal Justice major degree and the Loss Prevention Management degree option. Each degree provides a basic understanding of the criminal justice system, including any of its components. To earn a passing grade from either degree and its courses, students must receive at least a "C" or higher. Each security degree is 120 credits, with 42 required courses and 22 core classes.
Core classes for the criminal justice major include Introduction to Policing, Criminology, Criminal Procedure, and Professional Development and Assessment. NMU's security program in loss prevention management provides the essential credentials needed to be successful in the field for both professionals working and students. The curriculum will help students build a strong, yet achievable skill set and begin an exciting career in the field of loss prevention. NMU will also accept up to 92 transfer credits for the BS in Loss Prevention Management.
Want to know more? Visit the program site!
15. Colorado Technical University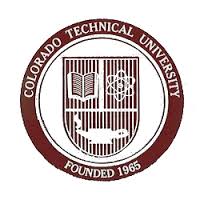 Colorado Technical University offers some of the best affordable security degree programs in the nation. For example, the University offers a BS in Computer Science with Cybersecurity Engineering. This degree will provide students with a clear vision of new models, methods, technologies, and tools in the computer science field used by the security industries of today. There is also the criminal justice concentration, offering a wide variety of opportunities for students wanting to participate in community events or areas, such as law enforcement operations, community policing, and security management. Information technology is also one of the specializations available among the security programs at CTU.
The University also offers CTU Fast Track exams that are available to all students. These exams are a series of mini-modules designed to test a student's knowledge of main course objectives. One objective that is offered is an opportunity to earn college credit as the student learns. In addition, the college ranks among the Best Online Bachelor's Programs, according to the U.S. News & World Report, seven years in a row.
Want to know more? Visit the program site!
16. Saint Leo University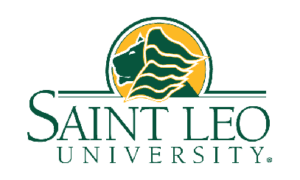 When it comes to security programs, Saint Leo University offers several options for working adults and undergraduates to partake in. One is the Bachelor's Degree in Criminal Justice. Students in the program will develop highly specialized knowledge and leadership skills necessary for success within the criminal justice field. Through the expertise of trained professionals currently working in the field, students will also learn decoding techniques, investigative measures, and how to work alongside law enforcement agencies at a national and international level.
The criminal justice degree comes in two specializations, the BA Criminal Justice / Criminalistics, and BA Criminal Justice / Homeland Security. In addition to the BS in criminal justice degree, affordable security degree programs also include the BA Emergency Management and BS Cybersecurity. Saint Leo University also offers military discounts to active-duty service members and retirees of the Armed Forces. Flexible class scheduling is also available.
Want to know more? Visit the program site!
17. George Mason University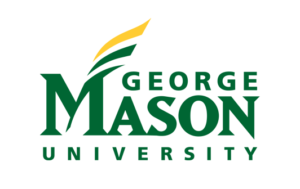 George Mason University's Bachelor of Applied Science Degree (BAS) in Cybersecurity is one of the top affordable security degree programs offered not only in Virginia, yet also throughout the eastern region of the US. The BAS program is specifically designed for students and adult learners who hold a completed Associate of Applied Science (AAS) degree. In addition, the Cybersecurity degree is available completely online and equals 120 to 126 credits.
GMU's security program in cybersecurity is recognized as a National Center of Academic Excellence in Information Assurance 2-Year Education by the Department of Homeland Security (DHS) and National Security Agency (NSA). To be eligible for enrollment into the BAS in Cybersecurity, the school encourages students to obtain the AAS in Information Systems Technology, along with a Cyber Security Career Studies Certificate. Upon completion of the program, BAS students develop tangible skills recognized by the National Institute of Standards and Technology (NIST).
Want to know more? Visit the program site!
18. Embry-Riddle Aeronautical University Worldwide

At Embry-Riddle Aeronautical University, providing affordable security-related programs to both undergraduates and working professionals is one of their main focuses. The school offers several options in the security, intelligence, and safety management field. For instance, the B.S. in Emergency Services degree program covers critical areas of interest that present-day fire departments need to perform.
Another option is the Bachelor of Science in Homeland Security degree program, designed for students who envision working in a safer and secure tomorrow. The BS-ES program provides a strong foundation in security, including specialized tracks in emergency management, terrorism studies, or cybersecurity. In addition, the BS-ES program holds accreditation with the International Fire Service Accreditation, a Congress accreditation. The college also offers a BS in Homeland Security and a BS in Interdisciplinary Studies program. ERAU also provides its students with exceptionally trained professors, state-of-the-art labs, and cutting-edge technology for all degree programs.
Want to know more? Visit the program site!
19. Anderson University Online (South Carolina)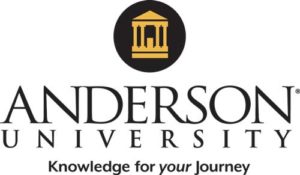 In the Bachelor of Arts in Homeland Security/Emergency Services program at Anderson University, students will prepare for a lifetime career that will bring rewarding benefits. Students will obtain critical thinking skills, leadership skills, and learn to promote creative and effective solutions that Homeland Security and Emergency Services may encounter.
The BA-HSES program will also provide foundational knowledge for continuing education in employment areas such as Homeland Security, Emergency Services, and Emergency Management. It may also prepare graduates for security-related graduate studies programs. The total program is 120 academic credits and is available fully online. The next start date is in May 2021. Anderson University offers a low student to instructor ratio. The school also offers a reputable diverse student body with a Christ-centered environment. The University's undergraduate and graduate programs come with a commitment to academic excellence.
Want to know more? Visit the program site!
20. Southwestern College – Kansas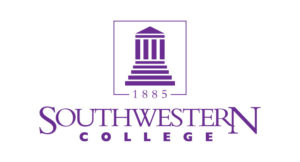 Southwestern College in Kansas offers one of the best affordable security degree programs in the nation. One that has stood out among the best is the Bachelors in Criminal Justice degree program. This course program is 124 credits and prepares working professionals and students in a variety of career opportunities. For instance, students will experience criminalistics courses, such as criminal law and procedure, criminal investigations, and cybercrime.
The BS in criminal justice also stacks up well with the Cybercrime Investigation Certificate, as an additional benefit. Another career option is the BS in Security Management at SC, preparing undergraduates for a career in areas like project management, homeland security, and emergency planning. The security management path also is 124 credits. Southwestern College accepts up to ninety-four transfer credits. The College recently ranks by the U.S. News and World Report for being one of the top online bachelor's degree programs nationwide.
Want to know more? Visit the program site!
21. Campbell University

Campbell University's BS Cybersecurity program is also one of the most affordable security degree programs in the Nation. The program prepares undergraduates with the knowledge and essential skills needed to enter the highly demanding field of Criminology. Graduates of the program will find no problem getting employed in jobs at the national, state, and local level security agencies. Students will learn technical, theoretical, and analytical skills for a well-rounded successful career.
Campbell University offers accreditation for the Cybersecurity program by the Southern Association of Colleges and Schools Commission on Colleges, awarding the associate, baccalaureate, master's, and doctorate degree levels. Due to the ongoing pandemic, not all classes for the bachelor's in cybersecurity will be available. Campbell University is a military-friendly college, offering tuition discounts to active-duty service members. Other security degrees available are the BS Criminal Justice, BA Homeland Security, BS Information Technology Security.
Want to know more? Visit the program site!
22. Maryville University

Maryville University offers two distinctive undergraduate security degrees, the BS in Criminal Justice and the BS in Cybersecurity. The comprehensive approach program will provide the tools necessary to become a security professional regardless if a student has any prior IT experience. Maryville's cybersecurity degree offers three concentration tracks: Offensive Cybersecurity, Cybersecurity, or Defensive Cybersecurity.
For the bachelor in science in criminal justice, students will learn the importance of utilizing data-driven law enforcement tactics to help predict criminal behavior before it happens. Critical thinking skills obtained will help understand human behavior and legal policies. Each one of these security degrees is 100% online with no campus visits required. Also, graduates can finish in as little as two in a half years. Maryville also offers graduate-level programs in many fields. The school holds accreditation with the Higher Learning Commission (HLC).
Want to know more? Visit the program site!
23. Saint Louis University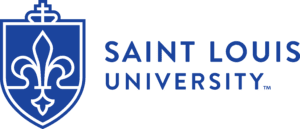 Saint Louis University's Bachelor of Science in Security and Strategic Intelligence program is one of the top affordable security degree programs available west of the Mississippi River. Students will study critical topics such as terrorism, homeland security, and cybercrime development. Undergraduates will also learn the industry's best practices against criminal acts and the critical thinking skills to secure data and safeguard facilities against external threats.
The BS in Security and Strategic Intelligence curriculum also includes options such as specializing in business continuity, global corporate security, or strategic intelligence. In addition, graduates of the program will leave with the security, intelligence, and computer information systems skills needed for competitive positions in the strategic intelligence market. SLU is one of the nation's oldest and most prestigious Catholic universities nationwide. The school is also rated among the nation's top research universities.
Want to know more? Visit the program site!
24. Drexel University

Drexel University is another college known for its online Cyber Security Degrees. One, in particular, the Bachelor of Science in Computing & Security Technology focuses on educating professionals in critical roles in areas such as computer system administration and cyber security. Places of work can range from corporate, government, and non-profit organizations.
Students will learn to analyze problems, and identify and define solutions by computing appropriate results. Students will also design, implement, and evaluate a computer-based system, process, component, or program for the desired outcome. Overall, the Bachelor of Science in Computing & Security Technology program is designed to help students gain a competitive edge in the security and IT workplace. In addition to the BS in Computing & Security Technology, a Masters in Cybersecurity is also available for advancement in their career within the cybersecurity field.
Want to know more? Visit the program site!
25. Southern New Hampshire University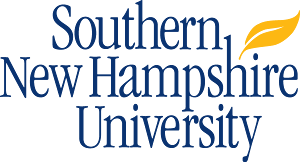 At Southern New Hampshire University, students can earn a BS in Criminal Justice by expanding their minds outside the traditional way of looking at facts. With a real-world perspective, the program introduces current criminology theories, discretion in decision making, emerging national and global trends, and effective communication strategies.
Southern New Hampshire University's criminal justice program will give undergraduates a deeper understanding of the legal system and offer interpersonal and communication skills. These skills will help students to become effective professional leaders to diverse audiences. The criminal justice program also offers several concentration options. As an incentive to enroll in the program, students who complete basic police, corrections, or probation and parole academy training, may receive up to 12 credits toward their criminal justice degree at SNHU. Students have the option to transfer up to 90 credits toward their BS degree.
Want to know more? Visit the program site!
---
Security Degree Salaries: What to Expect
The average annual salary for an information security analyst is almost $100,000 annually. This sounds like a very healthy salary and a secure field to be in. However, your financial situation right now may make you feel like higher education is just too costly. The average tuition rate for out-of-state residents for the 2020-2021 academic year was approximately $25,136, as reported by the College Board. But, there are a number of colleges and universities across the country that offer high-quality, affordable security degree programs.
The twenty-five schools on this list offer cheap security degrees online. Pursuing your education online can help you spend less as well because there are significantly fewer costs associated with going to school online. You will also enjoy the added benefit of studying right where you are, no matter where you are. For students interested in a cheaper online security degree from a high-quality school while preparing to build up their professional status, then these schools could be a great option.
How Do I Save Money on a Security Degree?
Finding a quality education for a low price is not as hard as one may think. In fact, every state has numerous community colleges, in-state universities, and nonprofit institutions that may offer lower tuition costs compared to high-cost private schools. For those interested in the security degree career path, choosing an online program can be a cheaper choice than applying at a school where campus life is expensive to bear. Students who start their undergraduate security degree at a community college can earn their general education courses through an associate degree. This also helps them complete the first two years of education at a low cost. A cheap online cyber security degree will provide students with the same amount of quality education that a much higher cost private college would, yet without breaking a student's budget.
Another way to save money on a security degree is by skipping campus living. The cost of dorm life is increasing every year. So, choosing to live off-campus can save quite a bit of money, especially if you are not taking advantage of financial aid. Students who buy used textbooks or course materials that were previously purchased are another way to save a little cash in your wallet. Some students who want to finish their security degree on a fast track, then choosing an accelerated course program will do just that. Many schools and universities offer accelerated options for students that want to save money by taking courses in short terms, such as six to eight-week course periods. Finally, earning a scholarship can also save students from having to pay back student loans, since scholarships do not need to be paid back.
Is an Affordable Security Degree Worth It?
Whether considering a career with homeland security or a tech position at the cybersecurity division with the FBI, Security degree programs will provide students the knowledge and skills to go further. With Cybercrimes being one of the fastest-growing crimes in the nation, having top-notch professionals in the field is essential for success. Going to the right school is the first step, and there are many affordable security degree programs available throughout the nation.
In fact, the cost to most programs can be less than you would expect. Some security-related programs can be available at small two-year community colleges or technical institutes that cost a fraction of what big private or four-year public universities may charge. For example, according to PayScale, a cyber security job salary is close to $97,000 annually. That's close to six figures! So the question remains, do you think a cyber security degree is worth it? In my personal opinion, absolutely.
---
Related: