Share this infographic on your site!
How to Get the Most Out of Your Security Degree
There are a wide range of security degrees:
Criminal Justice
Focuses on fundamentals of the criminal justice system as well as technical skills used in criminal justice. Legal procedures, criminal evidence, and criminology are also studied.
Cybersecurity
Focuses on protecting computers, networks, programs, and data from unintended and unauthorized access, change or destruction.
Public Administration
Learn to analyze the strengths and weaknesses of public policies, bolsters knowledge of government structure, administrative management, fiscal budgeting, and community dynamics.
Security
Description: There are a few variations of security degrees, but in general they prepare you to analyze basic security theories, manage, prepare and critique security personnel, craft emergency response plans, and construct risk analyses.
With all four specialties available as certificates, associates degrees, bachelors degrees, masters degrees, and PhD's
And an even wider range of security jobs
Jailers/correctional officers: $39,000
Police officers: $56,980
Criminal Investigators & detectives: $70,000
Information Security Analysts: $86,170
The Department of Homeland Security shows the vast range of security careers
Dept of Homeland Security:
Citizenship and Immigration Services
-Asylum officer
-Immigration officer
Customs and Border Protection
-Border Patrol agent
-Import specialist
Federal Emergency Management Agency
-Federal coordinating officer
-Program specialist
Federal Law Enforcement Training Center
-Law enforcement instruction specialist
Immigration and Customs Enforcement
-Detention and deportation officer
-Police officer
-Immigration enforcement agent
-Security specialist
Information Analysis and Infrastructure Protection Directorate
-Protective security adviser
-Intelligence operations specialist
-IT specialist (information security)
-Security specialist
-Telecommunications specialist
Officer of the Inspector General
-Attorney
-Auditor
Science and Technology Directorate
-Biological scientist
-Chemist
-Computer scientist
-Engineer
-Physicist
Secretarial Offices
-Human resources specialist
-Policy Analyst
Transportation and Security Administration
-Criminal investigator
-Intelligence operations specialist
-Program and management analyst
-Transportation security screener
U.S. Coast Guard
-Contract specialist
-Engineer
US Secret Service
-Criminal investigator
The security industry is booming
Global cybersecurity spending by year:[3]
2013: $66.4 billion
2014: $71.1 billion
2015: $76.9 billion
Department of Homeland Security Spending by Year:[4]
2014: $60.4 billion
2015: $61.1 billion
2016: $64.8 billion
Consider narrowing down your choices.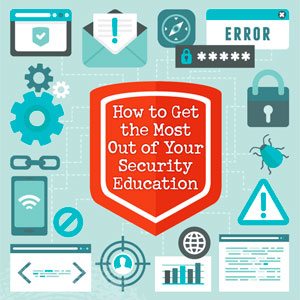 Citations: