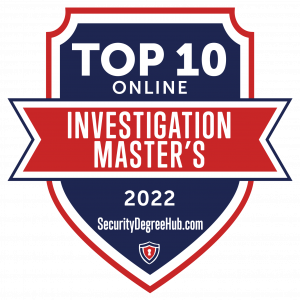 The best online Investigation master's programs provide graduates with concentrated studies for criminal investigations. Criminal Investigation degree programs are a top choice for those on the career paths in the criminal justice field. In fact, the high demand for criminal justice professionals increases each year.
Earning a master's in criminal investigation benefits these professionals in a variety of ways. The advanced-level degrees provide graduate students with more concentrated studies, focused on the analysis of criminal behavior, crime scene investigation, strategic planning, and a diverse understanding of criminology. Some programs also touch on policy and procedures, in relation to law enforcement and legal studies.
Finding the Best Online Investigation Master's Degrees
Below are the Top 10 Online Investigation Master's Programs. Each school offers the best comprehensive graduate-level degrees for working professionals in the criminal justice field. Some provide several concentrations or specialty courses. In some cases, they may also offer multiple start dates, accelerated curriculums, and affordable tuition costs.
Many of the colleges and universities on this list also come with exceptional staff and expert faculty, trained in the criminal justice field. Top rankings, accreditations, and low student-to-faculty ratios may also be included. Read each profile and determine which one is right for you.
---
1. Boston University Metropolitan College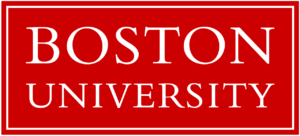 The MS in Criminal Justice at Boston University Metropolitan College offers students and working professionals an online program. Designed for those wanting to excel in the criminal justice field or gain knowledge of this exciting career path. Students taking this program will have the option of three concentrations: Crime Analysis, Cybercrime Investigation, and Cybersecurity or Strategic Management. The course will cover how to analyze criminal behavior, apply principles of leadership in organizational settings, and learn theories of social control.
Students will also gain an informative viewpoint of law enforcement, the judicial system, and corrections. Many graduates of the MSCJ degree program apply their learned knowledge toward law school or pursue a doctorate. The Master of Science in Criminal Justice is 32 Credits and completes in about 16 to 18 months. Boston University offers a world-class faculty, supportive staff, and numerous academic programs providing specialized skills in many competitive industries. 
---
2. Saint Joseph's University

Saint Joseph's University offers a Master's in Criminal Investigation program for Criminal Justice students. The program also includes other concentrated options, such as Forensic Behavioral Health, Federal Law Enforcement (White Collar), and Intelligence and Crime Analysis. This online criminal justice master's program at SJU provides the management skills and theoretical knowledge of criminal justice, to become successful in the field. Once graduated, students will apply ethical principles learned in the program to complex social and legal issues of today. Students also have the option to choose from six electives across the tracks available, taught by experts in the criminal justice field. There are also four core courses in the program.
Saint Joseph's University also ranks high as one of the nation's best online education programs, according to the US News and World Report. Students completing the BS in criminal justice can earn credits towards the MS degree at the same time, finishing in just five years. 
---
3. University of Miami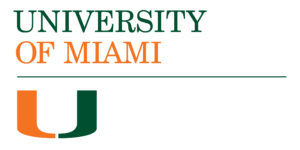 The MS in Criminology at the University of Miami focuses on both criminology and criminal justice. This is an interdisciplinary program that provides advanced knowledge of the U.S. criminal justice system. The curriculum will also provide tools to evaluate policy and practice through criminological training. Courses will cover criminal justice theory and quantitative research methods as well. The MS in Criminology also offers specialization tracks that will touch on areas such as leadership and management, criminal law, research methods, and statistics.
Most students who enroll in this program are current employees of the criminal justice field or seeking employment in the career field of law enforcement, legal system, or corrections. There is also a criminal justice certificate program available for students to enroll in. The MS in Criminology degree includes 30 credits. Students have the option to complete a master's thesis, comprehensive exam, or internship project for their final projects.
---
4. John Jay College of Criminal Justice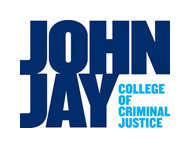 John Jay College of Criminal Justice offers a 36-credit master's in criminal justice program, designed for graduate students wanting to advance their understanding of the criminal justice field through research and practice of the criminal justice system and related issues. Courses in the program will cover the theories of criminology, policing, corrections, judicial studies, quantitative research methods, and policy analysis. Each course only takes eight weeks to complete. Elective classes available include Criminology and Deviance, Criminal Law and Procedure, Policing, and Terrorism Studies.
All courses are available 100% online and provide flexible course scheduling. JJCCJ is well-known for its small classroom sizes, accelerated formats, and affordable tuition costs. The college is a national and international leader among top criminal justice education institutions in the state of New York and is accredited by the Middle States Commission on Higher Education.
---
5. University of Central Florida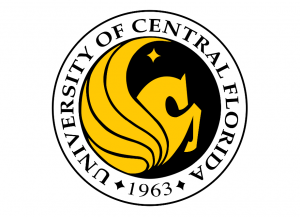 The MS in Criminal Justice at the University of Central Florida is an online program, bringing simple research methods and descriptive statistics of criminology into the light. The course will cover criminal justice theory, along with traditional issues of management and administrative skills, in relation to the criminal justice system. There are also six core courses, which include Data Analysis in Criminal Justice, Policy Analysis in Criminal Justice, the Nature of Crime, the Administration of Justice, and Criminal Justice Organizations.
There is also a Capstone course and a choice of several electives. In total, the master's in criminal justice is 36 credit hours. UCF offers over 230-degree programs in 13 colleges, and an exceptional team of faculty and staff. At this moment, UCF has limited face-to-face courses available. The US News & World Report also ranks UCF among the top most innovative colleges nationwide.
---
6. Gannon University

The MS in Criminalistics at Gannon University provides students with a well-rounded curriculum in a criminal investigation. Gannon's master's program will combine theoretical and practical knowledge of the criminal justice field by applying both analytical and scientific methods to a criminal investigation. The complete program also introduces students to basic scene terminology to the importance of forensic lab work to preparing criminologists in becoming expert courtroom testimonies. Students will learn about evidence techniques, including trace evidence, physical evidence, and crime mapping.
The 36-credit program is perfect for recent graduates of a 4-year undergraduate degree in criminal justice or any related field. Each class is about 7 weeks to complete and provides a flexible curriculum format for working professionals. Gannon University offers expert faculty members, state-of-the-art investigative techniques, and multiple start dates for their master's in criminal investigation program. Located in Erie, PA, the school is a short distance from one of the Great Lakes. 
---
7. University of Cincinnati

At the University of Cincinnati, students will complete an in-depth, comprehensive, master's in a criminal investigation as an 11 course curriculum. Once completed graduates will be ready for real-world careers in many areas of the Criminal Justice field. This degree also provides students with current information on corrections, policy measures, and criminology for today's criminal justice studies. With the accelerated education format, students can finish their master's in criminal investigation studies in less than one-year as full-time students. Part-time enrollees may be able to finish in less than two years. All courses are available online with real-world applications. The University of Cincinnati offers six enrollment periods and several concentrated programs.
The master's in criminal justice degrees are accredited by the Higher Learning Commission. The spring semester offers an Application Fee Waiver. University of Cincinnati's Master's in Criminal Justice programs rank for best in the Nation by the US News & World Report.
---
8. University of North Alabama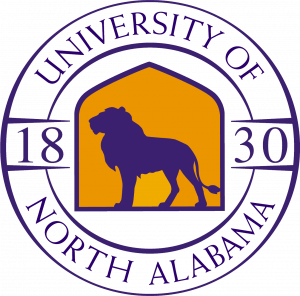 The University of North Alabama's master's in Criminal Justice Degree is an advanced-level, 30-semester-hour program. This in-depth program is designed to provide individuals with the knowledge and skills for successful careers, in different roles in law enforcement. Whether in criminal justice itself or areas such as corrections and law enforcement, this degree can take you there. Courses are instructed by respected and experienced faculty, established in the criminal justice field. Each course in the program provides quality instruction, based on critical thinking, analysis, and research.
The University of North Alabama also encourages its students to seek out promotional opportunities with their communities and local organizations. The program is similar to an MS in criminal investigation degree and is available online and on-campus for easy access and flexible scheduling options. The total program may vary on time to complete, yet many complete it in as little as two years. 
---
9. Stevenson University

Why choose Stevenson University for your online master's in Forensic Investigation? Stevenson University has convenient, online sessions for working adults.  Staffed with faculty with extensive, real-world experience, the curriculum provides career-focused instruction and provides specialized skills employers are looking for. Once graduated with this degree, students will possess the skills necessary to work in law enforcement agencies such as the FBI, NSA, or local law enforcement. Some MS in Forensic Investigation graduates may also benefit from careers in areas such as white-collar crime or financial crime investigation.
This forensic degree may also prepare students with the ability to communicate reputable findings, science-based analysis, and credible conclusions. Stevenson offers affordable tuition costs to all students and provides multiple start dates for admission into the MS in Forensic Investigation program. Possible career paths include Bankruptcy Examiner, Insurance Claims Examiner, Loss-prevention Analyst, Background Investigator, and Investigative Analyst. 
---
10. Saint Leo University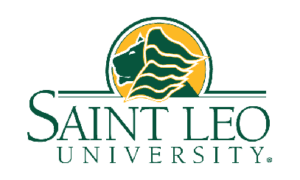 Choosing Saint Leo University's master's in Criminal Investigation degree will provide students with a quality graduate degree experience. Programs are also competitive in their specialization of Criminal Investigation. Recent world events and disasters have brought about a change in societal behavior. This Increases the importance of criminal justice personnel. In three years or less an individual can be on the road to a great career in Criminal Investigation. With this degree from Saint Leo. In addition, with this degree, many career paths will become available, giving different directions that students can choose to go.
Other concentrations in the criminal justice degree include behavioral studies, forensic science, legal studies, and critical incident management. The complete program is 18 credit hours and accepts transfer credits from regionally accredited institutions. There are five core courses and 2 electives for completion. As one of the leading military colleges in the Nation, SLU commitment to criminal justice professionals goes back for over 3 decades. SLU is also accredited by the Southern Association of Colleges and Schools Commission on Colleges for all levels of educational endeavors. 
---
Do You Need an Online Investigation Master's Degree to Become a Detective?
Choosing to become a detective can be a very challenging yet rewarding career field. It takes lots of skills and training, including endurance in the field. To apply for a job as a detective, there are some education requirements. This also includes background checks, experience in the field, and both medical and physical training.
As for Education, all detectives must have at least a high school diploma (or GED) and pass the police academy requirements. College is not necessarily required yet can be very useful for gaining knowledge of the criminal investigation field. Many college degrees offer criminal investigation or law enforcement courses.
It may also help professionals advance in the field or receive promotional opportunities. In fact, if you earn a four-year degree in criminal justice, you will more than likely have better employment options as well. However, advancing to a master's in a criminal investigation would even open more doors in the criminal justice field, and provide a possible lucrative career.
How Can an Online Investigation Master's Degree Help Me in My Career?
On top of getting a comprehensive degree in criminal investigation, many professionals working as detectives need the skills and extensive training that a master's can provide. It is more than just education. The master's in criminal investigation offers unique skills and training to become the top detectives on a case. For example, most law enforcement professionals wanting to become detectives need a well-rounded skillset. Furthermore, it helps to have spatial awareness, punctuality, patience, creative thinking, communication, and perceptiveness while doing the job of a detective. An advanced degree, such as a master's can provide what is needed.
What Experience Do I Need for an Online Investigation Master's Degree?
In addition to Education goals, Experience is also a main priority for detectives. In most cases, to qualify for a detective position, the individual must be working as a police officer for at least two to five years. The more successfully solved cases you have, the better your chances of becoming a private detective.
To handle the call of a detective, whether private or public, one must also be physically and mentally capable, to get the job done right. Any medical condition that prevents a detective to run after a criminal or assailant may have a hard time with the job requirements. Plus, detectives tend to need to carry a firearm. And if they are incapable of making a shot, it could ruin their chances on the frontlines of a case.
How Much Do Detectives Make?
By earning your master's in criminal justice, students will gain the professional skills and the essential know-how to be successful in advanced positions within the criminal investigation field. Detective job opportunities may be good for other types of law enforcement backgrounds. These may include those with FBI agents, secret service agents, criminal investigators, U.S. Marshals, crime scene investigators, and risk management consultants.
Salaries for detectives will vary. Most detectives work also long hours and tend to spend time in their cars, waiting for the right moment to "catch" the person of interest in action. This, of course, is not a normal 9 to 5 job, in any sense of the word. According to the BLS, detectives or private investigators can make anywhere from $53,000 to $67,000 per year.
---
Related: