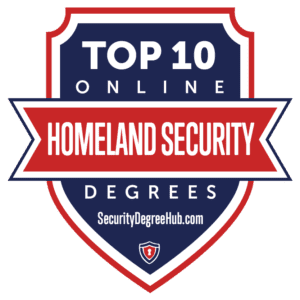 Since the Department of Homeland Security was introduced after the 9/11 terrorist attacks, bringing together a variety of domestic government agencies around a single mission, Homeland Security has emerged as one of the fastest-growing and most in-demand career fields in the US. Homeland Security takes in a wide range of occupations and organizations, from border patrol and immigration to disaster relief and cyber security to, of course, counter-terrorism.
While that may seem like a very wide field, a degree in Homeland Security can be the best place to start a career that can go far. A Homeland Security degree isn't so much about what kind of job you will have; it's more about the skills and knowledge you need to succeed in the broad landscape of Homeland Security jobs, whatever particular niche or specialization you pursue. There are a wealth of concentrations, from terrorism to emergency response to cybersecurity, but a Homeland Security degree tells employers that you have what it takes to keep Americans safe.
Methodology: Ranking the Best Online Homeland Security Degree Programs
Security Degree Hub has seen the need for prospective students who want to pursue a career in Homeland Security. That's why SDH editors have ranked the Top 10 Homeland Security Degrees – to guide our future law enforcement, emergency response, and disaster relief personnel to the online program that will provide the best return on their investment.
To rank online Homeland Security degrees, SDH focused exclusively on regionally accredited colleges and universities, searching for those offering fully online and hybrid Homeland Security degree programs. Programs are ranked according to 3 criteria:
Cost (from IPEDS data)
Reputation (from Niche reviews)
ROI (from College Scorecard alumni salary data)
With this triangulation, Security Degree Hub narrowed the field down to the 10 Homeland Security bachelor degree programs that are most likely to prove themselves worth the hard work and dedication it takes to major in security.
1. Arizona State University – ASU Online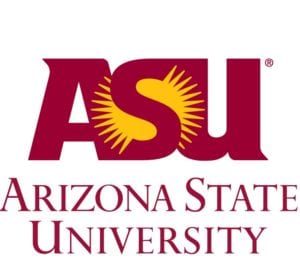 Arizona State University's online Public Service and Public Policy degree offers a concentration in Emergency Management and Homeland Security. This online Homeland Security degree program requires a total of 120 credit hours and leads to a professional career in emergency management. With the rise in need for professionals in this field, ASU prepares students in approaching mitigation issues and respond to all types of disasters. Technology has advanced in recent years, and the threats have become more devastating. These kinds of threats can only be handled by professional emergency managers with a foundation in technical and scientific disciplines.
Arizona State University is known as the #1 university in the United States for innovation and fourth for online undergraduate programs. The faculty in the College of Public Service and Community Solutions inspires students to become the next generation of leaders. They do this by giving them solutions to real life problems in city management, child welfare, water scarcity, safety, and human trafficking. The career opportunities associated with this program include compliance managers, emergency managers, investment fund managers, and general managers among other opportunities. ASU has financial aid and scholarships available.
Degree: BS in Public Service and Public Policy – Emergency Management and Homeland Security
2. Embry-Riddle Aeronautical University – Embry-Riddle Worldwide

The Embry-Riddle Aeronautical University online BS in Homeland Security was one of the first in the U.S, and remains one of the best Homeland Security bachelor degree programs. It is designed for students who want to work towards a safer and better tomorrow. The program offers a foundation in security and specializes in terrorism studies, cyber security, law and policy, strategic planning, risk assessment, and emergency management. Embry-Riddle's curriculum is based in analyzing the marketplace needs and using intelligence from the US military, practicing professionals, and government experts.
Embry-Riddle Aeronautical University has state of the art facilities and equipment for students to use. They also get opportunities to work with professionals in their various fields of specialization from all over the country. Experts from various disciplines in Homeland Security usually give guest lectures and sometimes even teach entire courses. The faculty in the Department of Security Studies and International Affairs are experts in their various fields and has extensive field experience. Their experiences put them in a better position to teach threat assessment and critical analysis based on current events. They always adapt to the changing demands of the government and the industry as a whole.
Degree: BS in Homeland Security
3. Utah Valley University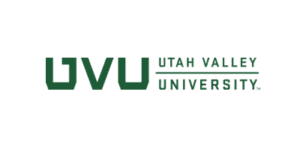 The Utah Valley University online Bachelor of Science in Emergency Services is designed to provide students with a foundation in Homeland Security and Emergency Services. This online Homeland Security program combines research and analytical skills with the professional skills of Homeland Security, emergency management, and criminal justice. Career opportunities for this degree program include opportunities in the department of defense, hospital administration, management administration, fire and rescue, and many more. Students complete the program with the knowledge and skills of conflict resolution, emergency response, crisis negotiation, examining roots of terrorism and response to disaster incidents.
Utah Valley University gives students the flexibility of studying online and allows them to choose the time they are most comfortable with. The program is accredited by NWCCW (Northwest Commission on Colleges and Universities) and the International Fire Service Accreditation Congress. It takes about two or three years to complete depending on your schedule and you get credit for professional experience.
Degree: BS in Emergency Services
4. University of Alaska Fairbanks

The University of Alaska Fairbanks' online Bachelor of Security and Emergency Management degree is a fully online (or in-residence) Homeland Security degree offered via the eCampus by the AACSB-accredited School of Management. Courses are designed to work with students' busy schedules. Faculty, who are active in the emergency management field themselves, pull in real-time news and real-world lessons for each assignment. Students have the opportunity to concentrate on cybersecurity, fire management, and emergency medical among other disciplines. Graduates of this program are trained professionals ready to rise to the challenge and advance in their career.
The University of Alaska Fairbanks is known for its affordable tuition and flexible options. Students can study online, on campus or both. All students, no matter what state or country they're in, enjoy the same low tuition rates as that of in-state students.
Degree: Bachelor of Security and Emergency Management
5. Florida Institute of Technology – Online Learning at Florida Tech

The Florida Institute of Technology online Bachelor's in Criminal Justice is available with a concentration in Homeland Security. This online Homeland Security degree program is available online and explores a wide range of Homeland Security aspects including investigation, detection, interception, and mitigation of the nation's security and infrastructure. The program is founded in the knowledge of corrections and criminal justice, victimology, law enforcement, and prevention of use of force. At the end of the program, students will be able to assess risk hazards and come up with effective decisions concerning terrorist attacks, natural disasters, and other threats to the public.
The Florida Institute of Technology has an accreditation from the Southern Association of Colleges and Schools Commission on Colleges. It was rated as one of the best national universities in the country by U.S. News & World Report, and boasts one of the most diverse student bodies in the US. A degree from FIT is recognized and the career opportunities are endless.
Degree: BA in Criminal Justice/Homeland Security
6. Herzing University – Herzing Online

A Herzing University online Homeland Security degree prepares students for careers in the ever evolving and diverse field of Homeland Security. They become professionals ready to take jobs in government agencies, the private sector and nonprofit organizations. Herzing actually provides two paths to a Homeland Security career: a BS in Homeland Security and Public Safety, or a BS in Criminal Justice with a Homeland Security and Counterterrorism specialization. Students will be able to anticipate, prevent and respond to all types of security threats from natural disasters to terrorism.
Herzing University is one of the best Homeland Security bachelor degree programs producing some of the top professionals in the country. They are committed to ensuring all their students gain employment as soon as they complete their courses by working with career development coaches from the moment they enroll. They ensure each student achieves their career goals and help students to create and build their online profiles, resumes, connect with employers and even coach them on how to conduct themselves during interviews.
Degree: BS in Homeland Security and Public Safety; BS in Criminal Justice – Homeland Security and Counterterrorism concentration
7. Mercer University – Distance Learning

Mercer University's online BS in Homeland Security and Emergency Management is based on the knowledge of current issues in terms of security and safety. Through the program, students develop leadership and communication skills that help them stay focused and confident in high risk situations. The management skills such as organization and planning enable them to handle manmade and natural disasters swiftly. The program takes 8 weeks and admissions are in January, March, May, August, and October.
Georgia's oldest private university, Mercer University has been educating the state's best and brightest since 1833. With a combination of educational excellence and reasonable cost, Mercer has been long ranked as one of the nation's best value colleges. Students in Mercer's online Homeland Security degree program are prepared to make critical decisions and advice the public during critical incidents, design procedures and policies on handling security threats, and distinguish the different components of the public security system.
Degree: BS in Homeland Security and Emergency Management
8. National University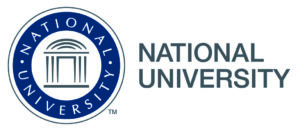 National University's online BS in Homeland Security and Emergency Management\ (BS-HSEM) provides students with a foundation in security issues including the politics and culture of terrorism, how to cope during an emergency and the recovery process, and how to handle impending threats to security. The students are prepared to handle emergencies in various sectors such as airports, land borders, and seaports. They can assess threats, manage disasters, respond and manage crises in the real world from theoretical and practical learning. The program is a good fit for military personnel and managers of all levels in the public sector, private sector, and NGO's. It is available both on campus and online.
National University understands the need for flexibility. Their degrees are developed with the student in mind and they strive to meet all their needs. Once they have completed the BS-HSEM, students are equipped with the fundamentals of handling situations they can face in their various career paths. They have the option of accelerating the program but they have to take supervised projects in the final year of study involving research and writing reports. The course has a total of 180 credit hours.
Degree: BS in Homeland Security and Emergency Management
9. Northern Arizona University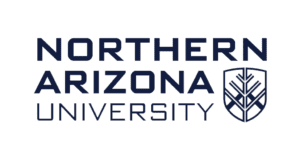 Northern Arizona University's online Bachelor of Applied Science in Emergency Management degree program provides a strong foundation in Homeland Security. One of the best online Homeland Security bachelor degree programs in the nation, NAU's BAS program gives students the knowledge and experience to become ethical and effective leaders in the Homeland Security sector. As a bachelor's completion program, the online Emergency Management BAS requires at least 64 associate's credits to apply.
Northern Arizona – all of the state of Arizona, in fact – is dominated by US military presence, making Arizona's universities ideal for online Homeland Security degree programs. Northern Arizona University dates back to 1899, when it began as a teacher's college, but today NAU is widely known as a leader in distance education. With one of the best online Homeland Security degree programs, NAU is a perfect choice for working adults and the many vets in Arizona.
Degree: BAS in Emergency Management
10. Saint Louis University – Online at SLU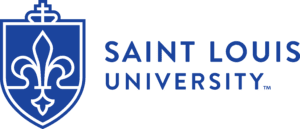 The Saint Louis University online BS in in Security and Strategic Intelligence is one of the best entries into a solid career in the Homeland Security sector. Saint Louis' program is rather unique in being a full, 120-credit bachelor's degree – rather than a degree completion program – that can be completed entirely online, without ever coming to campus. Students can use the Security and Strategic Intelligence degree to go into private industry, government agencies, or NGOs, with a focus on combining computer technology, communication, and leadership. Students can focus on Business Continuity, Strategic Intelligence, or Global Corporate Security.
The oldest university west of the Mississippi River, Saint Louis University was founded in 1818 – two centuries ago, and long before the concept of Homeland Security was imagined. Nevertheless, SLU has become known in the 21st century for its dedication to online education, with more than a dozen fully online bachelor's and master's degree programs. As the second-oldest Jesuit university in the US, SLU is dedicated to learning and service, values that come together in the online security degree program.
Degree: BS in Security and Strategic Intelligence
Is an Online Homeland Security Degree Reputable?
An online Homeland Security degree is one of the most reputable online programs in the nation. The education you receive to obtain an online degree in Homeland Security prepares you for one of the most important jobs you will ever do, no matter where you feel your true calling. This particular degree can lead to careers in law enforcement, response coordination, etc, which are professions that are vital to the nation's ability to thrive and survive.
As a prospective student, regional accreditation status is key to choosing an online Homeland Security degree program. An institution's accreditation affects your qualification for financial aid as well as course credit transferability. The accreditation process entails a comprehensive review of a college's student services and educational programs. Confirm that the college/university of your choice is accredited by bodies recognized by the US Department of Education.
Is a Homeland Security Degree Hard?
An online Homeland Security degree program is devoted to developing highly-trained professionals to serve in positions of safety and security. These online degree programs have become popular since the launch of the U.S. Department of Homeland Security in 2001. Students can expect to study topics such as emergency response, criminal justice, public safety policy, and criminal justice when they enroll for an online Homeland Security degree program. What are the most common online Homeland Security courses?
Common online Homeland Security courses include basics of Homeland Security, intelligence systems and structures, emergency management fundamentals, and environmental security. As a student, you can choose your field of concentration when pursuing an online Homeland Security degree. Common fields of concentration include epidemiology, peacekeeping and security, terrorism and anti-terrorism, and cybersecurity. As one of the most important jobs in the country, an online Homeland Security degree is not easy, but it's well worth the effort.
What Kind of Training Do I Need to Work in Homeland Security?
The September 11th, 2001 terrorist attacks blurred the lines that separate responsibilities of emergency response disciplines. Homeland Security, as a profession, was set up to address these newly merged responsibilities. To become a Homeland Security professional, one needs to have the knowledge, skills, and competencies required to safeguard our country from terrorism and natural disasters. By enrolling for a degree in Homeland Security, the student can get the online Homeland Security training they need to build a successful career in the industry.
Online Homeland Security training arms you with the skills you need to protect the nation from potential threats, natural or manmade. This includes identifying and responding to potential terrorist attacks. On top of an online homeland degree, you'll need various Homeland Security certifications to excel in this profession. These certifications denote that the individual has demonstrated abilities, skills, knowledge, and competence in the melded discipline of Homeland Security.
How Can I Change My Career to Homeland Security?
Those interested in building a career in the Homeland Security industry but who don't have a Homeland Security experience will be happy to know that they don't necessarily need a full bachelor's or master's degree to do so. You can simply change your career to Homeland Security by adding a Homeland Security certificate to an existing bachelor's degree. An online Homeland Security certificate will help in decision making and give you an understanding of how the intelligence community operates.
A lot of colleges and universities offer online Homeland Security certificate programs. All you need to do is enroll for one of them. Upon completion of the program, you will have a complete understanding of your role in the field, which will help you develop a leadership style. Getting an online Homeland Security certificate will enhance your ability to identify critical threats and come up with emergency responses.
image source: Bill Koplitz/FEMA photo
---
Related Rankings: