To become a bodyguard you need a high school diploma and career-specific education from either on the job, a degree program, or specialized training. Bodyguards provided private security escort services to individuals in need of personal protection. Clients can include corporate VIPs, famous celebrities, entertainers, athletes, politicians, wealthy families, or everyday people who are in danger.
---
What Do Professional Bodyguards Do?
Bodyguards help keep clients out of harm's way. These professionals make a positive difference in the lives of others, and may also develop lifelong friendships with other security professionals throughout the world. If you have always dreamed of having a rewarding career protecting other people, read on to find out how you can start an excellent career as a bodyguard.
---
What are the Training Paths to Become a Personal Bodyguard?
There is not a universal path to becoming a bodyguard. Instead, there are a number of different ways to prepare and learn specialized tactical skills for a career as a personal bodyguard. Below are some of the most common common bodyguard training paths.
Formal Education
Law Enforcement or Military Experience
Specialized Training and Education
---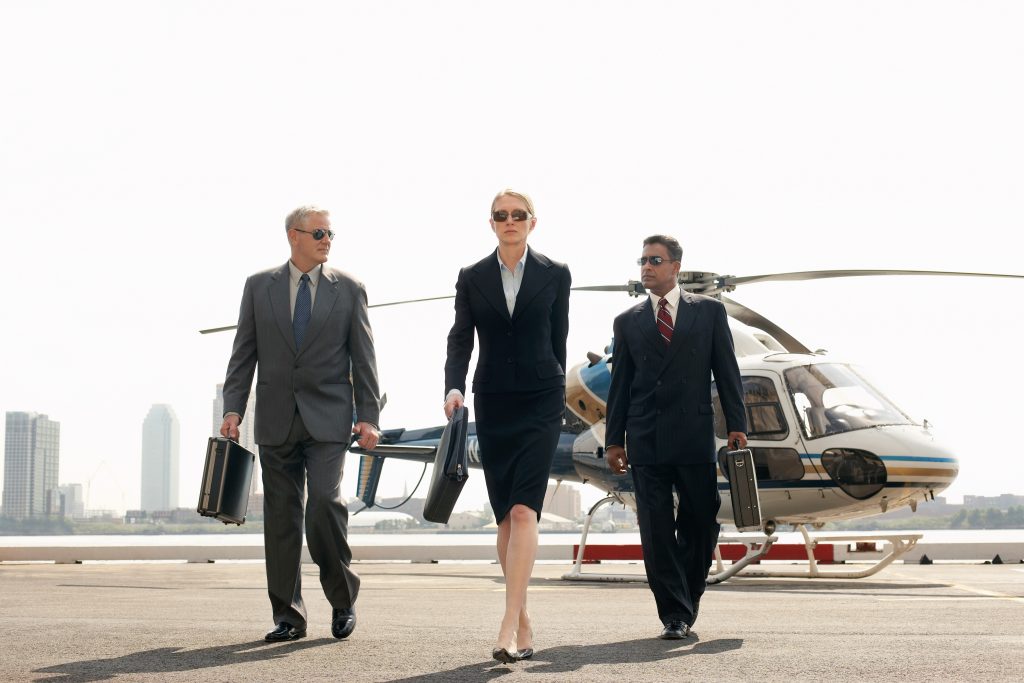 ---
Path 1: What Formal Education Do You Need to Be a Personal Bodyguard?
Unlike some other security jobs in the field, there are no strict education requirements that are necessary to become a personal bodyguard. But, most employers of bodyguards require at least a high school diploma or GED equivalent. High school-level education serves as proof that you possess fundamental math and science knowledge that will build a strong foundation for further training on the job.
A diploma or GED also proves that you can take direction and work cooperatively with other professionals. Of course, a degree will help you. When pursuing an associate degree or even a bachelor's degree, make sure you take the right courses. Criminal Justice, Security Management, Public Safety, Intelligence Studies, and also Psychology are some popular degree programs for Bodyguards. Some of the classes future employers may want you to have include emergency services, security strategies, first aid, risk assessment, communications, and also public safety.
---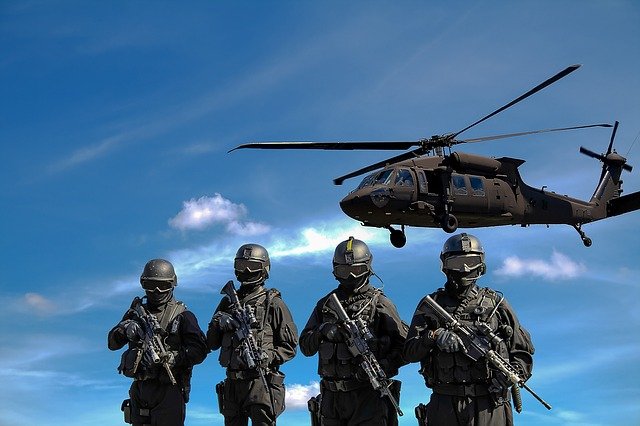 ---
Path 2: What Military Experience Do You Need to Be a Bodyguard?
Just like education, there is no specific set of military experience required to be a bodyguard. However, a background in the military or law enforcement experience can be beneficial since it provides individuals with training useful to the role of a bodyguard. Some of the skills and experience that may be useful for a bodyguard to have from a military background include combat training, weapons proficiency, physical fitness, situational awareness, and also first aid training.
---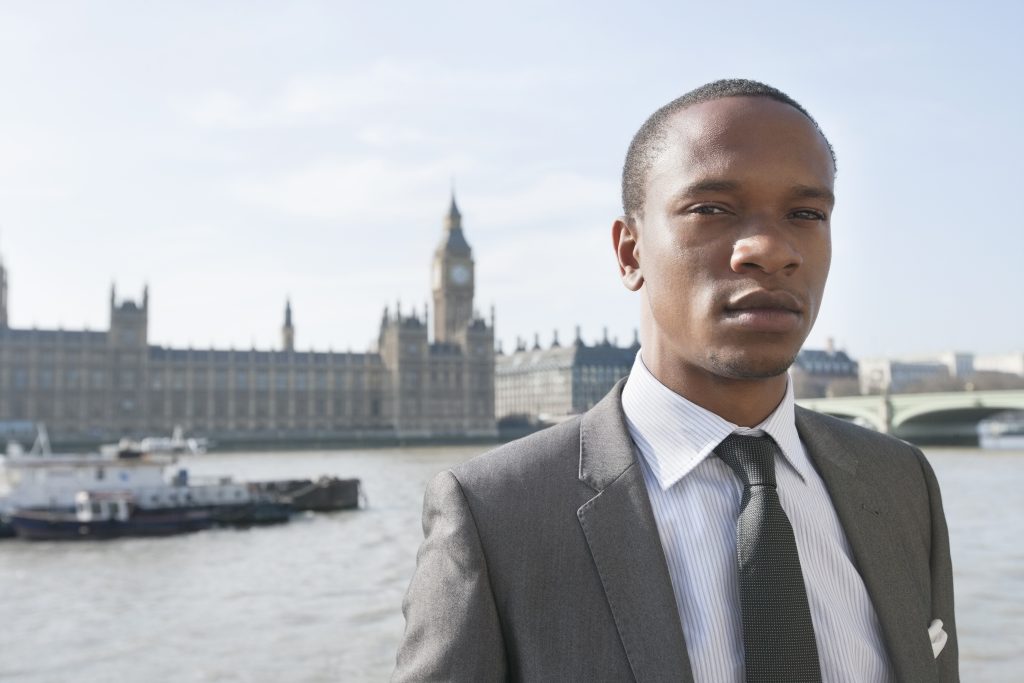 ---
Path 3: What Specialized Training and Education Do You Need to Be a Bodyguard?
What are bodyguard training programs? Private training programs can increase marketability and your chance of landing a high-level bodyguard job. It is recommended that you complete a bodyguard training program or a two-year degree in a related security major. Bodyguards with training in personal security, law enforcement, military training, or criminal justice stand out to employers. Individuals who complete CPR certification programs or emergency medical technician (EMT) training are also in high demand.
Private Personal Bodyguard Training Programs:
Bodyguard training programs are courses that teach individuals the skills and knowledge needed to become a professional bodyguard. Courses typically include information on defense like martial arts, weapons, conflict avoidance, tactical skills, counter surveillance, basic medical knowledge, emergency medical care, and also situational awareness.
They may also include learning the fundamentals of protective driving, advanced driving techniques, knowledge of protective law, perimeter security planning, and VIP logistics skills. Many bodyguard training programs conclude with an exam or certification. Below are some popular and well know programs.
---
ESI Bodyguard Training
Program: Executive Protection Training, 28 day residency
Cost: not listed
Credential: Certified Protection Specialist (CPS)
Topics: Surveillance and Surveillance Detection, Estate Security, Behavioral Intelligence
More: website
---
Executive Protection Institute
Program: Executive Protection course
Cost: $3,990 for 7 day residential program in WV
Credential: course meets the Virginia Department of Criminal Justice (VA DCJS) 032E requirement to become a VA DCJS Registered Personal Protection Specialist.
Topics: foundation protection skills and techniques, counter-terrorism training, medical and injury training, soft skills training
More: website
---
ISA Academy
Program: BTP Executive Protection Training Program
Cost: $3,195.00 Total fee
Credential: ISA Protection Agent
Topics: Protective Duties, First Aid, International Law, Anti Terrorism Techniques, Vehicle Search, Threat Assessment, Risk Analysis, Advance Reconnaissance, Route Selections, Security Planning, Residential Security, and Defensive Driving.
More: website
---
IFPO
Program: Certified Protection Officer (CPO)
Cost: not listed
Credential: Certified Protection Officer (CPO)
Topics: Antiterrorism and VIP Protection, Ethics and Professionalism, Apprehension and Detention Procedures
More: website
---
LaSorsa & Associates
Program: Executive Protection Training Bodyguard Training
Cost: $5,850 (9 days)
Credential: Executive Protection, Protective Medical Training with CPR / First Aid / AED, TECC and Stop-The-Bleed Certificates
Topics: Executive Protection, Protective Medical Training with CPR / basic First Aid training/ AED, TECC and Stop-The-Bleed Certificates, Defensive Tactics for Protection, Fundamentals of Defensive Evasive Driving, and Advanced Diving Techniques.
More: website
---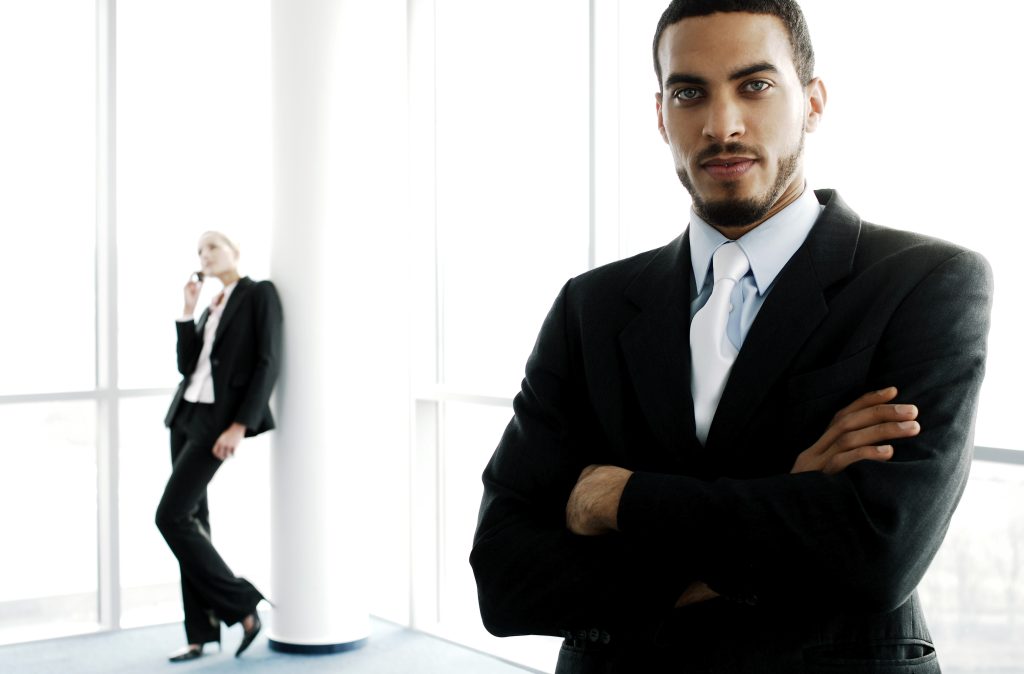 ---
What Are the Types Bodyguards?
While bodyguards are technically a type of security guard, the duties of these roles are different.
| Job Name | Job Description |
| --- | --- |
| Security Guard | protect property and people in the property |
| Bodyguard or Personal Protection Officer (PPO) | provide personal protection to a particular individual |
1. Executive Bodyguard: A highly specialized bodyguard providing next-level protection to high-level clients, such as celebrities, VIPs, and other public figures.
2. Close Protection Officer: These individuals provide close and direct protection to the people they guard.
3. Armed Bodyguard: Bodyguards who are armed with firearms and other weapons. These positions typically require weapons training.
4. Private Security Consultant: Bodyguards with a great deal of training and experience that provide specialized security advice and measures to their clients.
5. Residential Bodyguard: Bodyguards who protect their clients in their homes or offices.
6. Celebrity Bodyguards: A Celebrity Bodyguard protects celebrities who may be at risk of harassment or harm due to their fame.
7. Dignitary Protection Specialist (DPS): Bodyguards who provide protection for high-profile dignitaries or political figures.
8. Corporate Bodyguard: Bodyguards who provide bodyguard services to corporations or their executives.
9. Tactical Bodyguard: Bodyguards who are trained in defensive tactics, crowd control techniques, and also anti terrorism techniques.
10. Private Investigator or VIP Protection Specialist: A bodyguard who is also a trained private investigator and specializes in providing protection for high-profile individuals.
---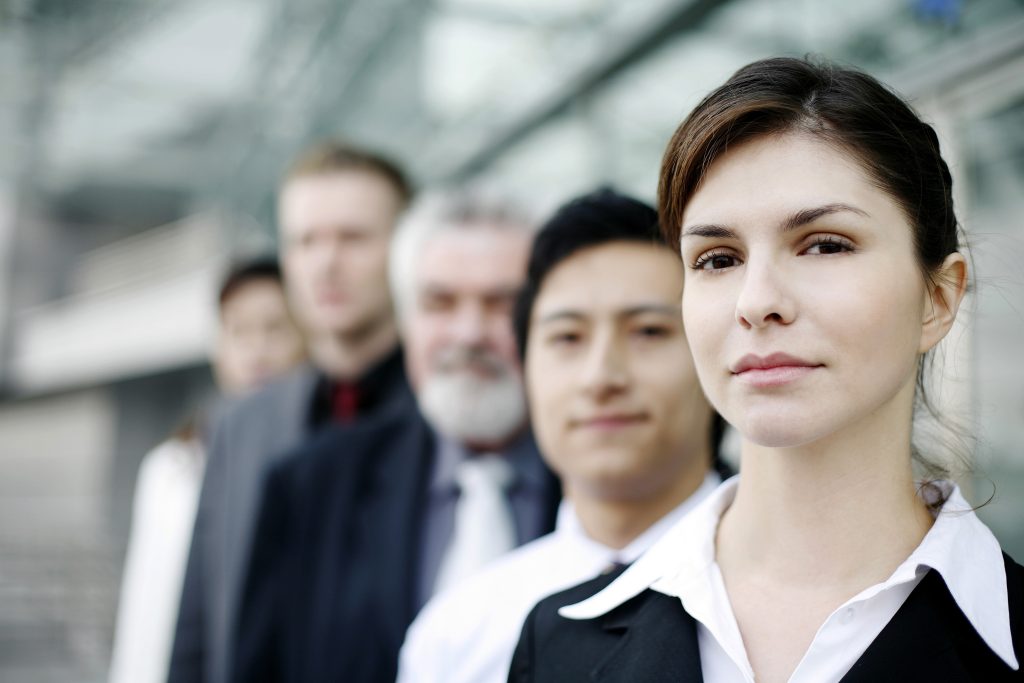 ---
Bodyguard Licensure
It is extremely important that you learn all of the tactical skills that will be needed to create plans and strategies to protect your clients in various different scenarios. As a result, some states require that bodyguards become licensed before holding the positions.
While this varies from state to state, there are some in the United States that also require bodyguards have a postsecondary certificate or degree along with previous experience in security jobs. Because licensed professions are governed by the state where the individual works, bodyguard license information is available on state websites. Below are the top five states that employ security guards and bodyguards with their regulatory agency.
---
What Qualities Do You Need to Become a Bodyguard?
In addition to a detailed knowledge of the profession, bodyguards need other security based skills and qualities.
1. Good physical fitness: Bodyguards need to be in top physical shape in order to be able to protect their charges pr principals. They must be able to move quickly and make split second decisions when necessary. Additionally, they need good eyesight, excellent hearing, and a presentable appearance.
2. Expertise in defensive methods: Bodyguards should have a strong working knowledge of hand-to-hand combat and other methods of self-defense to best protect themselves and the person they are protecting.
3. Alertness: Bodyguards should remain highly alert at all times, even when not actively on duty. They should be able to observe the surroundings for potential threats and take quick action if necessary.
4. Mastery of communication: Bodyguards should be excellent communicators, both with other bodyguards and their charges. Effective communication skills are critical to success in the bodyguard profession.
5. Integrity: Bodyguards should always act with integrity and professional conduct to preserve the trust and respect of their employer and the people they are protecting.
6. Discretion: Bodyguards should always maintain discretion and confidentiality when dealing with their clients' personal affairs.
7. Adaptability: Bodyguards should possess the ability to adjust their response to any changing situation while remaining professional and in control.
8. Ability to work under pressure: Bodyguards should have the mental and emotional resilience to remain calm and composed when faced with high-stress or dangerous situations.
9. Firearm Training: Just like a security guard, if you are going to carry a firearm on a protective assignment, then have the proper training. And more importantly, have the the proper licenses and permits.
---
How Fit Do You Have to be to be a Bodyguard?
If you want to be a bodyguard, it is important to have fitness training to prepare you for the physically rigorous duties. What kind of training do bodyguards need? Similar to other security jobs, bodyguards should be in superb shape with strong stamina and long endurance.
Through the course of a typical day as a bodyguard, you may run, jump, kneel, or do other physical activities. Despite popular belief, this does not mean you have to be overly large or tall. However, you need lots of strength so you can properly defend your client from all dangerous threats.
Furthermore, it is very beneficial to train in martial arts, running, yoga, weightlifting, and endurance with a personal gym trainer. Also, consider joining some of the classes for learning self-defense, as well as hand-to-hand combat and weapons disarming.
---
What Other Training Do You Need to Be a Bodyguard?
If you want to work as an armed bodyguard, you must have gun training. Basically, you should know how to fire a weapon like an expert. Many aspiring bodyguards find these available training programs from local police stations, armed forces or military bases, or also online.
---
Is Being a Bodyguard a Good Job?
Due to the steadily increasing need for personal protection, bodyguard jobs are more prevalent within the security field. According to the Bureau of Labor Statistics (BLS), bodyguard jobs will grow an expected 3 percent through the next decade.
---
How Much Money Do Personal Bodyguards Make?
What is a bodyguard's salary? The salaries for these jobs vary widely and depend on many factors. Like with most jobs, factors that influence pay include prior experience, education, skilled training, geographic location, and the economy.
However, personal protective service salaries are also greatly influenced by the exact nature of each job. The range of duties can be different depending on the type of client, level of risk or danger, and the travel required. For example, if the client is a celebrity or dignitary the rate of pay will be higher. Or if the security officer detail requires international travel or foreign language fluency, then the salary will also be much higher.
How much does a Celebrity Security make? ZipRecruiter reports the average annual pay for a Celebrity Personal Security in the US is $102,297 a year, or $8,524 per month. Annual salaries are as high as $151,000 and as low as $22,000. But the majority of salaries currently range from $52,500 to $150,000.
The Bureau of Labor Statistics (BLS) offers salary information for private security jobs. It reports the national average salary is $35,970 per year and ranges from $27,400 to $57,190 each year. With increased employment opportunities and earning potential, now is a great time to start your career as a bodyguard.
| | Important Facts About Personal Bodyguards |
| --- | --- |
| Required Education | High School or GED Equivalent |
| Median Salary | $35,970 BLS |
| Job Outlook | 1% growth |
| Key Skills | Physical Strength, Conflict Resolution, Attention to Detail |
| Similar Occupations | Security Guard, Secret Service Officer, Correctional Officer |
US Bureau of Labor Statistics
---
What are the Steps for How to Become a Bodyguard?
Below are the general steps to become a bodyguard.
1.Be 18 years old. In order to take training classes or certification courses you must be a legal adult with a valid identification.
2.Obtain a High School Diploma: Formal education is not required to become a bodyguard. However completing high school or a GED is a must to get a proper protective assignment.
3.Obtain a Certification: Organizations such as the Executive Protection Institute offer certification programs for aspiring bodyguards. These certification courses are in the areas of security, firearms, and other self-defense tactics.
4.Obtain a Sturdy Vehicle: A reliable vehicle is necessary for the bodyguard to transport the principal. The vehicle should be able to accommodate the bodyguard, the principal and any other necessary equipment.
5.Learn First Aid and CPR certification: A bodyguard should never have to use first aid or CPR on their client. However, it is important to have proper training with a basic understanding of these safety protocols. This knowledge will help in the event of an emergency.
6.Acquire Self-Defense Training: Legal limitations mean that bodyguards can only use a certain amount of force when dealing with potential threats. Understanding self-defense techniques and learning to effectively control difficult situations will help the bodyguard stay within these boundaries. Martial arts skills are popular with these professionals in unarmed combat situations.
7.Build Your Resume: Experiences like working in security or military backgrounds are helpful in getting your foot in the door of the bodyguard industry. Companies specializing in executive protection will also look at things like your knowledge of languages, any special training that you have and overall experience in the industry as a selling point.
8.Join an Agency: Many corporations and established bodyguards have their own agencies. Joining one of these agencies can help you gain the proper credentials, expand your client base and ultimately, enjoy success in the industry.
---
Resources and Professional Organizations
Professional Bodyguard Association (PBA)
International Foundation for Protection Officers (IFPO)
World Bodyguards Association (WBA)
North American Bodyguard Association (NABA)
---
Related: