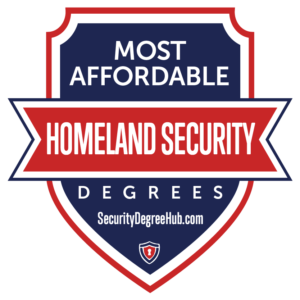 The most affordable homeland security degree programs offer bachelor's degrees in criminal justice and homeland security. For professionals working in homeland security – that vast set of government agencies, NGOs, and private companies and contractors that work together to keep America safe from terrorism and disasters – a bachelor's degree in Homeland Security can start the process of moving up from entry-level jobs to managerial and administrative positions. The Department of Homeland Security is the third-largest Cabinet department, overseeing agencies ranging from FEMA to the Secret Service to ICE and the US Coast Guard. There is no shortage of jobs for homeland security experts, and a wide variety of settings to choose from.
But earning a bachelor's degree as a busy working adult is a challenge, especially in a field as demanding and important as Homeland Security. That's why the growth and development of online Homeland Security programs is valuable. Even more valuable – are programs that keep tuition rates low without sacrificing quality education. Low costs mean higher rates of return for graduates, and a new direction for their career free of debt.
Featured Schools
Ranking the Most Affordable Online Homeland Security Degree Programs
When it comes to ranking the most affordable online homeland security degree programs, one criterion stands above all others: cost. However, colleges and universities still have to earn their place in the ranking. Security Degree Hub considers only accredited, reputable institutions that have a proven track record of quality and opportunity for graduates.
Our ranking begins with all of the schools in the US offering accredited online homeland security bachelor's degrees, then ranks them in order of cost, lowest to highest, according to current IPEDS data.
---
1. Thomas Edison State University

Thomas Edison State's BS in Homeland Security program combines psychology, law enforcement, and management courses. Combined, these classes empower learners to make the best decisions with confidence. Homeland security has changed a lot since 9/11. This program will prepare you to meet your country's needs and protect citizens every day. Overall, Thomas Edison State provides a deep and varied online homeland security degree, and its affordability gives you an added bonus.
Thomas Edison State University was named after the American inventor who preferred to learn outside of the regular classroom. This school was designed specifically for adults. In fact, it was one of the first universities in the US to be designed this way. All of its classes provide the flexibility that adult learners need to continue their education without disrupting their lives.
Degree: BS in Homeland Security
Want to know more? Visit the program site!
2. Vincennes University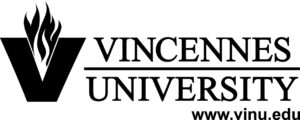 Vincennes University's BS in Homeland Security and Public Safety degree opens up all types of job opportunities in the broad umbrella of Homeland Security. Students learn about basic security, how to respond in a crisis, terrorism, and more. No matter where your security career takes you, you'll be prepared to meet all of your job's challenges. Whether you study on the main campus or earn an online Homeland Security degree, you'll graduate with confidence and qualifications.
VU is a top university that values growth and communication. Students at VU hone their leadership skills along with their academic skills. VU has filled its diverse campuses with teamwork and dialogue. Professors encourage open class discussion. Even those who take their classes online benefit from communication with teachers and classmates. If you see learning as a collaboration, then Vincennes University will help you go far with your education.
Degree: BS in Homeland Security and Public Safety
Want to know more? Visit the program site!
3. Columbia Southern University

Students can choose from two Columbia Southern University online homeland security degree programs: a BS in Homeland Security or a BS in Information Security Systems. Whether you want to work in customs, border protection, cyber security, or any number of protective careers, you'll learn the skills and develop the tools you'll need. Courses will cover criminology, security, psychology, and leadership skills. For a well-rounded online homeland security degree, look into Columbia Southern University.
Columbia Southern is an entirely online university. The founders built this school to improve lives with lots of flexibility. Learners here grow both personally and professionally. Adult students find no shortage of resources. Since this school specializes in online degrees, professors know exactly how to tailor their courses for the best distance learning. With a vision for quality education and diversity, this school provides a great school experience.
Degree: BS in Homeland Security, BS in Information Security Systems
Want to know more? Visit the program site!
4. State College of Florida, Manatee-Sarasota

The State College of Florida-Manatee-Sarasota online BAS in Public Safety and Administration allows students to choose from two tracks: Homeland Security or Public Safety. In either case, students learn to handle all sorts of emergencies from small security issues to large threats. Those who graduate from this program move on to work for the federal government, state government, or the private sector. This online homeland security degree will give you options.
SCF has always provided great professional training. It's the largest public university in the region. That's why it has plenty of options. This school helps students develop specific, necessary skills that they'll need in their careers. With both online and on-campus options, SCF has everything that students need to succeed. Named a military-friendly school for several years in a row, SCF has plenty of flexibility. It also holds all of its students to high standards. With an SCF education, you can take your career far.
Degree: Bachelor of Applied Science in Homeland Security
Want to know more? Visit the program site!
5. Angelo State University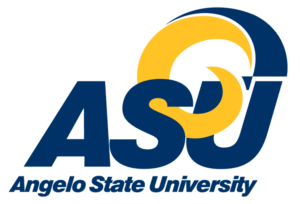 Angelo State University's online homeland security degree program goes beyond the basics with a specialized Bachelor of Security Studies degree in Border and Homeland Security. You need to delve deeper. Angelo State University can help with that. Students learn the basics, of course. They also learn critical thinking, analytical skills, and leadership skills. As the country's security needs evolve, those who graduate from this program can make decisions and meet changes with confidence. This online homeland security degree will prepare you for just about anything.
ASU is a bold and energetic university. On-campus learners and online students alike get a dynamic experience. As a Texas school, ASU is well in-tune with the complexities and challenges of border security, making it an obvious choice for any professional interested in that concentration. This school offers great academics with relatively small class sizes. US News and World Report have counted ASU among the best colleges every year since 2010.
Degree: Bachelor of Security Studies in Border and Homeland Security
Want to know more? Visit the program site!
6. Eastern Kentucky University

Eastern Kentucky University's online Bachelor's in Homeland Security balances preparedness with responsiveness. As a leader in homeland security programs, EKU instills confidence in its students and graduates. Online classes have the same level of quality as in-classroom options. Eastern Kentucky has become nationally known both for its security degree programs, and for its online education, and the online homeland security degree brings both of these strengths together.
EKU Online is home to lots of adult learners. If you're busy with your current career but still want to move up the ladder, EKU will help you do it in your own time. There's no need to interrupt your life. Online students here get access to faculty and staff. These partnerships will help you develop a plan and set it into motion. This school's online programs have been ranked among the best.
Degree: Bachelor's in Homeland Security
Want to know more? Visit the program site!
7. SUNY Canton

SUNY Canton's Bachelor of Technology in Homeland Security program prepares students to respond to all types of disasters. These disasters can include natural disasters, terrorism, and other security threats. Furthermore, the program will prepare you for different employment sectors. Do you want to work for the government or a private company? On the front lines or behind the scenes? SUNY Canon's dedicated focus on technology and applied science make it ideal for the world of modern security.
SUNY Canton is a leader in turning classes into careers. They use a practical, hands-on approach. As a result, students are prepared to enter the "real world" once they graduate. Students who earn a certificate or associate's degree at Canton can count their classes toward a bachelor's degree. With its engaged students and caring professors, this school offers a great learning experience.
Degree: Bachelor of Technology in Homeland Security
Want to know more? Visit the program site!
8. Grantham University

Grantham University's BA in Criminal Justice-Homeland Security concentration gives students a thorough grounding of core knowledge in criminology, law enforcement, and the justice system, Then, it builds more specific skills, applying these fundamentals to Homeland Security. By the end of the program, students are ready to become leaders. Combining depth with breadth, Grantham makes a great choice for those who want an online Homeland Security degree.
Grantham University is 100% online. It was founded by a veteran who wanted to make education more accessible to his fellow military members. Grantham believes that everyone, even the busiest adults, should have access to a great education. This highly student-centered approach has earned lots of awards and recognition.
Degree: BA in Criminal Justice-Homeland Security concentration
Want to know more? Visit the program site!
9. Austin Peay State University

Austin Peay State University's BS in Criminal Justice: Homeland Security program provides a broad approach that students can tailor to their own goals. This degree combines academics and practicalities. This way, students become fully grounded and confident in their careers. Graduates from this program feel empowered to make major decisions on the job. You'll learn about everything from terrorism to cybercrime with this online homeland security degree. Students can also add a minor in Global Security Studies.
APSU is the fastest-growing public university in Tennessee. It promotes diverse and accessible educational opportunities. APSU helps students apply creativity and critical thinking to their educations, giving them more confidence as they move on to their careers. Austin Peay is especially known for its outreach to working adults and to the military, including an extension campus at the US Army's Fort Campbell, on the Tennessee-Kentucky border.
Degree: BS in Criminal Justice: Homeland Security
Want to know more? Visit the program site!
10. American Intercontinental University

American Intercontinental University's BS in Criminal Justice – Homeland Security and Crisis Management degree builds a foundation of core knowledge. From there, students gain specialized skills. Learners get a firm grip on ethics, psychology, and similar topics. They also dive deeply into practical topics like evidence and victim studies. Students even learn about stress management on the job. During this process, students work with simulated FEMA models. This well-rounded and realistic program leads to a variety of job opportunities. For a full degree experience, look into this online Homeland Security degree.
AIU lets students learn online and through a mobile app. This school provides a highly supportive educational experience. Faculty and staff here understand that getting an education, especially as a working adult, can be extremely challenging. That's why every student has a Graduation Team of advisors. They can contact these advisors at any point if they ever need help or have questions. It's also how AIU provides lots of options and flexibility for working adults and other nontraditional students.
Degree: BS in Criminal Justice – Homeland Security and Crisis Management
Want to know more? Visit the program site!
---
What Will I Learn in an Affordable Homeland Security Degree Program?
The U.S. Homeland Security Department was created in response to the events of 9/11. Graduates who hold a homeland security degree qualify for careers in government agencies and private businesses that work together to fight the growing threat of domestic and global terrorism.
Degree coursework prepares graduates for numerous positions and careers as a Secret Service Criminal investigator, a Transportation Security Administration screener, or a border patrol agent, among many others. Other federal agencies that employ Homeland Security degree holders include the CIA, the US Customs & Border Patrol, or the Department of Labor.
Homeland Security Course Description: A Homeland Security bachelor's degree provides students with a broad overview of security and management policies at the federal, regional, state, and local levels. Graduates learn to identify hazards and threats, analyze intelligence, and respond to national catastrophes.
A homeland security course description would include relevant homeland security topics of the politics of terrorism, criminal justice, the preparedness of the public, and tactical communications, among others. Homeland security degreed professionals learn to negotiate the many facets of terrorism including its Concept, its Psychology, its Root Causes, its Politics, and its Prevention, among others.
Many baccalaureate homeland security degree programs offer focused curricula in the areas of Legal Studies, Forensics, Crime Data, Computer Security, Juvenile Justice, and Fire Science, among many others.
Should I Choose an Affordable Homeland Security Program Online or a Local School?
Homeland Security degree programs are available from numerous colleges and universities in both on-campus and online formats. Students in search of a Homeland Security degree complete coursework that builds a solid foundation of analytical skills and theoretical knowledge that prepares them for meaningful careers in border security, emergency management, security, and intelligence.
If you are considering applying for an online homeland security degree program, you never need to ask yourself if there are homeland security schools near me? Some of the most elite universities across the country now offer online homeland security degree programs taught by the same seasoned faculty who teach on campus.
On-Campus Affordable Homeland Security Degree Programs
Many on-campus homeland security degree programs require students to strictly follow pre-set time schedules because the school needs to allocate brick and mortar resources for each degree offered. The use of the school's resources is the very reason why on-campus degree programs regarding homeland security tend to have higher tuition costs when compared to their online counterparts.
Many schools have begun to offer hybrid programs to bridge the gap between an all-online option and an all-campus option. For those who live within commuting distance of a university or college that offers this program, this is a great option. Students complete most of the coursework online and attend events on campus once or twice until the degree is earned.
Online Affordable Homeland Security Programs
An online homeland security degree is a great option for students who require scheduling flexibility and the convenience that can only be offered by a distance-learning option. Online learning platforms offer great advantages for many students, which is the reason they have become so popular. Online coursework helps avoid students from wondering if there are homeland security schools near me.
The reputation of online degree programs grows steadily after the cynicism for these learning alternatives faded in the face of the success of program graduates and research that supports the online learning initiative.
Can I Take Homeland Security Courses Online Free?
The short answer is yes. The longer answer is yes, but it may be difficult to find free online courses that will count toward a degree, or that can transfer to an accredited degree program.
The Center for Homeland Defense and Security offers self-study homeland security courses online for free. These courses offer no credit to the student but are helpful for those professionals interested in learning about the industry or those professionals looking to round out their education. These homeland security course online free programs can often be applied as continuing education credits for working in homeland security to keep or renew their certification.
Additionally, Massive Open Online Courses (MOOCs) offer free coursework regarding homeland security. Again, these programs will probably not carry transferable credit, but many MOOCs now offer certificates of completion that may be valuable on your resume.
---
Related: