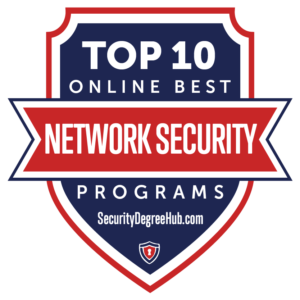 Network security isn't the career of tomorrow – it's one of the most important careers of today. It seems that data breaches and malicious hacking stories appear in the news every day, because they do. The internet is the front line of WWIII, with every industry, company, and citizen caught in the crossfire. As a specialization in cybersecurity, network security focuses on keeping companies and organizations safe, creating structures and procedures for security that stops breaches before they happen, and tracks down malicious actors to keep them from coming back.
With a growing demand for network security experts, colleges and universities have been developing network security degree programs in online formats. That way, working adults who are already in the computing field, or career-changing professionals who want to shift to network security, can find the network security courses they need without having to leave their jobs or commute to campus. Security Degree Hub is helping to guide those aspiring network security professionals to the programs that will truly transform their career.
Methodology: Ranking the Best Online Network Security Degree Programs
To rank the best online network security degree programs, Security Degree Hub editors searched out respected, regionally-accredited colleges and universities offering network security and cybersecurity programs in fully online, hybrid, and low-residency formats. From there, we ranked programs by three factors:
Cost (IPEDS data)
Reputation (Niche student reviews)
Salary Expectation (College Scorecard data)
This triangulation promises students that the network security courses they're getting online will provide them with a network security degree that is not just on the cutting edge, but in-demand on the job market and primed to create a solid return on investment. That's how you get the most out of your security degree.
Many of the programs ranked by SDH are also designated National Center of Academic Excellence in Cyber Defense Education (CAE-CD) by the NSA and Department of Homeland Security.
1. Purdue University Global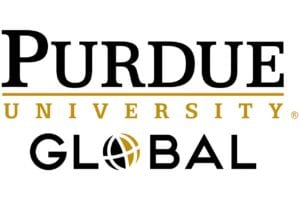 Obtaining a Purdue University Global online network security degree allows you to focus on a career in a technology position. The BS in Cybersecurity degree provides the foundation you need to accomplish your goals as a professional in the cybersecurity industry. As a growing field with interest from multiple companies, the online program gives you the skills to handle any challenges a company may face. The course teaches students to design a secure information system and identify potential security risks.
Purdue University Global stands out by providing the skills and knowledge students need to pass certification exams. The program is recognized for the focus on education and learning that prepares students for a career in the Department of Defense or similar roles. Whether you want to work in the Department of Defense or you plan to work in a corporate setting, the skills gained from Purdue's network security courses tells employers you know your business.
Degree: BS in Cybersecurity
2. Penn State World Campus

The Penn State World Campus online BS in Security and Risk Analysis helps students focus on a career in cybersecurity. The online network security degree program focuses on the risks associated with malware, hacking, a data breach, or any other potential problem a company or organization may face when using computers and electronic devices. By focusing on security solutions, you have the skills to handle risk analysis and prepare companies to prevent problems before it causes damage to their reputation or network.
When you take a network security training course from Penn State World Campus, you get the benefit of high standards of education. One of the first reputable colleges to create a full online campus (in 1998), Penn State is an international leader in online education. The network security training course is recognized by the Department of Homeland Security and the National Security Agency for their excellence in education. Both agencies consider it a Center of Academic Excellence in the Information Assurance and Cyber Defense category. That high standard gives you peace of mind that you have the education you need to succeed in your career.
Degree: BS in Security and Risk Analysis
3. Syracuse University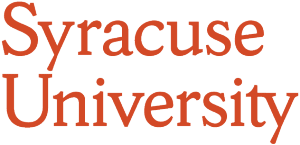 The Syracuse University online Bachelor of Professional Studies in Cybersecurity Administration gives network specialists the chance to advance in their career. This online network security degree from Syracuse recognizes the risks associated with a digital environment. The program teaches you to handle potential risks before it causes damages to a business or organization. The program focuses on technical skills and critical thinking skills so you can handle any situation that arises in relation to online and cyber security.
Syracuse University is one of the most trusted names in higher education, dating back to 1831, and the online network security courses bring Syracuse excellence into the digital realm. The program focuses on digital security and online cybersecurity without forcing students to attend traditional classes. You can work on your own schedule, so you are able to handle other obligations while working on your career goals with a network security training course.
Degree: Bachelor of Professional Studies – Cybersecurity Administration
4. University of Arizona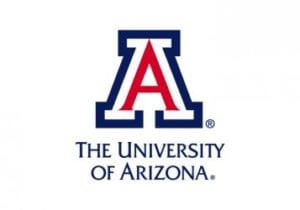 With the University of Arizona online Bachelor of Applied Science in Cyber Operations, students will find coursework that focuses on building your technical skills and knowledge. UA offers two distinct tracks, depending on the student's experience, career goals, and interests: Engineering, or Defense & Forensics. Heavily hands-on network security courses develop your abilities through experiential learning. You will gain practical knowledge through practice in the program while you still learn the basic skills required for a career in cybersecurity.
The University of Arizona is the state's flagship public research university, founded in 1885 by the Territory's legislature, and played a key role in shaping Arizona's development. Today, UA works to shape the future with its online technology programs. UA's network security degree program is recognized by the National Security Agency as a Center for Academic Excellence in Cybersecurity (CAE-CO). It is one of only 20 programs to have the recognition and it shows in the curriculum you study throughout the network security training course. You will have to meet the high standards of the university as you work on the online classes to obtain your degree.
Degree: BAS Cyber Operations
5. University of Maryland University College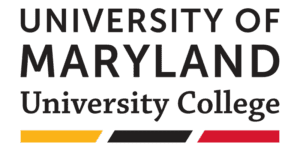 The University of Maryland University College online network security degree programs provide working adults with a variety of options to complete a bachelor's degree. Students can study Computer Networks and Cybersecurity, Cybersecurity Management and Policy, or Software Development and Security, all in a fully online format. Since the college has different courses with a focus on different aspects of network security, you have the flexibility to focus on an area that interests you and works toward your future.
The University of Maryland University College dates back to continuing education courses for adults that started in the 1920s, and broke away from the University of Maryland to become an independent institution in 1970. Adult education has always been central to UMUC, and today it is is one of the world's largest distance education institutions with more than 90,000 students. The variety of network security courses shows the commitment UMUC has to the needs of working students, and the future of network security.
Degree: 3 specializations
6. University of Illinois-Springfield

The University of Illinois Springfield online BS in Information Systems Security sets a strong foundation in computer sciences before moving into the specialized skills of cybersecurity and network security. The program teaches students to manage network security, identify threats and implement a secure system that will prevent complications when a company uses a network or online system. UIS's network security degree is recognized by the NSF Center for Systems Security and Information Assurance. The program is also a Cisco Regional Networking Academy, which means it works with students at the high school and college level.
The University of Illinois Springfield began in 1969 as an upper-division college offering only junior and senior-year courses for degree completion. With a spirit of innovation and experiment, UIS grew into a full 4-year college while maintaining its focus on the needs of working adults and transfer students. In that interest, UI Springfield has become a leading online educator, providing opportunity for Illinois' working adults and nontraditional students, and earning high rankings as a regional public university. Programs like its online network security training course show why UIS is a big part of Illinois' workforce.
Degree: BS Information Systems Security
7. Saint Leo University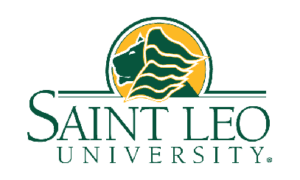 Network security courses from Saint Leo University's online BS in Cybersecurity prepare students for a career in cybersecurity. Saint Leo network security degree program recognizes that students will face challenges related to technology throughout the course of their career. It prepares you to identify risks associated with the company's network and systems before developing a strategy to address the risks. The program also prepares students to set up a realistic solution when problems develop that harm or risk the company's cybersecurity.
Saint Leo University is a Catholic college founded in 1889, but Saint Leo stands out because of their unique focus on distance education. Beginning in the 1970s, when SLU began offering distance courses to military personnel in the Vietnam War, Saint Leo has become a leader in distance education, extending to a highly developed online system. The online BS in Cybersecurity is just one instance in a long line of online excellence, and one of the best network security courses of study in the world.
Degree: BS in Cybersecurity
8. Wilmington University

Wilmington University's online BS in Computer and Network Security degree allows students to tailor their classes to fit specific goals for their careers. That helps a student learn a computer system and understand the potential risks associated with specific areas of network security. The program also offers the flexibility of traditional classes on campus and online courses that work around your personal schedule. The flexibility allows you to focus on accomplishing your educational goals before you move into a career in cybersecurity.
Wilmington University was founded in just 1968, but in only 50 years it has grown from a tiny college with fewer than 200 students to become the largest and most prestigious private research university in Delaware. While WU has earned recognition for its educational excellence, the university is becoming particularly known for its College of Online and Experiential Learning, which provides administration for nearly 100 online degrees and certificates. The online network security courses are just one example of Wilmington University's eye for the future of work and education.
Degree: BS Computer and Network Security
9. Utica College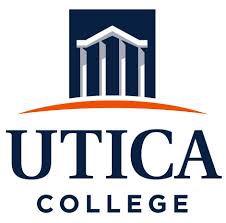 Protecting companies from a data breach is a growing industry, and Utica College's online BS in Cybersecurity is a network security degree designed to answer the growing interest in the field. As more companies move into digital services, they need professionals to help protect data and company assets. A key part of their security process is cybersecurity. The online program from Utica College stands out for the focus on cyber operations, digital forensics, and risk analysis. Students will know how to trace a breach back to the source and how to analyze the risks of a company or organization before a problem occurs.
Utica College started with extension courses from Syracuse University, becoming a full 4-year campus in 1946 and an independent institution in 1995. With that background, it should come as no surprise that Utica continues to put a priority on education for working adults. Utica's online degree offerings have been recognized for excellence, and the network security training course has been named a National Center of Academic Excellence in Cyber Defense Education (CAE-CD) by the NSA and Department of Homeland Security.
Degree: BS in Cybersecurity
10. Robert Morris University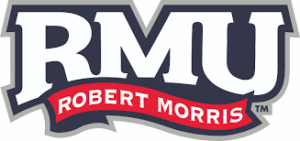 Robert Morris University's online BS in Cyber Forensics and Information Security prepares students for a career in network security. The network security degree program takes a forensic approach to cybersecurity and recognizes that it is important to know the basics of tracing a hacker after a data breach. By learning forensics related to cybersecurity, you will know the potential risks associated with criminal activities. The program recognizes the risks associated with working in a corporate or business setting and helps students understand the laws associated with network security. You will also have the skills to trace a breach or to identify a problem and prevent a breach through proper security measures.
Robert Morris University began in 1921 as a private school for accountants, and was later named (appropriately) for the Founding Father who played a large role in financing the American Revolution. Today, RMU is known for its excellence in business and technology, and has become a leader in online education. By allowing students to take their network security courses online or in a classroom setting, you also have the flexibility to focus on your education without wasting time waiting for a class to fit a busy schedule.
Degree: BS in Cyber Forensics and Information Security
What Will I Learn in a Network Security Degree Program?
A network security degree at the bachelor's level is generally a conventional 120-degree program, though some are as much as 150 to 160 credits, if students are earning a certificate along with their bachelor's. Most online BS in Network Security degree program are bachelor's degree completion, meaning that students are expected to come in with general education courses (usually at least 57-60 credits) and finish their degree with network security basics and advanced classes.
After all the general ed, the network security degree major classes range from network security basics like:
IT fundamentals
Linux and cloud operations
scripting and programming basics
Web designing
data entry informatics
network security software
To advanced, highly technical courses in designing network security software. For applicants wanting to take a leadership role in IT communications, suggested courses include such as organizational behavior and principles of management are great choices.
I Already Have a Degree – Can I Get a Certificate in Network Security?
Some IT companies do offer certificates to those without obtaining a bachelor's degree in a computer-related field. However, even after receiving an IT certificate, many certificates are subject to renew every three years with further network security courses. This is required in order to stay up to date with advances in technologies. If a prospective career seeker has already earned a bachelor's in computer science, then going for the network security certification should be the next step in advancing their career.
Depending on where you obtained your network security degree, certain computer-related programs may provide the opportunities to take the network security training course or some form of IT exam as part of their education, allowing the institution to add the cost as part of their tuition. That helps the student receive their certificates sooner, sometimes even before graduation.
The time it takes to complete a network security training course leading to a certificate is anywhere between eighteen months to two and a half years. Several specialized network security courses sponsored by IT companies, like Cisco and the International information systems security certificate consortium (ISC)2 , work alongside the colleges and universities in order to promote their programs.
Students may take a network security training course to see if they are really up for the work of a full network security degree. There are also free online security courses with certificates; do some investigation to see if these are truly reputable. Free online security courses with certificates may sound too good to be true – and they might be.
Network Security vs Cybersecurity: What's the Difference?
The best way to explain the difference between network security vs cybersecurity is by using the castle metaphor. To safeguard the king and his people from harm, walls and sometimes a moat creates added protection around the castle. It provides security from uninvited guests. In the world of technology, Network security would represent the fortifications made to maintain peace within the walls of the castle. The king (company) needs to know who to trust within its walls, so the focus is on protecting the internal components of the company by providing behavioral analysis and monitoring employees while at work. Changing passwords or preventing access to certain sites are also part of network security.
Cyber security, like the above, is all about protection as well. However, it is in ways that are around the castle, or threats that lurk outside the company walls. Similar to a moat or the defending knight waiting for predators trying to pass by the gate, its primary job is to protect the castle (or company) from being attacked. Some ways that cyber security works is by staying informed of hackers, identifying sources of attacks, and detecting security breaches.
Related Rankings: 
Back to Rankings
Home
Features
Resources
About Us
Contact Us