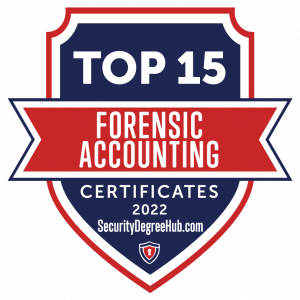 The best Forensic Accounting certificate programs can be found throughout the country and show expertise in fraud examination. Deciding to start a career in Forensic Accounting is one of the best choices for those who want to understand white-collar crimes or those who choose to do fraudulent financial acts against businesses and corporations, whether small or large. Having a strong knowledge of Mathematics, statistical analysis, and digital forensics is also helpful and can be beneficial in the forensic accounting field. Some of the best forensic accounting certificate programs can be found throughout our great Nation.
Below lists the top 15 Forensic Accounting Certificates. Each one provides a strong academic curriculum with exceptional faculty instructors. Many also offer low student-to-faculty ratios, top rankings and accreditations, and affordable tuition. Some schools may provide a vibrant campus life, while others offer a small hometown feel.
Featured Schools
Wherever you choose, there will always be the one that is your perfect fit. Read each program carefully, since some may offer different incentives as others. Such as multiple start dates, affordability, both online and on-campus options, and several campus options. As the best forensic accounting certificate programs in the nation, all you need to do now is choose the right one that will fit your academic adventure to success within the Forensic Accounting industry.
---
1. Michigan Tech

Michigan Tech offers a Forensic Accounting certificate for working professionals. The certificate program is available to on-campus students looking for an exciting career in Forensic accounting. There is also an option of an accelerated format. Additionally, this program is 9 credits and takes between one to three semesters to complete. Demand for the forensic accounting field is growing over the last decade. Careers in this field will grow to about 20 percent per year, over the next few years. Michigan Tech's Forensic Accounting program provides the means to pass the CFE (Certified Fraud Examiner) and CFF (Certified in Financial Forensics) examinations. Students can become qualified professionals while enhancing skills in a much-valued career.
Michigan Tech graduate certificates provide affordable tuition, and low student-to-faculty ratios, and also can be added as graduate credentials to a bachelor's degree. The program is AACSB Accredited. It is also one of the best forensic accounting certificate programs nationwide.
---
2. UC San Diego Extension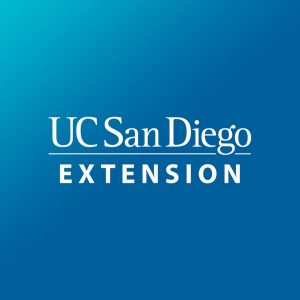 The online Fraud and Forensic Accounting Certificate through UC San Diego introduces students to the tools needed to identify and discover fraud in a business environment. Courses in the program include cash misappropriation, corruption, financial statement fraud, and cybercrime. The study of fraud heuristics is also added to the course curriculum. US San Diego is also one of the best forensic accounting certificate programs nationwide. The complete course is asynchronous and web-based. Synchronous attendance is NOT required.
Several start dates are available. Students must have Elementary Accounting 1 and Elementary Accounting 2 completed before enrolling in the program. UC San Diego offers over 100 certification programs in a variety of fields. Eligible high school students may also receive college credit, if applicable. UC San Diego is the place to learn, grow, and connect through community events. The school offers many public events, organizations, and community involvement.
---
3.
Rutgers University

Rutgers University offers a Forensic Accounting Certificate to all working professionals. The 4-course certificate program is offered fully online and provides students with investigative skills to help uncover fraud. Students will learn effective skills in business terminology and how to apply knowledge of forensics when called into the courtroom due to criminal activity in accounting. Courses may include Commercial Business Law, Financial Statement Analysis, and Accounting Information Systems. Security Analysis, Substantial Data Analytics, Computer Forensics, and Fraud Detection may also be reviewed in the course.
Many forensic accounting professionals will find employment in a wide variety of settings. These may also be public and private companies, law firms, and government agencies. The forensic accounting certificate at Rutgers requires applicants to take Advanced Auditing, along with Foundations in Forensic Accounting. Alternative courses may be available for consideration. Located in Camden, NJ, Rutgers is just a short drive to Philadelphia, Pennsylvania.
---
4. West Virginia University

West Virginia University's Forensic Accounting and Fraud Examination Graduate Certificate is an online program for anyone interested in the study of forensics. The certificate is a four-course curriculum, with the next program starting on May 16, 2022. The FAFE certificate can also help in future careers in financial fraud investigation. It will provide graduates with rigorous, hands-on training, instituted by professionals working in the field. The complete program is 12 credits with affordable tuition and a low student-to-faculty ratio.
This FAFE certificate is one of the best forensic accounting certificate programs in the Nation. This program will cover two in-class/online case examinations and two examination engagements. There is a capstone course as a moot court exercise. WVU also offers a master's in forensic and Fraud Examination. WVU provides accreditation with the Higher Learning Commission.
---
5. American University

The Forensic Accounting Graduate Certificate at American University offers a 12-credit course program for students interested in Forensic accounting. The program is available on campus and introduces students to how to prevent, detect, and investigate financial crimes affecting businesses and corporations. The Forensic Accounting certificate will also cover fraudulent financial reporting, fraud schemes, investigation techniques, financial statement analysis, valuation techniques, and expert testimony. The courses can go toward an MBA or MS program as electives.
American University provides a low student-to-faculty ratio, making it easier for students to have more interaction between their peers and instructors. The full program at American University provides flexible class scheduling, on-site resources, and affordable tuition. Evening classes are also an option for students who work full time. The University is also one of the best forensic accounting certificate programs available Nationwide.
---
6. Montclair State University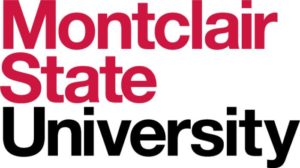 Montclair State University offers a Certificate in Forensic Accounting on campus. The certificate program will help increase students' knowledge of the accounting industry and meet all applicants' expectations of the course. It is also among the best forensic accounting certificate programs available throughout the United States. Students will be well-versed in the field of forensic accounting and receive exceptional credentials for a rewarding career. Coursework includes topics on fraud, embezzlement, money laundering, the concealment of debt, the concealment of assets, and also financial crimes. Classes may also cover investigating white-collar crimes.
Students can also earn their MBA degree with this Certificate in Forensic Accounting. Montclair State University is also among the few universities to have well-trained and experienced professors in teaching this certificate program. Montclair State University requires that students receive an undergraduate degree in accounting or finance, to be eligible for admission into the certificate course.
---
7. University of North Carolina Charlotte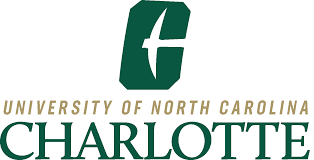 The University of North Carolina at Charlotte offers an Online Forensic Accounting Certificate for working professionals. Students will learn the fundamentals of accounting and auditing, with investigative skills to help in a variety of legal matters. The Forensic accounting program focuses on more detective work than accounting itself. The program provides knowledge of economic transaction analysis and reporting as well. To earn a certification of completion, Students must complete all three courses within two years from their first enrollment date. Most courses are one or two days in length. Some students finish the certificate in just a few months.
The University of North Carolina at Charlotte provides equality of educational opportunity and does not discriminate against applicants, students, or employees for any reason. Since the courses are not applicable to a degree, there is no need for an application, entrance exam, or waiting period to begin the forensic accounting certificate.
---
8. Seton Hill University

Seton Hill University's online Forensic & Fraud Examination program introduces Graduate students to the high demand of the forensic accounting field. There are four main courses in the certificate program. Each will provide support to students. They are Financial Transactions & Schemes, Forensic & Fraud Legalities, Forensic & Fraud Investigation, and Fraud Prevention & Deterrence.
Seton Hill University provides flexible scheduling of classes, allowing students to learn at their own pace. Courses are also available several times throughout the year, making it easier to finish the certificate within one year. Seton Hill also has an award-winning Career and Professional Development Center, designed to help graduates locate and prepare for new career opportunities in the forensic accounting field. With this certificate, students will be ready to earn the CFE, as well as the Certified Internal Auditor (CIA) credential.
---
9. Illinois State University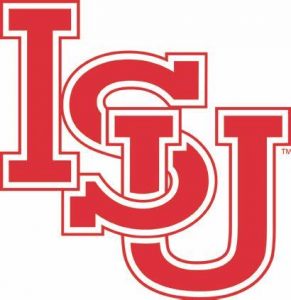 Illinois State University's Certificate in Forensic Accounting provides a short, three-course program, designed for working professionals. The certificate will introduce students to understanding the theory of accounting fraud, detect fraud, and prevent fraudulent activity in the business world. This certificate is best for those interested in careers in data science and analytics. With this certificate, students are eligible to take the CPA examination in the state of Illinois. However, candidates must first complete 150 semester hours and earn a baccalaureate degree or higher.
Located in Normal, IL, the college holds top rankings among other Northeast regional institutions and is AACSB accredited. The college also offers over 200+ degree options and provides a great education to over 20,000 students. Illinois State University is also military friendly and has a low student-to-faculty ratio. The University ranks at No. 62 out of all national universities, in contribution to the public good through social mobility, research, and public services.
---
10. Georgia Southern University
Georgia Southern University's certificate in Fraud Examination consists of four courses in the areas of forensic accounting principles. The courses will touch on fraud examination, fraud schemes, white-collar crime, and forensic interviewing and interrogation. This certificate is also perfect for entry-level professionals, preparing for a career in fraud investigation. Graduates may pursue careers in the federal, state, and local law enforcement officers' workplace. Common career choices may be FBI postal inspectors, CIA, IRS Criminal Investigation Division, internal auditors, loss prevention specialists, corporate security specialists, private investigators, and fraud control specialists.
As part of the certification, students must complete a forensic capstone. The class will help students demonstrate exceptional forensic skills in preparing for fieldwork. Both Military and Adult learners are welcome to enroll. The school also has low student-to-faculty ratios. GSU provides a diverse student body, a variety of course programs for both undergraduates and graduate students, and a wide range of career opportunities to choose from.
---
11. Purdue University Northwest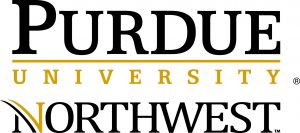 Purdue University Northwest offers a Forensic Accounting and Fraud Investigation Graduate Certificate, which is available on campus or online. Courses are designed to prepare students in understanding how and why occupational fraud is occurring, how to detect or prevent it, and how allegations of fraud should be investigated and resolved. The college also offers small classroom settings, hands-on learning, and skills that will take you far in the real world. This certificate starts in the Fall semester, with courses offered in 6- and 16-week modules. Students have the option to take evening courses. Courses include basic Fraud Investigation, Fraud Data Analysis, Criminology, and Legal Issues, and Advanced Fraud Investigation.
This certificate is also available on two campuses for students to attend. One has a metropolitan feel to it, while the other is more of a hometown location. Students can choose from 70 undergraduate and graduate degree programs while at Purdue. There are some admission requirements for the certification.
---
12. Siena College
Siena College offers an exciting Fraud and Digital Forensics Advanced Certificate program. This certificate program provides each student with all the applicable skills necessary to uncover criminals, solve crimes and bring them to justice. This advanced program will also keep anyone competitive in their current role, you can build up your skills, or increase your current skills. Advance your current role or start a completely different profession. With this program, you will have the valuable skills employers want and need in today's workforce.
In the fast-growing world of online business, banking, and stock-market transactions, someone is always looking to make their fortune off somebody else's hard work. Therefore, this is what makes digital forensics one of the fastest-growing markets. The Fraud and Digital Forensics Advanced Certificate program allows anyone who has a bachelor's degree in accounting or a CPA license. Students who complete all four courses successfully will earn this certificate from Siena College which is an AACSB accredited School of Business.
---
13. Kennesaw State University

Kennesaw State University's Anti-Fraud and Forensic Interview Specialist Certificate provides a Hybrid format curriculum, designed for working professionals in the forensic accounting field. The topics discussed in the program include fraud and economic crime investigation, forensic interview and interrogation, and consist of a total of 5 modules. The program completes in about one year. Kennesaw State is in partnership with the International Association of Interviewers (IAI) and the Georgia Office of Inspector General (GAOIG) for its forensic accounting degree programs.
As part of the program, students can take the forensic Interview and Interrogation Exam Prep Course, making them eligible and qualified to sit for the Associate Certified Forensic Interviewer (ACFI) exam. The Anti-Fraud and Forensic Interview Specialist Certificate is open to in-state and out-of-state students. Kennesaw State University also offers a variety of degree programs for both undergraduates and graduate students. There are plenty of community involvement programs to sign up for, including personal enrichment courses.
---
14. Coastal Carolina University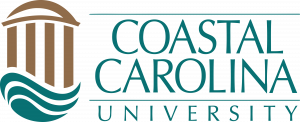 The Fraud Examination Certificate Program at Coastal Carolina University is a 12-credit program. The certificate is perfect for accounting professionals, law enforcement, and lawyers who want to develop expertise in fraud examination. This course will explore the underworld of white-collar crimes and also provides students with the tools and knowledge of fraud detection, analysis, and prevention methods. To stop criminals in their tracks. This course's requirements address how to set up internal controls to detect and deter crimes from happening.
Encouraging auditors to be more aggressive in their search for fraud. Every day people need this protection. Criminals never sleep, and people just do not understand how vulnerable their information really is. From weak passwords to reckless online shopping, to email hacks. Even traveling tourists can fall prey to skimmers at restaurants and gas stations. Not only can they take steps to prevent crimes from happening to them. Students who complete this program can prevent it from happening to others or even themselves.
---
15. North Seattle College

The Accounting Fraud Short-Term Certificate at North Seattle College is a three-class course that provides students with skills in fraud detection. It is great for those students training for accounting careers. This program is also good for professionals in accounting, as well as law enforcement and also other industries where the threat is high on financial crimes.
Students will receive overviews in economic crime, financial fraud, and financial abuse, how to detect them, and how to prevent them. Included topics in this course will be Ponzi schemes, insurance fraud, money laundering, bribery, and also securities fraud. Each of these three courses is five credits. Additionally, students have the option to take the course over the summer. North Seattle College's Accounting Fraud Short-Term Certificate is among the top-ranked programs in the western region of the US and also offers some of the best forensic accounting certificate programs Nationwide.
---
Why Should I Get a Forensic Accounting Certificate?
In the world today, getting a position in forensics can offer many career opportunities. For students who have just graduated from high school and also working professionals already established in their careers, forensic accounting is a great path. Combining forensics with accounting can make your career choices even go further.
There are many reasons why someone should get a forensic accounting certificate. One reason is to gain knowledge. This includes having a deeper understanding of the nuances of accounting errors compared to accounting fraud. And, gaining more skills in the chosen field will always be a boon to your career. Another reason is for gaining an education. With education, knowledge, and skill you gain the benefits of a higher salary, prestige, and also value to the company you work for.
Even without recognition, the benefits of a forensic accounting certificate will boost your self-esteem. Graduates of the certificate can also get a more beneficial position in forensic accounting. Maybe even with another firm, that provides more career incentives or opportunities for professional and personal growth. Most professionals who specialize in forensic accounting have a CFF certification. To become one, the candidate must pass an exam, issued by the American Institute of Certified Public Accountants (AICPA).
Are Forensic Accounting and Fraud Examination the Same Thing?
Not exactly. However, both forensic accountants and fraud examiners work on financial information that they receive from clients such as business owners and corporate organizations. And both are in the business of inspecting and analyzing financial transactions. But, they each have a separate role and job to do.
There are times when they do work together on projects or legal cases. For example, fraud examiners may coordinate with fraud accountants in fraud detection and prevention activities. Plus, they both may work in the accounting fields at a specialization level. Lastly, they both may also require additional training and professional certifications.
What Does a Fraud Examiner Do?
For the Fraud Examiner, their goal is to obtain evidence, take statements, produce reports, and testify to findings in regard to fraud allegations. Other possible duties of a fraud examiner are arresting individuals with fraud, analyzing financial data to detect irregularities, and interviewing witnesses or suspects of fraudulent activity. In almost every case, the fraud examiner must earn a Certified Fraud Examiner (CFE) professional credential to do their job.
For a Fraud Accounting position, they examine the finance and financial practices of a client's organization or company in relation to an ongoing investigation of fraud or litigation processes. Fraud Accountants may also determine the activity of falsifying financial reports or records or misappropriation of assets. On the contrary, forensic accountants cannot attest to the validity or material accuracy of the financial statements.
What Degree Do You Need to Become a Forensic Accountant?
The Fraud Accounting job also requires individuals to obtain a bachelor's degree in accounting in order to do their job well. Since many fraud accountants work on criminal cases that deal with white-collar crimes, they are frequently required to coordinate their efforts with lawyers, law enforcement, and government agencies. Other areas of interest that fraud accountants work on are cases of identity theft, money laundering, embezzlement, and also counterfeit insurance claims.
---
Related: