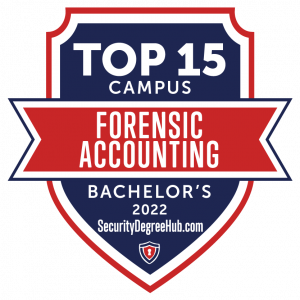 The best Forensic Accounting campus bachelor's degrees have many opportunities for students interested in forensic accounting. Have you ever wanted to be a high-tech detective? Investigating white-collar crimes like fraud and embezzlement? Then forensic accounting is the right BS degree for you. In recent years, these crimes have risen, creating more opportunities for students interested in forensic accounting. Now, with the demand for forensic accountants rising, this is the time to get your bachelor's degree!
Many programs of this sort are available online. However, if you are looking for a more one-on-one interaction with top experts then choosing from these campus programs is the way to go. Also, many offer more incentives and benefits than if you chose an online program. For example, community involvement with your peers. Schools have clubs or organizations to join if you choose to take the course on campus. Also, it may be easier to do projects or assignments with classmates than if the student took this program online.
Below are the top 15 Campus Bachelors in Forensic Accounting degrees for students wanting to learn in the traditional classroom setting. Each one provides the tools needed to become a successful Forensic Accountant.
---
---
1. John Jay College of Criminal Justice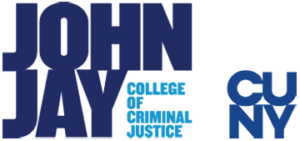 The BS in Fraud Examination and Financial Forensics at John Jay College of Criminal Justice is a campus program. The program will provide students with the knowledge of accounting principles and techniques, along with the intellectual tools needed to prepare for a career in Forensic Accounting. Undergraduates will also learn how to evaluate symptoms of fraud and conduct fraud risk assessments, as well as develop an investigative methodology using fraud theory and inductive and deductive reasoning.
This BS in Fraud Examination and Financial Forensics is a total of 120 credits, with 60 credits of required courses and 21 credits of electives to choose from. Founded in 1964, John Jay College of Criminal Justice is an international leader in educating for justice. The College is also a liberal arts institution, preparing students to become ethical leaders and serve the public interest of its citizens.
Interested? Visit the Program Site!
---
2. Embry-Riddle Aeronautical University

Embry-Riddle Aeronautical University's BS in Forensic Accounting and Fraud Examination program is available at the ERAU-Prescott campus, offered to undergraduate students. The college is looking for inquisitive problem solvers, interested in a career in accounting with a specialization in forensics. The curriculum will focus on four sections of forensic accounting. They are financial transactions and fraud schemes, law processes and investigation, and fraud prevention and deterrence. ERAU's FAFE program also puts an emphasis on accounting, with courses in business, computer, law, and security.
The ERAU-Prescott campus offers this degree program to prepare students in identifying and preventing fraud in public, private, and government sectors. This degree is part of the School of Business and ranks #2 for top bachelor's degrees in Forensic Accounting by Accounting Degree Review. ERAU-Prescott is also one of the only few schools nationwide that offers this degree at the Bachelor's level, on campus.
Interested? Visit the Program Site!
---
3. University of Alabama at Birmingham

The University of Alabama at Birmingham offers a Forensic Accounting degree for both online and campus undergraduates. This degree is among the best forensic accounting degree programs in the nation and prepares students for the financial training needed to become leaders in the corporate business world. The Forensic Accounting program also offers an accelerated master's program, so graduates can complete graduate-level courses while still being an undergrad. Doing so, allows the student to keep track of their success while earning their CPA.
This BS degree also provides career opportunities at companies such as a public accounting firms, governmental agencies, or not-for-profit organizations. This degree does not offer additional concentrations; however, UAB's Forensic Accounting degree is nationally accredited. There are some internship opportunities available. The forensic accounting BS degree's format is available online and self-paced. The school also offers a state-of-the-art facility to all campus students.
Interested? Visit the Program Site!
---
4. Pittsburg State University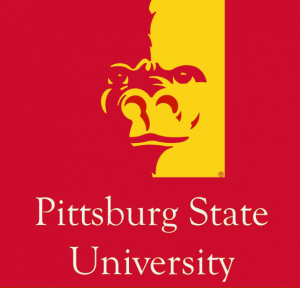 Pittsburg State University's Bachelor of Integrated Studies in Fraud Examination is a comprehensive program, provided on campus. This integrated degree program prepares students for career opportunities in the forensic accounting field. This degree is a 60-62 hour interdisciplinary major, totaling 27 hours of core courses. Students have the option of five concentrations. These include Computer Forensics, Advanced Accounting, Law Enforcement, Business Finance, Forensic Psychology, and Mapping and Geographic Information Systems.
The Bachelor of Integrated Studies in Fraud Examination is available through the Kelce Undergraduate School of Business and History, Philosophy, and Social Sciences. Students participating in this degree are eligible for employment at the IRS as IRS special agents. In addition, they are also qualified to serve in public agencies and also the private sector. Pittsburg State University offers flat-rate tuition. This means whether a student is taking 10 hours or 20, the rate does not change.
Interested? Visit the Program Site!
---
5. Siena College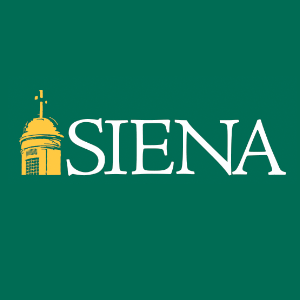 The B.S. in Accounting Program at Siena College combines accounting principles with business electives. This allows students to meet career objectives that tailor their course of action in the program. Courses in the program will cover topics such as Financial Accounting, Taxation, Managerial Accounting, Intermediate Accounting, Accounting Information Systems, and Auditing. Commercial Transactions as a business elective is also available to undergraduates. The BS in Accounting major is 30 credits and can be completed in less than two years.
There is also a Fraud Certificate available to graduate students looking to get a CPA license. The certificate focuses on digital forensics, including identity theft, insider trading, information security breaches, cyber-attacks, financial fraud, and terrorism. The BS in Accounting program is offered on campus to students and working professionals. Siena College also offers a variety of degree options, internships, and scholarships for each student's needs. The college is among the best affordable programs in the nation; however, it does provide financial aid assistance to those in need.
Interested? Visit the Program Site!
---
6.
Misericordia University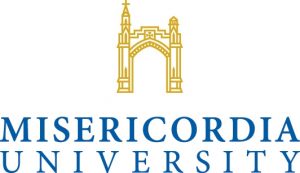 Misericordia University offers a BS in Accounting program, designed for working professionals to advance in their field. The courses will provide students with communication, critical thinking, and analytical skills, and become technically proficient for the professional accountant position. Students will use microcomputers and standard business software as part of their curriculum for the program and class assignments. Students should have business writing and presentation skills. Accounting is known as the language of business, and it helps working professionals and business owners to communicate more efficiently and effectively in the workplace.
Earning this degree in accounting will not only improve a student's knowledge of accounting, but it will also be a vital part of how they manage and run their future businesses and how to be more successful. This accounting degree at Misericordia University is a liberal arts program that will provide the necessary skills to have a successful and satisfying career.
Interested? Visit the Program Site!
---
7. Southwest Minnesota State University
Southwest Minnesota State University offers a BS in Accounting in Forensic Accounting & Fraud Investigation. This is a minor degree, available on campus. To complete this degree, students need to have a high level of technical knowledge and a skillset of critical thinking and decision making. As a graduate of the program, students will also be academically ready to take the Certified Public Accountant (CPA) examination, the Certified Management Accountant (CMA) examination, and the Certified Internal Auditor (CIA) examination.
The complete program only takes about 2 academic years and is 120 credits. Students do need to have a 2.25 GPA or higher while earning their first 64 credits of the degree and to graduate with the BS degree. SMSU does accept a total of 40 transfer credits from an accredited institution. This degree is also suitable for students interested in clerical or paraprofessional work in the accounting field.
Interested? Visit the Program Site!
---
8. Waynesburg University
The Bachelor of Business Administration in Forensic Accounting at Waynesburg University offers an on-campus program, designed for working professionals interested in accounting principles. The classes in the program will help engage the students in how to identify and investigate fraudulent financial activities, provide expert advice during mock trial procedures, and develop evidence that can be useful for trials. Students will not only learn the core business and accounting knowledge, but they will also learn the importance of criminal justice training in law, white-collar crime, and criminal procedures. The program also provides hands-on resources, such as advanced computer labs and the college's Trading Room. This integrated 160-credit degree allows students to obtain both a Bachelor of Science in Business Administration and a Master of Business Administration in only five years. Located in Lenexa, Kansas, Waynesburg University's business programs hold accreditation with the International Accreditation Council for Business Education (IACBE)
Interested? Visit the Program Site!
---
9. Desales University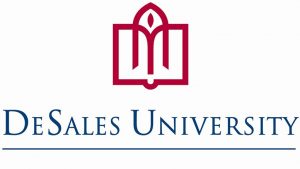 Desales University's BS in Accounting with Forensic Accounting is offered on campus to undergraduates and working professionals of all ages. This is a degree for those who are detail-oriented and great with numbers. In the forensic accounting track, students will also learn to identify and detect fraudulent financial reporting, misappropriation of assets, and support fraud legal cases as litigation support. The BS in Accounting is an ACBSP-accredited program. Other options include a general accounting degree and a Data Analytics track. Both degrees are well accepted and in high demand. The BS in accounting degree is also available as a dual credit option with the master's degree in accounting. Doing so will help students to get a jump start on an MBA by taking the BS to MBA program option. The BS to MBA option is just 4.5 – 5 years to complete and is DeSales University's top-ranked MBA program.
Interested? Visit the Program Site!
---
10. Carlow University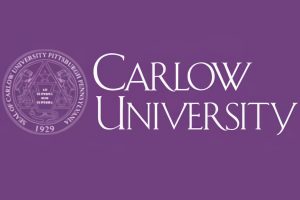 Carlow University offers a BS in Forensic Accounting to undergraduates and professionals, wanting to enhance their skills in accounting, auditing, and investigation. This undergraduate degree is mostly on campus, yet some courses may be available online. Whether you are an adult learner or a new student who just graduated from high school, this degree program will change the way you look at numbers for the rest of your life. The program teaches students how to detect, prevent and resolve fraud, and introduces students to the ever-increasing field of white-collar crime. Students in the program can finish it in less than 3 Years. Courses are available in the fall, spring, and summer terms, with summer courses offered online. This BS in Forensic Accounting will also prepare students for the CPA and Certified Fraud Examiners exams. Internship opportunities are available. The complete program is also IACBE accredited.
Interested? Visit the Program Site!
---
11. Texas Wesleyan University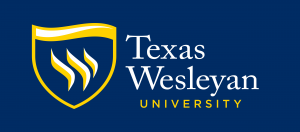 The BS in Forensic and Fraud Accounting degree at Texas Wesleyan University prepares students with an understanding of forensic accounting in the areas of white-collar and organized crime. Students will develop both technical and creative skills while taking this course. The BS Forensic Accounting program is available on campus; however, some courses may be available online as well. As a graduate of the program, you will receive the real-life experience and training needed to become successful in the forensic accounting field. Courses may include foundations in accounting, legal concepts, taxation, auditing, crime investigation, and fraud examination. The complete program is 120 credits; however, transfer credits are acceptable in some cases.
Texas Wesleyan University also offers an online MBA with a concentration in either business administration, supply chain management, healthcare administration, or data analytics; to add to the BS in Forensic and Fraud Accounting degree. The program is among the best forensic accounting degree nationwide.
Interested? Visit the Program Site!
---
12. University of Northwestern Ohio

The University of Northwestern Ohio offers a BS in Forensic Accounting program, designed for working professionals in the accounting field who want to advance their technical skills within the forensic accounting industry. The course program is mostly available on campus, yet some coursework may be offered online. This UNOH accounting program will also help students develop strong managerial skills, required in today's workplace. Instructors at UNOH are highly trained experts in the accounting field and bring real-life experiences to the classroom. Many are well-established certified public accountants. There is also a CPA track available to those who want to explore that option. The BS in Forensic Accounting is a 4-year program, offering courses focused on fraudulent activity, which includes prevention and detection of illegal financial activity. This program is also one of the top schools accredited by the Council for Higher Education Accreditation (CHEA).
Interested? Visit the Program Site!
---
13. Davenport University

Davenport University's BBA in Accounting offers a specialization in Fraud Investigation. The program gives students the skills and experience to conduct financial investigations of fraud while equipping them with accounting principles, auditing practices, and knowledge of information systems as it relates to fraud prevention. The program also offers introductory courses in fraud investigation, in relation to forensics. Other areas include computer auditing, security foundations, criminal law, and investigative tech and procedure. Davenport's forensic accounting program offers innovative courses online, as well as on the W. A. Lettinga Campus in Grand Rapids. Each course is a 7-week session, helping students to earn their degree faster. Davenport provides over 150 years of experience in preparing students for successful careers. This private, not-for-profit university is also among the best forensic accounting degree programs available nationwide. Graduates of the BBA in Accounting are eligible to take the Certified Fraud Examiner (CFE) certification.
Interested? Visit the Program Site!
---
14. Lackawanna College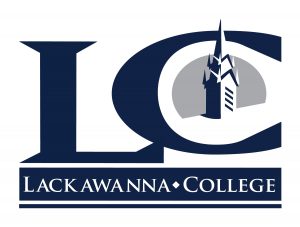 Lackawanna College offers a BS in Accounting with a concentration in forensic accounting to students online and in the traditional classroom setting. This program will cover how to demonstrate mastery of accounting principles, practices, and procedures. Students will also learn to define fundamental business principles in relation to business ethics, fraud prevention, law, management, economics, and computer technology.
Lackawanna's BS program in accounting will prepare students for an exciting accounting career, focused on critical thinking, hands-on applications, and internship opportunities. Courses of interest may include Business Finance, International Accounting, Auditing, and Government Accounting. Students will also be eligible to take a Financial Statement Examination as part of their 4-year bachelor's degree. Lackawanna College is among the best forensic accounting degree programs in the nation and holds top college rankings from sites, such as the US News and World Report.
Interested? Visit the Program Site!
---
15. Thiel College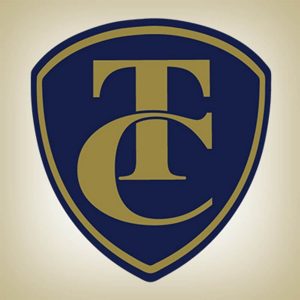 The BA in Forensic Accounting degree at Thiel College is a campus program. The program offers students a comprehensive degree, focused on the basic foundations of accounting and skills in auditing and investigating; as well as learning how to become a financial detective. As an undergraduate in the forensic accounting major, students will learn accounting principles, how to prepare financial statements, and analyze and examine statements for potential fraud. A basic understanding of the Internal Revenue Code and the impact of taxes on business are also discussed in the program. Those who are junior or senior may have the opportunity to receive scholarships and internships before graduating. These scholarships can offer academic success, community service or involvement, and exemplary leadership skills in the field. Check the website for a list of scholarship opportunities. Thiel College also offers an accounting club for those interested.
Thiel College also connects with government agencies to help employ new graduates of the forensic accounting program, such as the FBI, The USDA, and Deloitte Advisory's Forensics and Investigation practice.
Interested? Visit the Program Site!
---
What is Forensic Accounting?
Forensic accounting is one of the most popular careers available in the nation today. Many students are choosing the field because of the benefits it offers. Many people who are working as forensic accountants work from the comfort of their homes. So, it cuts down on a possible long commute into the city. Basically, a forensic accountant uses accounting skills in order to investigate fraudulent activity, such as embezzlement.
What is the Difference Between an Accountant and a Forensic Accountant?
Many Forensic accountants are also certified public accountants (CPAs) and work in the public and private sectors. They also may analyze financial information for use in a courtroom or during legal proceedings between clients. They do this by explaining the nature of a financial crime to the courts. Forensic accountants also trace funds, search for asset identification, recover lost assets, and prepare reviews.
Most forensic accountants receive or earn a BS or BA in Forensic Accounting from an accredited university or college. The above list provides some of the best forensic accounting degree programs to check out. So, now let's talk about what a forensic accountant does on a daily basis.
What Does a Forensic Accountant Do?
As a forensic accountant, you will be part of an investigative team of experts, acquiring, organizing, analyzing, and reporting financial data for clients. Clients may vary; they may be an individual, business owners, or government agencies. There is always someone that will need the help of a forensic accountant. Sometimes a forensic accountant works for the FBI. They may need to create and communicate the financial aspects of a growing company, looking at the full picture, both internally and externally. They may also identify suspicious transactions or acts of fraud or uncover leads to the investigative team that is necessary for achieving a successful outcome for their cause.
In some cases, forensic accountants may need to determine the who, what, when, where, why, how and how much on all the financial aspects of a specific financial case. They may also work closely with law enforcement and lawyers while providing a strong accurate testimony of all findings. Testifying in court is just one task of a forensic accountant. They may also need to prepare visual aids to help support evidence for a trial.
What Types of Fraud Do Forensic Accountants Investigate?
Here are the most common types of fraud that are examined by expert forensic accountants:
Securities Fraud
Money Laundering
Ponzi Schemes
White-Collar Crime
Forensic accountants can also be useful for criminal investigation cases. In this case, it is used to discover whether a crime occurred, or the likelihood of criminal intent. Sometimes the cases are very complex and high-profile at times. For example, a recent case in the news is the case of Bernie Madoff's Ponzi scheme. He was an American financier, that defraud thousands of investors out of tens of billions of dollars for at least 17 years. Forensic accountants are the ones that were called in to investigate the scheme and made it public. He ended up with a sentence of 150 years for money laundering, and securities fraud, including other felonies.
How Long Does it Take to Become a Forensic Accountant?
Some degree programs accept transfer credits, while others offer accelerated formats. In addition, many are nationally or regionally accredited and may offer scholarships as well. The average program is 120 credits unless otherwise stated on the site. In some cases, the degree may be combined with a master's program of the same name. The average BS or BA in Forensic Accounting can be completed in as little as two to three years.
---
Related: