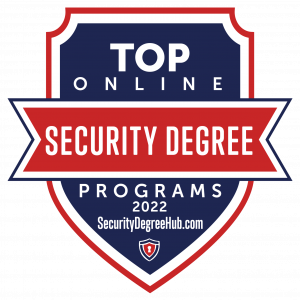 The top online security degree programs provide a flexible path for working individuals to complete a degree and advance their careers. After the harrowing events of 9/11, national security has been pushed to the forefront for public and private sector organizations. Malicious cyber-attacks have surged 36 percent since 2014 to cost over $300 billion each year. From 2006 to 2013, terrorist attacks have claimed more than 130,000 lives worldwide. Throughout the last decade, an average of 384 major natural disasters have occurred globally each year. Communities are counting on highly skilled security personnel to design and implement policies that protect them more than ever.
Looming threats from ISIS to Russian hackers have made the security field ripe with opportunities. Whether you specialize in homeland security, cyber security, aviation security, or another related field, an online security degree can get you there, and the job outlook is bright. The projected 10-year job growth for IT security is 37 percent! Many of the best security schools offer online education to make entering this in-demand field easier.
Featured Schools
---
---
Ranking the Top Online Security Degree Programs
Forming our top 10 schools for security degree programs began by narrowing down United States universities recognized by the National Security Agency (NSA). We looked for Centers of Academic Excellence offering security-related training fully online. Online colleges had to offer at least two online security programs for students' specialization. Every prospective school was double-checked for regional accreditation to ensure credit transfer and financial aid.
Preference was given to online universities boasting high publication rankings, such as the U.S. News and World Report or Princeton Review. Online programs had to offer the same value as on-campus counterparts with experienced faculty and leading-edge curricula. Other factors considered were flexibility, average tuition, hands-on learning, student support, technology innovation, retention, job placement, and student-faculty ratio.
---
1. Northeastern University

Endowed for $729 million, Northeastern University is an immense private, non-sectarian doctoral research institution. Well-known for its co-operative education program, Northeastern educates approximately 17,900 undergraduates and 6,900 post-graduates annually. Based on a main 73-acre urban campus in Boston's Fenway-Kenmore neighborhood, NEU operates satellites from Charlotte to Seattle and online.
Northeastern's College of Professional Studies features several online learning options for newbie security specialists. At the undergraduate level, students could pursue the Bachelor of Science in Information Technology with an Infrastructure and Security Specialization online. This 120-credit program develops students' strengths for implementing IT systems that secure critical data. Full-time learners can complete their bachelor's in four years, but part-time students can take up to seven. Coursework will delve into human-computer interaction, web applications, programming, systems analysis, network security, risk management, and database administration. As an NSA Center for Academic Excellence, Northeastern offers advancement with the 32-credit Online Master of Science in Information Assurance and Cyber Security.
Outside cyberspace, online graduates attending NEU could earn a Master of Arts in Homeland Security. This 45-credit program grants three concentrations: Port Security, Organization and Infrastructure Continuity, or Emergency Management and Geographic Information Technologies. Online cohorts devote the two-year program to developing the risk management and intelligence gathering skills for operational expertise. Another online choice is the Master of Science in Security and Resilience Studies. This NASPAA-approved, 30-credit program produces public and private sector leaders with the ability to navigate 21st century security stresses. M.S. concentrations include Cyberspace Policy, Counterterrorism, Resilient Cities, or Administration and Management. Both master's programs offer collaboration with Northeastern's George J. Kostas Institute for Homeland Security.
---
2. George Washington University
Established as Columbian College under a congressional charter in 1821, George Washington University is a private, non-profit research-intensive institution divided into 10 colleges. With prestigious alumni like Jacqueline Kennedy and Colin Powell, GWU currently serves a student population above 21,400. GWU is headquartered on a gated, 43-acre urban campus in Washington DC's Foggy Bottom neighborhood with extensions in Mount Vernon, Ashburn, and online. The U.S. News ranked George Washington the 57th best national university with the 27th best online bachelor's degrees. Granted an "A-" financial grade, GWU is America's 47th top research university according to Forbes. The Princeton Review also lauded the MSCHE-accredited university among the "Colleges That Create Futures."
Boasting a high retention rate at 92 percent, George Washington University houses two great online security degrees in its College of Professional Studies. First, there's a Bachelor of Professional Studies (BPS) in Police and Security Studies. Taught by law enforcement practitioners, this 120-credit program can be completed fully online or in Arlington. Students learn the fundamental policing strategies for keeping communities safe from danger. Practical coursework integrates three main areas: Forensic Science, Intelligence and Criminal Analysis, and Leadership and Management. Great emphasis is placed on security in metropolitan areas like DC. Bachelor's students transferring general education courses could graduate in two years full-time. There's also an Online B.S. in Health Intervention and Disaster Response.
At the graduate level, GWU offers a similar Master of Professional Studies (MPS) in Security and Safety Leadership program 100 percent online. Starting every Spring, Summer, and Fall, this degree equips working security professionals with the advanced management skills to coordinate community safety policies. The four-semester program offers two concentrations for Cybersecurity Strategy and Information Management or Homeland Security. The former capitalizes on the university's designation as an NSA Center for Academic Excellence. Earning the 36-credit MPS will include strategic leadership seminars and a capstone research project. For greater depth in cyber practices, graduates could also earn the 30-credit Master of Engineering in Cybersecurity Policy and Compliance online.
---
3. Drexel University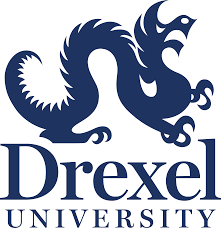 Named for the wealthy banker Anthony Joseph Drexel in 1891, Drexel University is a private, non-profit research institution integrating co-operative education into 70+ programs. Along the Schuylkill River, Drexel stands atop a 77-acre main campus in Philadelphia's University City and Powelton Village districts. Catering to over 7,000 online learners, Drexel has total student enrollment surpassing 16,800. According to the U.S. News, Drexel is the 99th best university and eighth most innovative school with the eighth-best online graduate IT programs nationally. In 2008, Drexel University won the USDLA's prized Best Practices Award for Distance Learning Programming. The Brookings Institution also ranked Drexel among the top 13 percent for mid-career salary potential.
Also ranked fourth in the United States by Security Magazine, the College of Computing & Informatics offers an excellent online B.S. in Computing and Security Technology degree. Consisting of 185 quarter credits, the four-year degree educates undergraduates for assuming high-demand IT roles for cyber security. Students select from two concentrations: Computing Security or Computing Technology. In the former, online learners gain practical hands-on education with designing tamper-proof defenses that block cyber crime. A maximum of 113 quarter credits can be transferred by college transfers. Additional credit is available for IT certifications like CCNA. Aspiring homeland security specialists could also pursue the B.S. in Criminology and Justice Studies program online.
Advanced training is available through Drexel University Online with the M.S. in National Security Management program. The 45-credit curriculum deepens graduates' knowledge on the policies, laws, and technologies keeping our homeland safe. Students can specialize with certificates in Continuity Management, Cybersecurity Law and Policy, Homeland Security, or Intelligence. The master's program includes all major aspects of national security in the 21st century to combat criminal and terrorist intent. Admission requires a bachelor's degree from a regionally accredited college and a minimum 3.0 GPA. Individuals fulfilling that requirement could also earn Drexel's Online M.S. in Cybersecurity. The NSA Center for Academic Excellence sharpens skills for confronting emerging digital threats in this 45-credit degree.
---
4. Arizona State University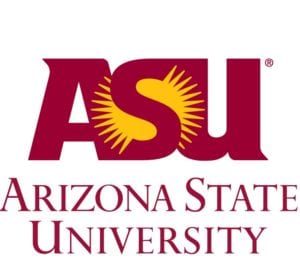 Based on the "New American University" model, Arizona State University is a public, state-chartered metropolitan RU/VH research institution endowed for $643 million. Conferring over 250 majors, ASU serves a diverse student body of over 82,000 strong. Although ASU's main 631-acre urban campus is in Tempe, the Online Division is headquartered on the SkySong campus in sunny Scottsdale. The U.S. News ranked ASU as America's 129th best university and most innovative college with the second-best online graduate criminal justice degrees. Named the largest producer of Fulbright Scholars, Arizona State earned Carnegie's 2013 Academic Leadership Award. Kiplinger's Personal Finance also lauded ASU among the "Baccalaureate Bargains" with the 83rd best value.
Arizona State University awards 100+ online programs at affordably low tuition regardless of state residence, including through the College of Public Service and Community Solutions. The Online B.S. in Public Service and Public Policy offers a concentration in Emergency Management and Homeland Security. This 120-credit program produces trained specialists to alleviate and prevent complex disaster situations. Students develop in-demand leadership skills for defending communities primarily in the public sector. Online coursework is available 24/7 asynchronously for studying crime control, policymaking, public service ethics, disaster mitigation, terrorism, and police accountability. Those more interested in cyber-terrorism could obtain ASU's Online B.S. in Information technology with a concentration in Security and Administration.
Renewed for NSA Center of Excellence designation through 2021, Arizona State offers two master's security options online. Firstly, the Master of Public Safety Leadership and Administration (MPSLA) equips police officers, border patrol, fire, and homeland security professionals for career progression into management. Focused on the public sector, this 33-credit curriculum admits online cohorts biannually. Seminar electives range from terrorism and homeland security to paramedicine and corrections for specialization. All MPSLA students complete an applied culminating project. For a stronger hazards-oriented approach, there's a non-thesis Master of Arts in Emergency Management and Homeland Security online. Requiring 30 credits, this degree produces disaster managers with cutting-edge criminal justice expertise.
---
5. Florida Institute of Technology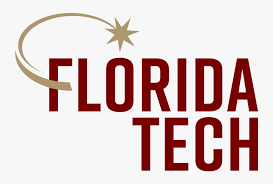 Regionally accredited by the SACS since 1964, Florida Institute of Technology is a private, doctoral-granting institution with "high research activity" reaping $14.3 million in funding. First called the Brevard Engineering College, Florida Tech has grown to accommodate more than 3,600 undergraduates and 2,700 post-graduates in diverse fields. Florida Tech is located on a 130-acre urban campus in Melbourne just 75 miles from Orlando. For 2016, Florida Tech has ranked the 161st best national university with the 92nd top online bachelors and 11th best online graduate IT programs by the USNWR. Forbes recognized Florida Institute of Technology within America's 50 most entrepreneurial colleges. PayScale also crowned FIT the 27th best private college for ROI.
Florida Institute of Technology offers online, eight-week sessions through the Canvas system in partnership with the University Alliance. Interested undergraduates may earn the Bachelor of Arts in Criminal Justice with a Homeland Security concentration online. This 121-credit program is offered for veterans, public safety officers, and incoming freshmen with little criminal justice experience. Students gain the fundamental knowledge for identifying security risks and attack threats for protecting community welfare. Asynchronous online courses explore policing, terrorism, violence, border security, infrastructure protection, intelligence analysis, and criminal law. For a global perspective, FIT students can choose from study abroad trips from Belgium to China. Florida Tech has achieved an average freshman retention rate of 78 percent.
Well-known for its Harris Institute for Assured Information, Florida Tech serves bachelor's degree holders with an Online Master of Science in Information Assurance and Cybersecurity. Students engage in interdisciplinary curriculum striving to develop technical skills for forming high-level company security policies. Interactive online learning trains cyber experts through this NSA Center of Academic Excellence. Discussion boards, live chats, and group projects provide engagement with a 9:1 student-faculty ratio. The 33-credit program spans topics from cryptography to application security and biometric authentication. Graduates must conclude with a master's thesis or applied capstone project. Online learners may also consider FIT's FAA-approved Online Master of Science in Aviation Safety.
---
6. Embry-Riddle Aeronautical University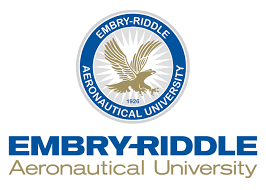 Initially partnered with the University of Miami in 1939, the Embry-Riddle Aeronautical University is a regionally accredited private, non-profit institution nicknamed "Harvard of the Sky." As the world's largest aviation school, ERAU enrolls approximately 30,600 students both on-site and online. From its 185-acre urban headquarters in Florida's Daytona Beach, Embry-Riddle operates extension centers on 90+ military bases and online. For six straight years, ERAU has been deemed a "Military Friendly" school by Victory Media. The U.S. News ranked Embry-Riddle Aeronautical University as the South's fourth most innovative college with America's #1 best online bachelor's degree. Forbes magazine stamped ERAU with a "B" financial grad for the 381st most grateful grads nationwide.
The School of Security, Intelligence, and Safety house five excellent online security programs through ERAU Worldwide, two of which are for undergraduates. Online students could pursue a B.S. in Aviation Security to learn fundamental skills for protecting aircraft and airports from threats. The engaging curriculum builds real-world experience by designing security policies that keep flying passengers safe from terrorism. Graduates with this 120-credit degree are prepared for the AAAE Airport Security Coordinator exam. Another option is the Online B.S. in Homeland Security program. Available 100 percent online, this outcome-based program trains students to conduct intelligence analysis and track global threats to the United States. The 123-credit curriculum develops marketable skills for the FBI, CIA, DHS, and more.
Graduate students attending ERAU Worldwide could help organizations implement high-tech solutions that seal vulnerabilities by pursuing the M.S. in Cybersecurity Management and Policy degree. Fully online, the 30-credit degree produces technically astute leaders to protect critical digital information in just one year full-time. The NSA Center of Academic Excellence has world-class faculty with 400+ years of combined experience. Along similar lines, Embry-Riddle offers an M.S. in Information Security and Assurance online for 30 credits. Concentrations are granted for Protecting Business Intelligence, Information Systems Security, or Global Information Assurance. Last but not least, ERAU has a 30-credit Online M.S. in Human Security & Resilience. Here professionals broaden global affairs knowledge to ensure safety for humanity.
---
7. Colorado Technical University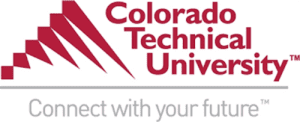 Owned by the Career Education Corporation, Colorado Technical University is for-profit, private higher learning institution delivering technical instruction since 1965. Regionally accredited by the HLC-NCA for six colleges, CTU serves more than 23,000 undergraduates and 2,700 post-graduates each year. Within the Southern Rockies, Colorado Technical is based in Colorado Springs around 60 miles south of Denver. According to the U.S. News, CTU confers the nation's 63rd best online bachelor's, 18th best online graduate IT, and 23rd top online graduate criminal justice programs. In 2014, Colorado Technical University was honored with the WCET Outstanding Work Award for adaptive online education. The IMS Global Learning Consortium also crowned CTU a Global Medal winner.
CTU's College of Security Studies stands out among America's best security schools granted NSA Center of Academic Excellence designation. Online undergraduates can earn a Bachelor of Science in Criminal Justice fully online with 182 quarter credits. Five specializations are available: Cybercrime and Security, Forensic Investigation, Homeland Security, Human Services, or Emergency Management. Students holding an accredited associate degree could benefit from Colorado Technical's unique FastTrack program. B.S. majors learn the basics of the U.S. legal system for enforcing laws and curbing danger. Tech gurus attending CTU could attain the B.S. in Cybersecurity too. This 186-credit bachelor's qualifies students for CompTIA Security+ certification by focusing in IT security.
Graduate students can adjust their online learning via Intellipath for Colorado Technical University's Master of Science in Homeland Security. Spanning 52 quarter credits, the program prepares strategic, policy-making managers with the practical skills to secure communities from perilous threats. Customized concentrations are offered for Emergency Management and Public Health, Cyber Security, or General Management. Most master's students with homeland security experience graduate in 18 months. Other CTU online degrees include the Master of Science in Cybersecurity Policy and Master of Science in Information Technology with a Security Management Concentration. These two 48-credit degrees emphasize the security skills required for protecting computing infrastructure, including mobile devices, from malice.
---
8. American Public University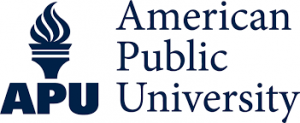 Offering 200+ degrees and certificates, American Public University is a regionally accredited private, for-profit online institution maintaining an open-enrollment admission policy. More than half of APU's 98,400 students are active duty or veterans military service members. From its administrative office in rural Charles Town, West Virginia, APU employs over 1,750 staff to coordinate six academic divisions. Noted among our top 10 schools for security, American Public University has America's 58th best online bachelor's degrees according to the U.S. News. In 2013, APU graciously accepted the ACHE's Creative Use of Technology Award. The Online Learning Consortium also granted APU the Ralph E. Gomory Award for Quality Online Education.
In flexible eight- or 16-week sessions, American Public University offers numerous online degrees for security professionals. Let's begin at the undergraduate level with the Online Bachelor of Science in Cybersecurity. This NSA Center of Academic Excellence proudly equips students with the strategic skills to implement defense mechanisms against cyber threats. On average, applicants transfer 44 credits into the 121-credit curriculum. Another learning path at APU is the Online Bachelor of Arts in Homeland Security. Here students focus their 121-credit curriculum on exploring the national security system for planning and coordinating disaster recovery. Military veterans bring frontline knowledge to effectively safeguarding America. Online students could also complete the B.A. in Security Management or B.S. in Criminal Justice.
At one of the lowest tuition rates nationwide, graduate students can attend American Public University for an Online Master of Arts in Security Management. Consisting of 39 credits, the program analyzes various broad-based aspects of international to informational security. Students holding an accredited bachelor's degree further their expertise in conducting vulnerability assessments to defend assets. Online graduates could pursue a unique Master of Emergency and Disaster Management & Homeland Security dual program. This competency-based option marries two fields to prepare security personnel for natural or manmade disaster. The four-year degree will require at least 68 credits online. Advanced students may also be interested in the Online M.S. in Cybersecurity Studies or M.A. in National Security Studies.
---
9. Norwich University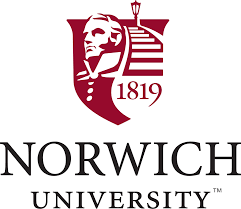 Declared the "Birthplace of ROTC," Norwich University is the nation's oldest private military institution founded in 1819 by West Point's former superintendent Captain Alden Partridge. With a $175 million endowment, Norwich educates more than 2,100 undergraduate and 1,300 post-graduate cadets each year. Sprawling across 1,200 rural acres, Norwich is nestled among the Green Mountains in Northfield, Vermont. Norwich University's illustrious history has produced 138 U.S. general officers. According to the U.S. News, Norwich is the North's 76th best regional college and 57th top school for veterans with the 72nd best online bachelor's degree countrywide. In particular, Norwich was #26 nationally for online student engagement. GI Jobs magazine places Norwich University among the best "Military Friendly" schools.
Norwich's College of Graduate and Continuing Studies offers five top-notch bachelor's degree completion programs. Future security personnel could bolster their training with the Bachelor of Science in Strategic Studies and Defense Analysis. This 60-credit, upper-division program is conveniently online for military members to prepare for civilian defense jobs. Faculty bring real-life experience into the virtual classroom for studying the security strategies for maintaining community well-being. It's designed to capitalize on training at the Special Warfare Center and School at Fort Bragg. Another online choice is the Bachelor of Science in Cyber security. This 60-credit program allows transfers to fight cybercrime with honed technical skills. Available concentrations are Computer Forensics, Vulnerability Management, and Information Warfare.
Online opportunities don't stop there because master's degrees are granted by this NSA Center of Academic Excellence too. For instance, the Master of Science in Information Security & Assurance is accessible 100 percent online to develop the managerial skills for protecting organizations from data breaches. Students complete three six-month semesters with two 11-week sessions for accelerated learning. Available concentrations are Computer Forensic Investigation/Incidence Response Team Management, Cyber Law & International Perspectives on Cyberspace, or Critical Infrastructure Protection & Cyber Crime. There's also a PMI-accredited Project Management track. Online graduates may pursue the Master of Public Administration online with just a one-weekend residency. Concentrations range from International Development to Crisis Management and Public Safety.
---
10. Southern New Hampshire University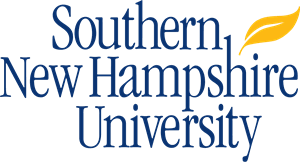 Touting its motto "The Greatest and the Best," Southern New Hampshire University is a private, non-profit distance learning powerhouse with NEASC accreditation. Since its inception in 1932, SNHU has grown to educate more than 64,000 total students and carry a $16.7 million endowment. Known for its quaint red-brick buildings, SNHU is situated upon a 300-acre suburban campus in Hooksett just outside Manchester. The U.S. News recognized Southern New Hampshire University as the North's 131st top university and most innovative school. Bloomberg BusinessWeek declared SNHU the "Little College That's a Giant Online." Fast Company magazine listed SNHU among the globe's 50 most innovative companies with Amazon and Google.
Southern New Hampshire offers over 100 transfer-friendly programs online with 24/7 access through the School of Arts & Sciences. One notable degree is the Online B.S. in Criminal Justice with a Homeland Security and Counterterrorism concentration. Six 9-week terms each year allow undergraduates to learn practical strategies for combating domestic and international terrorist groups. The 120-credit curriculum spans important topics like threat assessment, intelligence, reconnaissance, criminal law, and juvenile justice. On the tech front, SNHU confers the B.S. in Information Technologies with a Cyber Security concentration online. Students master real-world defense techniques for protecting sensitive data in cyber law. Before the capstone portfolio, online students can supplement the 120-credit degree with internships.
In recent years, SNHU has expanded its graduate STEM programs for in-depth management training. Online students could pursue the M.S. in Cyber Security, which can be completed in only 15 months with two courses per 10-week semester. Without taking the GRE or GMAT, students can enroll in coursework focused on critical demand for proactive measures that quell the public's fear of cyber attacks. The 36-credit program includes courses on information assurance, incident response, digital forensics, and network defense before a capstone project. Another alternative is the Online M.S. in Criminal Justice with an Advanced Counterterrorism concentration. This 36-credit degree produces public safety officials with the decision-making abilities to address homeland security concerns.
---
What Kind of Jobs Can I Get with an Online Security Degree?
Completing a security degree is advantageous for anyone interested in bravely defending the United States from threats both domestic and international. Online security programs unlock plentiful career pathways for altruistic, courageous individuals deeply concerned with protecting our nation's future. Graduates can excel as detectives, private investigators, border patrol agents, FBI agents, intelligence analysts, IT directors, security architects, customs officers, systems engineers, TSA agents, and more.
Jobs with the Department of Homeland Security (DHS) offer healthy average salaries from $40,323 to $147,460 each year. The advanced study could prepare graduates as Chief Security Officers (CSO) where annual income rises to $222,500! Attending any of these top 10 online security degree programs will provide high-quality distance education for meeting your public service goals.
---
Related: