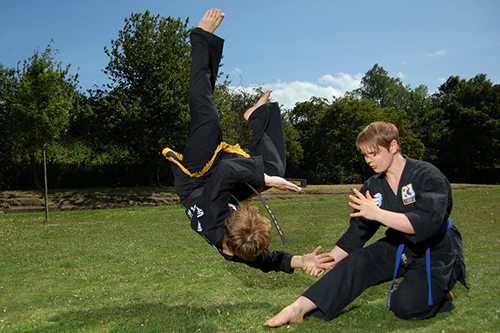 These days you can't be too careful: there are hackers and haters out there, ready to take your identity, your money, even (given the danger of terrorism) your life.
What follows are ways to protect your physical self and your assets. There have never been more dangers to your life and property, and at the same time, more experts out there willing to offer you their opinions, their help, and best advice.
We culled the blogosphere for the best, most respected security-related bloggers out there. The topic of security is vast: there is internet security, personal security, homeland security…
So we divided the blogs we found into exactly those categories:
Internet Security
All hail Brian Kreb, the genius behind Krebs on Security. In 2001, Krebs was hacked, so he takes a personal interest in online security and is one of the well-known names in today's security landscape. Some of the topics he covers range from latest threats, privacy breaches and cyber-criminals to major security news.
Krebs can write up a storm. He was a reporter for The Washington Post from 1995 to 2009, authoring more than 1,300 blog posts for the Security Fix blog, as well as hundreds of stories for washingtonpost.com and The Washington Post newspaper, including eight front-page stories in the dead-tree edition and a Post Magazine cover piece on botnet operators. How influential is he? He was recently profiled in The New York Times, Business Week and by Poynter.org. How's that for credentials?
Bruce Schneider is probably the most well-known name that you can recognize in our list, and was even called a "security guru" by The Economist group. He has written books, hundreds of articles, essays and security papers on security matters. At the same time, he is a known figure in the media environment, which recognizes him as an important voice for the online security, not only for his knowledge on the matter, but also because he knows how to express his opinions.
Schneier has authored 13 books, including Data and Goliath: The Hidden Battles to Collect Your Data and Control Your World. His influential newsletter "Crypto-Gram" and his blog are read by over 250,000 people. He has testified before Congress, and is a frequent guest on television and radio. Schneier is a fellow at the Berkman Center for Internet and Society at Harvard Law School, and a program fellow at the New America Foundation's Open Technology Institute.
This security blog is run by Richard Bejtlich, Chief Security Officer at Mandiant and author of many books on security.
With an extensive background on cyber-criminal world and malicious attacks on enterprise networks, he shares his experience on digital defense, network monitoring and detection on his security blog. Since a great number of network attacks come from China, he specializes on Chinese online criminals.
This is the official website of the Department of Homeland Security, and is a part of DHS' National Cybersecurity and Communications Integration Center.
Though it is not a classical security blog, its purpose is to improve Internet security by providing specialized and well detailed information on cyber-criminal activities, malware, phishing attempts and online threats. In their own words: "US-CERT strives for a safer, stronger Internet for all Americans by responding to major incidents, analyzing threats, and exchanging critical cyber-security information with trusted partners around the world."
The Department of Homeland Security's United States Computer Emergency Readiness Team (US-CERT) leads efforts to improve the Nation's cybersecurity posture, coordinate cyber information sharing, and proactively manage cyber risks to the Nation while protecting the constitutional rights of Americans. US-CERT strives to be a trusted global leader in cybersecurity—collaborative, agile, and responsive in a dynamic and complex environment.
You can subscribe to US-CERT's mailing lists and feeds. US-CERT distributes vulnerability and threat information through its National Cyber Awareness System (NCAS), and operates a Vulnerability Notes Database to provide technical descriptions of system vulnerabilities.
Dark Reading is a widely-read cyber security site that addresses professionals from the IT environment, security researchers and technology specialists. They use their experience and knowledge to provide articles, recommendations, news and information on IT security.
Some of the readings here are dense and you need some knowledge in the field to fully comprehend. But technology students (and really, anyone interested) would be wise to bookmark this blog and check in regularly.
CIO is the place where you find news, information technology articles, insight and analysis on major data breaches and online threats.
Covering multiple aspects of the web, it provides in-depth, content rich information for IT professionals and normal users. We found this material, written by several bloggers) vital to our understanding of issues vital to internet security. Please bookmark this blog.
One of the best blogs on this site is by Saurabh Sharma, the founder and Chief Executive Officer of Indus Insights. He is part data scientist, part management consultant, and part business manager, with more than a decade of experience in creating value through the use of data-driven approaches. Prior to starting Indus Insights, Saurabh worked as a strategy consultant at Bain & Company, advising senior management across a variety of verticals, including CPG and hi-tech. Saurabh is regularly quoted by national and international media as a subject matter in payments, analytics, and consulting.
The Network Security Blog is run by Martin McKeay, a senior Security Advocate at Akami. He has over a decade of experience and has been blogging about security since August 2003, racking up in excess of 1,000 posts. Recent posts include: 'Heartbleed vs. Juniper', 'Balancing digital privacy' and 'Russia says "Hand over your code".
Here, you can find information and news on privacy and security issues. As McKeay notes: "I took up blogging as a means to extend my knowledge and test my ideas about security…"
Paul's Security Weekly, founded by Paul Asadoorian, brings you security news, useful technical articles, research studies and valuable information on hacking and cyber-crime through various channels, from blog posts, videos to podcasts.
Security Weekly also provides several different consulting services, including penetration testing, offensive countermeasures and embedded device security assessments. All services are performed in conjunction with its partner, Black Hills Information Security.
Asadoorian maintains a Senior Consulting role at Black Hills and regularly participates in penetration testing and embedded device assessments.
Forbes Firewall comes from one of the leading media companies (Forbes Magazine and spinoff products) in the online environment and provides strong analysis, reliable tools and real-time reports for cyber-security news and information on the latest online threats.
Several contributors cover the worlds of data security, privacy and hacker culture.
You'll need to go to the section dedicated to security on this site. Blog writers there will analyze the latest malware threats and zero-day exploits.
Also, you can find here other important topics and subjects, such as security articles, how-to documents and software reviews.
One of the internet security industry giants. Clueley has been working in the computer security industry since the early 1990s, when he worked as a programmer, writing the first ever version of Dr. Solomon's Anti-Virus Toolkit for Windows.
Since then he has been employed in senior roles by Sophos and McAfee. Between 1999 and 2013, he worked as a senior technology consultant at Sophos. He was also the head of corporate communications, and the editor and main writer of Sophos's award-winning Naked Security site, which typically receives 1.5 million page views each month. His blog has won numerous awards such as 'Best IT Security Blog', 'Most Educational Blog' and 'Best Corporate Security Blog.'
Naked Security is Sophos' award winning blog. Authors include Lisa Vaas, Paul Ducklin, Lee Munson – who will be featured again later on – and John Zorabedian.
This is one of the biggest blogs in this list with around 1.5 million page views per month. Recent posts cover: '5 excuses for doing nothing about computer security!,' 'Microsoft pulls Patch Tuesday Kernel update – MS14-045-can cause Blue Screen of Death' and 'Do Not Track – the privacy standard that's melting away.'
Dave Shackleford is founder of Voodoo Security, and a security geek. Aren't we all? His recent posts have included: 'Infosec Monogamy', 'A Hacker Looks at 40.', and '"Back to Basics": What does this mean?'.
His particular areas of interest lie in the realm of information technology, especially security, include the following (in no particular order):
• Malware, particularly bots
• Virtualization Security
• Intrusion Detection and Packet Analysis
• Auditing and Compliance
• Penetration Testing and Vulnerability Assessment
• Honeypots
• Log Management
Matt Suiche is the founder & managing director of MoonSols LTd, a privately owned security company specialized in digital forensics, incident response and memory forensics.
In 2011 Matt co-founded CloudVolumes, , a Santa Clara based software company, that aims at resolving management, scalability and performances issues present in the cloud and virtualized datacenters.
Matt is Microsoft Most Valuable Professional Enterprise Security since 2009.
Threatpost is Kaspersky Lab's independently run security news service. Its award-winning editorial team produces content including security news and feature reports.
Threatpost's global editorial activities are driven by veteran security journalist Dennis Fisher who has a decade of experience reporting on security industry news and issues. He is assisted by Christopher Brook and Brian Donohue. To give you a sense of their topics, recent posts include: '50 Security Flaws Fixed in Google Chrome', 'Bitcoin Phishing Campaign Targets 400 Organizations' and 'Adobe Patches Reader Zero Day Used in Targeted Attacks.'
The blog allows for a diversity of industry content to be shared, searched and refined for the interest of our online audience.
At Kroll, the mission is to help leaders reduce risk, manage compliance, navigate litigation and make confident decisions about:
• the people they hire and third parties they choose to work with;
• the investments they make in new ventures or their own expansion;
• the data they store, manage and protect;
• and the crises they face that require expertise in conducting investigations and resolving disputes.
Headquartered in New York with more than 50 offices across nearly 30 countries, Kroll has a multidisciplinary team of over 2,000 employees and serves a global clientele of law firms, financial institutions, corporations, non-profit institutions, government agencies, and individuals. Some of those employees blog.
Lee Munson is in charge of the blog. This blog comes from BH Consulting, which produces an excellent monthly newsletter called Security Watch. The newsletter highlights interesting news stories and articles relating to information security.
Due to the timing of the newsletter, however, some of these stories are outdated or may not make the monthly newsletter.  To this end BH launched a blog to enable them to keep readers more regularly informed with what is happening with more timely information.
[A note from Olzak on his blog site: "Although I will continue to post papers to this site, I will post all future blog posts and video YouTube links to Toolbox.com. Effective June 24, 2014."]
Tom Olzak is an independent security researcher with over 38 years of experience in programming, network engineering and security. He is also the author of 3 books: 'Just Enough Security', 'Microsoft Virtualization', and 'Enterprise Security: A Practitioner's Guide'.
With this blog, Olzak explores new or unique ways of applying security concepts. Our goal is to show security practitioners how to intelligently apply existing and emerging security concepts and technologies. To do this, I develop vendor-neutral papers and training videos and make them available here.
Blogger Russ McRee works for Microsoft's Operating Systems Group (OSG). He writes toolsmith, a monthly column in ISSA Journal. His blog is dedicated to sharing information security content and resources.
McRee has spoken infosec events such Defcon, Black Hat, RSA,and FIRST and has published in the likes of Information Security, Linux Magazine, (IN)SECURE, and SysAdmin as an advocate of a holistic approach to information security.
An IT journalist since 1995, Simon has worked on some of the UK's biggest computer magazine titles, including Computer Shopper, PC Pro, Computer Active, Web User, Mac User and IT Pro.

One of Edwardsd' areas of expertise is anti-malware testing and he is Technical Director of Dennis Technolgy Labs, an independent security testing business.
National Security
National security means more than just counter-terrorism; it also involves nuclear deterrence, the environment and any factor that affects our day to day lives. What follows are some of the best.
1. Danger Room
Run by Wired, Danger Room is one of the most respected and read national security blogs out there. Considering it is a part of Wired, it should not be a surprise that Danger Room focuses heavily on new military technologies such as unmanned aerial vehicles and new weapons, and it keeps with the casual, tongue-in-cheek vibe of Wired.com.
Danger Room reporters have been responsible for breaking some of the most important national security stories in the last few years.
The professional blog of Pulitzer Prize winning national security journalist Thomas E. Ricks, The Best Defense gives readers a good mix of posts on military affairs and foreign policy. Posts can range from a detailed analysis of Middle Eastern politics one day to a historical account of the U.S. civil war the next.
The Best Defense also publishes a series of great guest posts, my personal favorite being Rebecca Frankel's weekly discussion of war dogs.
Secrecy News is the blog of the Federation of American Scientists, an independent think-tank which provides analysis and recommendations on national and international security issues connected to applied science and technology.
Written by Steven Aftergood, who heads the Project on Government Secrecy, Secrecy News breaks news involving intelligence spending, classification guidelines and decisions, and other highly relevant information for the cleared community.
At War is a reporting blog on armed conflict around the world, in particular Afghanistan, Pakistan, and Iraq. Its posts offer more traditional news and commentary than most blogs, but it still more informal that the rest of the New York Times.
At War is also the writing home of one of the best war reporters alive today, C.J. Chivers, whose series of posts on small arms in Libya earned him respect from many in the national security community.
5. Removed by editor.
When it comes to blogs by up-and-coming national security commentators, Gunpowder and Lead is at the top of the list.
Written by a mix of freelancers, think tankers, consultants, contractors, and authors, the blog has an influential readership and strong social media presence. Posts on Gunpowder and Lead offer detailed and well-cited analysis, commentary, and book reviews.
If you're a gear head or wing nut, in particular, the Dew Line is must reading. [And, it's well written to boot.]
Written by Flightglobal's Stephen Trimble, Dew Line focuses on the defense industry with heavy emphasis on aviation, the F-22 and F-35.
The main blog of Foreign Policy magazine, Passport provides an outlet for some of the interesting, but often overlooked stories in global affairs. If you're a foreign policy wonk, then you regularly read the magazine (as I do).
While not directly covering national security, its posts often touch upon important international events of direct interest to national security workers.
Named after the 1940 U.S. military's "Small Wars Manual," Small Wars Journal is an online community for defense professionals, particularly those involved in counterinsurgency and counterterrorism.
While Small Wars Journal itself publishes lengthy pieces on military affairs, their blog is more of an outlet for smaller commentary and news round-ups.
Small Wars Journal publishes original works from authentic voices across the spectrum of stakeholders in small wars. They also link to relevant goings on elsewhere.  You can start your own threads in the Small Wars Council discussion board, but note that still uses a separate Council Username, so you'll have to register…but it's free.
Defense Media Network is devoted to hosting all of Fairmount Media Group's defense, homeland security and military medicine content. Here you can access all our defense products under one roof. Defense Media Network aggregates all our publications in one easy to use web site and gives readers the ability to customize their membership to whatever content they wish to receive.
By subscribing to Defense Media Network you can access content of the highest quality on a daily basis, receive our weekly e-newsletters, participate in our blogs, read digital magazines and customize your subscription to our print editions.
Named by Foreign Policy magazine as best new blog, War on the Rocks is a platform for analysis, commentary, debate and multimedia content on foreign policy and national security issues through a realist lens.
It features articles and podcasts produced by an array of writers with deep experience in these matters: top notch scholars who study war, those who have served or worked in war zones, and more than a few who have done it all.
IntelNews began in 1988, in the good old days of bulletin board systems (BBS). Its purpose was to facilitate mostly English-language discussion on issues of intelligence among professionals, academic researchers and aficionados. In 1998, it was renamed The Club, and operated under its own, privately accessible Internet domain. The events of September 11, 2001, reinvigorated the public's interest in the field of espionage and intelligence. Thus, in late 2006, the decision was made to rename the network intelNews and turn it into a public-access website.
Despite its periodic reincarnations, the mission of intelNews has remained unchanged since its BBS days: namely to highlight and discuss in a responsible and reflective manner the impact of intelligence operations in national and international affairs. In doing so, intelNews aims to encourage public discussion on a critical aspect of security and to provide the world's media with informed and responsible commentary on related subjects.
This blog is written and maintained by a Cincinnatian and former air-force Colonel and covers issues of homeland security, foreign affairs, and national defense.
With an informal, personal tone, this blog is a fascinating read from someone with first-hand experience.
This blog has the depth of information and loving care of an enthusiast's pet project.
Documenting and explaining military and intelligence history, especially in WWII, the blogger makes the obscure interesting and the famous new once more.
The mission of the Espionage Research Institute International blog is to educate and advance best practices in the counterespionage, counterintelligence, and TSCM community through excellence, applied learning, and research that examines issues of strategic importance to the sector.
This blog is a focused look at how cryptology, intelligence, and security intertwine, both historically and in the current day.
It is an interesting read for anyone who wants to learn more about this unique area of national security.
17. Truman Doctrine Blog
The Truman National Security Project unites next-generation veteran, political, and policy leaders to develop and advance strong, smart, and principled solutions to the global challenges Americans now face.
The bloggers identify, organize, and position next-generation American leaders to communicate, advocate, and lead on our nation's most pressing global challenges. The group's membership includes military, policy and political leaders at the national, state, and local level, many of whom have served their country in conflict zones around the world. This growing movement is supported by Americans from every state and walk of life, dedicated to service, a set of common values, and a shared vision of America's role in today's world.
The Truman Project is a partner of the Center for National Policy, an independent policy institute, which brings together leaders from government, the private sector, and civil society to develop strong, smart and principled solutions to the global challenges Americans now face.
This very comprehensive, fact-filled blog gets you all the information you could need regarding urban crisis management.
That means it covers anything from disasters and emergencies to homeland security threats and beyond, this is your go to portal to learn more about how our nation secures its cities.
Infection Control Today is the leading information source for infection preventionists and their colleagues in operating rooms, sterile processing, environmental services and materials management. The topics here are very much national security issues.
This blog site has been serving hospitals and their critical information needs in the area of infection prevention since 1997. Infection Control Today magazine, website and e-newsletters deliver the timely, relevant practice guidance that medical professionals need to protect their institutions, their patients and their fellow healthcare workers, and to eliminate healthcare-acquired infections.
You don't often see bloggers on this subject from the left wing of American politics, but this is an exception. And a good one.
Tom Engelhardt launched Tomdispatch in November 2001 as an e-mail publication offering commentary and collected articles from the world press. In December 2002, it gained its name, became a project of The Nation Institute, and went online as "a regular antidote to the mainstream media."
The site now features Tom Engelhardt's regular commentaries and the original work of authors ranging from Rebecca Solnit, Bill McKibben, and Mike Davis to Chalmers Johnson, Michael Klare, Adam Hochschild, Robert Lipsyte, and Elizabeth de la Vega. Nick Turse, who also writes for the site, is associate editor and research director.
Tomdispatch is intended to introduce readers to voices and perspectives from elsewhere (even when the elsewhere is here). Its mission is to connect some of the global dots regularly left unconnected by the mainstream media and to offer a clearer sense of how this imperial globe of ours actually works.
Homeland Security, anti-terrorism Blogs
Life has changed since 9/11, as these blogs clearly reflect. What follows are blogs by experts who have taken on the responsibilities of observing and then commenting on the ongoing war on terror.
This blog features the work of Leah Farrall, concentrating on her terrorism and counter terrorism related writings.
Her work has been published in Foreign Affairs, Foreign Policy, The Atlantic, as well a number of other publications. She is the author of The Arabs at War in Afghanistan.
Leah Farrall is a Research Associate in Counter Terrorism at the University of Sydney's United States Studies Centre (USSC). The USSC is an Australian funded cenetr focused on the study of the United States. She is also a Senior Lecturer in Security Studies at Massey University.
Her specialization is al Qaeda and militant salafist groups. Her broader terrorism and counter terrorism research interests are operational networks, radicalization and de-radicalization trajectories, terrorist use of the internet, propaganda and recruitment, social network analysis, and computer forensics.
2. Removed by editor.
Stephenson Strategies is a strategic consulting firm, concentrating on services regarding the Internet of Things. Its services are based on the writings and speeches of firm principal W. David Stephenson, an acknowledged global IoT thought leader, and concentrate on the management challenges the IoT presents.
They include:
• lecturing and presenting seminars for corporate management and staff on the Internet of Things, with special emphasis on strategic planning and how to implement incremental approaches that first optimize existing processes and products, then focus on more radical change.
• advising venture capital firms and investors on IoT opportunities.
• counseling companies on new products and services to capitalize on aspects of the Internet of Things, such as leasing of products instead of selling them (with the actual price determined dynamically based on real-time usage data) or of predictive analytics to optimize efficiency.
• advising senior management on the management changes required to capitalize on opportunities presented by the Internet of Things, such as providing access to real-time data to all employees who need it to perform their jobs more efficiently and improve decision-making, or breaking down traditional "silos" separating departments that now can use real-time data to collaborate and streamline operations.
• working with supply chain partners and customers to streamline operations based on sharing real-time operating data through XBRL GL and the Internet of Things.
The official blog of the Department of Homeland Security. Blogs are written by various people in DHS.
I was amazed and pleased by the personal anecdotes and nature of the blogs. But even more, I was impressed by how the information was conveyed…in a very personal style that is easy to read and digest.
The purpose of this blog is to communicate with the public about all things TSA related and to facilitate an ongoing dialogue on innovations in security, technology and the checkpoint screening process. We encourage your comments; your ideas and concerns are important to ensure that a broad range of travelers are active and informed participants in the discussion. TSA reserves the right to modify this policy at any time.
Check in regularly for "TSA Travel Tips" and our end of week "TSA Week in Review" posts on Fridays.
6. Removed by Editor.
A project of Harvard Law School, Lawfare discusses the legal issues that relate to the war on terrorism including the issue of killing a US citizen who is part of Al Qaeda and how to charge homegrown terrorists who are trained abroad.
They also provide links to recent terrorism headlines and commentary.
The name Lawfare refers both to the use of law as a weapon of conflict and, perhaps more importantly, to the reality that America remains at war with itself over the law governing its warfare with others. This latter sense of the word—which is admittedly not its normal usage—binds together a great deal of the three writers who produce Lawfare's work over the years. It is their hope to provide an ongoing commentary on America's lawfare, even as the U.S. participates in many of its skirmishes.
Benjamin Runkle, who writes the blog, is the author of the book "Wanted Dead or Alive."
Manhunts from Geronimo to bin Laden and a former paratrooper with a PhD from Harvard. His blog provides a gold mine of informative analysis on counterterrorism topics.
Blog writer John Robb has quite a pedigree. He wrote a book called Brave New War, which was published in April 2007 by Wiley. Remarkably, it became a top 25 book on Amazon (only 23 behind a fresh Harry Potter novel). Robb details a new form of warfare/terrorism called "open source warfare," that appears to be where 21st Century conflict is headed.
His work on open source warfare has apparently been influential, since:
• Open source warfare served as the basis for scientific research that made the cover of Nature Magazine (the world's top science magazine).
• Lots of people involved in warfare/terrorism wanted to meet Robb and had him teach them about open source warfare (i.e. The DoD, JCS, CIA, NSA, NIC, ODNI, Highlands Forum, Center for Biosecurity, and many more).
• Robb gave Testimony to the House Armed Services.
Blackfive, written by a team of bloggers including a former Army Officer and a Retired Special Operations Master Sergeant, reports on homeland security news and provides insightful analysis and commentary of counterterrorism and intelligence topics.
This is an extraordinarily well-done site with lots of graphics to make it all easier to digest. It provides great insight into the war on terror.
This blog is an arm of The Long War Journal, dedicated to providing original and accurate reporting and analysis of the Long War (also known as the Global War on Terror). This is accomplished through its programs of embedded reporters, news and news aggregation, maps, podcasts, and other multimedia formats.
The Long War Journal is a project of the Foundation for Defense of Democracies. It publishes four sections: Featured Articles, Threat Matrix (their blog), Today In, and News links.
Security Debrief is a blog dedicated to homeland security, terrorism and counter-terrorism, intelligence and law enforcement that provides context to the debates, policies and politics that are playing out in Washington, D.C.
The blog site is comprised of a broad and diverse range of contributors, all of whom bring years of experience in the security environment. Contributor backgrounds range from executive-level government leaders to special agents to the heads of federal law enforcement agencies to respected national security scholars; from individuals with experience in international diplomacy to congressional committees to the evolving business community growing around the industry.
The National Terror Alert provides current information on terrorism alerts and informative articles on trends and events related to homeland security. This site also provides guides for surviving in an emergency, including guides on setting up an emergency evacuation plan and what to do in the event of a biological, chemical, or explosive attack.
This blog is not affiliated with any government agency. The bloggers archive and comment on homeland security related news items from a variety of news sources and tips, as well as provide immediate updates on breaking stories, bulletins and any change in status to Homeland Security advisory. National Terror Alert has become one of America's leading sources for homeland security news and information. A collaborative resource of news and analysis related to homeland security events, threats and trends.
Disaster Zone is the blog site produced by Emergency Management, an award-winning, all-hazards publication of record for emergency management, public safety and homeland security stakeholders charged to protect our communities, critical infrastructure and the security of our nation.
The blog is must reading for EMS personnel.

Natural disasters, epidemics and terrorist acts do not respect boundaries and go beyond the capabilities of any stakeholder group to manage. This diverse "community of responsibility" — emergency managers, first responders, critical infrastructure authorities, UASI officials, CIOs/CSOs and enterprise and agency management — must embrace the ideals of cooperation, interoperable communications and shared resources for optimum protection, prevention, response and recovery in times of crisis.

Emergency Management brings together all core stakeholder groups across federal, state and local government, private-sector partners and volunteer organizations to share lessons learned, subject-matter expertise, best-of-breed solutions and intelligence strategies to help meet all crisis preparation, response and recovery challenges.
Selected Wisdom provides analysis, data, resources and commentary on a variety of issues to include counterterrorism, national security, law enforcement and government policy.  Occasionally, the blog will discuss topics related to financial markets, business strategy and energy policy.
The writers strive to identify non-traditional sources of information and promotes the great research and analysis of those not given their due.
Selected Wisdom's editor is Clint Watts, who spent the past decade navigating the counterterrorism bureaucratic behemoth currently utilized today.  Clint's professional stints include work in the government, private sector, law enforcement and academia.  He is a former U.S. Army Infantry Officer, a former FBI Special Agent, and former Executive Officer of the Combating Terrorism Center at West Point.
An information-rich blog by the Homeland Security Digital Library that provides news on the latest independent and government reports on homeland security, information on global events, and updates on activity by the Department of Homeland Security.
This incredibly well researched blog features expert contributors who provide informative analysis of terrorist financing issues, including topics like terror-free investing, sanctions against nations that support terrorism, and who is financing terrorist activities.
We found this blog to be very different from all the others regarding security and international terrorism. This one traces where the money goes… which is generally the route of all evil.
Even if you read the Huff Post regularly, as millions do, you might not be aware of the fact that they publish a highly regarded blog on homeland security.
What's more, they feature well known experts and great writers. This is a blog not to be missed. Put it on your list of blogs to check out regularly.
The Hill newspaper covers U.S. Congress and this informative blog covers how our legislature deals with homeland security issues.
From committee meetings to funding military projects, the Hill doesn't miss anything, which is why this blog should be a stop on your daily navigation through the web.
Homeland Security Roundtable is a blog focusing on intelligent analysis and informed commentary on federal, state and local homeland security issues.  While many other HLS blogs focus on national policy, Homeland Security Roundtable is a forum where state and local homeland security practitioners can discuss the local implications of national HLS policies, sector-specific trends, and the response to real events.  Studies have shown that many homeland security officials wear several hats and have a diverse background in public safety.
This blog was founded in March 2012 by contributor and editor Jason P. Nairn. Jason once served as Director of Infrastructure Protection at the State of Michigan, where he was charged with operational security and emergency management activities at state government facilities.
Personal Security, Self Defense
Personal protection takes many forms, so there is a wealth of information available for those wishing to explore the various approaches to individual safety.
Martial arts training and other defensive strategies help people stay safer while reinforcing confidence in everyday situations.  Various defense tactics are widely discussed online, including basis ways to keep you and your family safe.  These blogs cover a range of personal defense strategies and highlight the individual opinions of some of today's leading personal defense experts.
The message here is to promote personal safety through awareness and preparedness.  To prevent attacks and respond in the best ways possible when they do occur, visitors are encouraged to explore free information available on the site.
Tutorials and photographs take the subject to heart, illustrating effective self-defense methods for individuals. Articles cover wide-ranging subjects that relate to personal defense, as well as other varied topics of personal interest to the author. The thought-provoking pieces stimulate personal defense ideas among readers.
This clear introduction to personal defense, which starts with discussions about the importance of commitment to effective personal safety, provides valuable information for family safety.  Property protection and individual self-defense are explored in-depth using categories that break-down situations people encounter in real life.  Robbery prevention and how to respond to stalkers are examples of solutions presented in no nonsense chapters that dissect each area.
Martial arts based approaches provide effective strategies, as well as avoidance and other de-escalation methods.  Affordable security options for the home and other common-sense ideas for staying out of harm's way are offered without charge.
At Women's Self Defense Boston the blog talks about SEPS (Situation Effective Protection System) a self-protection system that teaches threat avoidance, prevention and identification along with the Krav Maga Yashir system: A style of martial arts that was developed in Israel to deal with all manner of violent assaults both armed and unarmed as well as those involving multiple assailants.
The group's women's self-defense program is not just a collection of various techniques but a tried and tested method of training women in the subject of personal safety whether through changing attitudes and behaviors or teaching physical solutions to violence. The blog discusses several ways to use repetitive training to synch the mind with the body's ability to respond to threats.
Blogger Randy LaHaie started this blog to capture, organize and share his thoughts about a few burning questions…
• What do you need to do to prevent, detect, diffuse or respond to threats to your personal safety?
• What combative workout methods can you perform to improve health, fitness, fighting ability and emotional toughness?
• How can you cultivate the motivation and willpower to workout in a focused and consistent way to achieve your goals?
• How can a commitment to self-defense and combative training make you tougher, healthier and more effective in all aspects of your life?
Marshall Arts, Self Defense and a Whole lot More – Getting the most of your approach to personal safety is the goal of this blog, which is bolstered with information shared here by a self-defense teacher.  The posts break defense into several categories, offering valid tips for each situation.
Demeere and has been training and teaching Martial Arts and Self Defense for about 30 years now. He live just outside of Brussels in Belgium where he writes and makes instructional videos.
He started the blog as a reincarnation of a website he started in 1999. His goal back then was to do something on the Internet about martial arts. For a number of reasons, he stopped working on the site in 2006. But as of late 2008, he took up blogging and started transferring the content from the old site to this blog.
This blog, wonderfully written by Erik Kendo, provides self-defense strategies and concepts, as opposed to tips and techniques. Just look at some of the topics he covers and you'll see why this blog is such vital reading: The 5 D's of Self Defense; Plan and Prepare for Aggression; and Prevent and Repel Aggression.
What's really cool is that Kendo also has photos illustrating all of the moves he teaches in his written blog. Great stuff. Highly recommended.
The information age presents unique security challenges for personal defense and family safety.  Comprehensive approaches include self-defense in its traditional forms, and additional proactive efforts to maintain safety and confidentiality of information.
Wide topics are explored here, each tied to desirable personal defense outcomes for individuals and families.  Subjects include the effectiveness of local crime watch programs and the best preventative strategies for helping at-risk youth.  Other recent article themes featured commentary about women's role in society and the nature of information sharing among corporate giants like Google.
8. Removed by editor.
Mind and body are united in the tactical application of the personal defense ideals put forth on this blog, which explores the relationships between martial arts, health, and personal well-being.
The underlying philosophy of all this is based on Wing Chun Kung Fu principles. Spirituality and other human attributes are recognized during training, and incorporated into a total wellness approach that guides not only individual safety, but personal fulfillment as well. Regular posts and archives highlight individual aspects of the underlying awareness the blog advocates, providing the foundation for personal defense training.
The post is written by Nick Savery, a lifelong student of the precise and effective use of force. He has spent most of his life working to perfect his skills and conditioning. Here are his credentials (in his own words):
"I unknowingly began my quest as a child with the study of Kyokushin Karate. Since then I have taken a great interest in firearms and their use. My journey has taken me past just studying, and now I teach both Kyokushin and Rifle Marksmanship."
"It is my mission," he says, "to help you achieve your goals through training, the same way I plan to achieve my goals. I will share with you my thoughts and ideas and I hope that in the process you will share your ideas with me."
This blog is meant to educate you with important information on how to arm and protect yourself against a physical attack in a less than lethal manner.  With this information you will feel more confident about the choice or choices of defense you choose to use.  Three in 10 women in America have been raped or involved in an attack. It's crazy to let this keep going on.  It will probably never stop.
The blogger asks that readers share their story and what kind of defense was used when defending.  Not being educated about  how you can protect yourself, no desire to learn about  what you can do, and thinking that  it won't happen to you, are the biggest reasons people are not protected from an attack.
Black Belt Mama started writing a blog in 2006 to document her journey in the martial arts.  "I had no idea how many detours my journey would take," she writes.  "I was looking forward to testing for Shodan in February of 2008, but then I tore my ACL while sparring in October 2007.  I had ACL reconstruction surgery in December 2007, and used my fabulous sense of humor to get me through surgery, recovery, and many frustrating days of physical therapy."
This inspirational account is provided by a genuine mother who mastered some advanced martial arts principles to better protect her family.  The content here is as much about personal empowerment as it is about self-defense.  But the two are linked, so the lessons she shares are somewhat universal to a cross-section of readers.  The relatable story chronicles the progression of a mother gaining strength in the face of adversity, including a torn ACL and other things that almost got in the way of realizing her dreams.
Written by a self-defense coach and martial arts expert, this site explores the ability of every individual to protect him or herself from harm, despite inherent limitations and uncertainties.
The message here is that the least complicated self-defense solutions are often the most effective.  Self-defense products and moves are explored in gender specific ways, helping women especially.  By helping females establish their baseline defense needs, site administrators steer them toward products best suited for their circumstances.  Pepper spray is recommended for women because it is accessible, easy to use and can be concealed in purses without detection.
St. Pete Self Defense features seven time certified FAST Defense instructor Kathy Marlor. Kathy offers a variety of assertiveness, conflict resolution and self-defense training for adults and children in the form of group seminars, private trainings, workshops, ladies night-ins, home parties, college safety presentations and more in the St. Petersburg and Tampa Bay area of  Florida.
Kathy, a St. Petersburg native, has over 32 years combined experience in coaching, teaching and training people in self-defense, martial arts and fitness.
She is a 4th degree black belt, a FAST Defense instructor and a former World Open TKD Kickboxing Champion with experience in putting to use what she teaches successfully on the street while being able to avoid a physical altercations.
Empowering. The blogger is Angie M. Tarighi, CEO & Founder of Women's Self-Defense Institute. She has been teaching women's self-defense programs for over 20 years.
Tarighi is a tireless advocate of self-reliance and responsibility, encouraging women to actively protect life through awareness and education. With the help of WSDI, women replace fear with skills, knowledge and confidence.
This blog is produced by SAFE International, one of North America's leaders in personal protection instruction. SAFE International has taught more than 100,000 women and men corporately, privately and in the educational settings since 1994.
We highly recommend this blog. Look at these subjects covered over the years: bullying prevention, corporate self-defense, high school self-defense, and weapons instruction.
17. Removed by editor.
Various strategies are explored here for their benefits and shortcomings providing comprehensive personal security.  Devices, including pepper sprays and other products designed to disable attacks are available for purchase, and come with extensive reviews and evaluations.
Stun guns and other legal non-lethal self-defense alternatives are compared and contrasted with other products, in order to match the best means of defense with consumers who need them. In addition to individual protection, property defense is an important consideration within posts on this blog.
This is a blog by the National Crime Prevention Council. Self-defense is closely tied to prevention, so this national organization blogs about the best ways to avoid conflict and to keep yourself out of harm's way.  Individual safety starts with awareness, so articles reinforce the importance of knowing your surroundings at all times.  Awareness while traveling and when in unfamiliar situations makes you a less desirable target, and turns criminals away.
By maintaining awareness at home, safety measures become automatic features of everyday life, reducing the chance that you will become a victim.  Articles emphasize timely concerns, like the best ways to stay safe during summer, and personal safety standards for kids of all ages.
Security requirements are twofold for most concerned citizens:  Training/knowledge and Equipment/security products.  The entries contained here relate to dozens of products sold by the blog organizers, providing the information needed to use them effectively in the field.
Pepper spray and other irritants as well as batons and similar striking instruments are evaluated for effectiveness and instructions are provided for using them.  Several specific scenarios are considered, like animal attacks, home invasions and similar threats, outlining appropriate responses and offering advice about the best weapons to use.
Vlogs: Personal Safety
Here's a cliché updated. If a picture is worth a thousand words, what about an instructional video?
What follows are vlogs…video blogs:
Situational Awareness and Self-Defense Mindset is the foundation of your personal safety and the focus of this blog, loaded with instructional videos.
In their video shorts they focus on just a few of the many skills explored in their full training series, which they hope will give you confidence, knowledge, and change the way you feel about your safety forever! Protect your life, it's the only one you have!
Pretty self explanatory. Watch. Learn. Survive and thrive.
On November 18, 2012, Sensei Robert Thomas performed a free demonstration of Tsunami Self Defense Techniques. He was aided by his Assistant Instructor, Shanta Lee, and by students from the Riverside School District–who are also students of Sensei Thomas.
Vloger Chris McGoey's safety videos cover home security, personal protection, workplace violence and more.  The videos are organized into a dozen main topics, with specific questions answered in a series of smaller video clips.
Most clips range from 1 to 3 minutes or so in length.  Simply click on the main topic link to view the related video clips.  Vey instructive stuff, well illustrated.
The project comes out of Washington state, but the lessons are well learned anywhere. The videos aim to provide crime prevention advice to protect residents from becoming a victim of crime.
One of the bloggers (vlogger) Community Engagement Officer Stephanie Celizic explains, "Burglary is such an intrusive crime, with consequences extending beyond just the physical grief of losing their possessions. Victims are often robbed of their sense of security in their own homes."
She advises people to keep doors and windows locked, even when you are home, and remove valuable items from view. Getting to know your neighbours is the cheapest security investment.
Home Security
Is your house safe from home invasion? Is your safe child safe in terms of common ordinary objects? And how about the elderly? What follows are home security blogs written by individuals, experts, and companies that specialize in home safety security.
With this self-defense blog the writer seeks to educate and prepare the average citizens, like you and me, with knowledge of home security and self-defense tools that will allow us to protect themselves and their loved ones.
But this blog has also grown to offer many other areas of self protection such as home protection, with video surveillance systems, auto dialers, wireless alarms, and emergency preparedness supplies that can get you safely through any power outage or emergency.
This blog is filled with very relevant and easy to understand information that explains the different methods and tools available for self-defense and home safety.  After all, what good is a any weapon if you don't know how to use it?
Let the reader beware though…that this blog is also self-promoting (as most in this category are)…in that they have DVDs, for sale. All that in mind, this is a very useful and well done site.
What's cool (and somewhat unique) about this blog are the age-specific strategies are introduced here, combining devices and proven methods into workable solutions for some of the most common scenarios requiring defensive measures.
Non-lethal focus allows users to contemplate the best solutions for their own circumstances, including pepper spray and stun gun technology.
Again, we have to warn the reader: GREAT information here. Vital stuff. But they also want you to buy their products. Whether you do or not, we highly recommend this blog for the sheer information it conveys.
3. Pocket Change
There is no place like home. But when natural or man-made disasters occur, you and your family are affected in ways that go beyond the four walls of your house. And that is what this blog…written by 10 individuals, is all about.
Yes. Home safety is that serious a matter! Memories, occasions, holidays, personal milestones, and daily life are the real irreplaceable things at stake when it comes to making your home safe and secure.
4. Removed by editor.
This is one of the leading independent home improvement and home repair website. It has been repeatedly honored among the Best on the Web, and was named "One of the Top 50 Sites in the World" by Time Magazine.
Besides its extraordinarily broad list of topics, it operates the most active home improvement forums on the Internet, enabling consumers to get personalized advice from professionals in over 100 subjects.
DoItYourself started in 1995 with the goal of providing consumers with unbiased home improvement and repair information in a community environment. Today DoItYourself averages over five million unique visitors per month. With comprehensive how-to content, engaging features and interviews, and expertly moderated community forums, DoItYourself makes it easy and fun to tackle even the most complex home improvement projects.
Blogger Alexis Posharo offers news, tips, and information to help consumers keep their homes and families safe.
Posharo is a former sales representative of two of the largest home security system providers. Her 10 years of experience in the field provide first-hand knowledge of current technologies and consumer needs. As a new mother, she was able to create HomeSecurity.net while spending much-needed time with her first child.
What sets Michael Loftus apart from the run-of-the-mill experts is a lifetime of experience starting as a child victim of domestic violence, an adolescent target of pedophiles, a juvenile delinquent criminal, eventually a crime prevention advocate, and finally a faculty member of police training centers teaching crime prevention strategies to veteran law enforcement officers.
His bio is his C.V. And what a bio. If blogs are supposed to be personal, then this is one of the best.
MommyB Knows Best is a family friendly website that features tips and tricks for parents, fresh segments you won't see on other websites, honest in-depth product reviews, and giveaways.
Again, a very personal blog by someone who clearly has no sales agenda. Her honesty and descriptions make this a must read.
Safety at home is not something that you always think about, but whether you are living in an apartment or a house there are certain safety considerations that you should be aware of.
This blog will provide you with the latest news, information and reviews on various topics with regard to being safe at home such as:
• How to avoid hazards such as asbestos, lead paint and mold when remodeling or repairing your house.
• Chemical and electrical safety hazards that you need to watch out for.
• How to child proof your home before you bring home that new baby.
• Safety outdoors and take you on a tour of the various hazards you'll find around your yard.
• The blog also reviews hundreds of home safety products and gadgets so that you can make the right choices before you buy.
They realize that your home is where you should feel the safest.
Kay Green founder of MyPreciouskid.com writes about child safety, new babies, safe baby/child products, cloth diapers and safety education.
She is a child safety expert who also teaches parents potty training and baby sign language techniques.
Safe Kids Worldwide is a global organization dedicated to preventing injuries in children, the number one killer of kids in the United States. Around the world, a child dies from an unintentional injury every 30 seconds. And millions of children are injured in ways that can affect them for a lifetime.
Their Bottom Line Blog relays information contributed by safety experts to help readers keep up on the latest safety news and trends. Updated weekly, they have home security information specialized for everyone from babies to seniors. You can even view the expert network or take an online tour of a safe home.
Providing both residential and business security, they also have this useful section on how to spot scams. The site also contains the latest in security headlines from alarms to door knocking. There is also a YouTube channel with even more.
Good information on this site. Understand that this is also produced by a company that wants your business.
Blogs are produced by a leading home security provider. Still, their learning center is full of useful information. Choose from safety tips, home security articles, and even ways to reduce false alarms.
One thing we really like about this site is…if you have more questions, you can chat with a representative online.
14. Removed by editor.
Alarmsystemreviews.com is here to provide you with information on home security alarm systems, home security cameras, security system companies and other security related subjects, so that we can guide you in making the best decision for your family.
The experts here understand that choosing the right company can be an agonizing decision, after all, there are a ton of them out there.  They also know that it can help hearing from personal experience.  So to make it easier for you, they have a huge database of reviews on just about every alarm company you can think of, to help give you a better idea as to which one suits your household.
Check out our Top Online Security Degree Programs for 2015
Back to Resources
FAQ
Home
Careers
Rankings
Features
About Us
Contact Us