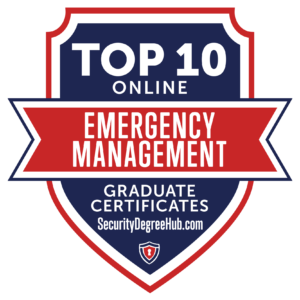 A top online emergency management certificate prepares students for a career and is shorter than a master's degree. The Emergency Management field is growing and is more in demand now than over the past decade. With this change, online certificate programs are more in need than ever before. In fact, the Online Graduate Certificate in Emergency and Disaster Management programs is one type of certificate that students are commonly choosing. In addition, they are available in many colleges and University institutions nationwide. Courses for the emergency management certificates will prepare both working professionals already in the field and students who have just graduated from an accredited undergraduate institution. Common courses introduced in a certificate program in emergency management will include an introduction to environmental health, emergency procedures and policies, healthcare law, and emergency preparedness in the field.
The skills taught in the online emergency management graduate certificate programs will prepare students to become effective leaders in the management field, as well as introduce homeland security principles. Also, many certificates in emergency management programs are taught by experienced and highly revered experts in the emergency management industry. Below are the Top 10 Online Emergency Management Graduate Certificate Programs for 2021. Each may offer something different, yet they all have one thing in common, providing the best skills to become a great Emergency manager or coordinator.
Featured Schools
---
---
1. Northeastern University

Northeastern University's Emergency Management Graduate Certificate is an online program, offered to both full-time and part-time students. The certificate provides an in-depth knowledge of the challenges and policies of any threats related to emergency response and planning. The course program provides crisis planning strategies and real-world scenarios for students and gets a deeper understanding of current and emerging threats and management principles through global contingencies.
The certificate is 18 credit hours and the credits are transferable to the MA in Homeland Security degree. The average duration of the program takes six to twelve months. Northeastern University offers nine interdisciplinary research institutes, which focus on global challenges in health, security, and sustainability throughout the Country and beyond. Northeastern University is also a top-50 university. The school assists students in their careers through rigorous coursework and hands-on experience in their chosen field. Northeastern University is a military-friendly community.
Want to know more? Visit the program site!
2. John Jay College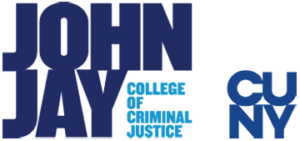 John Jay College offers an advanced certificate in Emergency Management Studies online. The program has a total of ten credits and provides detailed instruction on the five phases of emergency management, which are; prepare, respond, recover, mitigate, and prevent. The course is a graduate-level stand-alone certificate, which completes in less than one year. Courses are available on campus and online. The curriculum will include Introduction to Emergency Management, Seminar in Emergency Management & Response, and Emergency Management: Preparedness, Managing Response to Large-Scale Incidents.
Three electives are also available to the student. Students will learn from the industry's renowned and experienced Emergency management professionals in the field. Each student must have a GPA of 3.0 or higher to apply. In addition, a Letter of recommendation is also required. Located in New York City, John Jay College offers 31 Majors, 40 Minors, 17 Master's Programs, and 3 Doctoral Programs. There are over 15,000 students that attend, with active alumni of 60,000.
Want to know more? Visit the program site!
3. Tulane University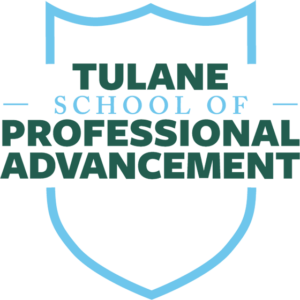 The Emergency Management Graduate Certificate at Tulane University provides an online certificate program, designed for working professionals in disaster preparedness, response, and management positions. The program provides the necessary skills for understanding management structure and operational models used for crisis and disaster situations. Our program draws heavily from the expertise developed in New Orleans, a municipality that has significant experience in planning for and dealing with natural disasters.
Some professionals who take this certificate may have acquired a master's degree, yet choose to seek specialization within the industry. Students may also apply this graduate certificate to the Masters in Emergency Management. The required 12-credit courses in the EMMT program will include Disaster and Emergency Communication, Health and Medical Issues in Emergency Management, Homeland Security and Approaches to Counter-terrorism, and Risk Management and Threat Assessment. Located in New Orleans, Tulane University's main focus is to cultivate independent thinkers, innovative leaders, fierce advocates, and also accomplished scholars.
Want to know more? Visit the program site!
4. American Military University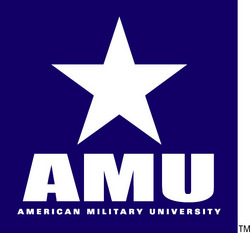 American Military University offers both an Emergency Management or an Emergency Management Executive Leadership certificate program for working for emergency managers or personnel. The certificates prepare professionals to become leaders within the operations of emergency management. The course will improve your crisis management capabilities, as well as creative ways to assure sustainability in times of crisis. The online program covers areas such as interagency coordination, hazard mitigation, the economics of disaster, and public management.
Students do have the option to transfer up to 9 credits from an accredited institution. A military grant is available to all eligible to receive it. The certificates are a total of 18 credits, and each course lasts between 8 to 16 weeks. AMU also offers affordable tuition to all and in-demand online programs. The AMU system is one of the largest providers of online higher education, offering over 200 academic programs worldwide. AMU started in Charles Town, WV; it is now a globally-recognized University.
Want to know more? Visit the program site!
5. University of Denver

University of Denver's Emergency Planning and Response Graduate Certificate offers an online program for working professionals in the emergency management industry. The program will introduce how to assess and implement emergency plans and preparedness in the field. Students will also learn skills to become effective communicators to individuals, teams, or private and public sector organizations. Classes begin in the fall. Courses are in 10-week terms and there is no GRE or GMAT required.
The certificate offers a 4-course and 6-course program option, completed in less than one year. The University of Denver offers career-focused education programs. UD delivers both online and evening courses to working professionals. Students will learn new skills and explore passion in each course. The school also offers personal enrichment opportunities. UD consistently ranks as a Top 100 University by U.S. News & World Report. Graduates can complete a Master's in as little as 18 months.
Want to know more? Visit the program site!
6. University of North Carolina at Charlotte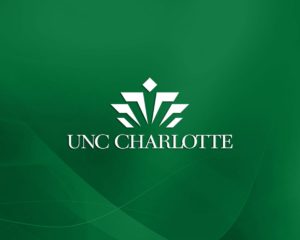 Emergency Management Graduate Certificate at UNC-Charlotte consists of 15 credit hours within the MPA curriculum. To be eligible for this certificate, students must have 12 months of full-time continuous employment in a government agency, nonprofit organization, or appropriate business organization. The student can also be a current enrollee of a master's degree program. Required courses for the certificate include Emergency Management and Intergovernmental Relations. There is also a series of courses that the student can choose from, each equaling three credits. Topics offered include Geographic Information Systems for Non-Majors, Foundations of Public Policy, Project Management, Computer Forensic, and Criminal Justice Management & Decision Making.
UNC-Charlotte is known for offering some of the most exceptional training faculty for the Emergency Management career field. The university also offers over 90 bachelor's degree programs and more than 100 graduate programs. Located in Charlotte, UNC-Charlotte is the home of the 49ERs and full of southern charm. There are also over 350 student organizations available on and off-campus.
Want to know more? Visit the program site!
7. Adelphi University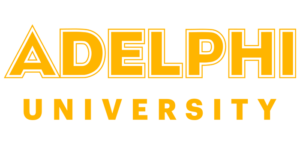 Adelphi University's Emergency Management Graduate Certificate prepares working professionals for gaining knowledge, skills, and insight for a rewarding career field. Located in Garden City, NY, the certificate allows students to learn at their own pace while equipping them to become effective leaders in the Emergency management field. The program assists students in learning how to manage disaster preparedness, mitigation, response, and recovery through an all-hazards curriculum; applying knowledge across several disciplines, industries, and many types of emergencies.
The complete certificate takes about one year. Adelphi is a military-friendly institution, providing affordable tuition to many applicants. The certificate can also help students earn credit toward the Master of Science in Emergency Management. Adelphi University is highly awarded and nationally ranked among top colleges and universities. The college is also one of the best online graduate certificates in emergency and disaster management throughout the nation. The university is one of the first higher education institutions to offer an emergency management program.
Want to know more? Visit the program site!
8. Millersville University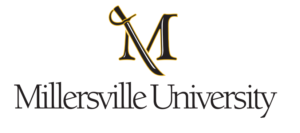 Millersville University's Emergency and Disaster Management Graduate Certificate provides the skills for working professionals to become leaders in preparedness and disaster management. The certificate is 100 percent online and designed to educate graduates in planning and coordinating emergency management efforts. The program will also serve as a means to introduce a wide range of positions in the emergency management field. MU provides highly trained instructors, offering real-world experience, so students can get a strong comprehensive outlook of the program.
The five-course certificate in Emergency Management also provides flexible coursework, allowing students to learn as they go. All courses include faculty and student interaction, discussions, group work, and individual projects. Related certificates may include Social Work, Integrated Scientific Applications, Nursing, and Technology & Innovation. MU, located in Central Pennsylvania, also offers several online and on-campus clubs for students to participate, in through the International Association of Emergency Managers (IAEM).
Want to know more? Visit the program site!
9. Park University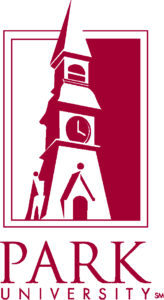 The Disaster and Emergency Management Graduate Certificate at Park University, located in Parkville, MO, prepares graduates for a rewarding career as a professional Emergency Manager or Coordinator. The certificate's curriculum will introduce both communication and technical skills needed for leadership and managerial positions. Students will learn to engage in public policy issues, improve emergency management capabilities, and prepare for any catastrophic disasters threatening individuals and businesses.
Graduates will also learn the principles of disaster, emergency management, and response. In addition, studies of the continuity of operations in both public and private sectors and critical infrastructure will also be discussed. The certificate program total is 12 credit hours. Park offers low tuition rates and financial aid, including scholarships, grants, and loans. Students must complete at least 75% of the coursework at Park and earn a minimum cumulative GPA of 3.0* (for courses in the certificate). Park University is among the best online graduate certificate in emergency and disaster management programs nationwide.
Want to know more? Visit the program site!
10. University of New England

University of New England's Graduate Certificate in Emergency Management offers a four-course certificate program, designed to prepare working professionals and administrators for a management position. Students will gain advanced credentials in emergency management principles and knowledge of the process of mitigation, preparedness, response, and recovery.  The certificate is also completely online, equals 12 credit hours, and can be completed in about four to eight months.
UNE Online also provides three start times in Spring, Summer, and Fall sessions. Additionally, students may apply 3 transfer credits toward the certificate. Each course is in 8-week terms. Required courses will include Introduction to Environmental Health, Healthcare Law and Ethics, Communication for Healthcare Leaders, and also Emergency management. UNE offers high-quality online courses, created by learning experts, offering personalized student support, and a distinguished faculty currently working in the EM field. UNE provides on-campus living in the Maine cities of Portland and Biddeford.
Want to know more? Visit the program site!
---
Why Should I Get My Emergency Management Graduate Certificate Online?
There are so many benefits to receiving an online Emergency Management Graduate Certificate. One reason is the fact that students have the option to take online courses from the convenience of their homes. Let's face it, as students, learning to multitask is of high priority in this day of age. Many students now are working adult professionals, trying to graduate while raising a family, working full time, or both for that matter. Plus, many online courses are available several times a year. Having the flexibility of when to take classes helps tremendously.
With the online Emergency Management graduate certificate, students can also finish much faster than if they were to take on-campus courses. Most graduate certificates are only 12 to 18 credit hours, allowing for graduate students to finish a certificate in half the time of a regular master's degree. In fact, most graduate certificates only take about four to six months to complete. That is only one to two semesters! Common courses for the Emergency Management certificates may include the following:
Strategic Planning and Budgeting
Emergency Management and Geographic Information Systems
Operations and Planning
Introduction of Emergency Management
Critical Infrastructure, Security, and Emergency Preparedness
What Jobs Can You Get With an Online Emergency Management Certificate?
The high demand for emergency management professionals is on a rise. Particularly due to more experienced leaders continuing to look toward retirement. Opportunities for emergency management directors also will continue to open as more professionals retire with a 4% job growth rate through 2029, according to the Bureau of Labor Statistics. Professional candidates with extensive job-related experience in an emergency management role will be considered the best job prospects.
Working professionals with a strong sense of responsibility and a high skill set will make for great candidates for emergency management positions. For those who want to expand their knowledge and gain an insight into emergency preparedness and policies, then earning a professional certificate in Emergency management is the right choice for you. Below are just several job options for eligible candidates to consider when enrolling in the online emergency management graduate certificate program.
Associate Emergency Manager
Emergency Management Specialist
Disaster Response Technician
Business Development Management
Operations Coordinator
Management Analyst
Emergency Management Coordinator
Emergency Management System Director (EMS Director)
Public Safety Director
How Much Can I Make With an Online Emergency Management Certificate?
An emergency management graduate certificate salary may vary from state to state. Actually, there are a variety of factors to consider when it comes to the salary of an Emergency Management position. Location is just one factor. Working professionals in busier cities will tend to receive a higher pay rate compared to suburban and rural areas of employment. Another consideration is the experience of the candidate.
For instance, having a good work ethic and being able to show what kind of experience you have in your future employment will get a candidate in the door much faster. Education is of course the final factor in making the right choice employers will look at. With an Online Emergency Management Certificate, graduates will show that they have the skills and knowledge to take on the position as an Emergency Manager or Coordinator.
Here are the average salaries of the emergency management positions (BLS.gov).
Emergency Management Salary: National Annual Average- $76,250.
Professional, scientific, and technical services $106,570
Colleges, universities, and professional schools; state, local, and private $88,370
Hospitals; state, local, and private $87,920
Local government, excluding education and hospitals $70,130
State government, excluding education and hospitals $66,730
---
Related: