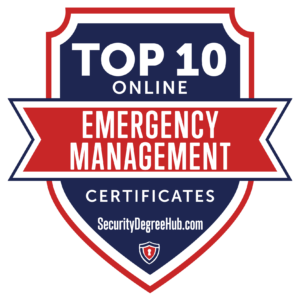 The top online emergency management certificate programs offer accelerated courses to help students on the fast track to success. Let's face it. Emergencies happen, sometimes when you least expect it. Being prepared for an emergency situation is one of the best survival tips. Those first couple of sentences sound like they came from a person with experience in emergency situations, right? Well, that could be you, if you have a passion to make a difference in the field of emergency management. So, where do you start? Simple. Enroll in an online emergency management certificate program. Not every school is the same, yet most course programs will provide all the necessary knowledge needed to prepare students for emergency planning and policies, the financial aspect of how a disaster affects the public, and the implementation of new regulations to prevent more disasters.
Some offer accelerated course options to help students on the fast track to success. Courses may be only a few months to complete, while others may be a whole academic year. Many also offer top rankings and accreditations. Most offer a low tuition rate, or a discount to a specific class, such as military personnel. Bottom line, whatever you are looking for in a certificate program, you can find it in one of these course programs in Emergency Management.
---
1. University of North Carolina at Chapel Hill
The University of North Carolina in Chapel Hill offers a Certificate of Community Preparedness and Disaster Management to working professionals in the field of Emergency Management. The certificate is available fully online with students having the option to attend a graduation ceremony. Classes start every January with a deadline of December 4 to enroll. Graduate students will learn disaster management approaches while focusing on emergency management systems through partnering and networking.
In addition, students participate in peer networking and learning. Students will also participate in 16-week projects as part of their graduate certificate. Each class takes sixteen weeks to complete. The total graduate certificate program in Community Preparedness and Disaster Management takes nine credits. There is no on-campus requirement. The certificate is among the best online emergency management certificate programs nationwide.
Courses in the program include three major topics. These include:
Community and Public Health Security–Disasters, Terrorism, and Emergency Management Systems

Emergency Management I–Analytic Methods

Emergency Management II–Planning and Implementation
Want to know more? Visit the program site!
---
2. American Military University

American Military University's Emergency Management Executive Leadership certificate is an online program. The program prepares both individuals and professionals in the field on how to obtain a leadership role in an emergency management operation. With this certificate and the help of corporations, organizations, and communities, students will improve crisis management capabilities and provide assurance of sustainable actions during times of crisis.
The EMEL certificate program offers six courses, worth 18 credit hours. It covers topics such as Interagency coordination, Hazard mitigation, The economics of disaster, and Public management. However, students do have the option to transfer up to nine credits toward the certificate EMEL program. American Public University System (APUS), located in Charles Town, West Virginia, is accredited by the Higher Learning Commission (HLC). APUS is among the best online emergency management certificate programs throughout the Nation. The college is also known for its low student-to-teacher ratio and military-friendly status.
Want to know more? Visit the program site!
---
3. Auburn University

Emergency Management Certificate from Auburn University offers graduate students a quality-rich curriculum with the convenience of online learning. Each student must complete a minimum of five classes. For example, this will include four specified core courses and one elective. Core courses will include:
Planning & Preparedness for Homeland Security & Emergency Management Post-9/11 & Post-Katrina

Roles in Local Government Emergency Management Operations

Key Challenges Facing Homeland Security & Emergency Management

Resource Management
Possible electives include The COVID19 Pandemic, Strategic Leadership in Emergency Management, Building an Effective Emergency Management Program, and A National Public Health Disaster: Drug Abuse, Addiction, and the Opioid Crisis. In addition, the Emergency Management Certificate course is one of the most affordable certificate programs, ranked at #1 for the best value in the state of Alabama. The school, located in Auburn, AL, also has a low student-to-teacher ratio and can be completed in as little as one year.
Want to know more? Visit the program site!
---
4. Mesa Community College

The online Emergency Management Certificate at Mesa Community College prepares students for a comprehensive curriculum. Located in Mesa, AZ, the program focuses on topics such as managing emergency operations, hazardous materials incidents, tactics, strategy, safety of firefighting activities, and customer service in the public sector. Students will also learn to analyze disaster recovery operations, which includes planning considerations, special populations issues, and recovery responsibilities. Students will also need to define terrorism, and describe the role of first responders in emergency response plans in communication to the media. The total certificate program is 18 credits and is available completely online. However, for part-time students, the program is only 11 credit hours or less to complete.
Be aware: the Emergency Management certificate program replaces the Domestic Preparedness and Homeland Security program. A grade of C or better in each course must be met to pass the certificate program. MCC is accredited by the Higher Learning Commission.
Want to know more? Visit the program site!
---
5. University of Wisconsin Green Bay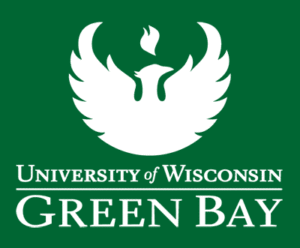 University of Wisconsin's online Emergency Management Certificate equips working professionals in emergency applications and techniques, including the planning and administration of emergency management. The course requires students to have competencies in operational expertise, academic credentials, and response protocols. Courses also include critical analysis skills, policy, and strategic planning to enroll. The 15-credit certificate program also applies to either an undergraduate or graduate program for academic credit. Courses include:
Principles and Practices of Disaster Response Operations and Management

Disaster Recovery

Political and Policy Dimensions of Emergency Management

Principles and Practices of Emergency Management

Strategic Emergency Preparedness, Planning, and Implementation
UW Green Bay fosters diversity, equity, inclusion, and accountability at every level. Each student, whether online or on-campus, is treated with respect. The University also provides a wide variety of clubs and events for students to participate in throughout the UW-Green Bay community.
Want to know more? Visit the program site!
---
6. Eastern Kentucky University

Eastern Kentucky University's Emergency Management and Disaster Resilience Certificate is an online program, designed to prepare students with the skills needed to work in emergency response situations. The EMDR curriculum blends academic and professional preparation through topics such as the evolution of emergency, intergovernmental relations in disaster management, achieving long-term disaster resilience, and infrastructure protection and risk analysis.
The total program contains 12 credits, accelerated 8-week terms, and courses available six times a year. Tuition for the program is affordable to most students, however, those who are active duty military can receive a tuition discount. Free online tutoring and career services assistance is also available. Since the full program is online, there are no campus visits required. EKU holds several college rankings, including the U.S. News & World Report as one of the best universities offering online degrees. EKU is a regionally-accredited University.
Want to know more? Visit the program site!
---
7. Barton Community College
The online Emergency Management Certificate program at Barton Community College is designed for working professionals in the EM field. The certificate program includes 33-credit hours of training and skill-building, with an emphasis on Homeland Security. Some required course examples are Emergency Planning, Characteristics of Hazardous Materials, and Basic Incident Command System/NIMS. In addition, electives include Introduction to Terrorism or Fundamentals of OSHA General Industry.
For those interested in a four-year degree in emergency management, there is a requirement of 64 credits to receive a degree of completion. However, the college requires 15 credits to be completed at Barton. Students who are currently working as emergency personnel, may be eligible to receive extra credit from their employer. For example, working as an EMT or the Fire department. Located in Grandview Plaza, KS, the college provides education to over 15,000 students each year. Both Hybrid and Non-hybrid classes are available.
Want to know more? Visit the program site!
---
8. Wayne Community College

Wayne Community College's online Emergency Management Certificate program prepares students and working professionals for a life-changing career in the fundamentals of emergency management principles. There are a total of 18-credit hours, instructed over two semesters. Topics will cover areas such as Civil Liability, Municipal Public Relations, Terrorism and Emergency Management, and Emergency Operations Center Management. The program will offer the knowledge and skillset to become a leader in the emergency management field.
Some courses will emphasize natural and man-made disasters, as well as terrorism and how to manage disasters, school/workplace violence, and public safety measures. In addition to the program, the main course- emergency management, will cover the four phases: mitigation, preparedness, response, and recovery. Located in Goldsboro, NC, Wayne Community College offers over 140 degree, diploma, and certificate options for students to choose from for college credit. The college also provides flexible schedules.
Want to know more? Visit the program site!
---
9. Fairleigh Dickinson University

The Disaster and Emergency Management Undergraduate Certificate, offered at Fairleigh Dickinson University, is an online,18-credit, 6-course certificate program. The course is designed for individuals working in the field of emergency management. Both theoretical and practical applications, in conjunction with emergency management operations, are discussed throughout the program. Students have the option to choose four core courses and 2 electives to complete their certificate program. For instance, some courses that students may choose are: Technology and Emergency Management, Principles and Practice of Mitigating Hazards, Social Dimensions of Disaster, and Political and Policy Basis of Emergency Management. The electives available are Business and Industry Crisis Administration, Personnel Management for Emergency Services Community, and Effective Risk Communications for Emergency Service Leadership.
Fairleigh Dickinson University offers a variety of degree programs at the associates, bachelor, master's, and doctoral levels. The school also offers several accreditations pertaining to different degree fields. In addition, many degrees hold an AACSB accreditation through the Silberman College of Business at FDU.
Want to know more? Visit the program site!
---
10. Blue Ridge Community College

Blue Ridge Community College's online Emergency Management Certificate program provides an 18-credit curriculum to working professionals in the field of emergency management. The program consists of six courses, two introduced in each semester (spring, fall, and summer). The Emergency Management certificate falls under the program title Emergency Preparedness. Students will learn the four phases of emergency management, the roles of government agencies during emergency response situations, and organizational behaviors that affect the public when an emergency is happening. In addition, sociological disaster research and alternative research approaches are also discussed.
The certificate program is open to all undergraduate and graduate students. However, students with low high school GPA scores may need to take developmental courses in Math and/or English along with the required courses to become a candidate for the program. Blue Ridge offers more than 100 degrees, diplomas, and certificates to eligible students. For students that choose to take on-campus courses, BRCC offers campuses in Brevard and Flat Rock, NC. Their Health Sciences Center is in Hendersonville.
Want to know more? Visit the program site!
---
Why Should I Get My Emergency Management Certificate Online?
To get the most out of an amazing career in Emergency Management, students should take their courses online. Online courses tend to offer many benefits, compared to on-campus living does. For one, it is a lot more affordable. There is no room and board cost and you can work primarily at your own pace. Some schools offer multiple start dates for students who are working professionals as well. In addition to the low tuition cost, getting a certificate online can allow students to finish their educational goals sooner. As a result, getting their foot in the door in Emergency Management before other candidates in the same industry.
There are some important qualities to consider when applying for a position such as an emergency management director. For example, having good communication skills will help you portray clear and concise planning measures to your audiences. Another quality is critical thinking and decision-making skills. This will help in anticipating hazards and handling stressful situations. Interpersonal and Leadership skills will also benefit students trying to get a position with an Emergency Management Certification to show. Working well with other management officials will ensure a positive attitude with others in the field.
What Jobs Can You Get With an Online Emergency Management Certificate?
Most students who graduate from an online emergency management certificate will find employment with government-run agencies, public and private corporations, or organizations needing security measures. Positions commonly sought out are Emergency Manager, Emergency Management Planner, Emergency Operations Coordinator, Environmental Compliance Planner, and Emergency Management Specialist. If the student works for the government, some will work in either state, local, federal, or international levels of government.
Businesses and Corporations also hire security officers, to maintain emergency protocol and security measures. Having an Emergency Management certification when applying would benefit the candidate and establish a good rapport with their HR department. Those coming from the military will also be great candidates for an emergency management position.
According to the BLS, other possible areas of interest may include, but not limited to is:
Public safety personnel (emergency management, airport personnel, fire and police)

General public sector managers (responsible for emergency management)

Industrial emergency responders (fire and hazardous materials)

Institutional emergency planners (schools, hospitals, and prisons)

Environmental professionals (DNR and forestry)

Business continuity planners (banking, manufacturing, insurance and corporations)
How Much Can I Make With an Online Emergency Management Certificate?
Once a student graduates with the Emergency management certificate, the salaries will vary on certain factors. For example, for those who work off the coast or in known areas where fires are most common, then the career salary is likely to be higher. However, the median annual salary pay for the emergency management position is $76,250 per year, according to BLS. Those with more advanced educational status may receive as much as $142,870.
Full-time positions are the average. However, do not be surprised to receive overtime in some situations. Many people that work as emergency managers are on call and put in more overtime hours than their subordinates do. Some managers may also work evenings and weekends to meet community groups to prepare emergency response plans.
---
Related: