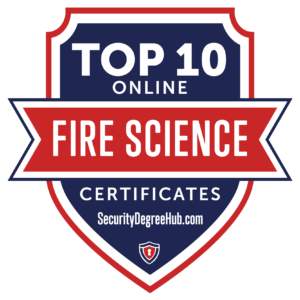 Earning a Fire Safety Certificate is the academic standard for all who have a goal of becoming a firefighter, fire technician, or be in some form of an emergency service management position. Most individuals that enroll in a fire safety certificate program are already working as professionals in the field. Some may be firefighters, however, some have a position as a safety manager or fire safety coordinator. Others may be looking for a job with a certificate. Many academic education opportunities are available and found through an online fire science certificate or fire safety online program. The average certificate program can take as little as one academic year to complete. However, there are a few that may be less than six months. Most programs are around four to six courses long.
The basic knowledge of fire safety or fire protection certificate programs is concepts of fire behavior, fire safety protocols, and emergency equipment knowledge. Other common knowledge taught in the courses are codes and fire inspection, fire prevention, and public protection strategies. Below is a list of the top 10 Online Fire Safety/Science Certificate Programs.
Many factors of the top chosen fire safety certificates are low-class sizes, accredited programs, availability, and exceptional instruction from top experts. Also, many schools on this list may offer the certificate as a great addition to a graduate-level program or bachelor's degree in Fire Science or related studies. Whatever a student's ultimate academic goal is, the online fire safety certificate program is one choice that should not be passed by.
---
1. Worcester Polytechnic Institute
The Fire Protection Engineering Graduate Certificate at Worcester Polytechnic Institute is a four-course program, available fully online. The program provides students with the skills to become leaders at the forefront of fire science innovation and fire safety research. The course prepares students for many career opportunities, such as fire protection engineers and fire management personnel. Students will also learn strong knowledge of fire safety and hands-on training. This will make a difference in the community they serve while making the world a safer place to live.
The course is also available on campus to students who chose to enjoy campus living. Requirements for enrolling in the Fire Protection Engineering graduate Certificate include a bachelor of science in engineering, engineering technology, or the physical sciences. The certificate may also lead students into WPI's MS in Fire Protection Engineering Online program and as a great addition to any science-related BS degree.
Want to know more? Visit the program site!
2. American Military University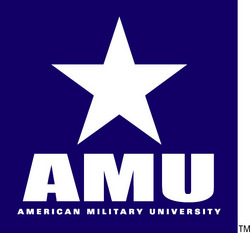 American Military University's Fire Science Certificate is an 18-credit, six-course program, that offers students an inside look at fire safety and emergency services. Students will learn the essentials of fire behavior and combustion. Including, strengthening their knowledge of fire prevention, protection systems, and understanding of safety and survival tactics. The complete Fire Science program is part of the Fire and Emergency Services Higher Education Model Curriculum (FESHE), as it is presented and outlined by the U.S. Fire Administration and National Fire Academy.
In addition, students enrolled in the program will learn how to identify the fire protection systems of today's building protection systems. Including, identifying construction methods and types of construction and demonstrating risk analysis for a geographical community. To be eligible for the certificate in fire science at AMU, students must obtain a high school diploma or equivalent (GED). However, up to nine credits are transferable for academic credit. Classes are also small and convenient.
Want to know more? Visit the program site!
3. University of Maryland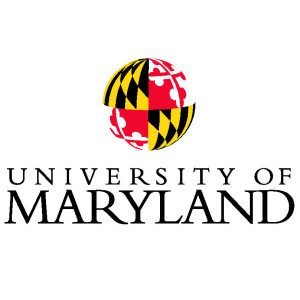 University of Maryland's Fire Protection Engineering Graduate Certificate offers students a bright look into fire protection and safety. The twelve-credit certificate program is available entirely online and also provides an extensive curriculum full of the latest technological advances in fire engineering, and career advancement opportunities in fire science fields, including scientific and technological principles. Course studies will cover Smoke Detection & Management, Advanced Fire Modeling, Advanced Fire Dynamics, and also Advanced Fire Suppression.
All eligible students must also submit an application online to the Maryland Graduate Applied Engineering (MAGE) program, which also administers all Professional Master's and Graduate Certificate programs. In addition, Students need to hold a GPA of 3.0 or higher to enroll, including earning a BS in engineering or another related field prior to enrolling in the graduate level of the Fire Protection Engineering program. At the moment, tuition prices are the same for both on-campus and online students, including non-residents.
Want to know more? Visit the program site!
4. Blue Ridge Community College

The Blue Ridge Community College's Fire Protection Certificate offers students an 18 credit course program, broken into two semesters. Students will be able to complete the program in less than one year. Graduates will learn the importance of fire protection methods, firefighting strategies, fire protection law, and knowledge of building construction. The completion certificate is available online.
To be ready for the Fire Protection certificate program, undergraduates may take developmental courses in Math and/or English in preparation or a pre-enrollment placement exam. Blue Ridge Community College offers student support services to all in need of assistance or mentoring. The college also offers plenty of student resources. This includes exceptional trained staff and faculty available to both on-campus and online students. Check their website for community involvement and events for all students and professional staff.
Want to know more? Visit the program site!
5. Cincinnati State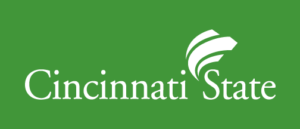 Cincinnati State's Fire Service Certificate prepares all fire safety personnel with the skills and training needed to have a long-lasting career as a firefighter or EMS technician. The course program includes a 3-semester format, preparing students with both lab work and lectures. The program is also split into two types of training, Firefighter 1 and firefighter 2-course schedules. Each one will prepare students for the State of Ohio's Certification exams.
Knowledge of Emergency Medical Technician Theory and Practice, Emergency Vehicle Operator, Principles of Emergency Services, and Fire Behavior and Combustion are a few of the classes introduced in the program. A certificate in the Fire Service program can be applied to the Fire Service Technology associate's degree. In addition, other related programs include Fire Service Technology (FST) and Fire Service Leadership (FSTL). Graduates of the certificate in Fire Service program may continue to earn a bachelor's degree in fire safety or fire service.
Want to know more? Visit the program site!
6. Johnston Community College

The Fire Management Certificate at Johnston Community College prepares students for careers in fire safety management positions. The complete certificate program is 18 credits and can be available through several class formats. These include day and evening classes, as well as online, full-time, and on-campus class schedules. The Fire Management Certificate is completed in two semesters (Fall-nine credits and Spring-nine credits).
In addition to training, courses in the certificate program include Introduction to Fire protection, Managing Fire Services, and Fire Service Personnel Administration. The college, located in Springfield, North Carolina, also provides a wide range of other public service programs. For example, the Fire Protection Technology Degree, and certificates like the Fire Investigation and Fire Management certificate and the Firefighter training certificate. The school also offers a student virtual assistance program and a variety of support services and resources for students to grow.
Want to know more? Visit the program site!
7. Wayne Community College

Wayne Community College's Fire Service Management Certificate offers students an 18-credit program, which completes in only two semesters. There are nine credits for each semester. Some of the courses introduced in the program will cover Critical Incident Management for Public Safety and Introduction to Fire Protection. Civil Liability and Emergency Management Services in Law and Ethics will also be added as one of the main courses.
Although some are transferrable, students will need to take the required amount to graduate with the certificate. The Fire Service Management Certificate is an applied science degree program. WCC is one of the most affordable colleges with this certificate program, however, the college does accept financial aid for those who are in need of financial assistance. The college is also military-friendly and offers discounts to those eligible for these discounts. Scholarships may also be available to all eligible to receive them.
Want to know more? Visit the program site!
8. Gaston College

Gaston College's AAS degree in Fire Protection Technology provides students with technical and professional knowledge of fire protection training and skills needed for positions in public and private sectors. The program will cover advanced learning in fire protection techniques, administration, and fire management. Both lab work exercises and classroom settings will be part of the AAS program. Students will also learn technical and administrative skills such as hydraulics, and hazardous materials.
By the end of the program, graduates will be able to demonstrate fire prevention practices, have knowledge of financial processes associated with the fire service, and demonstrate effective emergency management protocols. This also includes applicable NFPA standards and guidelines. The total AAS program in fire protection technology is sixty-seven credits and takes approximately one to two years to complete. Job seekers may find work in governmental agencies, industrial firms, educational organizations, and insurance rating organizations with this degree.
Want to know more? Visit the program site!
9. Alamance Community College

The Fire Protection Management Certificates at Alamance Community College offer a 15-credit program to both undergraduates and graduate students. The program is well-versed in the knowledge of fire safety and protection strategies. The program also includes community interaction techniques with both local and state governments and emergency management services.
ACC also offers an AAS degree in Fire Protection Technology for students who are seeking more than just a certificate. The AAS degree is 40 credit hours and can be completed within one year. Students will learn how to safely carry out fire prevention, fire suppression, and arson detection/investigation tasks. Also, know how to instruct and supervise fire service personnel, adhere to OSHA guidelines, code enforcement, and building construction. Graduates may also work with law enforcement to optimize safety protocols. This may include creating effective strategies for fighting fires and dealing with hazardous materials.
Want to know more? Visit the program site!
10. Durham Tech Community College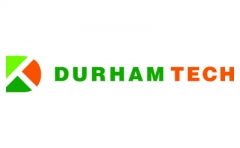 Durham Tech Community College offers to students a Fire Protection Technology – Fire Management Certificate. This 18-credit certificate program provides knowledge and skills in technical, managerial, and leadership areas of employment. Students will find advancement opportunities within fire protection communities and other related firefighting industries. The course offers students two types of academic terms to choose from. The short term may be completed by the student within one year, however, the long term may take up to two years.
The Fire Protection Technology curriculum will include diverse studies in fire protection subject areas, fire prevention and safety, public education, building construction, and fire ground strategies and tactics. An emphasis on fire characteristics, structural consequences of fire, risk assessment, and management are part of the curriculum. This also includes research relevant to fire studies, communications, and leadership methodologies. DTCC also offers transfer credits from related fields.
Want to know more? Visit the program site!
---
Why Should I Get My Certificate in Fire Science Online?
There are many opportunities with any certificate program. However, a fire science certificate may offer more than what you expect from your average fire safety program. After all, it is sometimes similar to an emergency management program or can go along with a fire science degree. In some cases, a fire safety certificate is a gateway to other emergency management fields, such as security-level positions, business management positions, or IT career paths. For those interested in fire career positions, the fire safety certificates offer many opportunities that a fire professional would not normally receive without the extra education that the certificate provides.
An online fire science certificate may also help advance your skills as a fire safety professional. Whether you have already established yourself in the field or not. Career positions in management areas of fire safety may require a certificate level or higher as well. For example, to obtain or continue in the specific career path of choice.
What Can I Do with a Certificate in Fire Science?
There are many places of work if you have a fire science or fire safety certificate. Most workplaces, such as local fire stations will provide graduated students a good starting point as a firefighter in training or as established fire safety professionals. The fire safety certificate provides a variety of employment opportunities. Some positions may include 911 fire or police dispatcher, Fire prevention inspector, or a Fire Marshal.
However, in some cases, a fire marshal position may call for a 2-year AAS degree. Other career areas may include fire protection technician, fire service educator, risk management specialist, or emergency service personnel. Construction or building inspector is another career choice for a student who has a certificate in fire science or fire safety. Having a background in paramedic training or EMS will also be appreciated and help the graduate to go far in their career as a fire safety professional. Once you have a certificate in fire science or related studies, the career possibilities are endless.
Can I Get a Management Job with an Online Certificate?
Absolutely! Although, some county or local towns in rural areas may require an extensive work history to go along with the online fire safety certificate. In today's world, the online education option is continuously growing. In fact, it does not even matter what your main focus or concentration is. Online career options are popping up in every type of school environment. Whether it is at a small community college, like the ones on this list, or at a large private university. For fire safety certificates, much of the information studied is readily available online. However, sometimes lab work is often a requirement in certain schools.
For students working toward a managerial position, online fire safety and risk management certificate will be the best option. It will not only prepare you for the fire employment position of choice, yet also provide essential managerial skills needed to become a great leader. In fire safety management, showing empathy and having a supportive demeanor will allow you to rise to any challenge.
---
Related: