Homeland security certification benefits include a chance for a very lucrative career with a certification from an accredited institution.  In today's world, the career path of a certified homeland security professional is in high demand. The Department of Homeland Security is one of our Nation's top agencies. They work to protect and defend the US from natural and man-made disasters or catastrophes.  These professionals are also the ones standing at the frontlines, protecting our borders, dedicating their lives to eliminating the threat of terrorism.
Therefore, the best thing for those desiring to become one of these dedicated professionals is the Homeland Security Certification. Earning a homeland security certification from an accredited institution will also give students a chance at a very lucrative career. The Department of Homeland Security got its start in 2001, shortly after the attacks of September 11. Though the agency is still young, getting a certification in the field will demonstrate a student's proficiency and knowledge of the industry.
Featured Schools
Where do I Get a Certification in Homeland Security?
Similar to other industries, the Homeland Security Certification programs can be found in post-secondary schools or professional trade associations. The programs in Homeland Security provide the basic foundations of the industry, as well as new concepts, procedures, and issues pertaining to the industry.
Students can become academically and lucratively successful once they graduate. Specializations added to the course may help narrow a student's field of interest within the security-related field. Areas such as cyber security or intelligence analysis may be of these that are popular and chosen by many students.
Many professors and instructors of these schools are often pioneers, known for creating our national or state policies. Some now work alongside agency leaders throughout the Homeland Security industry. Both instructors and professors that teach the homeland security courses provide hands-on experience that can benefit students who want more out of their certificate. In the homeland security industry, successful careers are often sought out by students, so having top-notch teachers is a huge gain.
Can a Homeland Security Certification be free?
There are several ways to receive a free or low tuition cost for students interested in the Homeland Security Certification. One way is through the military. This applies to Active Duty service members, retired military personnel, or a family member of service members. There are in fact many military-friendly colleges and universities that offer free courses or at least provide a discounted rate toward the tuition cost for the Homeland Security certification program.
Another option is to take classes at a community college. Many two-year institutions or trade schools offer security-related courses at little to no cost to active duty or retired military personnel. For those not service members, community colleges and trade schools are often affordable choices. Many provide online classes, allowing for more flexibility in course times.
Can I achieve a Homeland Security Certification Online?
Yes. In fact, there are numerous Homeland Security Degree programs from both community colleges to four-year universities that now offer the Homeland Security Certification completely online. Once graduated, the student would be considered certified homeland protection professional.
Students who choose to receive a Bachelor's degree in Homeland Security will also go far in the Homeland Security field. The four-year program will give students the skill set and knowledge to be great security agents. The online coursework allows students to work at their own pace, providing plenty of flexibility between work and school.
Common Courses for Homeland Security Certifications
There are a handful of top courses most colleges offer for the Homeland Security program. Courses commonly offered for a homeland Security certification are as follows:
Fundamentals of homeland security
Leadership Applications within Criminal Justice Administration
International and Domestic Terrorism
Ethics and Integrity in Homeland Security
National Security Policies.
Homeland Security Certification Career Options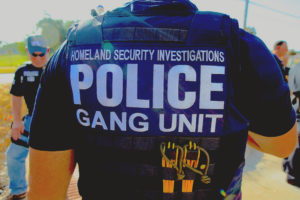 As mentioned above, the homeland security career path can be a lucrative choice. Most students who graduate go on to work for the industry itself. Careers are sometimes entry-level positions, yet some students with high GPA scores may find themselves in higher positions after they graduate.
Do keep in mind, that there are extensive criminal background checks, and drug tests, and may even need to undergo a lie detector to be eligible for hire. However, it is often worth it, to say the least.  Here are some of the most common career paths for graduated students to find employment. In fact, many of these jobs are with either FEMA or the NSA.
Crime Prevention Specialist (Homeland Security)
Chief Information Security Officers (NSA)
Intelligence Analyst (NSA)
Coast Guard and Rescue Operator (FEMA)
Civil Engineer(FEMA)
Fraud Investigator (FEMA)
US Customs Agent (Homeland Security)
Secret Service
---
Related: