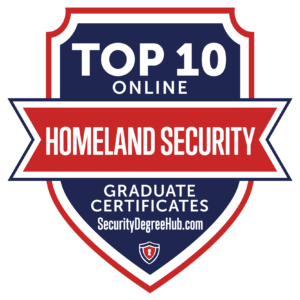 The top online Homeland Security graduate certificate programs can open many career possibilities and are a great addition to a four-year degree. Choosing a career in Homeland Security will provide an array of career opportunities and benefits along the way. Homeland security is one of the nation's top defenses against crimes, terrorism, and attacks that impact our way of life, both nationally and globally. Earning a homeland security graduate certificate online can open many career possibilities. The certificate is a great addition to a four-year degree and some students even take it further by adding an emergency management concentration to the certification.
Below are the Top 10 Online Homeland Security Graduate Certificate Programs for 2021. As you scan through this list, consider several factors. For instance, the school's top rankings, accreditations, highly trained and acclaimed faculty, and any special accommodations. Many offers discounted tuition costs to in-state residents and some may offer financial aid. Many colleges and universities are also military-friendly. In addition, these certificate programs provide the best skills for any graduate student or working professional to become successful in the Homeland Security field.
Featured Schools
---
1. Texas A&M University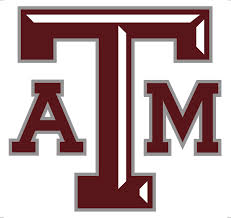 Texas A & M University's online Homeland Security Graduate Certificate offers an outstanding curriculum for working professionals. The program assists graduates in wanting to increase their knowledge of homeland security principles. The certificate is available online, and also on campus. The CHLS certificate is a great addition to a graduate's security-focused resume. This includes career paths for public safety, cybersecurity, law enforcement, and emergency management positions.
Courses taught at TAMUC are from nationally and internationally acclaimed faculty members. The curriculum provides state-of-the-art technology solutions and helps students gain a better understanding of the critical infrastructures of today. Students also have a choice to focus on several topics. The choices are Border Security, Critical Infrastructure Protection, Emergency Management, Crisis Preparedness, and National Security Policy and Management. The Certificate in Homeland Security is a 15-credit hour program. Some financial aid or scholarships may be available to eligible students. Veteran's benefits are accepted as well.
Want to know more? Visit the program site!
2. Michigan State University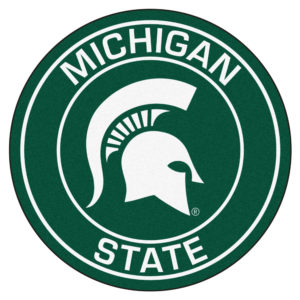 Michigan State University's online Homeland Security Graduate Certificate is a three-course program, providing a specialization option to the Homeland security career path. The program is geared toward working professionals and graduate students in security-related career positions. The three courses include Foundations in Homeland Security; Issues in Criminal Justice: Public/Private Partnerships; and Terrorism. The graduate certificate is a great addition to those working as practitioners, including graduate students. The course will allow you to update your skills set and gain knowledge to address the challenging issues of public safety in the 21st century.
Located in East Lansing, MI, the college offers 38 MSU programs, nationally ranked in the top 25. Other related certificate programs may include Criminal Justice, Law Enforcement, and National Security fields. The University focuses on diversity, equity, and inclusion processes. MSU is also among the best homeland security graduate certificate online programs nationwide.
Want to know more? Visit the program site!
3. George Mason University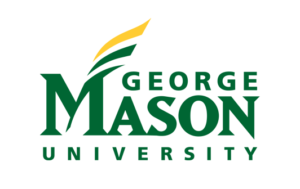 The Emergency Management and Homeland Security Graduate Certificate at George Mason University is ideal for students with a focus on policy, planning, security, and organizational and management skills. Students will also learn the importance of emergency preparedness and homeland security principles. Many recipients of the certificate program are from fire and police department personnel; Federal, State, and Local Government Agencies, and Military service members.
Students will also gain essential knowledge of top security measures, including the tools to minimize damage from natural disasters and prevent external attacks. The total certificate is a 15-credit program, with 9 credits from required courses and 6 elective credits. Courses are available in the Fall and Spring semesters. Tuition costs are affordable to most students. However, Virginia students receive an exceptional discount. Although this certificate is available online, GMU has open campuses in Fairfax and Arlington, Virginia; including a Sci-tech and South Korea campus.
Want to know more? Visit the program site!
4. Indiana University
Indiana University's Homeland Security and Emergency Management Graduate Certificate is an interdisciplinary graduate certificate. Students in the certificate program will learn skills that will help them achieve success and provide ways toward promotions within the field. The Online Graduate Certificate in Homeland Security and Emergency Management also prepares students for careers in public safety, Communications, Emergency preparedness, and US Customs and Border Protection.
Courses include Emergency Management, Risk Analysis for Public Safety, and National and Homeland Security in America. Graduate students must complete 15 credit hours of graduate coursework from the O'Neill School of Public and Environmental Affairs to receive the certificate. To enroll in the program, students must have a bachelor's degree. Some students use the certificate as part of a graduate degree minor. IU provides nine campuses, serving over 90,000 students. The University also offers over 930 academic programs.
Want to know more? Visit the program site!
5. The Citadel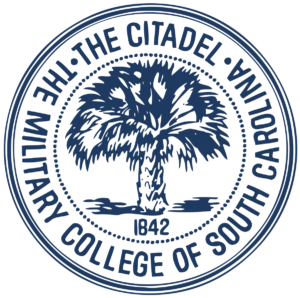 The Citadel's Homeland Security Graduate Certificate is part of the Military College of South Carolina. The Certificate is designed to provide graduate students with an extensive understanding of homeland security issues that affect our nation today. Students will develop leadership skills and build on these skills in all aspects of homeland security. The certificate program is completely online. Courses will introduce basic homeland security concepts, applicable management principles, and policy analysis.
Critical leadership skills are also necessary to become successful in the homeland security field. The Homeland Security Certificate program will cover areas such as Homeland Security Strategy and Interagency Collaboration; Homeland Security Management Principles, Tools, and Applications; and National Security Policy Development. The Citadel ranks as the #1 Public College in the South, offering up to a master's degree by U.S. News & World Report. It also provides a low student-to-teacher ratio, with faculty being nationally recognized scholars.
Want to know more? Visit the program site!
6. Penn State World Campus

Penn State World Campus' Homeland Security Graduate Certificate offers students a strong, comprehensive curriculum of homeland security principles and the issues that govern our nation's defense agency. The certificate is for homeland security professionals that have a desire to shape future leaders in the field. Students will gain an understanding of the origins and organization of the homeland security enterprise and relevant Congressional acts, presidential policies, and national strategies.
Penn State Homeland Security portfolio is one of the country's most respected and comprehensive HLS programs available to graduate students. Apply for the homeland security certificate by July 1, and you can start on August 23 for the Fall classes. There are a total of 12 courses in the program. Students also have the option to apply their certificate toward the Master of Professional Studies in Homeland Security Base Program. The online college has a history of more than 100 years of distance education, including over a decade of experience in online learning. It is also a military-friendly global institution.
Want to know more? Visit the program site!
7. University of Arkansas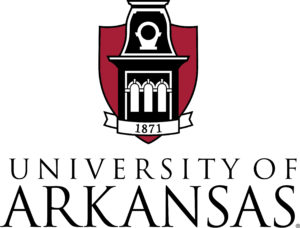 The Homeland Security Graduate Certificate at the University of Arkansas provides the critical skills needed to prepare both graduates and working professionals for the Homeland Security field. The curriculum will include five 8-week sessions, offered throughout the year. The graduate program also will discuss common homeland security topics and management processes. Students will develop homeland security competencies, following industry and government standards. Graduates will also apply technical management skills to interdisciplinary problems, including developing innovative solutions.
Whether you are an emergency manager, law enforcement, or cybersecurity professional, a Homeland Security graduate certificate provides all the necessary knowledge you will need to advance in your career. The program will introduce three core courses, required for completion. Graduates can also choose from several comprehensive electives to help gain more knowledge of the industry. The University has an outstanding reputation and has been assisting students with their educational goals for over 150 years.
Want to know more? Visit the program site!
8. University of Maryland Global Campus

University of Maryland Global Campus' Homeland Security Graduate Certificate offers graduate students the knowledge to gain real-world experiences. Students will perform security risk assessments and learn how to plan for and manage operational recovery, and develop strategies to protect people, facilities, and critical infrastructure. In the program, students will also learn how to tackle the five major mission areas in homeland security, as defined by the Department of Homeland Security. Courses will cover issues in emergency management, cybersecurity, bioterrorism, and energy security. Business management principles are also included.
A total of 15 Credits are Required for completion of the graduate certificate. Students are encouraged to have strong writing and analytical skills before applying for the graduate certificate in Homeland security. The graduate certificate program does accept up to 3 transfer credits. Graduate programs start on July 14th. Those taking online courses get free digital course materials. Military service members, veterans, and their spouses and family members receive a discount through UMGC.
Want to know more? Visit the program site!
9. Old Dominion University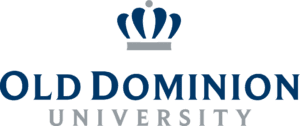 Old Dominion University, located in Norfolk, VA, offers an online Homeland Security Graduate Certificate, designed for working professionals. Coursework for the graduate certificate will provide practical, real-world applications used in the workplace. Students will learn probability assessment methods needed to make logical decisions when managing risks. Courses will also allow students to develop cyber threat models using attack graphs/trees, STRIDE, Universal Modeling Language, and other risk analysis tools.
In addition, skills in disaster prevention, preparation, communication, responsiveness, and recovery are introduced in the program as well. Key skills in leadership, critical thinking and analysis, logistical planning, communication, and problem-solving are part of the course curriculum. The homeland security graduate certificate is a total of 12 credit hours (four courses). Students also choose two elective courses from these specific areas: cybersecurity and information security, cyber systems engineering, maritime security, collective and global security, or leadership and management in cybersecurity.
Want to know more? Visit the program site!
10. Missouri State University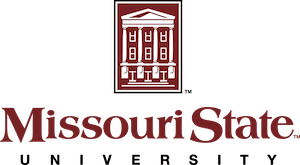 Missouri State University, located in Springfield, offers the online Homeland Security and Defense Graduate Certificate. Skills learned in this course include leadership and critical thinking skills. The graduate certificate program is 12 credit hours, with graduate-level experience teaching the student how to identify acts of terror. The program also helps students in thinking and act critically, pragmatically, and strategically in high-stress environments.
Courses will introduce core issues, principles, and problem-solving approaches applied to challenges confronting local jurisdictions or sponsoring organizations. The total certificate can be completed in less than one academic year. For those who desire to protect the nation from threats, both domestically and globally, then this is where to be. Missouri State offers affordable tuition costs that are below the national average. Both financial aid and scholarships are available. All graduate certificate programs provide accreditations and flexible scheduling for classes.
Want to know more? Visit the program site!
---
Why Should I Get My Homeland Security Graduate Certificate Online?
There are many reasons to choose an online program, let alone a graduate certificate available online. It has been said that enrolling in an online academic program provides several benefits. For an online Homeland Security Graduate Certificate, this stands true. In most cases, those who partake in an online program in Homeland Security are working professionals already established in the field. However, some may be graduate students looking to advance their skills for a career that would bring them further in today's security-related fields.
An online graduate certificate can also provide students with more flexible scheduling of courses, compared to brick and mortar on-campus living. Many federal agencies also encourage their employees to attend online courses to help with advancement and promotional opportunities. The online graduate certificate in homeland security is one program that is worth taking and will benefit both the applicant and the employer who hires them.
Can I Get a Job with a Graduate Certificate in Homeland Security?
Online Graduate Certificate in Homeland Security prepares graduate students for many types of careers. Some options for this certificate may include an Emergency management specialist, Emergency preparedness coordinator, Hazard mitigation officer, and public safety director. Other possibilities may be a Transportation security officer, Emergency communications officer, US Customs and Border Protection officer, or an Intelligence analyst.
Students can find employment in government agencies, nonprofits, and public and private sectors of business. Possible career opportunities include the Armed forces, Coast Guard, Drug Enforcement Agency, and Law enforcement. For business ventures, graduates can also find employment as Compliance Managers, Investment Fund Managers, Security Managers, or Loss Prevention Managers. In addition, for top security positions within homeland security, some graduates may look for jobs with the Secret Service or the CIA.
How Much Can I Make with a Graduate Certificate in Homeland Security?
The homeland security grad certificate salary will vary on several factors. Overall, the certificate will provide a very lucrative salary, yet it depends on who you are employed, the work experience you bring to the table(or job), and the location or where the position is. In some cases, those with specializations or concentrations within the graduate certificate will receive even higher pay salaries than those who just earned the basic program requirements.
A homeland security position is similar to an emergency manager. According to the BLS, this salary has a medium average wage of $76,250 per year. Of course, homeland security salaries will vary from the above amount. So this is a slight estimate.
---
Related: