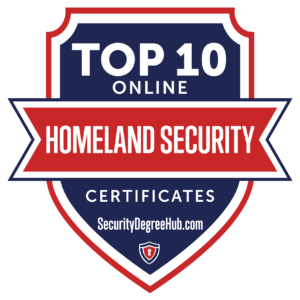 The Homeland Security career path is one of the newest fields for students to enter. For the most part, it is because the Department of Homeland Security is fairly a new agency. This is why choosing to apply your skills to an online Homeland Security Certificate program is one of the best choices a student can make. Getting a homeland security certificate can open many doors and career opportunities for students focused on the security-related industry. The program will also provide the basic principles of homeland security, core skills needed for applying at the DHS, and some specialization classes that may help boost your career.
Below are the Top 10 Online Homeland Security Certificate Programs. Many certificate programs on this list can coincide with the Emergency Management Certificate program as well. Many programs can be completed in less than one year. Students will apply their skills in emergency preparedness, crisis management, and effective training for impending disasters. Many schools also provide top-ranking and accreditations by prestigious associations. When scrolling down the list, notice that many offer affordable tuition, exceptional faculty, and a military-friendly environment. We hope that there is one school on this list that fits your needs.
---
1. University of California Los Angeles

UCLA's Emergency Management and Homeland Security Online certificate offer working professionals a rewarding career path. Recognized by the IAEM (International Association of Emergency Managers), the program is a multi-course certificate, offering core knowledge and skills essential for leaders in the world of emergency planning, security, protection, and emergency response. Courses are also available as Hybrid or on campus. Students will learn the foundational background and resources of the Department of Homeland Security, including crisis management and communication. The course program teaches the fundamentals of emergency preparedness and the importance of evaluating vulnerabilities and risks in an organization.
Whether you are working professionals seeking to continue your educational goals or want to build their skills in emergency preparedness, this certificate is for you. UCLA students in this program are 50 percent more likely to receive a salary increase after starting the Emergency Management and Homeland Security certificate program. UCLA, located in Los Angeles, is WASC-Accredited (Western Association of Schools and Colleges).
Want to know more? Visit the program site!
---
2. Arizona State University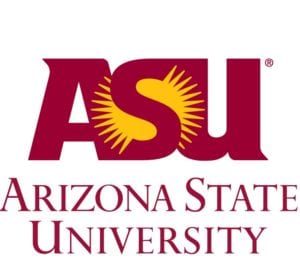 Arizona State University's Homeland Security Online Certificate prepares students with the necessary skill set to enter a career with either homeland security, the NSA, or other security-run government agencies. The course is a 21-credit program, uncovering the criminal forces that threaten our way of life, such as terrorism, financial crimes, gangs and organized crime, whether domestic or international systems. The course will also explain how law enforcement agencies, the military, and other national security systems defend us against these threats.
An extended topic on cyber-terrorism and advanced crime is also available to students of the Homeland Security certificate program. Students must receive a "C" or higher to earn credit for the certificate. Some prerequisite courses may be needed to complete the requirements of this certificate. The 21 credits consist of 5 required classes and 2 electives. ASU ranks #1 for innovation and among the best graduate schools chosen by students.
Want to know more? Visit the program site!
---
3. American Military University

The Homeland Security Certificate at American Military University is an online program, providing students with understanding of national security threats that loom our nation's security infrastructure. Courses in the program focus on weapons of mass destruction, Security vulnerabilities, Intelligence, consequence management, and Homeland defense. In the certificate program, Students will learn to differentiate between homeland security and homeland defense, know the difference between valuable sources of information and those sources that are questionable, and assess proposals for improvement in the state of homeland security.
Students must also describe the need for, and importance of the FBI, CIA, and NSA. The total program is 18 credits. However, nine credits are transferable if from an accredited college. The Homeland Security certificate at AMU is designed for working professionals and military service members with the option to advance their knowledge of public safety protection measures. AMU, located in Charles Town, WV, is a member of the American Public University System.
Want to know more? Visit the program site!
---
4. American Public University

American Public University's Homeland Security Certificate is an online program. The program shows the need for national security agencies, and how they gather intelligence. The program will also analyze the current state of homeland security in the US, and explore national security threats. The course curriculum will prepare professionals working in the field by creating proactive measures to protect public safety.
Students in this certificate program are a community of both homeland security professionals and volunteers, dedicated to averting terrorist attacks and having a strong emergency response in the event of a disaster. The complete program is 18 credits. American Public University works alongside AMU, both of which are located in Charles Town, West Virginia. APU is among the most affordable colleges throughout the Nation. The college also offers a discounted tuition rate to all military personnel, whether Active Duty or retired.
Want to know more? Visit the program site!
---
5. UMass Lowell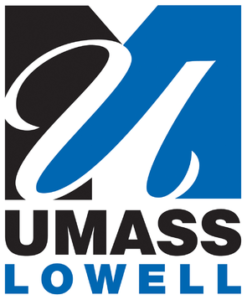 UMass Lowell's Homeland Security Management Certificate is an 18-credit online program. Offered by the School of Criminology and Justice Studies, the program is perfect for working professionals in the areas of public safety, security management, and law enforcement. The course program is also beneficial to Executive personnel of businesses or corporations that oversee security problems within the company. Since the attacks on September 11th, the U.S. Department of Labor predicts that the employment of security management personnel will continue to grow (compared to other occupations) due to the threat of terrorism.
Choosing this certificate program will enhance students' skills and knowledge to become well-prepared for any security threats or attacks, whether domestic or internationally. The Certificate program of Homeland Security Management offers a First-rate faculty, commitment to the student experience, and flexible and convenience class scheduling. Accreditation of the Homeland Security Management certificate is by the New England Commission of Higher Education (NECHE). UMass has several campuses other than the Lowell student campus
Want to know more? Visit the program site!
---
6. Missouri State University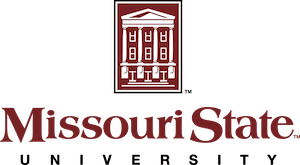 Missouri State University's Terrorism and National Security Undergraduate Certificate program prepares Homeland Security personnel in perceiving threats and attacks that face both our physical and digital borders. The course will increase career readiness in areas such as law enforcement and homeland security. In addition, the course will provide knowledge of Far-right terrorism, Environmental terrorism, Jihadist violence, and Cybercrime.
Graduates of the certificate program may find employment as Intelligence analytics, Emergency management personnel, Police officers, Program Directors, or Defense consultants. Possible employers are the FBI, National Security Agency, Coast guard, or even the Secret service. Students must also complete at least 60 hours of undergrad work and have a  GPA of 2.50 or higher to enroll in the certificate program. The total program is 15 credit hours. MSU is a comprehensive institution offering both undergraduate and graduate programs, including a professional doctorate option. 
Want to know more? Visit the program site!
---
7. Eastern Kentucky University

Eastern Kentucky University's Homeland Security Certificate Online program offers a 24-credit hour program. The certificate program helps build students' credentials and develop a strong background of the foundations of the homeland security field. In addition to foundational courses, students will learn concepts and principles of homeland security, and address common threats the the security of our nation's border.
The complete program is 100% online and provides a low tuition rate for all eligible students. The school, however, does not accept transfer credits. All active-duty military personnel receives a discounted tuition from EKU. The college offers accelerated 8-week terms and courses are available 6 times per year. EKU is a regionally-accredited university. The college ranks among the nation's best colleges and has been in the business of educating students for over 100 years. Personal advisors and online tutors are also available.
Want to know more? Visit the program site!
---
8. Fairleigh Dickinson University

Fairleigh Dickinson University's Security and Terrorism Studies Undergraduate Certificate is an 18-credit, 6-course certificate. This comprehensive program, specifically designed for members of law enforcement, the military, fire services, and first responders, will prepare professionals in the homeland security industry. The program can also benefit others who seek to understand terrorism and counter-terrorism measures. Students have the option to choose six out of the nine class choices. Courses in the program may include Terrorism and Emergency Management, Counter-Terrorism and Response, and Psychology of Terrorism.
Other examples of courses are Domestic Preparedness for Terrorism and Catastrophic Emergencies and Business and Industry Crisis Administration. Fairleigh Dickinson University, located in the state of New Jersey, ranks among the best regional universities and is in the Top 50 in the North region by U.S. News & World Report's Best Colleges 2021. The college also ranks at #23 in the North for veterans.
Want to know more? Visit the program site!
---
9. St. Petersburg College

The Homeland Security Online Certificate at St. Petersburg College offers training for students, preparing them to respond to terrorist threats and incidents throughout the security field. The certificate program in Homeland Security provides an overview of how federal-level officials respond to major disasters, assess threats, and make appropriate action plans. With the right work experience and education, students can become Certified Homeland Security officials. The course will teach students how to protect the national infrastructure of America and aspects of domestic and international terrorism. The program will also discuss threat assessment and mitigation and problems facing emergency response teams of today. St. Petersburg college provides exceptional instructors who possess good communications skills as crisis advisors to their students.
St. Petersburg College, located in St. Petersburg, Florida also provides summer classes with on-campus, online and LIVE online formats. Courses are available in 8- to 10-week sessions. SPC has one of the Best Online Homeland Security Certificate Programs offered in the country. The college also ranks among the Best Online Programs in the nation of the 2021 U.S. News & World Report site.
Want to know more? Visit the program site!
---
10. Seminole State College of Florida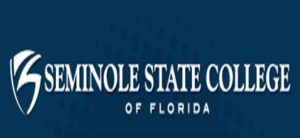 Seminole State College of Florida offers students interested in the security industry the Homeland Security Professional Technical Certificate. Students will gain knowledge of law enforcement policies and security operations needed to become a homeland security professional. The program also focuses on the role of the criminal justice professional in Homeland Security and Private Security-related professions. In addition, both management and administration skills, including critical thinking skills are taught in the class. The complete certificate program is 15 credit hours and students can finish it in less than one academic year.
Seminole State College offers a dedicated faculty, affordable tuition rate, hands-on experience in all classes. In addition, there is help with career advancement for those seeking assistance. Some credits earned in the certificate program may apply toward an Associate in Science (A.S.) or bachelor's degree at Seminole State.
Want to know more? Visit the program site!
---
Why Should I Get My Homeland Security Certificate Online?
There are many reasons to get a Homeland Security Certificate Online. The benefit of online certificates is that students can work at their own pace. Most schools offer flexible class schedules for those who are currently working professionals. Some course terms are also shorter than those who take courses at an on-campus institution.
One other benefit for the online homeland security certificate is the affordability to attend. Many schools offer low tuition rates for online students or the student may have the option to receive in-state tuition cost if they take the online format. Another reason for online certificate options is the student support you may receive. Some schools offer 24/7 tech support to those taking online classes. This is to help students get to where they need to be and provide academic support throughout their studies.
What Jobs Can You Get With an Online Homeland Security Certificate?
There are many career options for a graduate with a certificate in homeland Security under their belt. Some graduates find employment as a border patrol agent while others find work as an intelligence specialist. Many graduates will find work with government agencies, such as the Homeland Security agency. Yet, students may also work for either the NSA, CIA, or even the FBI. However, there are factors that make up the salary for each position. The location of jobs can also make a difference in the salary for each type of position.
Getting a job with Homeland security will provide a diverse career field. The work that homeland security agents do is constantly changing, like the nation itself. Whether it is because of threats, attacks, or fraud, protecting the Nation is a never-ending struggle.
Whether you work for Homeland security or its affiliates, there are job possibilities for graduates and every level of education and work experience. There are positions for those in the forefront of action, and for those who prefer to stay and work in the background.
How Much Can I Make With an Online Homeland Security Certificate?
Below are just a handful of career opportunities to consider once you graduate. Keep in mind, the below information is from several sources (Glassdoor, PayScale, BLS, ZipRecruiter). In addition, some salaries may vary from site to site.
Customs agent- Average salary wage- $50,000 annually. Texas ranks at 37 out of 50 states nationwide for Customs Agent salaries.

 Border patrol agent- salary varies on your grade level. GL-7 level (entry-level) makes about $49,508 – $78,269 per year.

Asylum officer- Average salary wage- $59,488 /year. The highest paying Asylum officer careers are in California. 

FBI agent or CIA agent- FBI agents at entry-level may start at $43,000, but with a little experience, they can make between $75,000 to $94,000 a year. CIA- $40,000 to $60,000 yearly. 

 Intelligence analyst- average salary wage- about $71,384. Also, Jobs are commonly found in CIA or FBI agencies. 

Counterterrorism analyst- National Average salary pay- $98,500. These jobs tend to work with the DHS or NSA. 

 Federal Air marshal-  National average-  $65,906 /year. Extensive training required, and salaries based on level of knowledge.
---
Related: