These resources for Cybersecurity Students provide an in-depth look into cybersecurity organizations and other government-run agencies.
Why Cybersecurity is an important field for 2021
The world of technology is increasing almost every day. Some of it is good, with new ways to run a business, keep track of personal information, and stay connected with close family and friends. People use the internet more now than ever before. For instance, there are faster ways to do online banking, order food such as curbside pickup, and pay bills online. This is one reason why resources for cybersecurity students and businesses are important to have on hand.
However, the chance of negative effects still lurks in the ever-growing technology of today. One example is the potential for hacking, internet scams, and identity theft.  As a student looking for a major to make a difference in this world of technological advances, choosing to go into Cybersecurity is worth the effort. The field offers skills and knowledge of internet technology changes, as well as being aware of cyber attacks and cybercrimes.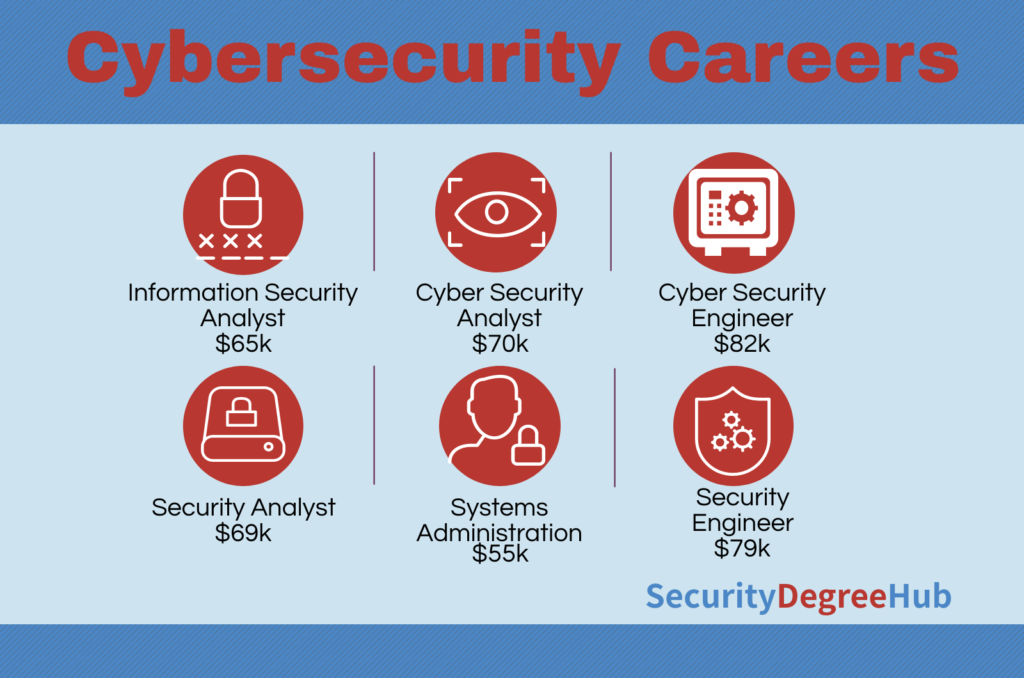 How Cybersecurity affects businesses
As technology advances in the future, so do businesses that we either use, visit, or associate with. There are many issues that can affect the way businesses work. For example, they need to be able to protect their visitors and clients. Businesses can do this by preventing cybercrimes, such as hacking business information, so personal information does not become public.
Clients' information also should be kept secure.  About 68% of business leaders feel that their effects of cybercrimes is increasing, according to Accenture, which provides a study on the cost of cybercrimes. There is a wide variety of resources for both businesses and cybersecurity students that are useful in the field of Cybersecurity.
Below are some of the top cyber security learning resources available to both undergraduate students and post-graduates of an advanced degree in Cybersecurity that may be useful for education purposes or additional training and development services. In addition, cybersecurity resources for students will also provide an in-depth look into cybersecurity organizations and other government-run agencies working to prevent cyber attacks from threatening our nation's infrastructure.
The purpose of the CCDC is to establish regular cyber security exercises for post-secondary-level students. Exercises may also include providing a template for cyber security exercises, providing structure to allow for competition among schools, and motivating educational institutions and their students by offering an opportunity to gain practical experience through information assurance.
The Institute for Information Infrastructure Protection (I3P) is a Consortium, composed of academic institutions, nationally-run labs, and several non-profit organizations. Each one works with students in the cyber security field.  The I3P also dedicates its work to building up the cybersecurity infrastructure of the nation by coordinating research and development planning with the help of SRI International.
The Software Assurance Marketplace's purpose is to test the quality and security of security applications. Educators also offer hands-on experience in SWA techniques to students. The SWAMP organization also helps advance the quality rate of software assurance tools, lowers barriers to adopting software assurance tools, and provides simple interpretations of analysis results, which includes improving rates of corrective action and mitigation.
The Defense Technology Experimental Research (DETER) laboratory's goal is to conduct critical cybersecurity experimentation and educational exercises through the use of creating, maintaining, and supporting cybersecurity research. DETER works may also alongside researchers and advanced graduates in the cybersecurity field to help protect against extreme cyber-attacks and network design vulnerabilities.
There are numerous places to explore on the DHS website on Cybersecurity. The DHS site includes top security testimonies from either the House or Senate; however, a resource directory also provides statements and analytic reports. The site includes current programs, projects, and technologies in cybersecurity is also available on the site.
CIO security takes on the responsibility for data security. It offers the latest articles on cybersecurity as it pertains to data breaches, hacks, attacks, and any international developments that may be necessary to explore. CIOs create internal awareness programs, as well as prevent or enable cyberattacks.
HTCIA is an international non-profit organization, dedicated to offering students quality training and high technology education. The organization also works with both local chapters and promotes international events in the prevention and investigation of high-tech crimes. They do this by networking together to find achievable solutions.
ISSA is an international non-profit organization of professionals working in the IT field. Some IT professionals are security professionals and practitioners. The organization provides educational forums and publications while offering numerous networking opportunities for graduate students in the cybersecurity field.
The SANS Institute, established in 1989, is a cooperative research and self-paced training education organization for IT security professionals. Therefore, the institute offers cybersecurity students with information security training, including a security certification. SANS also provides a free library of research documents, access to labs and quizzes, and operates the Internet Storm Center while providing SME support.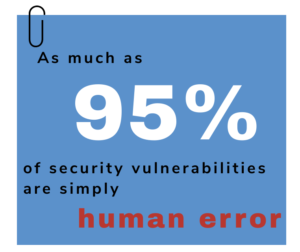 HTS is an online hacking and security website, designed to help cybersecurity students tackle simple to advanced hacking challenges within a safe training environment that is completely legal to use. The site has a user base of over 1.8 million and is one of the cyber security learning resources readily available.
The National Institute of Building Sciences offers building owners or business managers monthly cybersecurity workshops. NIBS supports advances in building science and technology and offers training workshops such as Introduction to Cyber Securing Building Control Systems and Advanced Cyber Securing Building Control Systems.
NASCIO works primarily with State governments. Their goal is to promote innovative practices, strengthen business leadership, and advocate for information technology policies at every level of government. The National Association of State Chief Information Officers is a non-partisan, national association that offers memberships to CIOs in cybersecurity.
The STOP. THINK. CONNECT resource is an online safety awareness campaign. They help students stay safe and secure while online. In addition, the campaign resource offers information ranging from tip sheets, videos, posters, and more. They also provide ways to keep your computer clean from bugs and how to safely lock down your personal information.
The OnGuard Online resource is a government site, geared to educate parents and small businesses on how to safeguard and protect your computer information and your children while online. Sponsored by the Federal Trade Commission, the site also provides free online security tips and resources to students and parents.
Infotec is known for providing world-class IT and Leadership training, quality instructors, state-of-the-art facilities, and flexible training techniques to business and security professionals. It is available in all its Virginia locations and online.  Because of the Infotec training available, There are several organizations and associations that partner with them, such as CompTia, Cisco, Microsoft partners, and VMware.
The US News and World Report site are one of the best resources for students looking for job rankings. The site provides resources for educational purposes and job employment by offering college rankings, education advice, and subject rankings from the top global universities.
PBS NovaLabs offers videos that introduce cybersecurity to students interested in the field. The website also provides games, educational shows, and quizzes geared to test students of all ages about cybersecurity.
The Federal Bureau of Investigation is a government-run agency that is currently recruiting cyber security professionals. There is a shortage of FBI agents in the field and cybersecurity students are encouraged to apply. With the rise of cybercrimes, the FBI site focuses on preventing these crimes by making arrests and convictions. Exploring this site is what makes the FBI one of the best resources for Cybersecurity Students.
Security Magazine provides the latest cybersecurity articles and news information for security professionals and students preparing for the field of cybersecurity.  Some topics discussed on the site include cyber tactics, intelligence measures, and security and education training. Security events and webinars are also discussed.
CyberSeek is about finding sustainable cybersecurity job positions for students, educators, and all job seekers in your region. The website also provides tools to determine the supply and demand of the cybersecurity job market.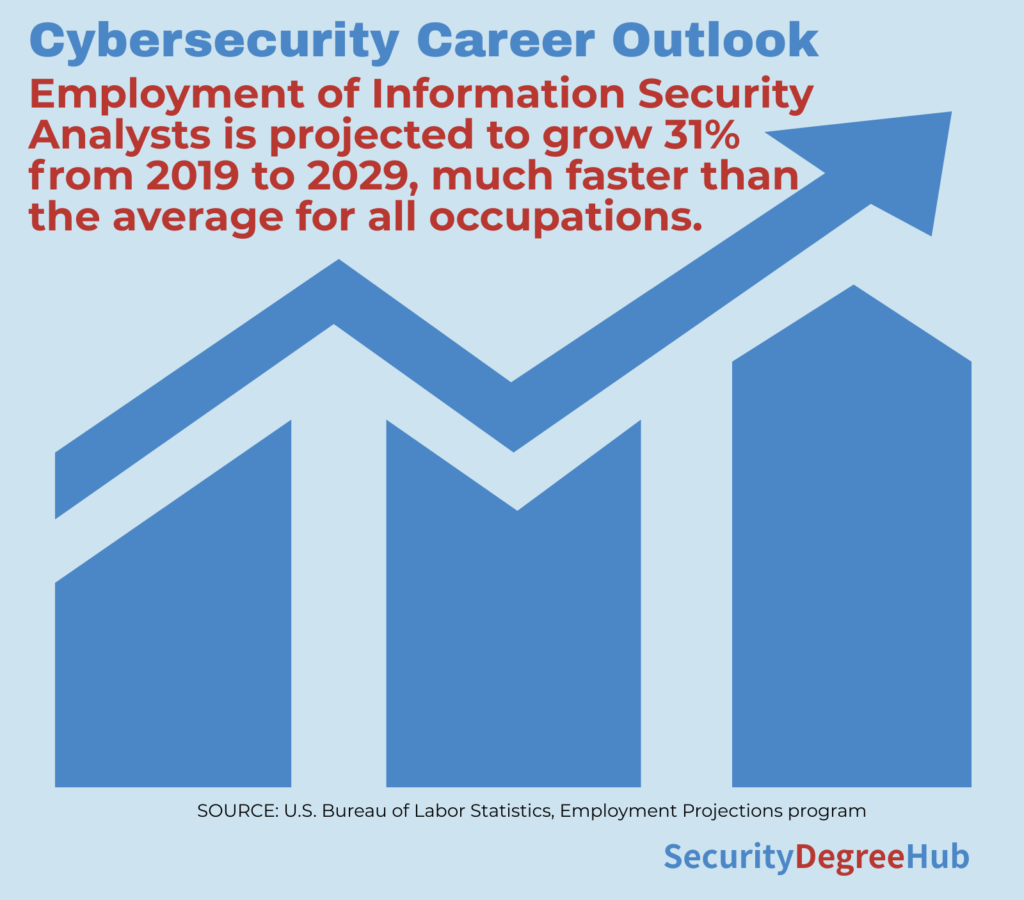 This news website is one of the resources for cybersecurity students focused on cybersecurity issues within the industry. Some topics may include risk management, cybercrimes, application security, and cloud security. Many articles are written by top experts in the cybersecurity field. The site may also provide how to protect your personal information, as well as offer virtual events.
FedVTE is a cybersecurity training system, available online, and free use the system for government personnel and U.S. Veterans. The site offers training in the cybersecurity workforce for all levels of education; from beginner to advanced students.
Black Hat holds annual conferences, events, and training camps on the latest information security research, development, and trends in Cybersecurity to security professionals in a vendor-neutral environment. Launched in 1997 in Las Vegas, the company is now a globally accepted institution spanning over the U.S., Europe, and Asia.
CSA is one of the world's leading nonprofit organizations dedicated to raising awareness of security practices and helping ensure a secure cloud computing environment for all cloud users. Because of their high influence in the cybersecurity community, the CSA also encourages security executives to accept data-centric security operations and influence cloud-based fusion to its users.
Founded in 1985, the National Security Institute was created to protect many of the nation's technology and business secrets that are sensitive in nature. They serve government agencies, military branches, and defense contractors by dedicating their time to finding solutions and understanding domestic and international threats to national security. The NSI is now one of the leading national security organizations.
The Computing Research Association (CRA) is a federally-funded computing research association with more than 200 North American academic departments. The departments include computer science, computer engineering, and related fields; laboratories, and centers in industry, government, and academia. The association engages in basic computing research and affiliated professional societies, providing information to students, researchers, and policymakers.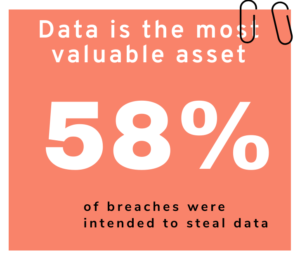 ASIS offers a variety of educational programs, certifications, and security information to many security personnel, managers, and businesses. Established in 1955, ASIS offers numerous resources to help cybersecurity-bound students prepare for job placement. The organization also works alongside security managers, businesses, the media, government officials, and the public to help expand their network, knowledge, and skills in Security measures.
O*Net helps students and professional job seekers match their skills to a wide range of positions in their field of interest. The site provides resources that help those who are focused on a specific job search. Whether you are doing a quick search or on a mission for a more advanced title, O*Net is the place to find exactly what you are looking for.
The WiCyS is one of the leading organizations for women in cybersecurity. Its initiative is to recruit and advance women in the field of cyber security. As one of the best resources for cybersecurity students, the organization also provides a community with a network of skill development training programs for women. WiCyS members benefit by having access to the initiative's resources online and through annual conferences.
Deloitte is an organization that provides many online resources for cybersecurity students working toward a degree or who are presently working in the field as professionals. For instance, the website created more than 100 helpful videos illustrating issues surrounding cybercrime and the effects of how organizations can be affected.
FISSEA is one of the best resources for cybersecurity students. The association is dedicated to helping federally-funded agencies with cyber security training, education, and a variety of certifications. The association also provides an annual conference to security professionals and students interested in security awareness. FISSEA also sponsors cybercrime-focused workshops.
The DNS Security Extensions (DNSSEC) Deployment Initiative is an international effort to establish updated security measures to help improve the security of the internet's infrastructure. Since August 2014,  the DNSSEC website has made efforts to provide real-world deployment information for Internet technologies around the world by working along with top implementers on security safety.
E-Hacking News website is one of the leading Information Security news portals online. Security professionals use the website to find the latest on malware, security, mobile security, cybercrime, and many other topics related to cyber security. The site attracts many viewers from other social media sites. For instance, EHN has over 100,000 viewers on Facebook and over 119,000 followers on Twitter.
As part of the Department of Defense, Cybersecurity Education Guides offer resources to cybersecurity students. One of these resource guides for students to explore is the United States Cyber Command unit. The Operational unit is called on to act offensively against any cybercrimes issues, as well as to defend the IT infrastructure of the nation from those who plan to strike from within.
US-CERT is somewhat of a tip sheet that offers information on cyber alerts to cybersecurity professionals. The problems or issues discussed on the website vary from attacks and threats to email phishing to general guidelines when using mobile devices or just browsing the internet. This is helpful to any person who is spending time online; however, it can be a great resource for cybersecurity students.
This site is a top-of-the-line, online resource for cybersecurity training. The NISSC provides information about upcoming conferences, camps, training, workshops, and much more.  The site also offers speaking engagements related to the cybersecurity field and competitions. The site is open to the public, in which they can submit their own research, however,  it must pass the NICCS standards and guidelines for approval.
The Cybersecurity Resource Center, partnered with OPM (Office of Personnel Management) is a great resource center for those who were impacted by the 2015 cyber incident involving personnel records taken from the OPM website. The Cybersecurity Resource Center provides services to the ones affected in the attack. However, the services are available to others. Services include identity monitoring, credit monitoring, identity theft insurance, and identity restoration services.
One of the most trusted online communities for security professionals. Members of the site may include security researchers, CISOs, and technology specialists. Sponsored by InformationWeek, Dark Reading covers areas such as top stories in information security, attacks/breaches to the public, and possible threats.
CVE provides a list of common identifiers, known more as a dictionary, rather than a database of cyber information. The site also offers references for cybersecurity vulnerabilities. Handled by the MITRE Corporation, the CVE works alongside the U.S. Department of Homeland Security and the office of Cybersecurity.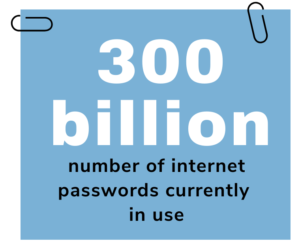 Both cyber security bound students and businesses will have numerous helpful resources to share on the Purdue University's Center for Education and Research in Information Assurance and Security website. There is an online collection of articles, papers, and reports, as well as training products. Each will offer enough information on cybersecurity to provide you with what you are looking for.
The ISF resource site offers up-to-date research, practical tools, and services related to current events and topics on cybersecurity. The non-profit organization puts its focus on investigating, clarifying, and resolving major issues rating to information security and risk management.
The Networking and Information Technology Research and Development (NITRD) Program is the Nation's top resource for research and development (R&D). Their focus is on advanced information technologies (IT), computing, networking, and also software technologies. The federally-funded organization offers one of the oldest and largest federal programs, coordinating activities from a variety of agencies, and tackling multi-disciplinary, multi-technology, and multi-sector R&D needs.
IMPACT, otherwise known as the Information Marketplace for Policy and Analysis of Cyber-risk & Trust, is an initiative that collects large-scale cybersecurity data and analytics while coordinating and developing real-world research data and providing cybersecurity information to the cyber security industry, academia,  and government-run agencies. The IMPACT initiative is sponsored by the US Department of Homeland Security (DHS).
OWASP,  a global non-profit charitable organization, is all about improving the security of software for the American people. One of the main goals for OWASP is that software security becomes more visible to people while informing individuals and organizations about possible software security risks.  Furthermore, the site provides a variety of tools, resources, training, and community involvement.
The Science of Security Virtual Organization provides hot topics of cybersecurity through the National Security Agency database. The organization offers helpful resources, surveys of current cyber research, top news and events, and online networking for advances in cybersecurity.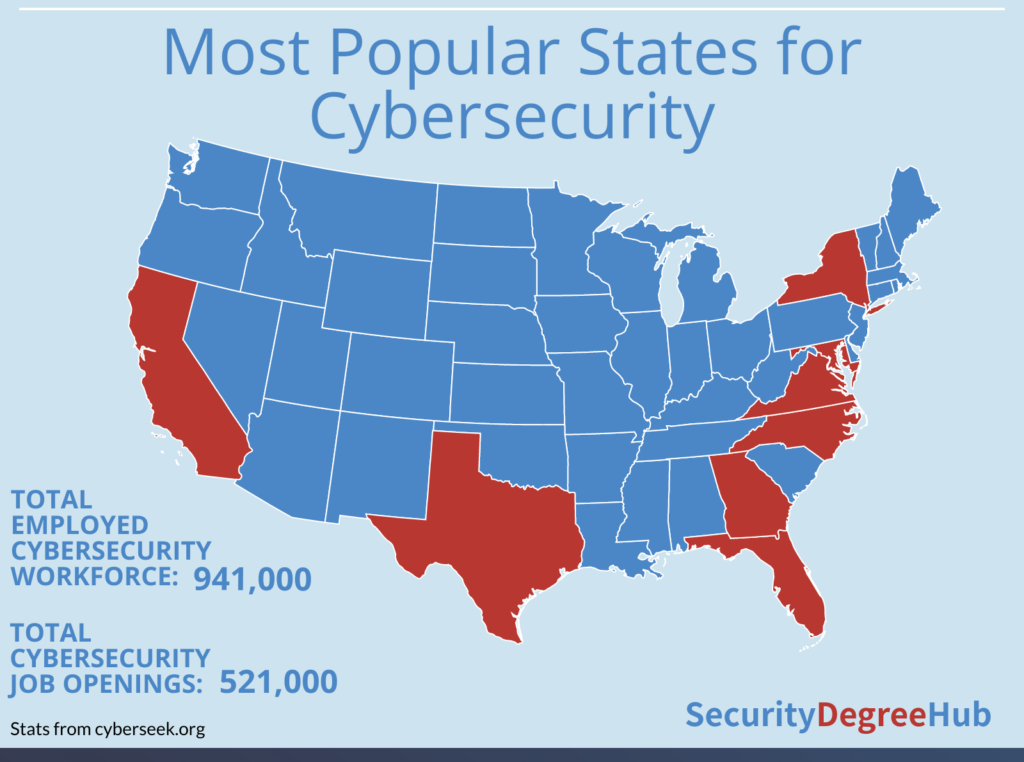 The Cyber Security Summit provides a forum for cyber security executives and managers to discuss and share information on the latest cyber crimes, threats, and solutions with professional experts working in the field. After attending the conference, participants receive a certificate with credits. However, the participants need to stay the whole conference to earn the credits.
Founded in 2010, Nullcon offers a platform for exchanging information on the latest attack vectors, unknown threats, and zero-day vulnerabilities. The conference is open to any type of security personnel, such as vendor companies, business developers, and practitioners like developers, executives, and hackers. Career seekers are also welcome to attend. Held annually in Delhi and Goa, Nullcon provides hands-on technical training on numerous security topics.
CIS partners with both public and private sector professionals in the dedication to working to keeping the Internet safe and secure. The community-driven nonprofit organization seeks to create the best practices for information security, offer achievable solutions to incidents and participate in community building.
Created by OverTheWire, NATAS, a wargame intended to teach the basics of serverside web security, is growing between cyber professionals and cybersecurity students on a large scale. NATAS can help any student or professional in the cybersecurity field learn and practice security concepts through fun-filled games.
Information Security Stack Exchange is a free site for information security professionals and can find answers about security measures, career paths of cybersecurity professionals, and what cybersecurity really looks like to the average person. The site is a question and answer/message board-type forum.
For those searching for cyber security positions, the BLS will provide the most up-to-date information. For instance, the BLS keeps fact sheets on thousands of positions, such as salary information, projections on the growth, and descriptions of what to expect from the position.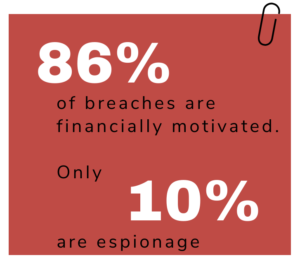 The Importance of Resources for Cybersecurity Students
Knowing where to look for knowledge is one of the first steps when making a career path toward Cybersecurity. Resources help students prepare for the field by providing information on the knowledge of what is available now. Cybersecurity resources also help students in a way of training purposes and skill-building, therefore helping students increase their knowledge of security measures being developed and implemented. In addition, resource information also helps students by finding more efficient ways to combat cyberattacks, cybercrimes, and overall threats to society as a whole. To find more on cybersecurity information, check out our new listing of the 25 Top Cybersecurity Podcasts for 2021, where cyber professionals and students can communicate personally with experts working in the field.
---
Related: