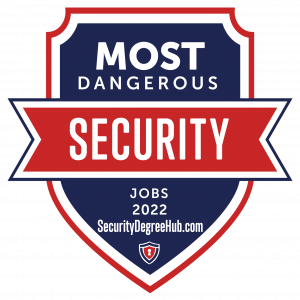 Security jobs are some of the most sought positions throughout the world today. Keeping people and information secure and safe from harm is a constant challenge for some. People who apply for security positions need to have the best skills and knowledge to handle the stress of what the position may entitle them to do. Many security jobs can be simple and easy to do. However, there are some that can be very dangerous and require much concentration.
Below are ten of the most dangerous security jobs available. Those who possess the skills and training it takes to become one of these may find employment with law enforcement, public safety, and the department of homeland security. However, the list below is carefully arranged in an order of what may be most detrimental to a person's ability to handle a stressful situation. In addition, some security positions are in the public sector yet others may be found in the private sector.
Featured Schools
---
1. Bomb Disposal Technician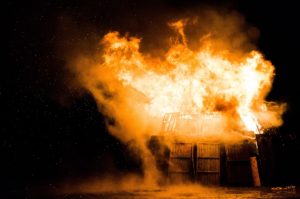 One of the most dangerous jobs a person can get is a bomb disposal technician. With technology ever-increasing, there are more attacks on society through the use of weapons and bombs. A bomb disposal technician's job entails them to search for, disarm, or disassemble explosive material that is harmful to either individuals, buildings, or common community places. Though many occurrences do happen in government buildings or parks, a bombing can also occur in a person's private home. Knowledge of explosive materials, computer forensics, and expertise in knowing how a bomb is made is extremely useful in the field. Many entry-level positions for bomb disposal techs may gain experience through the military.
Bomb disposal tech training may vary for recruits, yet in most cases, it can take up to 10 weeks of basic training. Salaries vary, however, most begin at $52,000. Bomb disposal techs may find work with SWAT or bombing squads. Texas is one of the states with the highest employment level in this occupation. However, New York and Washington state are among the top five with the highest salaries offered.
2. Counter-Terrorism Specialist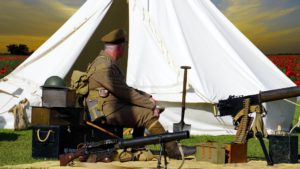 The Counter-Terrorism Specialist job is one occupation that often requires intelligence and combat training. Many professionals in this type of field have years of military background, counter-terrorism work experience, and has clearance by the top intelligence agency in the nation. Professionals will find employment through the FBI, State Department, and the Central Intelligence Agency (CIA). Counter-terrorism Specials are called in by these government agencies to prevent terrorist attacks and develop counter-terrorism procedures and policies. Since the attack of September 11, 2001, the demand for these jobs has been high. Prospective students interested in the Counter-Terrorism Specialist job earn an undergraduate degree in cybersecurity or similar security-related career option.
Counter-terrorism training programs provide coursework in areas such as disaster preparation, biological materials, and cyber-terrorism. Salaries for counter-terrorism specialists will vary by the employer hiring, what position is available, work experience, and location. An example is the FBI's CTD Special Agent position. The salary is paid by grade or steps, such as the GS-10 pay grade, which starts out around $50,000 annually.
3. Police and Sheriff Patrol Officers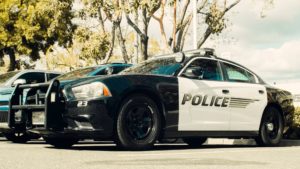 Police and Sheriff patrol officers truly do have one of the most dangerous and stressful jobs in the security-related field. A Police officer's work involves not only protecting the lives of their community, but investigating suspected criminal activity, issuing warnings and citations, and patrolling their jurisdictions. Starting as a police officer only requires a high school diploma at the entry-level. Police and sheriff's patrol officers tend to meet these requirements: be at least 21 years old, a U.S. citizen, and meet physical and personal qualifications. However, the more education you have, the higher pay or ranking you will have.
Police and Sheriff officers may receive training in police science, have military police experience, and are sometimes bilingual. Job competition is common in certain departments, however, it is more often seen at the Federal and State levels. To continue working as a police officer, many local offices require the applicant to pass psychological, personal, and physical qualifications. Depending on where you work, six-month reviews may often be required to stay on the job.
4. Firefighter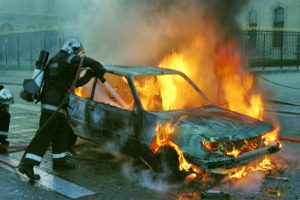 Firefighters are often called first responders, due to being the first to respond in a community when emergencies happen. Not only do they extinguish fires, but firefighters also respond to medical and rescue assistance, along with public safety and environmental crises. They arrive on the scene, even at times, before the police do. The life of a firefighter is often very dangerous. A firefighter is a public service job that many choose because of the gratitude it offers to people, and how they help those in crisis situations.
Firefighters train at a fire academy or a probationary school. The National Fire Academy offers courses for firefighters, to become effective when dealing with fire-related emergencies. Courses include fire safety, fire investigation, emergency medical procedures, and rescue instruction. In most cases, the complete course program is 18 weeks or up to four months. Salaries vary on rank, experience, and location. Rankings will start at the engineer, then move onto lieutenant, captain, battalion chief, assistant chief, deputy chief, and finally, chief. According to the BLS, the average salary of a firefighter is $52,500 per year.
5. Fishing, Hunting, and Conservation Officers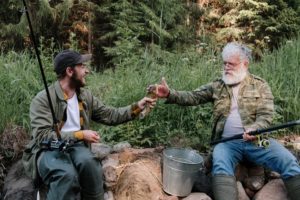 If you are one that loves the outdoors, then a career as a Fishing, Hunting, or Conservation Officer can be a fun and exciting opportunity. There are several tasks to perform. Some prepare educational presentations to community groups, carry out census reviews of fish, game, and boating, and make frequent patrols of assigned areas. They may also examine any complaints regarding violations of wildlife protection laws.
The job title also entails for conservation officers to ensure natural resources are well protected and parks are properly maintained. Having a thorough knowledge of federal and state regulations for wildlife protection is necessary for the position. They may need to look into any suspicious or criminal behavior if need be. The job also provides flexible scheduling, yet working on the weekend is common. Salaries will vary from state to state. However, according to the BLS, the average pay wage is around $55,000 per year.
6. Prison Guard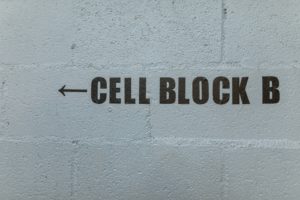 Next is the Prison Guard occupation. It ranks pretty high on the most dangerous security jobs list due to the place of employment. Their job entails keeping and maintaining the safety and security of prisoners that are incarcerated in jails or prisons. They are also responsible for enforcing the rules, preventing assaults and escapes, and maintaining order. Other types of job descriptions may include contraband searches for drugs and weapons, inspecting incoming mail and visitors, and transporting inmates. For example, sometimes prison guards must respond to any riots, fires, and measures of confrontations between the prisoners. Sometimes these activities of violent confrontations can become intense and hard for the guards to keep control.
There are different types of facilities to send those being charged with a crime. Prison guards may work in minimum-security facilities or more maximum-security prisons where most violent offenders may be sent. According to the BLS, the 2020 median wage for a prison guard or correctional officer was $47,440 annually.

7. Celebrity or Political Bodyguard
Being popular sometimes comes with a price. That is when a Celebrity/Political bodyguard is there to not only keep their clients safe and happy, they also deter any threats from either ex-boyfriend, the Paparazzi, or stalkers. The job duty of a celebrity bodyguard includes escorting clients to dinner, business meetings, music video sets, shopping, or even awards ceremonies. Many celebrities often hire a team of bodyguards, so the client has round-the-clock protection.
Bodyguards also may have to check out a location, before ensuring it is safe and secure for the clients. Additionally, bodyguards interact with not just the client. They stay in communication with the managers, agents, attorneys, personal assistants, and also producers. Some Celebrity bodyguards who are part of the North American Bodyguard Association (NABA), provide support and career opportunities to their members. On average, Celebrity Bodyguards earn around $65,000 each year. However, the salary can be as high as $145,000. This position does sometimes perform as one of the most dangerous security jobs in the nation.
8. Private Investigator
A private investigator's job is all about investigating someone or something of interest to their client or group that hired them. They tend to explore the suspicious activity of family members or individuals they know. Private Investigators are often hired by Attorneys or a law firm to gather information for an ongoing case. Insurance Companies also hire PIs to do some research on fraud claims.
Many PIs have a background in law enforcement or the military. It does not take much knowledge to become a private investigator. However, many PIs earn a Criminal Justice degree. Depending on your state requirements, a license may be necessary to work as a private investigator. To find employment as a Private Investigator, networking among local lawyers, insurance companies, or other companies needing services. The average annual pay for a Private Investigator in the United States is $45,000 a year.
9. Government Restricted Building Security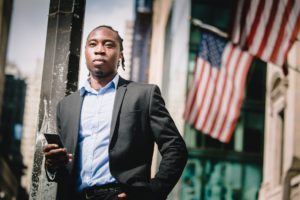 Becoming a Security guard in a government building requires responsibility and understanding of how to keep people safe from harm. The job definitely can be a rewarding and fulfilling job. There are some qualifications, however, for the position. Building security guards must be able to respond quickly and effectively to tense situations. They may also need to avoid escalation in order to keep people and property safe. Qualifications will include a clean criminal record, a guard card, and excellent communications skills.
Other skills may include effective problem-solving, leadership, and tactical experience. Many government building security guards come already with these skills, due to military expertise. Salaries in this position tend to vary depending on the employer. The average annual pay for a Government Security position ranges from $45,000 to $60,000 per year, with the average around 50,000. Although this position is low on the most dangerous security jobs list, there are times when tactical measures are necessary.
10. Overseas Security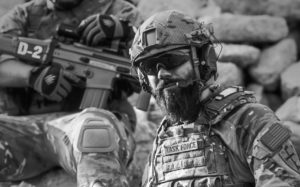 For those who love to travel and want to see amazing places around the world, then becoming an overseas security specialist might be exactly the job for you. An Overseas Security job is available almost anywhere and provides a very lucrative salary in most places. Sometimes a basic background in law enforcement or security is helpful and encouraged. However, it is not necessarily required. But, military or special forces knowledge is helpful.
In some cases, the Overseas position allows the applicant to choose their own destination, such as tropical climate, temperature, etc. The position is also relatively safe, yet there may be some security complications depending on your location. Overseas security jobs sometimes come from government agencies, such as the CIA, FBI, OPSEC, or the DoD. Salaries will vary. The pay can range from $50,00 to as high as $200,000, depending on the danger level of the country.
---
Your Career and Dangerous Security Jobs
Each one of these security jobs provides some form of challenges to the applicant, including dangerous repercussions, if not handled with care. Though some are more dangerous than others, all of these security-related careers are equally important to society. From police officers to private investigators, they each play an important role. Whether it is to keep people safe and secure or provide the information needed to tackle an unwanted guest from causing a disaster to occur.
---
Related: