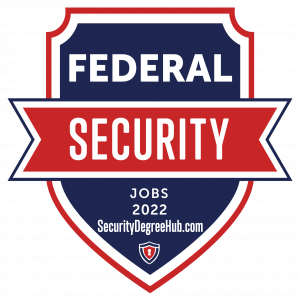 The top federal security jobs and careers are with federal agencies and promise long-term placement and a good salary. For professionals in the security industry, the federal government is one of the most tried and true sources of employment. Working for the federal government provides more job security than working for the private sector. Federal jobs also have flexible scheduling options for those who need it and will pay for time off. Health and life insurance coverage are usually provided to federal security agents with retirement savings plans also available. A federal retirement plan allows the employee to collect benefits after serving the government for a set number of years. Furthermore, the pay is lucrative for federal security agents with salaries guaranteed. Unlike private-sector jobs, government positions regulate pay grades.
Moreover, federal security agency jobs have unique advancement opportunities. A master's degree can help federal workers move into higher positions. As two examples, federal agents are given access to the National Intelligence University and the Intelligence Community Civilian Joint Duty (JD) Program. National Intelligence University is a degree-granting institution with intelligence and security programs while the Intelligence Community Civilian Joint Duty (JD) Program permits intelligence officers to work for multiple agencies. Agencies are presented simply in alphabetical order.
Featured Schools
---
---
1. Central Intelligence Agency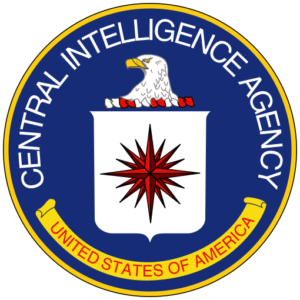 The Central Intelligence Agency (CIA) is one of the oldest intelligence agencies in the United States and is one of the most well-known federal security agencies. Operating at the federal level, this organization was founded in 1947 under the Truman Administration. The duties of this agency are to gather intelligence through human interaction and evaluate any evidence gathered by their agents under operation. They also work closely with other federal and state agencies, to evaluate intelligence and focus on protecting Americans during their operation.
The Central Intelligence Agency employs a variety of security professionals. These professionals include intelligence security analysts and also security agents. The security agents gather intelligence through human interaction and the security analysts evaluate that intelligence. There are over 7,000 employees with the Central Intelligence Agency when combining the number of all the campuses. Their salary ranges vary from $46,000- $90,000 depending on the position, education, and experience.
2. Defense Intelligence Agency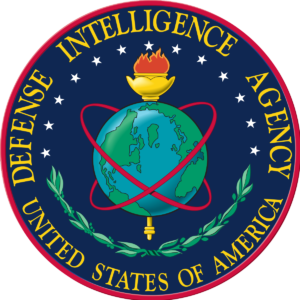 The Defense Intelligence Agency (DIA) headquarters is in Washington D.C. and is one of the leading agencies for federal security jobs. This agency is a part of the Department of Defense that specializes specifically in military intelligence. They are the leaders in all foreign military intelligence, with employees from all branches of the United States Military. They also work heavily with other intelligence agencies to ensure the proper evaluation of intelligence.
The majority of those working in the Defense Intelligence Agency are active-duty military or veterans. They are also stationed across the globe. In fact, there are nearly 17,000 employees who work in intelligence gathering. Most of those employed are security analysts with a background in a variety of disciplines such as economics, finance, and intelligence. In order to properly evaluate the intelligence gathered across the globe, various backgrounds are required. These security professionals can also be inspectors and security agents.
3. Federal Bureau of Investigation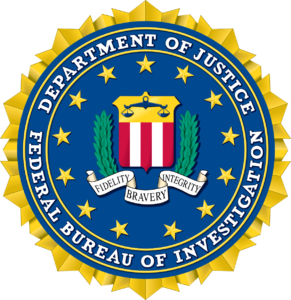 The Federal Bureau of Investigation (FBI) is the most well-known agency of federal security agencies and employs some of the most qualified security agents and professionals in the security industry. They work collaboratively with law enforcement at the state and local levels daily for their investigations and to ensure the security of the nation. Their mission is to uphold the Constitution and to oversee both domestic and international terrorists.
While the FBI does employ security analysts for their intelligence evaluation, they have a higher demand for security agents who have a background in law enforcement or looking to work in that sect of the security profession. The demand for these FBI agents is on the rise, and they are looking to universities for student recruitment across the nation for their next agents. There are over 15,000 agents and analysts employed with the FBI across the United States, as they have locations outside of the Washington DC headquarters.
4. Federal Emergency Management Agency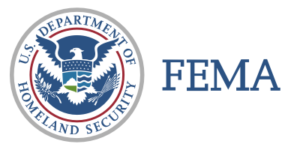 The Federal Emergency Management Agency (FEMA) is one of the agencies available for federal security jobs. Its mission is to assist citizens through natural disasters both before and after it has occurred. Their security analysts and law enforcement personnel are essential when they enter these locations and attempt to calm the chaos that is erupting due to the disaster. With looting, theft, and vandalism high crimes during this time, there is a need for additional law enforcement presence from FEMA.
FEMA has positions that are responsible and recovery agents that work with local families who have been affected by the disaster. This personnel will visit homes to assess the damage and evaluate whether it was caused by the natural disaster, determining the eligibility for that family to receive federal assistance. With ten regional offices available, there are approximately 5500 men and women employed with this agency.
5. National Security Agency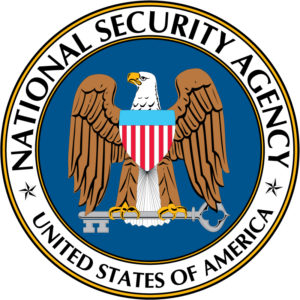 The National Security Agency is one of the leading federal security agencies, with American security at the center of its mission. They are the leaders for cryptology and counterintelligence that is gathered and evaluated by the various security and intelligence analysts that they employ. There are also security agents who work in the field directly with other agencies and local law enforcement to monitor and ensure the security of the American people and gather intelligence from our allies.
At the National Security Agency, there are over 7500 men and women employed by the agency to monitor and seek out cyber intelligence through the internet while maintaining and protecting American intelligence from enemies. These analysts often have a thorough background in information technology and cryptology. There is a law enforcement sect of the department, as well as investigation and legal services. Those who desire a career in federal security can take their career to a variety of specialties with the NSA.
6. Transportation Security Administration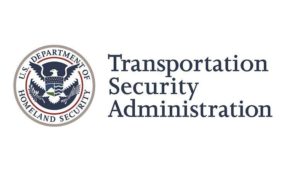 The Transportation Security Administration is a federal agency formed by Homeland Security. They are responsible for managing the security of those who enter the United States at the borders and airports, checking them for any items that may cause harm or attack the United States in any way. They are agents that physically search items and individuals daily prior to boarding any American planes or ships when heading out.
The TSA is one of the best agencies for federal security jobs and those looking to seek a position in a more enforcement sector. These agents are able to pursue a career that includes benefits and a career that can move up for those who desire it. In fact, many can become Air Marshalls, and work as law enforcement while on the planes and ships carrying American citizens. There are over 10,000 TSA agents currently employed and their demand is at an all-time high, with traveling in and out of the US growing.
7. US Citizenship and Immigration Services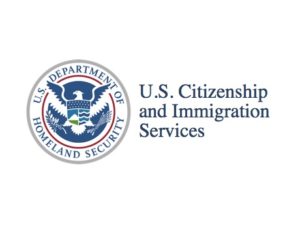 The US Citizenship and Immigration Services are available for those who are looking to serve as security investigators for those seeking citizenship within the United States. Located in regional offices across the nation, agents are required to handle the incoming data, green card applications, and citizenship. Because immigration is a part of security in the United States, these analysts and agents have to conduct a thorough investigation of those applying and determine whether or not they are a threat to the United States and qualify for citizenship. Many find this agency to be one of the common options for federal security jobs.
With over 11,000 employed with the agency, there is a continued demand to continue employing these agents. Many immigrants visit the nation annually for work and just as many desire citizenship, requiring the need for these agents to give a thorough investigation of these individuals and determine their eligibility.
8. US Customs and Border Protection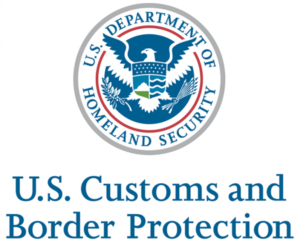 The U.S. Customs and Borders Protection agency is one of the leading federal security agencies available for those seeking a career in security. This agency includes both intelligence security analysts and security agents that work the borders and investigates those coming into the United States by ship or automobile. They are stationed at the north and south border of the country, and also in major port areas where products are shipped in.
Because there are so many attempts to come into the country illegally each year, these agents are essential. Their job requires them to determine if an individual is a citizen with proper identification. If they are not, customs can hold them and do an investigation to make a determination either way. The demand for these agents is growing along the southern border, and ranges in salary from $48,000- $82,000 annually.
9. Federal Protective Service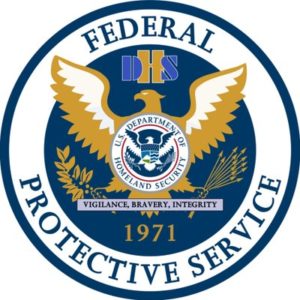 The Federal Protective Service is an agency that employs security agents for high-profile politicians and other citizens that require additional security based on their status in the United States. They are a branch of Homeland Security and its mission is to respond to any terrorist attack or criminal attack happening on federal grounds. Their analysts are employed work to develop a proper emergency plan in the event that these federal buildings become attacked.
Currently, the Federal Protective Service is hiring both security analysts and also security agents who have law enforcement experience. With over 8,000 men and women employed with this agency, their security personnel can be found from one coast to the other.
10. US Secret Service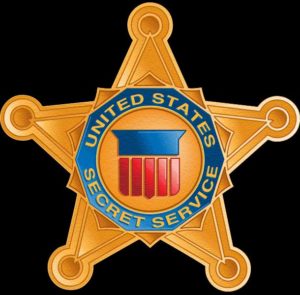 The US Secret Service is one of the smaller agencies for federal security jobs. They are personalized bodyguards for many politicians and are disguised to the public. In the event of an attack, they then pronounce their rank and position and work to ensure the safety of the group or persons in their care.
For those looking to secure a career as a personal security guard, this is the highest form of that position in the government. These agents secure the protection of the United States President and other high-ranking officials while traveling. There are currently over 4,000 agents employed with this agency.
---
What Kinds of Jobs are Available from Federal Security Agencies?
Federal protective service jobs are abundant. With thousands of facilities, many with high levels of security clearance, trained officers are always needed. A federal security officer will survey a federal building and perform random safety checks. The federal security officer is in charge of all surveillance equipment, including alarm systems and video monitoring. Federal security guard jobs include entry control duties to ensure federal properties and employees stay safe. Federal special agent jobs are available too, such as managing a K-9 unit to detect explosives. Additional special agent federal security officer duties can include working with FEMA for natural disaster responses, coordinating security efforts with multiple intelligence agencies, and emergency response training.
A physical security investigator is another example when searching for federal government security jobs. Physical security investigators oversee all safety procedures and are responsible for reporting to law enforcement on any issues. They will conduct evaluations on current policies and surveillance equipment to determine effectiveness. After working as a federal security officer, an employee may advance to an administrative position like security director. As an example, TSA hires a federal security director at each airport to manage all safety operations. Administrators manage the placement of security officers, schedule, and address any system breaches. Many administrative jobs require a security clearance.
Federal security agency jobs are available through the Federal Protective Service. Security personnel hired through the Federal Protective Service will work at federal buildings—with over 9,000 facilities located around the country. This provides numerous job opportunities for those who pursue security degrees. Additionally, employees can usually have the option to relocate to another site if preferred.
How Much Can I Make as a Federal Security Agent?
A federal security officer's salary is usually higher than the national average. Private businesses have a reduced budget for security guards and have less stringent job requirements. Security guards and gaming surveillance officers have a national average pay rate of $28,530. Security guard jobs for private companies will have less experience and education requirements than federal security officer jobs. A federal security guard salary has a higher median of $34,490 per year. Federal security officer salary averages for special investigators can exceed $60,000 annually.
A federal security director's salary will reflect the highest average in the industry and make approximately $105,000 annually. An assistant federal security director's salary will fall in the range of $85,000 to $95,000 per year. Federal security directors and assistants obtain positions at departments such as the Transportation Security Administration, Customs and Border Control, and Federal Emergency Management Agency.
Additional compensation for federal security jobs includes recruitment and relocation bonuses. On average, the government may pay up to 25 percent of a salary to cover the costs of moving to a new area for an agent. Also, 25 percent of a newly hired agent's base pay may be given for security positions that are not easily filled.
Are There Government Security Jobs Overseas?
In over 140 countries, federal employees are posted at government agencies. Agencies such as the Department of Defense and the State Department send thousands of workers to manage international affairs. Currently, there are close to 100,000 federal workers at international postings. Government security jobs overseas are available. Additionally, international security jobs may be on a contractual basis or a permanent position. Common government security jobs overseas are postings at United States embassies. Security guards at United States embassies will be in charge of screening all visitors and will perform checks similar to the TSA. Entry management is critical for security guards at embassies with most individuals needing an appointment to be permitted to the building.
Another type of security position overseas is a posting with the U.S. Department of State as a diplomatic security agent. Diplomatic security agents are responsible for protecting Foreign Service personnel and properties. The agent will manage security processes and coordinate efforts with other members of a security team. In addition, they will be responsible for conducting background checks and safeguarding national intelligence.
---
Related: