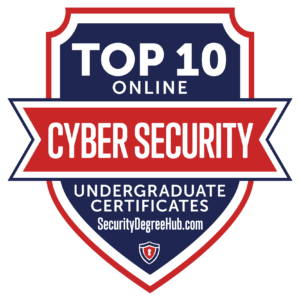 The top online cyber security undergrad certificate programs offer students credentials in areas such as software, programming, and web development. The technology of our world is ever-changing. With new programs, software, and tech gadgets, the technology you use needs to be updated and protected from unwanted users and hackers. Cybercrime is a real problem in many aspects of our daily lives. Having the knowledge and the skills to stop these types of crimes from occurring can make a huge difference to the people you care about. Getting a Certificate in Cybersecurity is a great place to start. The best online cyber security certificate programs offer students credentials in areas such as software, programming, and web development.
The programs are open to undergraduate-level applicants, as well as career professionals currently working in the field. By earning a cybersecurity certificate, students will stand out among other recipients, and find the growing job market work to their advantage. It may also provide new career opportunities within the field itself. Especially jobs in information security that are rapidly in high demand for qualified professionals in the field. Below are the top ten online cybersecurity certificate programs for 2021.
Featured Schools
---
1. University of Virginia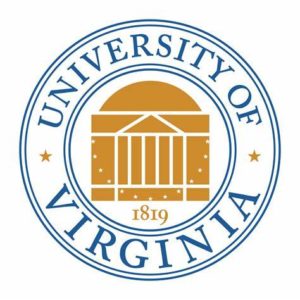 University of Virginia's online Cybersecurity Analysis Certificate is one of the best online cyber security certificate programs nationwide. The program offers essential training for all career-seeking professionals looking for entry-level positions in the cybersecurity field. Graduates will learn to develop a deep understanding of security attacks, threats, and vulnerabilities of today's cyber and IT networks. The courses also connect the National Cybersecurity Workforce Framework and initiated the National Initiative for Cybersecurity Careers and Studies. Courses required may include Securing the Cyberworld, Cybersecurity policy, law and ethics, and Human Factors in Cybersecurity. Students can also choose 2 electives.
The total credits for completing the program is 18 credits. Classes are available to start in August, January, and May. Most students can take 2 courses per term, completing in about 12 months. UVA offers a top-notch education, instructed by highly-trained faculty and a small student to faculty ratio. The U.S. News and World Report rated UVA as the #1 and #2 Best Value Public University in both 2018 and 2019. UVA is located in Charlottesville, VA
Want to know more? Visit the program site!
2. American Military University

American Military University's Cybersecurity Undergraduate Certificate is an online program, located in Charles Town, West Virginia. The graduate program will provide students with a deeper understanding of the social and legal impacts of cyber terrorism. courses also include an Introduction to cyberstalking, cyberbullying, and comprehension of digital forensics tools, techniques, and methods. Students will also study the processes and goals of cyber forensics investigations and understand the need for federal and state laws, including legal concepts that affect how governments and organizations think about information security. All courses start on a monthly basis and vary from 8 to 16 weeks.
The number of credits for the graduate program is 18 credits, with 9 credits transferable. American Public University System (APUS) holds accreditation by the Higher Learning Commission. Once graduated, students will gain the foundational knowledge and learn technologies needed to detect, investigate, and prevent computer-related crimes. AMU is also one of the best online cyber security certificate programs available throughout the nation.
Want to know more? Visit the program site!
3. CSU Global
CSU Global offers an online Undergraduate Certificate in Cybersecurity to students and working professionals in the security field. The program is perfectly designed for professionals in a career, focused on Information Technology and Cybersecurity. Students will learn how to protect data and network security in a wide range of settings and industries. There are 18 credits required for completion of the graduate certification. For examples, Introduction to Networks, Information Systems and Security, Introduction to Cybersecurity and Digital Crime, Principles of Cybersecurity, Ethical Hacking and Penetration Testing, and Digital Forensics and Investigations.
CSU Global ranks at #20 among the best online programs in Cybersecurity and #3 among the Best Colleges in the state of Colorado. The school offers a variety of online accredited and accelerated degrees with monthly start dates. The college has had over 10,000 graduates, with a current population of over 18,000. CSU  Global is also one of the most affordable institutions in Colorado, offering its Tuition Guarantee promise.
Want to know more? Visit the program site!
4. University of Missouri Saint Louis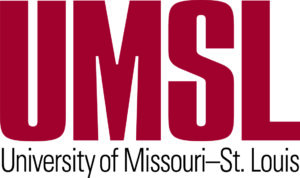 The Undergraduate Certificate in Cybersecurity at the University of Missouri offers an interdisciplinary program, designed for students with a background in Information Technology. This five-course certificate will introduce students to technical and/or managerial aspects of computer, software, network, and information security. Primary courses are introduced by the Computer Science and Information Systems and Technology departments at the college. An example of courses is Cyber Threats and Defense, Introduction to Cryptography for Computer Security, and Introduction to Cloud Computing.  There are also several electives available to choose from. A total of fifteen credit hours are required to complete the Undergraduate Certificate in Cybersecurity. Students also must have a GPA of 2.5 or higher to enroll in the program.
The Undergraduate Certificate in Cybersecurity will suit professional managers, technical specialists, and other professionals with or without a bachelor's degree. UMSL is accredited by the Higher Learning Commission and nationally recognized by the U.S. News and World Report. The college also has a low student to instructor ratio. Known as a learning community, the college offers dedicated advisors and internship experiences to its graduates.
Want to know more? Visit the program site!
5. Thomas Edison State University

Thomas Edison State University's Undergraduate Certificate in Cybersecurity is a 15-credit program, which provides students with a strong foundational knowledge of the cybersecurity field. The certificate offers fully online courses and introduces emerging trends, technologies, and also strategies in cybersecurity. The certificate also makes it convenient for students to transfer into the Bachelor of Science in Cybersecurity degree program at Thomas Edison State University. The program will allow students to assess and apply cybersecurity principles, tools, and methods that help defend information systems against cyber threats.
Common course instruction will include Introduction to Cybersecurity, Defensive Security, Critical Infrastructure Security, and Cybersecurity Policies, Programs, and Compliance. The 15 credits earned through the certificate program are also transferable and are useful for technical electives or free electives in BS degree programs. For example, degrees in Electronics Systems Engineering Technology, Energy Systems Technology, Information Technology, Nuclear Energy Engineering Technology, Nuclear Engineering Technology, and Radiation Protection degrees.
Want to know more? Visit the program site!
6. Grand Canyon University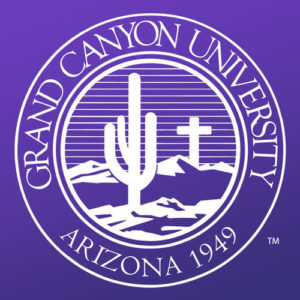 Grand Canyon University's Undergraduate Certificate in Cybersecurity prepares security-related professionals for a rewarding career path in information technology or cybersecurity. The certificate program connects students with concepts and practical applications of cybersecurity tools, technologies, and procedures. The curriculum is an industry-guided, instructor-led virtual program. This allows instructors and students to log in remotely at the same time and provides the framework to prepare for industry certification. The program also integrates real-world, hands-on practical activities, going beyond theory, while focusing on the deployment of advanced techniques.
Students will also learn professional communication skills to help prepare for a career in technology. The courses will help students gain a strong foundation in cybersecurity. These courses include Platforms and Network Technologies, Cybersecurity Foundations, Cybersecurity, and Ethical Hacking, and Cyber Forensic Investigations. The 16-credit hour undergraduate cybersecurity certificate serves as the best next step for career-seeking individuals in the cybersecurity field.
Want to know more? Visit the program site!
7. Old Dominion University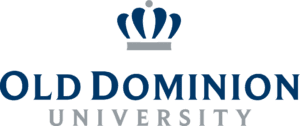 Old Dominion University's cybersecurity certificate prepares students for an exciting career in today's technology world. This online cybersecurity program will teach web professionals currently working in computer science and related fields, additional skills needed to manage, analyze, and secure cyber data. This graduate certificate completes in less than one year by taking two courses in the spring semester and two courses in the fall semester. Adding additional courses may allow students to apply the program toward ODU's Master of Science in Computer Science degree program.
There are 12 credit hours (four courses) required for completion. Students will also learn about cryptography, cyber threats and defenses, firewalls, and IDS/IPS. Old Dominion University ranks at No. 1 for the Top Online College in Virginia by OnlineColleges.com. The university also offers over 100 Online Academic programs. The school is also among the best online cyber security certificate programs nationwide.
Want to know more? Visit the program site!
8. Elmhurst University

The Undergraduate Certificate in Cybersecurity at Elmhurst University offers a unique curriculum to working professionals in security-related fields. The program is completely online and also offers live discussions to watch at the student's convenience. The program also provides an accelerated class format, earning your certificate in less than one year. Students will develop critical skills necessary to recognize security breaches, investigate cybercrime, prepare prevention and recovery plans, and build security infrastructures.
Required courses include Fundamentals of Cryptography, Foundations of Information Assurance, Cyber Crime Investigations and Digital Forensics, Wireless, Mobile and Cloud Security, and also Information Systems Management. The Cybersecurity faculty comes with extensive educational and industry experience. Instructors also are dedicated to helping each student achieve success in the classroom and beyond. The University is only a few minutes from Chicago, and just right around the corner from downtown Elmhurst.
Want to know more? Visit the program site!
9. Columbia Southern University

The Undergraduate Certificate in Cybersecurity at Columbia Southern University is an embedded certificate. There are 12 credit hours required for the completion of the Undergraduate Certificate in Cybersecurity. Students will explore the intricacies of cybersecurity through identifying security vulnerabilities, policy development, forensics, and cybercrime. The cybersecurity curriculum also provides foundational skills that help identify and develop security documentation and plan for security disaster recovery management. The complete certificate will cover courses such as Cybersecurity and Crime, Principles of Digital Forensics, Security Application Development, and IS Disaster Recovery.
Each comprehensive course in the cybersecurity program is taught by exceptional and experienced experts in the security industry. CSU, located in Orange Beach, AL, provides low tuition, flexible enrollment, military discounts, and quality programs to all. CSU offers fully online degree programs at the associate, bachelor, master, doctorate or certificate levels in a variety of program options. The University holds rankings as one of the best online cyber security certificate programs in the nation.
Want to know more? Visit the program site!
10. Central Michigan University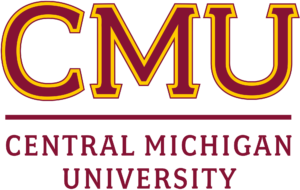 Central Michigan University's Cybersecurity Certificate will help jumpstart an exciting career in the cybersecurity field. The program will enhance the students' professional skills and provide a focused discipline. The course curriculum ranges from 12 to 18 credit hours with 8-week terms, providing flexibility and convenience to the student. This certificate can also serve as a prerequisite to a bachelor's degree. However, no financial aid is available for undergraduate certificates.
Students taking the cybersecurity certificates will have access to cyber defense tools at CMU's Cyber Center, meet leading cybersecurity experts from business and government at workshops and discussion panels, and join CMU's Cybersecurity Club for networking, community outreach, and other events. Courses include Introduction to Cybercrime, understanding of risks and implementing security plans, and Cloud computing and online privacy. CMU requires at least 15 credits to complete the certification. Although CMU Global is available everywhere in the US, the main campus is located in Mount Pleasant, MI.
Want to know more? Visit the program site!
---
Why Should I Get My Cybersecurity Certificate Online?
There are many reasons that undergraduates and graduate students choose an online option to complete their academic goals. For one, the flexibility it offers. You can study from anywhere, as long as there is an internet connection; at home, at work (if allowed), coffee shop, or even at a local park.
Choosing an online certificate program in cybersecurity may take less time as well, compared to on-campus education. In most schools, each course in cybersecurity is online and may only take six to eight weeks to complete. Each total program may vary. However, in most cases, students will finish in less than one year. Certificates are also shorter than the average associate's degree, allowing students to test out of new areas and advance in the field in half the time.
Can I Get a Job with a Cybersecurity Certificate?
There are many career opportunities for those entering the cybersecurity field. Having a Certificate in Cybersecurity will help provide the necessary skills for entry-level positions and also management opportunities. Below are some of the most common career paths that graduates of the certificate can find employment in. To get a full list of career options in cybersecurity, check out the BLS website.
Systems Integration Engineer- There is several tasks that this position requires of the applicant. one is evaluating technologies and making recommendations for operational effectiveness based on real-world scenarios.
Systems administrator- Professionals tend to analyze system logs and identify potential issues with computer systems. They may also apply operating system updates, patches, and configuration changes; as well as install new hardware and software.
Security Engineer- STEM skills are a must in these positions.
Cryptographer- analyzing and deciphering encrypted data while assisting law enforcement or government agencies in solving crime, threats, or security concerns.
Computer Security Incident Responder- Knowledge of computer science and IT systems is a must. Computer forensics, ethical hacking, and cloud computing also is expected to understand.
How Much Can I Make with a Cybersecurity Certificate?
The average salary for those who have earned the Certificate in Cybersecurity will vary on a wide range of factors. For one, it is the location. Depending on the populated area and who is hiring, it will make a difference on the average pay scale. Here are the average salaries of some mentioned above. Six-figure salaries is quite common for these positions as you will notice.
Cryptographer- average median pay is $105,000 per year. Many positions require a security clearance to access information. Skills may include mathematics, computer science, and IT systematics.
Computer Security Incident Responder- The average median salary is around $80,000. However, it may vary, depending on location, tasks and duties, education, professional certifications, and industry. Any experienced security professional in this position can expect to make six figures, especially in high-demand areas.
Security Engineer- The average salary ranges between $103,170 and $124,333, according to salary.com. However, salaries vary on several factors. For instance, if the student has any additional skills, certifications, or knowledge of other areas within the security-related field. Also, if they have extensive years of training from previous employers.
Which Certificate Course is Best for Cyber Security?
Each provides many benefits and skills needed to become a certified cybersecurity analyst or IT programmer. Many also offer low student-to-faculty ratios, top rankings, and accreditations to help you select the right school for your next adventure.
---
Related: