In today's growing technology world, the need for working professionals in security-related jobs is in high demand. However, becoming the best candidate for these positions requires lots of work experience, a strong and focused education, and grit. Becoming one of the best choices among hundreds of other eligible applicants, you need to present yourself as the top candidate for the job. Earning an online security certificate will push your resume to the top of the list. In addition, an online security certificate comes in many forms. That is, there are several types of concentrations or specializations within the security field. For example, to make them stand out among the rest, the concentration would help.
For instance, the certificate in Cybersecurity offers many job opportunities as one of the top online security certificates available today. It can also allow students to earn a higher salary compared to those without a certificate. Here are a few job options available to those focused on the ever-growing security field. 
Featured Schools
The Cybersecurity Salary with Certificate
With technological advances constantly being tested and developed, there needs to be people that have the skills to keep our global infrastructure safe and secure. Earning a Cybersecurity degree or certification will provide the skills and knowledge needed for the job. Tasks and duties of a person holding a cybersecurity position may vary depending on the employer. However, most will include some of the following:
Protects information system assets by identifying potential threats and finding accurate solutions to any security problems.

Implements improvements to computer systems by assessing their current situation. They may also evaluate trends, so as to anticipate issues that arise. 

Determine current security violations that may have occurred and any inefficiencies by conducting periodic audits.

Build good morale among peers by contributing to team effort.  
The average salary for a cybersecurity employee is $103,590 per year, according to the 2020 Bureau of Labor Statistics. However, candidates who have advanced their educational goals by receiving a graduate degree can possibly earn a higher salary. Those in the highest ten percent can earn more than $163,300.
The Homeland Security Certificate Salary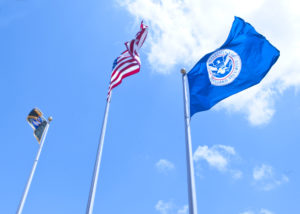 Another type of security certificate that is making headway across America is the Homeland Security program. The job market for this certificate is rising, due to many global issues, whether political or societal agendas of the American people.   Safeguarding our nation is one of the duties of those in the homeland security field. Many candidates come from a variety of backgrounds. Once a student earns an online security certificate concentrated in homeland security the job options are numerous.  Some examples are military intelligence, emergency management, public safety, and homeland security itself. Keeping the American people safe is not always easy. However, with the knowledge learned from this certificate, you will go far. The average salary for a homeland security certificate candidate is $73,887  per year, according to ZipRecruiter. However, those in the top ten percentile can make over six figures. 
The Network Security Certificate Salary
For those interested in a career in networking or computer technology, the Network Security Certificate career is for you. With this certificate, the common tasks or duties include:
Maintaining network and computer system securities

Interpreting Issues and solving problems on automated monitoring system alerts

Upgrading and repairing networks and ensuring that all network systems are operating correctly

Training new users properly in hardware and software data systems

Evaluate and optimize network or system performance
Most individuals who find employment in the network security fieldwork in companies such as financial businesses or computer system designing. Other possible workplaces are education services, insurance firms, hospitals, and local government offices. The most common position in the network security career field is network and computer systems administrator.  Although, there are other career opportunities to explore. Below are a few other job options for the Network Security line of work. However, students should be aware some additional education or degree certification may be required to be eligible for the position. 
The median annual wage for network and computer systems administrators on the BLS was $84,810, as of May 2020. Yet, the pay may be more lucrative for those with advanced studies in the field. For instance, if you are among the highest 10 percent in your field, you may earn as much as $134,970 annually. Most candidates will work full-time positions; however, some applicants can expect overtime pay, since the job demands strenuous hours at a time.
Related: