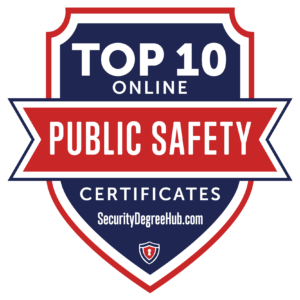 One of the top online public safety certificates can start your career in public safety or advance your current career. One of the latest fields to venture into is the public safety industry. It is not only one of the most sought degree programs, but it is also one of the most affordable programs offered.
Both undergraduates and graduate students alike find the public safety certificate program something to consider. The program can be available in a hybrid format or as an online degree program. The online public safety certificate program is also very broad with many avenues of workplaces to put your skills toward. Many job options for a graduate of the online public safety certificate program. Here are some options: EMS personnel, fire captain or emergency managers, and police officers. Here are the top 10 online Public Safety Certificate Programs for the year 2021.
Featured Schools
Each one offers similar course descriptions for the certificate programs. However, there are some factors that help them stand out from each other. For example, some may only be a year to complete, whereas, others may take a little longer. Since most certificate programs are available at community colleges, the size of the classroom may be smaller compared to large public universities.
Other factors to consider are a military-friendly environment, supportive staff and faculty, and campus college life, although it may not be as important for online students. Yet, a school that provides a strong, friendly atmosphere online can help students find the support needed to become successful in their studies. By reading through these certificate programs in Public Safety, students will find the best one that fits their needs.
---
1. University of Southern California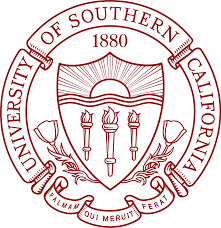 University of Southern California's Public Safety Leadership Certificate gives a student a new look at the importance of community outreach. The public safety curriculum at USC offers a holistic approach to public safety disciplines, an understanding of societal challenges of today, and how to become an effective leader. The PSLP course will cover four modules: Leadership, Global threats, Technology, and Community Engagement. The total program can be completed in less than one year. The deadline for students to apply is August.
There are several class dates available, starting during the fall semester. As part of the SCI, the Public Safety Certificate will engage the student in research and interdisciplinary education, including collaborative efforts to advance sustainable public safety strategies, policies, and programs. To be eligible for the certificate, students should have a public safety background, including law enforcement, fire, EMS, health, social work, and education. There is a PSLC program fee of $4,000 per student, which covers tuition and materials.
---
2. University of Maryland Global Campus

University of Maryland Global Campus offers students a Public Safety Executive Leadership Certificate. This certificate brings together the demand needed for leadership education at all levels of government, including leadership involvement in the private sector. The program also provides education studies in public safety fields, such as planning, legal systems, public policy, research and technology, and contemporary public safety practices. The program is an asset to both current and future professionals in the public safety field.
Students will learn coursework in conducting strategic and operational inter-agency planning in public safety emergencies, incorporating technological innovations through the public safety administration, and developing leadership skills and techniques for understanding media. The total credits for the program are fifteen credits. The PSEL program provides real-world applications and practical skills students can use for on-the-job experience. UMGC offers several start dates with over 90 programs or specializations to choose from.
---
3. Missouri State University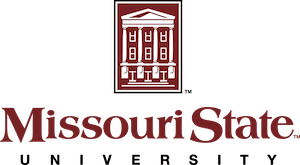 The Public Safety Graduate Certificate at Missouri State University offers students a program that provides the best public safety practices for protecting individuals and their communities. The complete program just takes 12 credits and prepares students for emergency safety and protection policies. The PSGC program is available on its own or as an additional education study for the Master of Public Administration(MPA).
Students will find employment opportunities in areas such as security, law enforcement, emergency response, and other related fields. The total program provides flexible scheduling for classes and is part of the political science department at MSU. The faculty is highly regarded as experts in the public safety field and will help students advance their skills in academic excellence. Instructors develop and teach the same curriculum to all students, whether on campus or online.
---
4. Central New Mexico Community College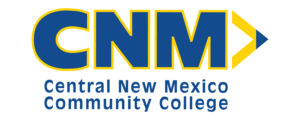 Here is another great public safety certificate: the Public Safety 911 Dispatcher Certificate, sponsored at the Central New Mexico Community College. This program provides online and hybrid coursework for students interested in public safety practices. The course program will consist of over 130 hours of online, classroom, and practical training in a variety of areas. Designed to prepare students for the New Mexico Public Safety Telecommunicator Certification Exam, the program is administered by the New Mexico Law Enforcement Academy.
The minimum credits needed to complete the program is eight credits. Courses in the PSD program include Public Safety Dispatch Foundational Skills and Public Safety Dispatch Advanced Skills. Students will need to take several prerequisites to be eligible. In addition, the CNMCC also offers over 200 associate degrees, certificates, and training opportunities in areas of applied sciences, business and information technology, health and wellness, communications, social sciences, and humanities; including STEM courses.
---
5. Richmond Community College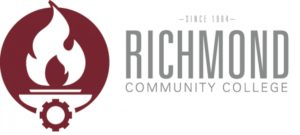 The Online Executive Management in Law Enforcement Certificate at Richmond Community College provides students with a unique training experience. The program will cover topics such as ethical issues in law enforcement, first-line supervision, and leadership skills needed for field training. Public speaking skills will also be taught as part of the curriculum. The total program consists of five courses. The program is available during the fall and spring semesters as 16-week sessions. However, the summer classes are available as an 8-week session.
All North Carolina sworn law enforcement officers are eligible to take the online Executive Management in Law Enforcement Certificate program free of charge. Students will receive a certificate of completion after 250 hours of the program or 12.5 commissioned approved points. Richmond Community College also requires that all students have a final grade of 70% or higher to successfully complete the EMLE Certificate program. Most students complete the program in less than two academic years.
---
6. St Petersburg College

St Petersburg College's Public Safety Telecommunications Certificate program prepares students for a worthwhile career in public safety for all interested in making a difference in both the public and private sectors. Many Public safety telecommunicators working in 911 call centers are critically needed in local and government agencies. These call centers are constantly looking for qualified applicants. Therefore, this is why the public safety telecommunications certificate at St. Petersburg is sought out by eligible students with a background in police work and fire and emergency medical services.
The program will also provide students with the expertise and training needed to get a job in the public safety field. The college also partners with the Pinellas County Safety and Emergency Services and several local public safety agencies in providing this course program. The total course offers a six-week training session and includes the state-mandated certification testing fee. Evening courses are also available for the certificate program.
---
7. Charter Oak State College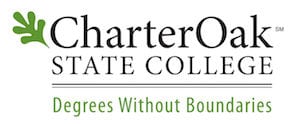 Charter Oak State College's Public Safety Administrative Certificate is actually a two-certificate offer. The online public safety certificate programs provide experienced safety professionals with academic and practical skills. These skills help with managerial and administrative positions in the public safety field. For the first certificate level, students will learn entry-level knowledge for positions such as homeland security, criminal justice, law enforcement, and fire science.
For level one there are a total of 18 credits to complete the certificate program. However, for level two, the student will learn more advanced knowledge for professionals already working in the public safety field. Each level two student will receive web-based training in the latest advances in areas covering counter-terrorism, public safety law, research, and personal development. The level two certificate program is also a total of 18 credits. All students must complete Level I before taking Level II.
---
8. Florida State College at Jacksonville

Florida State College at Jacksonville offers a Public Safety Telecommunicator Training Certificate. This degree is considered or offered as an online/hybrid format type of curriculum. The certificate degree is in high demand all across the state of Florida. The nine-week course program also prepares eligible students for employment opportunities at behind-the-scene positions. Such as 911 dispatching call centers and other public safety answering centers throughout the state.
Hybrid courses for the public safety telecommunicator training certificate are also now available. The program also offers weekly live simulations with 911 phone, radio, and Computer-Aided Dispatch (CAD) systems for preparing for the final exam. The total certificate program is less than two years to complete and offers one of the most affordable tuition costs for the public safety field.
---
9. Wayne Community College

Wayne Community College offers an Emergency Management Public Safety Certificate that prepares emergency personnel for work as public safety specialists. The program is part of the public safety division at the school. In the Public Safety certificate program, students will take courses such as Sociology of Disaster, EM Services Law & Ethics, and Critical Incident Management for Public Safety. The total credits for the program are twelve credit hours.
According to the site, WCC offers over 100 degrees and certificates in a wide range of areas, including the public safety field. Many of the programs of study are concentrated in a particular field and meet the student's specific needs or interests. Students must have a high school diploma or equivalent to be eligible for the Emergency Management in public safety certificate. Other specializations within the Emergency Management certificate degree are law, EMS, and Fire Safety concentrations at WCC.
---
10. Drury University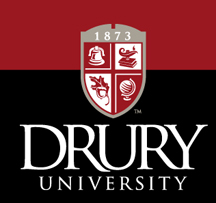 Drury University's Public Safety Leadership Certificate offers students a program that completes in less than one academic year. This Public Safety certificate provides the skillful leadership knowledge for students to find employment in many areas of public safety. Students who graduate from this program will find positions in law enforcement, emergency management, fire service, and environmental health. Some also work with EMS personnel, nonprofit organizations, or even homeland security agencies.
The total course is a 12-week certificate. Designed to give support to mid-level and senior-level leaders and military service members, Public Safety Leadership Certificate will be a huge benefit for those transitioning into civilian service. The certificate is available for both part-time and full-time students. It is available as a standalone program or also applied to a graduate degree within similar fields of interest. This is what makes Drury University one of the top online public safety certificate programs in the Nation.
---
Why Should I Get My Certificate in Public Safety Online?
A Certificate in Public Safety can prove to be a worthwhile career choice for many students. There are many benefits for students to getting a certificate in Public Safety. Furthermore, an online Certificate in Public Safety gives students a great accomplishment to go along with their undergraduate degree. For those interested in public service, while wanting to keep people safe, then a certificate in public safety is one great option.
Most Certificates can be successfully completed within six months to a year. However, in some cases, programs are only four to five courses long. There are also several start dates for students to enroll in a certificate program in public safety. For instance, some schools offer not only Fall and Spring semesters, but summer options or several start dates spread out throughout the whole year. Also, sometimes courses for the public safety certificate may only be five to ten weeks per class, allowing students to work at their own pace.
What Can I Do with a Certificate in Public Safety?
Once a student receives their online certificate in public safety, the next step is finding the right position. However, in this field, the job market can be very broad. From entry-level positions to career-changing opportunities, the public safety field will provide a variety of jobs. But, common areas of interest may include police officers and traffic dispatchers. However, public safety technicians, transit security officers, and your school's crossing guard could be considered public safety positions. Even lifeguards are sometimes thought of as public safety advocates and can benefit from a certificate in public safety. As you can see, the job options are quite expendable.
Sometimes an online certificate in public safety can help with maintaining advanced positions, such as management opportunities. Although, some impressive work history on your resume may also add to your chances for the right position. Jobs in administrative career paths with knowledgeable interest and skills in public service or public safety will by no means benefit from the Certificate in Public Safety. So, now let's look at the kinds of public safety certificates that are available.
What Kinds of Public Safety Certificates are There?
As mentioned earlier, there are a wide variety of career options for a person with a public safety certificate. And with it, the concentrations are broad. So, here are just two common types of public safety certificates offered to those in the public safety field.
Public Safety Dispatcher: This type of field worker sends, receives, and transmits information, coordinates operations of safety personnel, and dispenses safety vehicles throughout city and county lines. Sometimes they may be called Public Safety telecommunicators. Most public safety dispatchers will need to earn a public safety dispatcher certificate or public safety telecommunicator certification to apply for the job title. 
Construction Health and Safety Technician (CHST): This type of technician works primarily around the construction site, keeping people safe from hazardous materials or falling debris. Those in this line of work must obtain a CHST certification. The CHST certificate is a great start to other public safety roles, such as the Certified Safety Professional (CSP) certification. To be eligible for the certification, students must have a minimum of three years of construction experience and at least 35% of their job duties must involve safety and health issues. 
---
Related: