For anyone interested in a career in security, there are so many job opportunities throughout the US and internationally. In fact, it has become one of the most sought career fields. This is true for both young adults and returning graduates seeking to build a lifelong career. Many employers do offer on-the-job training.
However, some may expect or ask that the right candidate have some previous knowledge or skills learned from an educational program in the security field. Earning a security certificate or certification is one of the best starting points for a graduate can get. Although, some students may wonder, what is better? Should you get a security certificate or go straight for the certification in security?
Featured Schools
What is the Difference Between a Certificate and a Certification?
Below is a short shout-out of the differences, and some similarities of both certification and certificates.
Certifications
often awarded by a third-party organization, usually representing a specific industry.

used to identify a professional industry or industry designation.

often set in a predetermined time frame, occasionally work experience must be required.

once you pass, you become "Certified" for that specific job.

may also require an ongoing re-certification.
Certificates
can be completed relatively quickly.

one-time professional development or training instance.

Once you have one, it's yours for life.

you can take it with you at any job, pertaining to the type of field chosen.

awarded by an educational institution or training school.

open to anyone, regardless of their previous experience.
Similarity
B

oth of them will include standardized exams or tests to assess the student's on-the-job training.

Both are beneficial for the student to find employment in the field of choice
Both will help increase the candidate's creditworthiness and salary in the industry for which they are applying for.
Why Get a Security Certificate?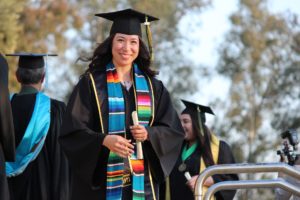 For the security certificate, students will need to undergo educational training at an accredited institution or technical institute. Some community colleges offer security certificates as well. Certificates are also very affordable to receive. In fact, many community colleges throughout the nation will offer the security certificate for way less than what a student would pay at a four-year university.
Plus, some small-scale schools provide a low student-to-teacher ratio, allowing for better faculty interaction with students and a healthier campus environment. With the security certificate, students will learn concepts that can affect both their personal and professional life. Such as the importance of securing your personal information from fraudulent activities on the Web. You may also gain knowledge and skills to even start your own business if desired.
Why a Security Certification?
For the certification in security, the student will become "certified" for the specific job title that he/she is acquiring to receive. For example, a certified security technician wanting to work for a government agency or nonprofit organization will need to show proof of the certification to be hired.
Or, a re-certification to stay employed, if already hired. Certification in security also proves your qualifications to hold that position, such as the security technician job. Certifications also will set each candidate apart from those who do not have or acquired certification for a particular job title.
What Kinds of Questions Are on a Security Certification Exam?
Depending on what field of interest you are going into may determine the types of questions asked. However, a security certification, it will commonly provide multiple-choice and performance-based questions. It is also recommended that prior to taking the certification, students are well prepared. Most certifications take approximately 90 minutes to complete and participants must have at least two years of experience working in the field of concentration.
How many questions depend on the type of exam as well. Many exams though have no more than 90 questions. Students also need a passing grade, which is usually 80 percent of the total test or exam. Of course, grading may vary on which type of security job position a student is striving for. As an example, to receive a security certification in Security+, CompTia, or CISSP certifications, a student may need a passing of 750 out of 900. Here is information on the CompTia certification.
What is Right for You: Certificates or Certification?
Well, to answer the question, that will depend on your specific career goals or the industry for which you want to join and make a difference. Although our topic is on security, the above differences can coincide with any type of career goal a student has for their future.
For example, a student wanting to become a paralegal will need a paralegal certificate to understand the basic principles of the field. However, to practice as a paralegal, one must pass the Bar by receiving certification to do so.
---
Related: