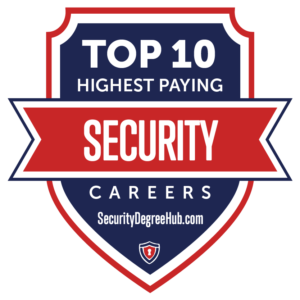 The highest-paying security careers require advanced skills and are at the intersection of computer science and security. Like computer programming, the security industry is one of those fields where what you can do is more important than who you know or what degrees you hold. The best way to get high-paying security jobs is to have experience in security. Even people with criminal records have occasionally been able to get decent-paying jobs in security, due to the fact that they had a proven record of expertise in security issues – albeit of the wrong side of the law. Of course, we don't recommend going that route.
One of the best ways to get into the security field is through the military. Everyone in the military has at least some degree of security training – even people who did desk jobs or ran shops in the military. Most employers will respect someone with military experience and will be proud to have you on their team, especially in the security department. Of course, military experience is not the only route to a high-paying security job. Many civilian security training programs exist. High-quality security training is available at all skill levels. You can obtain an AA, BA, or MA in a wide range of security fields, any of which would make you a welcome asset at many organizations.
Featured Schools
---
---
Ranking the Highest-Paying Security Careers
It's hard to say for certain how much security professionals can make – salary varies from place to place, and other factors like years of experience, connections, and specialized skills can make an enormous difference. However, the jobs ranked here by Security Degree Hub are listed in order of average salary based on a variety of sources, including Glassdoor and Payscale.
---
1. Chief Information Security Officer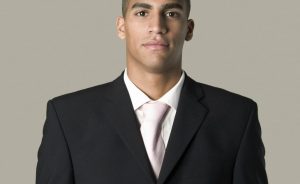 Chief Information Security Officer (CISO) is a senior executive level position and one of the highest paying security jobs. These professionals are responsible for the development and implementation of cyber security plans and policies for an organization. They are accountable for the mitigation and reduction of potential risks to an information technology framework, data, assets, and hardware.
The CISO is responsible for
Auditing and reviewing existing cyber security policies
Directing IT and cyber security personnel
Drafting and enhancing new cyber security policy
Hiring an IT team
Maintaining advanced knowledge of existing and emerging threats to cyber security
The preparation of financial reports
The minimum educational level of a CISO is a bachelor's degree in Computer Information Systems, Management Information Systems, or IT Management and Project Management. As an executive-level position, a Master's in Business Administration (MBA) may also be required.
A CISO will earn between $154,000 and $380,000 annually with a median salary of $249,000.
Average Salary: $249,000
2. Security Architect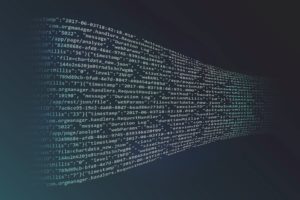 A Security Architect (SA), is among the highest paying security jobs. An SA designs, builds, tests, and implements security systems within a network. A SA must have an understanding of IT systems and all of the latest security systems, standards, and authorization protocols, in addition to security best practices.
A Security Architect's duties include:
Conducting scheduled system tests and monitoring network security
Developing timelines for ongoing system upgrades and related projects
Drafting and presenting complete briefs on new and existing programs, potential, and appropriate responses
Drafting emergency recovery protocols and conducting security breach drills
Ensuring appropriate personnel have access to the system
Responding to all security incidents promptly and providing post-event de-briefs
Reviewing existing security measures, recommending and implementing improvements and upgrades
As a senior cyber security position holder, an SA should be prepared to consult with and deliver presentations to the organization's management and executives on an as-needed basis.
Average Salary: $124,600
3. Risk Manager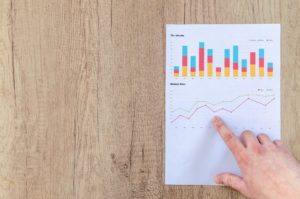 The job of a risk manager (RM), is to work with client companies to identify and assess any potential risks to the company which could hinder the safety, reputation, security, property or financial wellbeing of the organization. After any and all potential risks are identified and evaluated it is the RM's job to create and implement processes designed to mitigate these risks. This it one of the security field's highest paying security jobs.
As a consulting position, the job of the RM is to create detailed risk assessment information. This information should be used to develop processes for dealing with discovered risks. These processes should, in most cases, be processes that the client company can implement without the ongoing presence of the RM.
Ideally, an RM should develop close relationships with clients so that intimate knowledge of the client company's particular risk profile becomes second nature. RMs will attend meetings, deliver presentations, and report to senior members of staff.
Average Salary: $101,404
4. Systems, Network, and/or Web Penetration Tester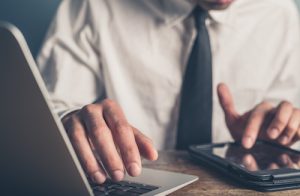 One of the most sought after and highest paying security jobs, a Systems, Network, and/or Web Penetration Tester or "PenTester," is a network security consultant who attempts to break into and find exploits in computer systems and software. They are considered to be a variety of ethical or "white hat" hackers. They are expected to run numerous tests with the goal of achieving network penetration. Then, the PenTester will complete an assessment report about the vulnerabilities they have discovered.
While they will often run pre-determined test types, they will also design their own tests. The job of a penetration tester requires a great deal of creativity, imagination, and determination, as well as a high degree of technical know-how.
A Penetration Tester must have a complete and intimate working knowledge of existing systems. They must also commit to maintaining ongoing knowledge of new and upcoming systems in order to deliver usable vulnerability reports by exploiting real vulnerabilities.
Average Salary: $83,137
5. Network Security Engineer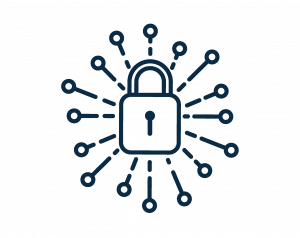 A Network Security Engineer (NSE), is an IT and Software Engineer is among the highest paying security jobs. An NSE is responsible for maintaining computer hardware and software comprising a computer network. An NSE deals with the health of the total network, server use and implementation, and security. The NSE is expected to ensure that network connectivity conforms to the parameters which have been prescribed by the organization's IT network management.
NSE duties and responsibilities include;
Installing, configuring and maintaining computers, devices, networking equipment, and operating systems
Network design, security, and especially troubleshooting problems
Securing IT infrastructure to provide measurable, reliable, consistent, and secure networking services
Deterring and preventing cyber attack
Handling security breaches, preventing intrusion, analyzing network traffic, and encryption
Maintaining an authorization infrastructure and network backup systems
Maintaining network facilities, devices, drivers, and device settings
Maintaining network servers, file servers, VPNs, intrusion detection
Average Salary: $82,760
6. Network Security Administrator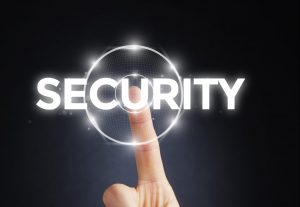 A Network Security Administrator (NSA) is among the highest paying security jobs. An NSA is an IT professional who is responsible for maintaining the computer hardware and software which makes up a computer network and attending to cybersecurity needs. The NSA deals primarily with the health of the network, the deployment of servers, and the implementation of security measures. The NSA ensures network connectivity meets the needs of the organization and is aligned with the required technical parameters of the network administrators.
The duties of an NSA include:
Installation, configuration, and maintenance of computers, equipment, and software
Network design and security, troubleshooting and debugging network problems
Maintenance of system authorization infrastructure, and backup systems
Assigning IP addresses to devices
Introducing and incorporating new equipment
Performing corrective/preventative measures on existing devices
Maintenance of file servers, gateways, attack detection systems, etc.
Patching systems and locking down systems when necessary
An NSA can expect to earn between $63,000 and $90,000 annually.
Average Salary: $76,500
7. Cyber Crime Investigator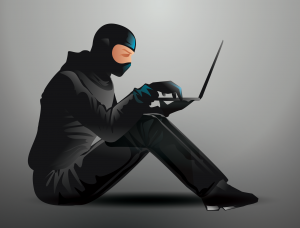 A CCI will gather evidence from digital assets and resources using specialized expertise which can be used in a court of law to prosecute or defend a suspect. A CCI is also liable to be called upon by a court to supply expert testimony which a judge or jury can use to develop and deliver decisions.
A cybercrime investigator (CCI), or computer crime investigator is one of the highest paying security jobs. These professionals investigate crimes and possible crimes ranging from the recovery of file systems that have been hacked, intentionally corrupted, or stolen to investigating crimes perpetrated against children through the use of a computerized device or recorded and stored digitally.
A CCI's duties include:
Analyzing computer system crimes
Consult with clients, supervisors, and managers
Developing forensic skills through research and training
Gathering evidence and information
Maximizing computer system performance
Preparing expert reports
Recovering data
Testifying in court
Training law enforcement on IT related issues
A CCI can be expected to earn between $50,000 to $100,000 annually.
Average Salary: $75,000
8. Information Security Analyst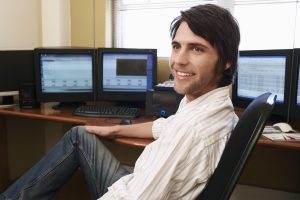 The job of an Information Security Analyst (ISA), is to implement measures to protect computer networks, information, and assets and is one of today's highest-paying security jobs. An ISA may also be expected to upgrade existing measures, draft and revise new measures as needed and monitor all measures and policies for review and revision. An ISA may be expected to ensure the proper security controls are implemented and to safeguard digital files and mission-critical data infrastructure. These professionals should be prepared to respond to cyber attacks, security breaches, and deal with malware.
Duties of an ISA include:
Training users and promoting security awareness
Developing plans to safeguard computer files
Conferring with users to discuss data access needs, security violations, and programming changes
Monitoring computer virus reports
Modifying security files to incorporate new software, fix errors, or change access statuses
Coordinating computer system plan implementation with personnel and vendors
Monitoring the use of data files and regulating access
Average Salary: $71,309
9. Security Analyst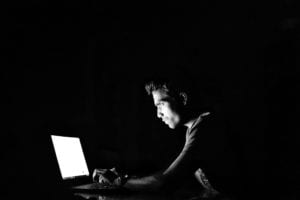 A Security Analyst (SA), is key to keeping an organization's mission-critical and proprietary information safe, secure, and whole and is one of the highest paying security jobs. These professionals work with various departments in an organization to recommend specific measures and procedures to create and maintain an optimal security infrastructure.
A SA is responsible for ensuring the company's information technology assets are properly protected from unauthorized access. Do do this, the SA will work with both physical devices and software to create a complete IT security system or plan. If an attack should take place, directed either at physical assets or by hacking, the SA will be the chief professional responsible for creating and implementing an appropriate and effective response to the attack.
The Duties of a SA include:
Conducting security appraisals through vulnerability testing and risk analysis
Monitoring security access
Performing internal and external security audits
Verifying third-party vendor security
Average Salary: $67,419
10. Security Manager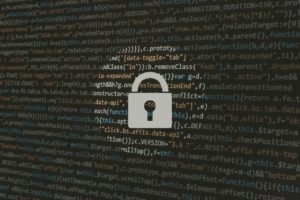 A Security Manager (SM), directs a client organization's security assets and security functions, including the physical asset security and the safety of guests, customers, employees, facilities, and assets and is easily one of the highest paying security jobs. A SA is in charge of security personnel and is responsible for the use, function, and operation of security tools and devices. A security manager may assign the patrol routes of security staff and ensure that patrol routes and procedures are followed.
An SM will be expected to write and/or review security-related documents such as reports, tactical and strategic initiatives, and proposals. They are also responsible for the supervision and discipline of security staff and personnel.
Security Managers earn an average annual salary within the range of $42,000 and $68,000.
Average Salary: $55,000
---
What Does it Take to Get Into a Security Administration or Management Career?
If you're just starting out in the security field and want to eventually move on to some of the best security jobs, administration or management security positions are the way to go. However, these are high-level positions that will require more than a talent for security services and a desire to work in this field.
The best place to start might be by seeking employment in an entry-level security position or by serving a term in one of the branches of the armed forces. Those who advance far in the security industry usually begin in one of these two places. After a two to a four-year stint in the military, a police job may be in order. These are the most common ways to advance in security. Those who take and stick with low-level jobs rarely advance far beyond them.
Education for the Highest-Paying Security Careers
Another route is to study the security disciplines in a formal setting. Obtaining a master's degree will take you far in security, but it still helps to have real-world experience. Never discount the value of studying for a security degree online while getting real-world experience at the same time.
Finally, it's always a good idea to have a network of contacts to draw from. These can be built during military service or in any other security-related venue. The best paying and the most secure security jobs come from relationships based on trust and respect.
Does Cybersecurity Pay Better than Other Security Jobs?
The highest paying jobs in the physical security industry pay very well indeed. However, they take quite a bit of experience and expertise to obtain. According to Payscale.com, the average cyber security job pays from $54,000 to $116,000 a year.
That's about $30,000 a year higher than the average pay for an ordinary security position. The highest paying jobs in cyber security are highly specialized and may take quite a bit of networking to obtain. Of course, the highest paying physical security jobs would be things like working as a personal bodyguard for a high-powered executive or billionaire. Certainly, these are the best security jobs available and pay far more than any IT professional will ever make. But in the end, these jobs are so rare as to be nonexistent.
Top 20 Online Cyber Security Degree Programs
In the final analysis, cyber security jobs are in much higher demand at the higher levels and are a much more realistic way to earn $100,000 or more a year. The best job in cyber security might be equally elusive, but unlike physical security, you're far less likely to "age out" of the profession before they come within your reach.
How Can I Work in International Security?
Getting any job overseas takes some effort, determination, and talent- and having contacts doesn't hurt. But when it comes to obtaining international security jobs, your task is a bit more complicated. First, you will need the qualifications. Military experience, a degree, or practical experience that you can prove may fill this requirement. Second, you will need to choose a location. Make it a place that you love and/or where your native language is spoken widely. Third, visit the country, get to know people. Take the time and make the effort to network and make connections.
Then, launch your job search as you would normally. Scan the local markets, and apply where and when you can. Localize your resume, and apply for a foreign transfer. Finally, make sure you have completed all the legal requirements for staying in the foreign country you choose to work in. Keep in mind that security jobs may come with additional regulations which you must obey. Taking the time to study international security jobs online might be a good way to start before you put yourself out there.
---
Related: