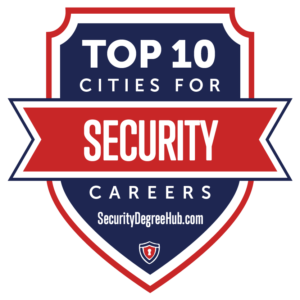 The top cities for security jobs have roles that pay well and also have a need for individuals to work in the security field. Working adults who are considering a security career may assume their best options are with private security, or perhaps with a federal agency, but many don't think to look right under their noses in their own city. Several benefits come with working in security for a city. In most cases, public security jobs tend to come with good benefits that aren't always available for private-sector work, depending on the nature of the job. For example, many city security jobs will offer:
Comprehensive health insurance options
Full life insurance policies
Pensions
Various perks through partnerships with local businesses
In many cases, it's the benefits alone that attract many people to city security jobs. These types of jobs tend to come with a high level of job security not found in working for private businesses. When working security for a city, employees will also typically have access to superior and faster unemployment benefits should work cease for whatever reason.
Municipal work also tends to have a strict adherence to paid holidays and vacations. Employees may also have access to continuing education options and paths of advancement through the city and sometimes have these things paid for by the city as well. These types of benefits and advantages aren't limited to city security jobs, however. Practically all public sector work at the local, state, and federal level have these types of benefits.
Security Degree Hub has ranked the best cities for security careers based on Bureau of Labor Statistics data. We took into account the size of the job market, the demand for security, and the average salary of security workers in that city.
---
1. New York, NY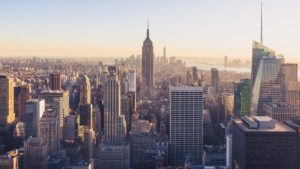 The job market for security professionals in New York, NY has been flourishing over the last 20 years. The security field includes positions such as security guards in a variety of different industries. Security supervisors and security coordinators can be found in larger corporations in different city districts. There is also a federal security presence in New York, NY with the U.S. Customs and Border Protection and other federal investigation industries working to secure the naval ports and airports within the city.
New York, NY is historically a port city because of its location on the harbor. There are also two international airports within the city limits that bring in millions of visitors annually. Because of the number of tourists and residents there, New York City is one of the best cities for jobs in security. There are currently over 313,000 employed, averaging a salary of $55,830 within the field.
Security Workers: 313,700
Average Salary: $55830
---
2. Los Angeles, CA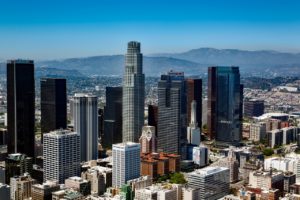 The city of Los Angeles CA is also one of the most popular destinations for visitors. These tourists can either be domestic or international. Because of its popularity and its role in the entertainment industry, celebrities attract a lot of attention to that part of the country. Security professionals range from entry-level security guards to managers, supervisors, and consultants due to the nature of their clients in this city and the demand for quality security from the public or more threatening parties.
With Los Angeles CA having its founding based in the entertainment industry, it has a history of attracting all types to the area, either to make their own path or take advantage of others seeking to become famous. Because of this influx of celebrities, security agencies hire those who are capable of safely and securely transporting these individuals, making this one of the best cities for security careers. There are approximately 142,000 security workers currently employed in the city, and their average salary is almost $60,000 annually.
Security Workers: 142,470
Average Salary: $59680
---
3. Chicago, IL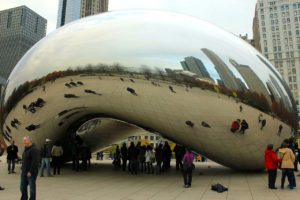 The security career options in Chicago IL range from either armed or unarmed guards to police officers and federal security agents that are working to minimize any major threat to the city. With an average salary of $53,680, the currently employed 120,000 security professionals in the city are enjoying a stable careers that is at the private or public level. Federal agencies that require security agents also have satellite campuses within the city to manage the city's intelligence and threat level. This variation of security is why Chicago IL is one of the best cities for jobs in security.
The city of Chicago is instrumental in the economy of the United States, with many corporations, educational institutions, and other organizations calling the city home. Because of this, the population far exceeds most of the other cities throughout the country and makes it a potential target for drug cartels or terrorist attacks. This requires various levels of security to be found within the city, from the security agencies to federal agents working cases to protect the city daily.
Security Workers: 120,770
Average Salary: $53680
---
4. Washington DC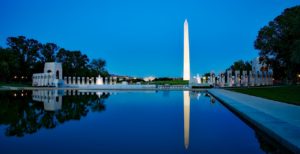 Washington DC is home to the headquarters of all the federal security agencies that operate within the United States government. Most of the security professionals working in this city are employed at the federal level, either as agents or intelligence analysts, many with the Department of Homeland Security. With just over 88,000 security professionals in one area, they have an average salary of approximately $60,000. With this many headquarters in one area, this makes Washington DC one of the best cities for security careers.
Founded as the nation's capital, Washington DC is ground zero for intelligence and national security as well as the residence of each sitting American President. With Congress and the Supreme Court meeting in the area, there is a high demand for security presence at every level, making this one of the best cities for jobs in security. The difference between Washington DC and other cities, however, is that there are fewer residences, with the area being more government and corporation than residential.
Security Workers: 88,360
Average Salary: $59210
Top 10 Online Homeland Security Degree Programs
---
5. San Francisco, CA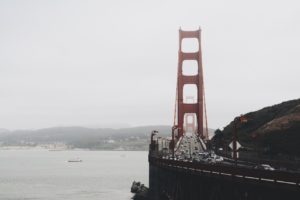 In San Francisco CA, there is a high demand for security professionals. With the business and corporate industries calling the area home for their headquarters, the need for private security has grown in the last decade. The number of security workers is over 45,000 in the city. The average salary tops over $66,000. Because the demand is so high, many of those employed are working double duty, as many of the private security in the area are also local law enforcement.
The city of San Francisco CA has seen a rise in economy, residents, and tourists within the last decade thanks to the growth of corporations making a home in the city. However, with this much attention and popularity comes the unwanted attention that requires the use of security at all levels, from the public to private and armed and unarmed. Those seeking a career in security will be quick to find employment, making it one of the best cities for security careers.
Security Workers: 45,260
Average Salary: $66130
---
6. Boston, MA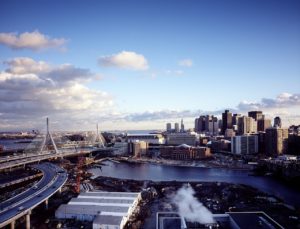 In Boston MA, a career in security goes a long way for those seeking that career field. Everything from security guards and law enforcement, to private security teams and various ranks in these companies, give those seeking this career a place to grow. There are currently just under 60,000 security workers hired within the city of Boston MA, and they average a salary of $57,000. Because of the growing demand and ability for growth, Boston MA is one of the best cities for jobs in security.
The city of Boston MA goes all the way back to the founding of the nation, as it was influential in the American Revolutionary War that ultimately led to becoming the United States. Security in this city runs deep in both the public and private sectors. Also, with Boston being a port city, there is a need for federal agencies to have satellite offices in town and hire security personnel.
Security Workers: 59,750
Average Salary: $57420
---
7. Seattle, WA
Seattle WA is one of the more populated metropolitan areas on the West Coast. As the rest of the economy continues to grow in Seattle, so does the need for security professionals. With over 37,000 currently employed, they are receiving some of the higher salaries available, averaging around $60,000. Because the level of security varies in this area and its need is on the rise, Seattle WA is one of the best cities for security careers and those seeking them out.
With many technology corporations calling Seattle WA home, so have thousands of other residents over the last two decades. Despite the less than stellar weather in this rainy part of the country, the population has steadily been rising since the 1990s and also attracting some with less than honorable intentions. In order to protect the above middle-class lifestyle that many enjoy in this city, private security agencies are looking for those who want more than a security job, but a security career.
Security Workers: 37,540
Average Salary: $60,320
---
8. Miami, FL

Miami FL is another city that is on the rise for security professionals, ranging from entry-level positions to security agents that are employed at the federal level. With Miami FL being a port city opening to the Caribbean and international waters, this makes Miami one of the best cities for jobs in security. They currently employ more than 84,000 security workers and the average salary is just below $47,000 for security professionals.
A city that is constantly having a party and attracting thousands of tourists annually is Miami FL. With a vibrant culture and blend of different ethnicities, the city is constantly attracting businesses and visitors. Unfortunately, those businesses are not always legal and Miami offers an opening to the rest of the world that these other cities do not have. Homeland Security, U.S. Customs, and other federal agencies offer positions from security agents to security analysts to secure the protection of those residing in Miami FL.
Security Workers: 84,070
Average Salary: $46900
---
9. Anchorage, AK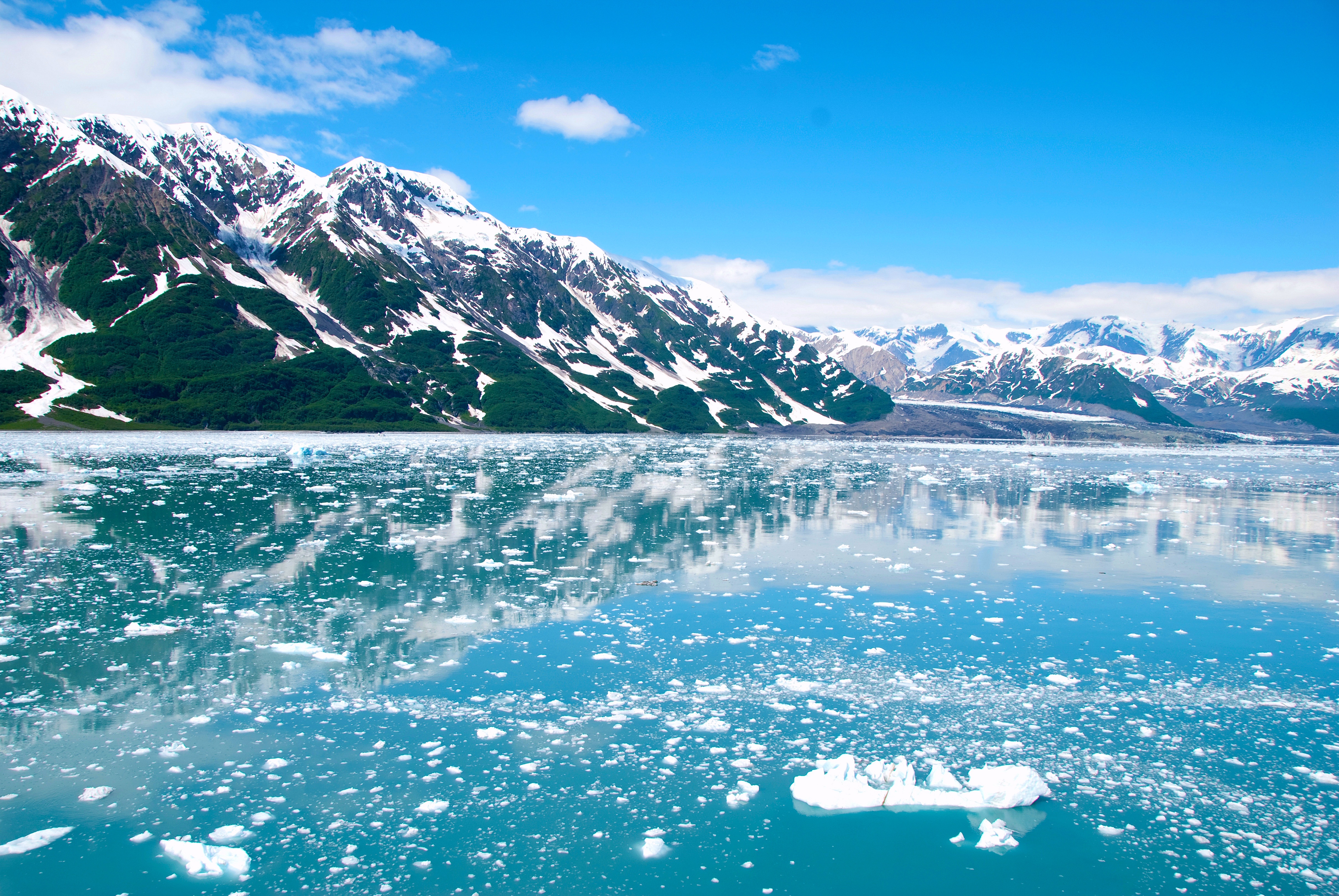 While Alaska does not have as many residents as other states, the city of Anchorage AK employs just over 4000 security professionals for the protection and monitoring of possessions and welfare of their residents. Because the demand is high in the area, these security professionals are seeing the average salary of around $62,000. Because of this attractive salary, it is one of the best cities for security careers.
Anchorage AK does not attract nearly the population that other cities in the lower 48 do. However, it is one of the most populated areas in Alaska. Anybody who has any property or owns a business of high value takes up residence in Anchorage. Also, anything imported from the lower 48 states usually stops in Anchorage first before being distributed, making the need for security essential.
Security Workers: 4090
Average Salary: $62870
---
10. Philadelphia, PA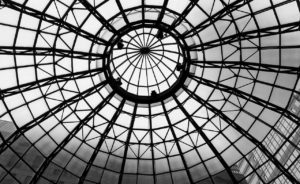 Another city instrumental in the history of the United States is Philadelphia PA which is also one of the best cities for jobs in security. This city currently has around 72,000 security professionals on payroll, with many of them being retired law enforcement or veterans. They are earning an average salary of approximately $47,000 which is currently on the rise. Because Philadelphia is home to several professional sports teams and a population in the hundreds of thousands, there is a steady need for security personnel.
Philadelphia PA is one of the cities on the East Coast that often attracts visitors and new residents each year. Also, because this city is so important to the founding of the United States with American history around each corner, it is a target for terrorism. The security careers in this city range from security guards in hotels to security agents monitoring historical building and monuments.
Security Workers: 71910
Average Salary: $47350
---
Can I Get a Job in Security Anywhere?
Work in security exists literally everywhere around the country and around the world in numerous capacities. Anyone who takes the time to search "security careers near me" will likely come across a plethora of results. The careers in the security field are ubiquitous because the need for security is widespread and ever-present. Various niche opportunities exist, but there are some mainstays.
Working in security for a municipality or city is not a hard job to find, and security professionals would do well to consider such jobs. If one should show up, applicants should pay close to attention to the advantages offered by working security for the city and compare them to what the private sector jobs offer.
Are There Security Careers Near Me?
Since careers in security field applicants from all over and any of several purposes, narrowing down the choice by the type of security venue someone would want is a good place to start. For example, the careers in security field jobs list will likely show options for:
Government security jobs at the local, state, and federal level
Private security jobs for any of several businesses located anywhere
Private security companies that help to place security professionals
Local businesses who need some sort of security presence
It can also help to define what working in security means. Security careers can include anything from physical security work to security management, risk assessment, to monitoring networks in a cybersecurity capacity.
Top 20 Online Cyber Security Degree Programs
20 Best Online Master's in Cybersecurity
So, when someone wants to search for "security careers near me," it would help for them to narrow down their search further by making sure they look for the specific type of career they want. It can help differentiate between the employers looking for physical security or armed security personnel from those looking for security managers, cybersecurity professionals, security engineers, or security monitoring team members.
Why Are Some Cities Better for Cybersecurity?
The importance of cybersecurity has grown exponentially in recent years. Even though the best cities for cyber security jobs may have some better competitive positions, it's safe to say that cybersecurity work exists everywhere.
Just like every other type of security career, a career in cybersecurity can start practically anywhere in the country. Every business, government agency, nonprofit, and even individual at home currently has a heavy reliance on technology, computers, and information systems. If you want to be sure there is work available anywhere, a cybersecurity degree is worth it.
The tech economy continues to grow, which creates even more work, and it continues to change, which creates more opportunities for cybersecurity professionals to diversity and increase their value. In addition, many of the best cities for cyber security jobs are only just one avenue toward a great cybersecurity career.
Applicants seeking great cybersecurity work should consider that many of the largest hirers for cybersecurity professionals maintain a presence across the country, and sometimes even around the world. Information, data, and networking systems often transcend boundaries.
Even if a company has headquarters in one place, they may need a cybersecurity professional elsewhere, hundreds of miles away. This all also applies to government agencies as well. Local governments will keep their cybersecurity people close, but any federal government cybersecurity job can need someone literally anywhere.
This is all something to keep in mind when someone is looking for the best cities for cyber security jobs. In some cases, looking for underserved places can serve an applicant better than strictly for the best cities for cybersecurity jobs.
The cost of cybersecurity is going up, and practically every public and private entity in the country has come to figure out that cyber security isn't just an option, but a necessity. Cybercrime continues to rise, which makes this a golden opportunity for cybersecurity professionals of all types to practically name their price if they have enough experience.
Even at the entry level, there's no shortage of available opportunities for cybersecurity specialists. Applicants can and should consider some of the best cities for cybersecurity careers, but they should also look for opportunities everywhere because those opportunities exist.
Related: