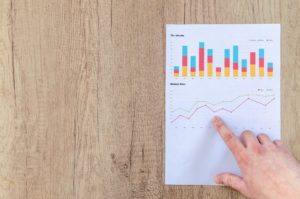 Cyber security analyst job description typically includes monitoring alerts and maintaining firewalls to identify potential threats. According to the U.S. Bureau of Labor Statistics, cyber security analyst jobs may grow by 32% by 2028. This is much faster than the average growth of all jobs combined. This growing demand is great news for those who want to become cyber security analysts.
What is a cyber security analyst? This question is answered in detail below. However, analyst job duties include preventing hackers from causing problems with computer networks and stealing data.
What Is a Cyber Security Analyst?
A cyber security analyst evaluates systems, data, and networks. They determine whether current defenses are robust enough to meet existing and future threats. A cybersecurity analyst's job description typically includes monitoring alerts and maintaining firewalls to identify potential threats to a company's network.
Cyber security analysts usually report to the Chief Information Officer and oversee a company's data security program. This includes training employees to minimize cybersecurity threats and executing policies to block known threats. The job description for cyber security analysts also entails staying on top of the latest technology.
Cyber Security Analyst Jobs
The states with the most cyber security analyst jobs but a shortage of qualified applicants include Alabama, Wyoming, and Colorado, according to Statista. Those interested in becoming cyber security analysts who are willing to move to areas where there are fewer analysts can generally expect higher salaries.
Job Description for an Analyst
What is a cyber security analyst? A sample job description for cyber security analyst positions might include technical and leadership requirements. Here is an excerpt of what a cybersecurity analyst job description might look like:
Identify security-related issues and establish monitoring and alerting solutions
Correlate risks and threats across multiple systems; promptly and effectively handle security incident response
Configure security solutions to protect company assets, including SIEM solution reports
A cyber security analyst description will include specific technology that the company uses and may require certain certifications. You don't necessarily have to have all the requirements of a cyber security analyst job description. However, you should consider other core skills you have developed that make you a good fit that may not be in the cybersecurity analyst job description.
Become a Cybersecurity Analyst
For those interested in becoming a cyber security analyst, you may wish to pursue a four-year degree in computer science or a related field. Additionally, consider taking the following certifications:
Microsoft Technology Associate (MTA) Security Fundamentals
CompTIA Security+
ISACA CSX Cybersecurity Fundamentals Certificate
Systems Security Certified Practitioner (SSCP)
GIAC Information Security Fundamentals (GISF)
A good way to determine the best certification is to check out the cyber security analyst education requirements on the job boards.
Cyber Security Education Requirements
In job descriptions, cyber security analyst requirements include experience expectations. However, entry-level positions often concentrate on cyber security analyst education requirements.
Often, a bachelor's degree in software engineering, computer science, or information assurance gets your foot in the door for an interview. However, many hiring managers look for candidates with master's degrees.
Personality traits of a good cyber security analyst description include patience, a strong work ethic, and infinity for math and science. That's because many cyber security analyst job duties deal with sensitive data and value technology assets. The stakes for getting things right are high.
How to Be a Cyber Security Analyst
Even after someone gets a job in the field, it's important to know how to be an analyst the CIO can trust. This goes beyond what's in an analyst job description. Although there's a high demand for professionals in the field, moving up through the ranks can be a challenge. Reading through a job description gives you a good idea of how demanding the job is. So, once you fill a position, it may not be easy for them to find another qualified candidate.
Security Analyst Requirements
In general, the requirements include a deep knowledge of how attacks are perpetrated against computer networks. As professionals gain experience, they become better at recognizing patterns that indicate a potential attack. Cyber security analysts should cultivate advanced skills and how to stay calm and explain things to senior staff in a straightforward manner.
In this field, as in many others, strong multitasking skills help analysts deal with inquiries, prepare status updates and monitor the system during threats and breaches. Those who prefer to work on their job might like the lack of direct supervision. This highly specialized field requires professionals who are self-starters and can do their jobs with little direction.
---
Related: