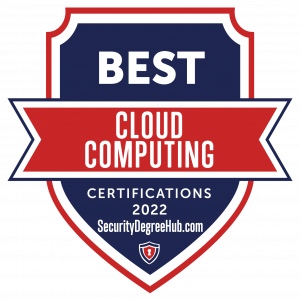 The best cloud computing certifications fit your individual needs and also train you to work in the field. What is the best cloud certification to get? Virtually any cloud certification can help propel a career forward. Cloud computing is a valuable skill in this day and age. It opens up avenues for communication, safe document storage, and other resources. These days, more and more companies are taking advantage of their cloud computing options, and that means that more and more companies need people with cloud computing certifications to help them manage their options, keep their documents secure, and keep their systems up to date.
So, which cloud certification is best? There's no simple answer to that question. At the end of the day, the best cloud computing certifications are the ones that will meet your needs and help you achieve your particular goals. Below, you'll find several of the best cloud computing certifications available, including options that rank among the best cloud certifications for beginners. Take a look at the options below, and take all the time that you need to explore your choices and dive into the research. The more you evaluate your options, the better equipped you'll be to make the right choice.
---
---
1. AWS Certified Developer – Associate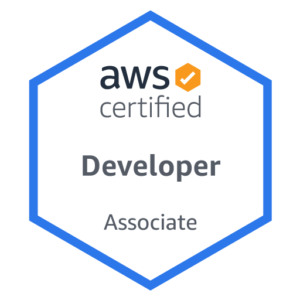 The AWS Certified Developer certification is an Associate's certification that opens up a range of possibilities. Many people who earn this certification move on to work for Amazon, which is unsurprising, considering the fact that AWS stands for "Amazon Web Services." Others work for major banks and consulting firms. Potential careers include software development, data engineering, software engineering, and many other options. The average salary for people with this certification is around $100,935, though there's a large range of salaries depending on the job title.
When people ask which cloud certification is best for earning a high salary, this one is the top answer. Even better, many people with this certification report high levels of job satisfaction. It may not be the best cloud certification for beginners, since it does require a fair amount of on-the-job experience. For those who do have a year or two of cloud computing under their belts, however, this certification can help provide great career advancement. It's definitely worth considering for tech-focused people who want to move forward in the field and pursue more prestigious and high-paying options.
Want to know more? Visit the program site!
2. AWS Certified Solutions Architect – Associate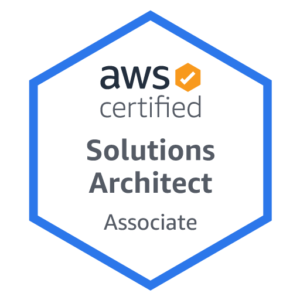 What is the best cloud certification to get? Some argue that the answer is the AWS Certified Solutions Architect certificate. This Associate's certificate also comes from Amazon Web Services, and it requires one or two years of hands-on experience before one can take the examination. The exam lets certification-seekers prove their abilities with AWS applications. It demonstrates advanced field knowledge that test-takers can use on the job, and having this certification on one's resume can definitely put a candidate ahead in the job market. This is especially true if the job seeker wants to work for Amazon. In fact, for those who do want to work in higher positions within Amazon, this certification is one of the best certifications for cloud computing that one can get.
A person can seek different resources and study materials, but Amazon recommends hands-on experience as a primary resource. The average AWS Certified Solutions Architect salary is around $130,000. Many of these certificate holders are also cross-certified with other cloud computing certifications, which may put them at a higher salary potential.
Want to know more? Visit the program site!
3. AWS Certified SysOps Administrator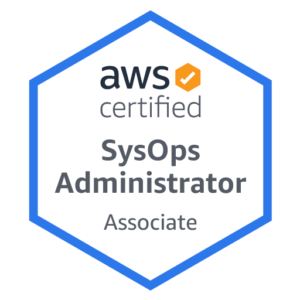 One of Amazon Web Services' best certifications for cloud computing is the AWS Certified SysOps Administrator certification. This Associate's certification is also for those who have a year or more of experience working with AWS. Designed for those who work as systems administrators in operations roles, this exam verifies a long list of important abilities within the AWS System, including choosing the best AWS system based on various circumstances, migrating on-premises workloads to AWS, and controlling the flow of data to the AWS system.
For those who hold this certificate and work in corresponding jobs, the average salary is $108,398. Certificate holders commonly work as site reliability engineers, cloud solutions architects, and similar positions. Like other AWS certification exams, the best way to prepare for this exam is to gain hands-on experience. However, Amazon does offer an exam guide so that test-takers can review their skills and take the exam with confidence.
Want to know more? Visit the program site!
4. CCSP – Certified Cloud Security Professional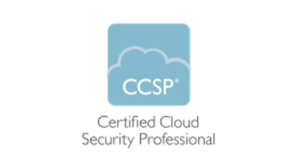 Next, there's the CCSP certificate or the Certified Cloud Security Professional certificate. This is a broad-range certificate that covers cloud design, data, security, compliance, and risk, as well as other cloud computing topics that are necessary to support cloud usage within an enterprise or organization. While the CCSP is one of the best certifications for cloud computing, it's not a beginner-friendly certification option. It requires a minimum of five years of paid work in the IT field, and the CCSP has specific requirements on which jobs can count toward certification eligibility.
One can, however, become an Associate of (ISC)2 by taking the exam without the required experience. The test-taker can then gain the experience later and pursue their CCSP certification that way. In fact, taking the exam may provide enough of a resume boost for applicants to get hired in some of the more competitive relevant jobs. According to Payscale, the average CCSP salary is $118,559. Potential careers include security architects, information security analysts, and security engineers, among others.
Want to know more? Visit the program site!
5. CompTIA Cloud+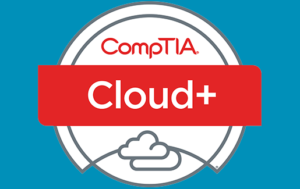 The CompTIA Cloud+ certification verifies the knowledge that cloud experts need to work in data center jobs. This certification gives job-seekers a competitive boost. It covers cloud-based workflows, data movement, system architecture, security, and a range of other topics that cloud experts will need to work for a variety of vendors. Unlike many other cloud certification options, this particular exam is vendor-neutral, which means that it doesn't come from Amazon, Google, Microsoft, or any of the other major cloud computing providers. As a vendor-neutral certification, the CompTIA Cloud+ makes a good choice for anyone applying for jobs across several platforms. The information gained from this certification is the kind of information that translates well across all platforms. Some people choose to earn this certification first and then earn a vendor-specific certification after becoming more established in the field.
The CompTIA website is full of study materials, instructor-led training options, and other resources to help test-takers prepare for the exam. CompTIA also has a continuing education program that can be used to keep certification up to date. Plus, the CE program is a great way to keep up and stay flexible in an ever-changing field. The average CompTIA Cloud+ certificate salary is about $73,000 per year.
Want to know more? Visit the program site!
6. Google Certified Professional Cloud Architect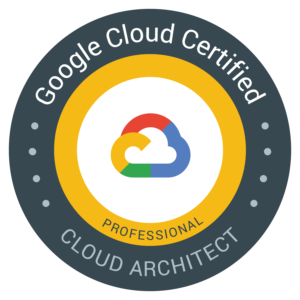 Next is the Google Certified Professional Cloud Architect certification. This certification is for those who work specifically with Google Cloud technology. Since a lot of enterprises use Google Cloud, this certification can certainly help IT specialists advance their careers. Cloud solutions architects work across several vendors. This certification verifies that the holder can design, secure, and manage business solutions using Google Cloud. Cloud architects who take this exam prove that they can maximize an enterprise's cloud usage, creating the most scalable and worthwhile solutions.
While the exam has no prerequisites, Google does recommend having at least three years of industry experience, including at least one year of working with GCP solutions. Google Cloud offers several training resources for test-takers, including sample questions. The GCPCA certification was ranked by Forbes as one of the top-paying IT certifications in 2019. In fact, it was the highest-paying certification in 2019, with the average certificate-holder making $139,529.
Want to know more? Visit the program site!
7. Google Certified Professional Data Engineer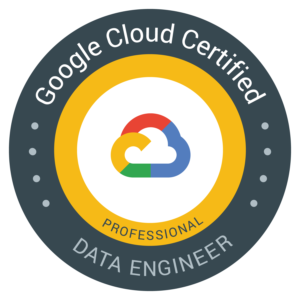 The Google Certified Professional Data Engineer exam has a lot in common with the aforementioned GCPCA. The test format and length are both the same, and both exams are available in English and Japanese. This particular exam focuses on the test taker's ability to work with data Google Cloud technologies. It measures various tasks including data collection, transformation, and publication, among other things. The certification process also emphasizes issues like compliance, scalability, and other important concerns that data architects use while working with the Google Cloud. Many data engineers who earn this certificate work for Google. However, that's not true of everyone who takes the exam.
The credentials and knowledge in the exam are applicable across several platforms, particularly those that use Google Cloud for their day-to-day operations. Certificate-holders can prove that they have lots of company-benefitting knowledge, so having this certificate on a resume can certainly open doors. Even those who don't ultimately work for Google can use this certification for career advancement. Data engineers, including GCPDE certificate holders, earn nearly $131,000 on average.
Want to know more? Visit the program site!
8. Microsoft Certified: Azure Administrator Associate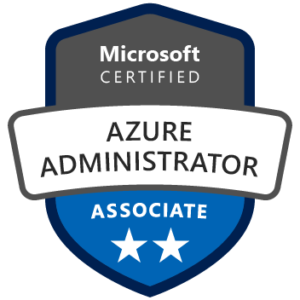 Some cloud certifications require anywhere from a year to six years of experience before a person can even take the exam. Microsoft's Azure Administrative Associate certification only requires six months' worth of on-the-job expertise in the relevant subject material. Although the Azure Fundamentals certification (#10) isn't a prerequisite for this exam, some people do choose to take the Fundamentals exam first to prepare themselves for the Associate exam, which is more challenging. The subject material includes implementing and maintaining Azure usage for an organization or enterprise. This certification proves that the holder is qualified to handle Azure administration tasks. Those who have this certification, therefore, can prove themselves assets to any organization that uses the Azure system.
Since Microsoft is obviously a major player in the world of cloud computing, this certification can be valuable for a lot of people and organizations. Microsoft itself employs people with this certification, and so do many other businesses that use Microsoft cloud-based products as a core part of their work. The average pay for Azure Administrator Associates is $107,683 per year, though there is a fairly wide salary range from those who earn around $84,000 to the top earners at $163,000. In any case, this certification can certainly put a person in line for pay raises and other benefits.
Want to know more? Visit the program site!
9. Microsoft Certified: Azure Solutions Architect Expert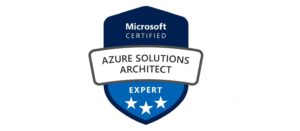 Microsoft's Azure Solutions Architect Expert certification requires intermediate to advanced knowledge in various Azure topics. Of course, the applicant must be comfortable implementing, overseeing, and maintaining an enterprise's Azure system. This particular certification takes things a step further with additional requirements, verifying that certificate holders are qualified to take on solutions-based careers. Those requirements include understanding Azure development and DevOps processes. According to Microsoft, Azure Solutions Architect Experts have several responsibilities, including "advising stakeholders and translating business requirements into secure, scalable, and reliable cloud solutions." These skills are valuable, both within Microsoft itself and within organizations that use Azure as their cloud computing choice.
The best form of preparation for the certification exam is a hands-on experience, but Microsoft also offers test prep materials, including free online guides and paid instructor-led options. A certified Azure Solutions Architect Expert can expect to earn an average of $110,000 at the start of their career and about $122,500 toward the mid-point of their career, according to Payscale.
Want to know more? Visit the program site!
10. Microsoft Certified: Microsoft Azure Fundamentals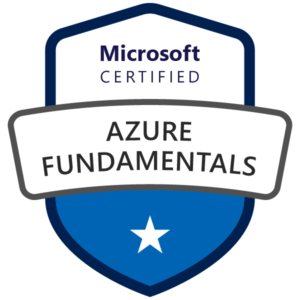 Finally, there's the Microsoft Azure Fundamentals certificate. Like other Microsoft cloud certifications, this one offers multiple ways to prepare for the exam, including a free online study guide. The Azure Fundamentals certificate is one of the best cloud computing certifications for beginners. Additionally, it can also make a great choice for those who already hold another cloud-based certification and want to expand their options into Azure. This certification only requires a basic knowledge of Microsoft Azure. It doesn't have lofty prerequisites. It simply verifies the holder's knowledge of fundamental Azure concepts, including workloads, pricing, support options, and other basic topics. Though the Fundamentals certification is not required for other Microsoft cloud exams, it can be used to help students build a foundation for those exams.
In spite of the more basic nature of this examination, certificate-holders often have top-paying salaries. According to Forbes, people with this certificate can make about $126,323. Certainly, this certificate and the knowledge that comes with it can make a person an asset to an organization, which would put them in a great spot for salary negotiations and promotions.
Want to know more? Visit the program site!
---
How to Choose One of the Best Cloud Computing Certifications
These days, there are several cloud computing certifications that can help you get started in your career or enhance the career that you already have. With cloud computing certification, you can leverage your skills to become more competitive. Adding a cloud computing certification to your resume can help you gain employment and/or promotions. Certification says that you know how to help your company use available technology to keep risks and costs low while keeping rewards high.
---
Related: