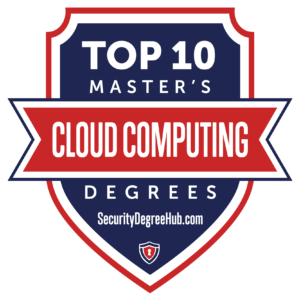 The best cloud computing master's degree programs offer a path to a career with great job growth and excellent pay. In technology, what was once the wave of the future quickly becomes a standard, and that's definitely the case when it comes to cloud computing. For IT professionals in an increasingly competitive job market, having a cloud computing master's degree is a huge asset in today's increasingly digital world. Earning a master's degree in cloud computing equips these technology professionals with a host of skills employers need. In addition, graduates of such programs will have the know-how to set up and operate cloud-based systems.
According to industry analysts, the employment outlook for jobs in cloud computing is promising, and salaries continue to rise. However, as more businesses shift to the cloud, vendors will need to onboard more staff to keep up with demand. In addition, the growth of automation and related innovations is projected to create more opportunities in IT overall, too.
Featured Schools
Ranking the Best Master's Degree in Cloud Computing Programs
Security Degree Hub editors feature only accredited, reputable institutions, with programs ranked according to practical factors. Using data from IPEDS and Niche, editors rank master's in cloud computing degrees according to cost, reputation, and salary potential.
---
---
1. University of Illinois at Urbana-Champaign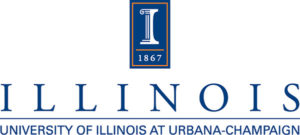 Students searching for a cloud computing master's degree may want to consider the online Master of Computer Science in Data Science from the University of Illinois Urbana-Champaign. For breadth of study, this program requires one course in each of these four disciplines: cloud computing, data visualization, data mining, and machine learning. Students learn about computational and statistical methods that are changing society and business. The coursework focuses on the ability to find meaning in a large set of data. Thirty-two hours of graduate coursework are required to complete the program.
The Grainger College of Engineering is a leader in research and engineering education in every field. The school is consistently included in engineering rankings and is dedicated to providing a transformative educational experience for its students. The school is big enough to be able to provide a world-class education to every student at both the graduate and undergraduate levels.
Highlight: The MCS in Data Science does not require a thesis.
Program: Master of Computer Science in Data Science
Want to know more? Visit the program site!
2. Stevens Institute of Technology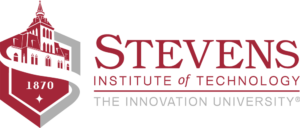 Stevens Institute of Technology offers an Enterprise and Cloud Computing master's degree. This master's degree in cloud computing is taught by industry experts and includes hands-on training in developing advanced applications using the latest frameworks. The program is designed for IT professionals who are interested in enterprise and cloud computing. Students learn about software as a service (SaaS), infrastructure as a service (IaaS), and platform as a service (PaaS). The curriculum cover peer-to-peer, streaming, and server push architectures; NoSQL data stores; Hadoop; and more.
Stevens Institute of Technology is all about engineering and innovation. The school's students and faculty come up with innovative solutions for computing, AI, medicine, finance, nanotech, and more. The school has 7,000 students, 300 faculty members, and an infinite supply of questions, answers, and ideas.
Highlight: Students participate in hands-on training using cloud computing platforms such as Windows Azure and Amazon Web Services (AWS).
Program: Enterprise and Cloud Computing
Want to know more? Visit the program site!
3. Arizona State University

Students looking for a master's in cloud computing online might be interested in the online Master of Science in Information Technology from Arizona State University. This program gives students competencies in advanced technology in areas like networking, information systems, and cybersecurity. Students gain the ability to brainstorm, plan, and implement information technology projects for users and stakeholders. In addition, they gain hands-on experience by completing an applied project and building a portfolio, which gives them something to show prospective employers after graduation.
Arizona State University's faculty and students work with NASA to develop new space exploration innovations. US News and World Report recognize the school as the most innovative school in the US. The school's faculty includes Pulitzer Prize winners and Nobel laureates. In addition, the school advances economic development, entrepreneurship, strategic partnerships, and pioneering research.
Highlight: Students can choose from two concentrations: information systems management and systems development or computer architecture and information security.
Program: MS in Information Technology
Want to know more? Visit the program site!
4. Southern Methodist University

Southern Methodist University offers an online MS in Data Science that was created for aspiring and current data science professionals who want to learn how to understand, mine, analyze, and manage complex data to make better decisions for their organizations. The program includes online face-to-face classes, collaborative group activities, and interactive coursework that gives students the communication, analytical, and technical skills to make solid data-driven decisions. This interdisciplinary curriculum draws from the arts, engineering, sciences, and humanities.
Southern Methodist University is a private university with seven schools or colleges. SMU offers innovative programs, international study, leadership opportunities, and also small classes. Furthermore, the learning environment encourages mentoring, internships, community service, and also research. SMU is committed to creating, expanding, and imparting knowledge through service, research, and teaching. The school promotes the worth and dignity of all individuals.
Highlight: There are two specializations to choose from: business analytics and machine learning.
Program: MS in Data Science
Want to know more? Visit the program site!
5. University of North Dakota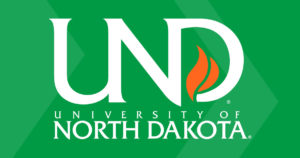 The University of North Dakota offers an MS in Computer Science that helps students improve their problem-solving skills by using technology to make better decisions. Some of the courses students might take as part of the program are security for cloud computing, machine learning, analysis of algorithms, advanced software engineering, high-performance computing and paradigms, and theoretical foundation of computer science. Graduates may find work as network analysts, computer scientists, systems integration engineers, cybersecurity specialists, systems engineers, or software engineers.
The University of North Dakota is ahead of its time—and always has been. In fact, it was established before North Dakota was even a state. The school is a leader in unmanned aircraft systems, aviation, medicine, and engineering. In addition, UND is a military-friendly school with more than 250 student organizations and an average class size of 24.
Highlight: UND's job placement rate for computer science graduates is consistently above 90%.
Program: MS in Computer Science
Want to know more? Visit the program site!
6. George Washington University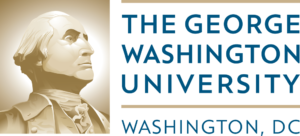 The online Cloud Computing Management master's degree from George Washington University is a good choice for students who want to earn their master's in cloud computing online. Students learn to manage the complexities and challenges of cloud computing to optimize their company's use of the cloud. They learn to integrate services from multiple vendors and protect data stored in the cloud. The program helps students determine which business applications are well-suited to the cloud and teaches them how to migrate critical software and systems to the cloud environment without disrupting services.
George Washington University offers a spirit of exploration, pioneering research, and a world-class faculty. In addition, the school is dedicated to providing support for online students and ensuring that they are connected to the same resources provided to the school's on-campus students.
Highlight: This program requires 30 credits and takes about two years to complete online.
Program: Cloud Computing Management
Want to know more? Visit the program site!
7. San Jose State University

San Jose State University offers an MS in Software Engineering with a specialization in cloud computing. This cloud computing master's degree has two required courses: cloud technologies and virtualization technologies. Students must also choose one more class for the specialization from a list of ten courses. Through this specialization, students gain an understanding of virtualization and cloud computing. They learn principles, deployment, design, analysis, modeling, and industry-oriented applications. In addition, the curriculum covers enabling technologies and major solution architectures.
San Jose State University is Silicon Valley's public university. The school is committed to reaching its potential as a prominent urban university. It offers doctoral, master's, and bachelor's degrees in 250 disciplines. The school has about 36,000 students and 4,300 employees and is an essential contributor to social, cultural, and economic development in the Silicon Valley and throughout California.
Highlight: The MS in Software Engineering builds on a foundation of engineering and computer science and integrates software engineering into that foundation.
Program: MS in Software Engineering – Cloud Computing
Want to know more? Visit the program site!
8. University of Maryland Global Campus

The University of Maryland Global Campus offers a master's degree in Cloud Computing Architecture that gives students the knowledge and skills they need to operate and design cloud computing platforms. In addition, students gain the management and technical skills required to help their companies transition to the cloud. The curriculum includes communication, procurement, financial management, and technical skills. Required courses include cloud computing orchestration, cloud computing implementations, and migrations, and cloud infrastructure planning, design, and configurations.
The University of Maryland Global Campus started to serve working adults and armed forces members. It is an online state university that offers programs in several in-demand and fast-growing fields. The course materials are provided at no additional cost to the student in most cases.
Highlight: The school was named a National Center of Academic Excellence in Cyber Defense Education by the NSA and the DHS.
Program: MS in Cloud Computing Architecture
Want to know more? Visit the program site!
9. Marist College

Marist College offers an MS in Computer Science with an emphasis in software development and a concentration in cloud computing. This cloud computing master's degree includes hands-on training using the latest technology that helps students learn how to design, develop, and implement software programs and systems. The program provides a comprehensive foundation in computer science and provides the hands-on experience employers are looking for. In addition, Marist is home to the NYS Center of Excellence in Cloud Computing & Analytics. Graduates may find work as programmers, systems analysts, and also network specialists.
Marist College has two campuses in New York and also in Florence, Italy. The school helps students develop the skills, character, and intellect needed to live productive, ethical, and enlightened lives. The school has over 6,400 students and offers 47 undergraduate majors.
Highlight: Students can connect to the Virtual Computing Laboratory from anywhere with a computer and high-speed internet access.
Program: MS in Computer Science – Cloud Computing
Want to know more? Visit the program site!
10. Capella University

Capella University offers an MS in Information Technology with a specialization in enterprise networks and cloud computing. This master's degree in cloud computing prepares students to work on enterprise networks inside of a data center and build cloud computing architecture and infrastructure. The focus is on emerging and current cloud infrastructure and enterprise network issues and trends. Students learn to plan, design, implement and contribute to transition or migration processes. They also study security and network governance issues for complex networks.
At Capella University, students learn smarter. A Capella education fits the way students live today and puts them in control as they earn their degrees online. For example, Capella's FlexPath allows students to leverage their experience, manage their costs, and set their deadlines. In addition, the school's online curriculum is designed with input from industry leaders, so what you learn will transfer directly to the workforce.
Highlight: Students gain hands-on experience working on an applied IT project that addresses a real-world problem.
Program: MS in Information Technology – Enterprise Networks and Cloud Computing
Want to know more? Visit the program site!
---
Why Should I Get a Master's in Cloud Computing?
A cloud computing master's degree course typically covers topics and skills like:
Configuration and implementation of cloud services
Distributed computing concepts
Cloud-management technologies
Cloud services
Fundamentals of cloud computing
Pursuing a master's in cloud computing online can come with several advantages over a traditional program. But, first, consider some of the "pluses" of virtual learning.
Time-Management Flexibility
Students enrolled in a master's in cloud computing online aren't constrained by the typical school schedule, so they can study when it's convenient. Instead of trying to squeeze in study time around work and family responsibilities, they can prioritize those obligations and still find time for schoolwork. Scheduling flexibility also gives students more leeway to work at their own pace, progressing quickly through more accessible subjects to concentrate on the material that poses more of a challenge to them.
Study Anywhere
Since students in a virtual master's degree in cloud computing program don't have to attend classes at a physical location, they can study anywhere that has a consistent internet connection. Additionally, they don't have to contend with commuting to and from school. Finally, since they're not limited to attending school near their homes, cloud computing master's degree candidates can enroll in colleges and universities anywhere in the country or even the world.
An Online Community of Like-Minded Learners
Enrolling in a cloud computing master's degree program online doesn't mean studying in isolation. On the contrary, most quality programs provide a variety of means for students to contact their instructors and connect with classmates to build a sense of community. Remote learners tend to be a wildly diverse group, representing various age groups and walks of life. But, their common goal to earn a master's degree in cloud computing brings them together.
How Do I Choose a Cloud Computer Master's Program?
No two cloud computing programs are exactly alike. Here's what to look for when choosing the best university for a master's in cloud computing.
Balanced curriculum. The best university for a master's in cloud computing offers the right blend of practical skills and cloud development, with a solid foundation in software engineering and computer science fundamentals.
Accreditation. A quality program has accreditation from an independent agency recognized by the US Department of Education or the National Council for Higher Education. This certification shows that the school or program meets high standards in terms of business operations, instruction qualifications, and curriculum quality.
Seasoned instructors. Instructors are optimal to teach cloud computing if they've had considerable hands-on experience in the field and possess a wide range of skill sets.
Curriculum and networking opportunities. Students considering earning a master's in cloud computing should consider what they want to do with their credentials. In many cases, the right program may not be from the best university for a master's in cloud computing. Instead, students should find a school with a curriculum and professional associations for their interests and needs.
What Can I Do with a Master's in Cloud Computing?
A master's in cloud computing can fetch you a higher salary. It can also provide a pathway to a host of jobs in this branch of IT, such as:
Systems administrator
Systems engineer
Network engineer
Software engineer
Solutions architect
Jobs in cloud computing allow tech specialists to work in manufacturing, consulting, government, post-secondary institutions, consulting, scientific research, and many other settings.
Cloud Computing Management Roles
Job-seekers scanning job listings in the IT realm can also find positions in cloud management. Cloud computing manager jobs involve maintaining all aspects of cloud services and products. In addition, cloud computing jobs in this area involve public and private cloud environments and hybrids.
Jobs in cloud computing management require employees to help companies transition to the cloud if they haven't already done so. This involves migrating data and applications to the cloud to streamline processes. To accomplish this, cloud managers conduct initial assessments and determine which technologies best fit the company.
The cloud computing manager's job description often involves collaborating with analysts and customer service personnel to ensure that the implemented solutions are helping the company accomplish its goals. Managers also conduct follow-up evaluations to identify any IT shortcomings to recommend the most practical solutions without causing major workflow disruptions.
---
Related: