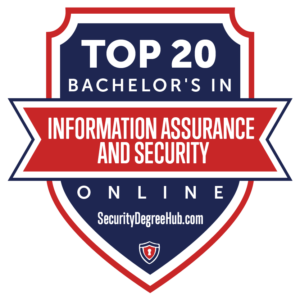 The best Information Security degree online is one that is flexible, affordable, and prepares students for careers in this growing field. Cybersecurity may be all the buzz today, but information assurance and security are just as important and get very little attention. Hacking, cyberterrorism, and other forms of cybercrime make the news and strike fear in the heart of everyone from banks to the military. In the era of Big Data, there's nothing more important than information – it's the currency that fuels the Information Age.
Like other tech careers, many professionals in information assurance and security begin without a full information security degree. They may have an associate's or a certificate, or may even be self-taught with online certifications. That's good enough to get hired in entry-level positions, but to advance in most corporations, government agencies, or other organizations that hire information assurance, a bachelor's degree is the first step. That's why Security Degree Hub has ranked the best Information Assurance and Security Bachelor's Degrees.
Featured Schools
---
How We Ranked the Best Information Security Degree Programs
Security Degree Hub is interested in programs that have a real, positive career impact for working professionals, so ranking the best information assurance degree programs begins with reputable, accredited colleges and schools. We searched specifically for programs specializing or concentrating in information assurance and security, rather than cybersecurity; that included IT degrees, computer science degrees, and management degrees.
From there, we ranked programs according to 3 factors: Average Salary Potential, Student Reviews, and Tuition Cost. With these criteria, prospective students can trust that their work will show a solid return on investment.
---
1. Oregon Tech

The Oregon Tech BS in Information Technology offers a concentration on Information Security that provides the training you need to work in the information assurance industry. The degree program takes a hands-on approach to the learning process and makes sure students are prepared for the challenges of working in the security industry. And it shows results – 95% of graduates are hired or working on a higher level of education within six months.
Oregon Tech stands apart from other programs by offering a variety of IT degrees. The school recognizes that students will need the right training to handle their career goals and it provides the comprehensive skills you need to handle security. The degree program ensures that students understand the potential risks to a company or organization before they start working.
Degree: BS in IT – Information Security
---
2. Peirce College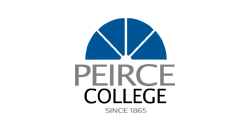 Obtaining an information assurance degree from Peirce College offers the opportunity to focus on your career goals. The Peirce BS in IT Networking, Administration, and Information Security gives you the skills you need to design, implement, and integrate software and hardware. It helps you recognize a threat to a company's security and take measures to address potential risks. It also gives you the training to handle security concerns before it results in losing information.
Peirce College differs from other programs by combining networking and administrative skills with information security. It recognizes that you will have different areas of security to manage in your career and takes measures to help you keep up with the challenges of your work. It also helps you address risks before it causes problems by recognizing the types of software and hardware that may cause problems. Peirce College offers a competency-based education that focuses on teaching relevant skills based on your goals as a professional in information security.
Degree: BS in IT Networking, Administration, and Information Security
---
3. University of Nebraska at Omaha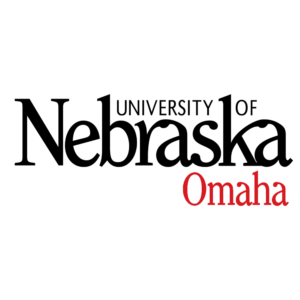 When you are looking for the best information security degree programs, the BS in Management Information System at the University of Nebraska at Omaha is a good option for your goals. The degree program focuses on controlling day-to-day operations and taking measures to resolve potential problems within a business or government system. It also provides an education in quantitative analysis to identify potential problems and analyze potential solutions to the problem. The University of Nebraska at Omaha offers a well-balanced degree program that focuses on data management as it relates to information security and maintaining sensitive information.
The University of Nebraska at Omaha stands out by taking a business approach to information technology. It recognizes that you may need to organize and manage information within a company and provides the skills you need to handle the tasks associated with information security. It also ensures that you have well-balanced skills to work in multiple areas of information technology as it relates to security and management.
Degree: BS in Management Information Systems
---
4. University of Illinois at Springfield

The University of Illinois at Springfield offers an online information assurance degree that helps with your career goals. The online BS in Information Systems Security gives you the skills to resolve problems associated with a computer system and network. The program focuses on building a strong foundation in computer science before moving into more specialized areas of security related to computer systems. UIS' flexible scheduling allows students to take classes online or on-campus, so they can work around their personal obligations.
The University of Illinois at Springfield stands apart by focusing on building a strong foundation in computer science before working up to system security. That strong foundation gives students the skills to handle different problems that may arise when they start working in their careers. It also provides a diverse range of skills that can be applied to different areas of a career for greater opportunities after graduation.
Degree: BS in Information Systems Security
---
5. Drexel University

When you want to work in information assurance, the BS in Computing and Security Technology from Drexel University offers the skills you need to handle the challenges of your work. The degree program focuses on developing the foundational skills you need to handle cybersecurity risks. It takes a hands-on approach to the learning process and makes sure that students have the ability to resolve problems that may arise. It also provides the information you need to prevent risks to the company or organization.
Drexel University stands out by offering a fully online degree program that gives students flexibility when working on their degrees. The program recognizes that you may have job obligations that limit your ability to work on a degree during normal business hours and offers a solution to help with your career goals. It allows you to work at your own pace and gain the skills you need to work in information assurance.
Degree: BS in Computing and Security Technology
---
6. Lewis University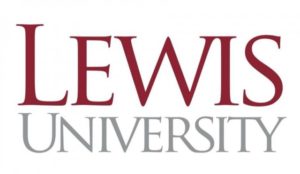 Lewis University offers a BS in Information Security and Risk Management that allows students to learn the skills they need to handle work in cybersecurity. The degree program teaches students to recognize the risks associated with hacking and related problems. It also teaches students to prevent risks from hacking and recognize when a problem arises to act quickly and prevent the loss of valuable data. The degree program starts with understanding the foundational challenges and working up to more complex tasks.
Lewis University offers an accelerated program that allows students to complete their degree at their own pace. Since you can work on the degree at a fast pace, you can start in your career when it fits your schedule. The degree program allows you to focus on your goals while you are learning the skills you need to advance in your career.
Degree: BS in Information Security and Risk Management
---
7. Kennesaw State University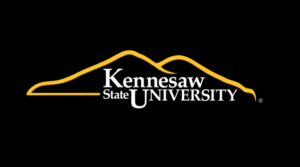 The BBA in Information Security and Assurance from Kennesaw State University provides students with the education and skills they need to handle a career in the technology industry. The degree program focuses on protecting information on a network and preventing potential threats that may arise over time. It teaches students to recognize hacking and related threats before they have a breach. It also helps students take measures to prevent problems to ensure a company has a secure system.
Kennesaw State University stands out by having certification from the Committee on National Security Systems and the National Security Agency for its degree program. The program takes a security and assurance approach to the education process and makes sure that students are prepared for the challenges they may face when they move into their careers.
Degree: BBA in Information Security and Assurance
---
8. Dakota State University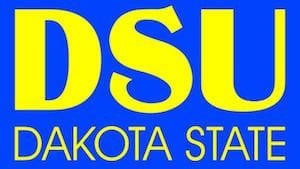 Dakota State University's BS in Network and Security Administration takes a hands-on approach to the process of learning about information assurance. The degree program recognizes that computer and network security changes quickly and it takes measures to keep students up-to-date with the latest threats and risks to a network. It also gives students the basic skills they need to handle computer risks and address concerns related to the information technology sector.
Dakota State University differs from other programs by focusing on real-world experience. It focuses on an open learning environment with faculty who work in information technology and have the skills to help students understand the risks that may arise when working in a business or organization. The program encourages students to work with other students and engage in activities that build their skills. Dakota State University focuses on building student experience with hands-on projects that encourage students to work as a team and develop their computer security skills.
Degree: BS in Network and Security Administration
---
9. Misericordia University

The BS in IT Security from Misericordia University teaches students about the policies, procedures, and practices they will need to understand when working in information technology and security careers. The degree program also recognizes that students may need to work in management roles as part of their career and offers the skills to take on a leadership role within the information technology sector. It provides details about policies that help students with their career goals.
Misericordia University stands apart from other programs by emphasizing a curriculum that gives students a strong foundation in computer science and the skills they need to provide proper security to a business or organization. It gives students the network and computer security skills they need to handle the challenges of their careers.
Degree: BS in IT Security
---
10. Saint Leo University

The BS in Computer Science with a focus on Information Assurance degree from Saint Leo University prepares students for the rigors of their career in information technology. In a field of study with rapid change, students learn the skills they need to keep up with the changes and provide the security assurance that businesses need to avoid potential risks with client data.
Saint Leo University stands apart from other programs by providing students with state-of-the-art tools and technology. It ensures that students are learning with the right software and hardware to provide the skills employers need for their companies. Saint Leo University offers students the best tools to learn about security measures for computer networks and systems to provide the up-to-date education students need for their careers.
Degree: BS in Computer Science – Information Assurance
---
11. Liberty University

Liberty University has a 100% online Information Assurance program. This format offers flexibility for working adults, allowing completion in four years or less depending on your schedule. The program focuses on integrity, confidentiality, and organization. This program takes a broad approach. Students get a core foundation of knowledge. From there, they build solid skills that can lead to promising careers. Overall, this information security degree provides a well-rounded and challenging education.
Liberty University is a deeply Christian school. Those who want to strengthen their faith enjoy Liberty's faith traditions. As a Christian school, Liberty values the whole person, not just the academic person. This faith-based education extends to its online classes. Furthermore, online students receive just as much challenge and vigor as those who take classes on campus. Liberty University provides a deep education that strengthens career skills. Military members, veterans, and military spouses should look into Liberty. Liberty offers tuition discounts and extra flexibility for these students.
Degree: BS in IT – Information Assurance
---
12. Colorado Technical University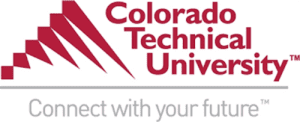 CTU's BS in Cybersecurity offers an Information Assurance concentration. CTU recognizes a huge need for cybersecurity. With each day that passes, the US relies more and more on computers and other technology. The more tech that a culture uses, the more vulnerabilities that it has. CTU teaches students how to respond to those vulnerabilities. Students learn the skills and techniques that they need to protect cyber systems. The online courses also offer lots of flexibility for busy adults. This Information Assurance degree will help students move forward after graduation.
Colorado Technical University combines excellence with flexibility. Many CTU students have jobs. CTU faculty and staff recognize the need for a healthy balance between work, life, and school. They work with a system that helps students succeed. As a technical university, this school prepares students for a tech-centered world. That's why this school is a leader in innovation. For academic excellence, mentor opportunities from faculty, and the latest teaching methods, CTU provides some of the best. CTU has won many awards and recognition. For example, the US News and World Report ranked them among the best online programs.
Degree: BS in Cybersecurity – Information Assurance
---
13. Norwich University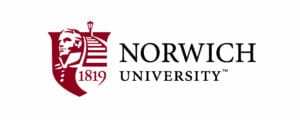 Norwich's BS Computer Forensics and Vulnerability Management Cybersecurity program has a great reputation. It effectively demonstrates how to respond to threats and vulnerabilities. The program emphasizes relevance and practicality. Faculty members teach from real-world examples. Since technology evolves quickly, it's important for students to get strong core knowledge and the most up-to-date information. Norwich provides just that. With several concentrations to choose from, this online Information Assurance degree helps students forge rewarding career pathways.
Norwich University has offered online education for 20 years, so they know how to create a great program. This school balances strong academics with innovative research. Serving both military members and civilians, this school values challenge and integrity. Norwich is the oldest private military university in the US, so it works well for military members and their families. Faculty and staff members at Norwich know that students have different abilities and backgrounds, but what unites them is their ability to offer their best work. That's why Norwich University's motto is simple: "I will try."
Degree: BS in Cybersecurity – Computer Forensics and Vulnerability Management
---
14. Wilmington University

Wilmington University offers a BS in Computer and Network Security. In this program, students learn how to find their place in one of the fastest-growing professions in the US. Among Cybersecurity programs, this particular program has some of the highest standards. However, it also provides enough flexibility for students to customize their degrees. For those who have specific career goals in mind, Wilmington will help clear pathways to those goals. That's one of the many reasons why this Information Security degree stands out.
WilmU is a flexible university with high academic standards. This school goes beyond academic skills. It also emphasizes leadership skills. As a result, students can thrive in their careers after college. It has several locations as well as online options, so those who need flexibility can thrive here. Wilmington is one of the most affordable private universities. It's ranked as the #1 affordable private university in its region and the #4 affordable private university in the nation. Finally, it's also a military-friendly university. Overall, this school provides a great, affordable education with high ROI potential.
Degree: BS in Computer and Network Security
---
15. Western Governors University

WGU offers a BS in Cybersecurity and Assurance. This program recognizes that hackers and other cybercriminals are smart. Therefore, it trains its students to be smarter. Students learn how to stay a step ahead of hackers. They study ways to examine systems for vulnerabilities, and they learn all of the latest information on cybersecurity. As a result, students here increase their career and earning potential. WGU provides an excellent online Information Assurance degree. Western Governors University uses accelerated programs. The courses allow students to move quickly through the material that they already know. Most students graduate within 6 to 18 months.
WGU Tennessee is an exclusively online university. At some universities, online classes can seem like little more than an afterthought because most of the focus goes on classroom teaching. With WGU, however, online students get a robust education with plenty of user-friendliness. The school also caters to working professionals and people with families. As a result, its programs are both affordable and flexible so that students can have balance in their lives. Often, students who wouldn't otherwise get to go to college, graduate with WGU.
Degree: BS in Cybersecurity and Information Assurance
---
16. Robert Morris University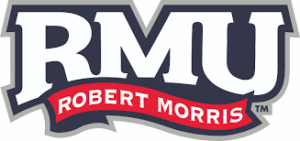 Robert Morris University has an Information Security degree program that combines technology and business knowledge. This program teaches students how to prevent cyber threats. It emphasizes the repair of vulnerabilities. Additionally, it shows students how to respond to threats once they happen. The program combines broad and narrow concepts. This way, students get a foundation of core knowledge, but they can also prepare for specific career paths. This Information Assurance degree is accredited by ABET.
RMU prepares students for life after college. Many college students graduate and then don't know where they should go next. RMU prepares its students for post-graduation plans. Students often have jobs waiting for them by the time they graduate. RMU helps students find internships and other opportunities. Ranked among the best colleges, RMU provides a hands-on, innovative education. RMU is located in Pittsburgh, which has lots of internship and networking opportunities for tech students.
Degree: BS in Cyber Forensics and Information Security
---
17. Davenport University

Davenport University's BS in Cyber Defense prepares students to respond to all kinds of threats. Whether a threat comes from inside or outside of any organization, Davenport graduates will know how to handle it. Topics include disaster recovery, health care information, electronic information recovery, and much more. By studying these topics, students gain analytical skills and the confidence to make major decisions. For those who want even more of a competitive edge, Davenport also offers a math minor that pairs well with the Cyber Defense degree. Davenport University has one of the best information security degree programs.
Davenport University maintains a firm understanding of the job market. Courses at this school reflect current job market trends so that students feel prepared by the time that they graduate. Davenport isn't just about academics. It's about getting students ready for their futures. Of course, it also offers challenging academics, helping students to stretch their limits and expand their skills. Davenport University helps students succeed.
Degree: BS in Cyber Defense – Information Assurance
---
18. University of Maine at Augusta

The University of Maine at Augusta's Computer Information Systems program helps students get ready for fast-growing careers. Cybersecurity needs in the US grow every day, and it takes smart and capable professionals to meet those needs. In fact, hundreds of thousands of new jobs will hit the market in the near future. UMA's CIS program starts with core classes. Students learn all about computers and technology. With this core knowledge, students can work from a solid baseline. From there, students can learn the intricacies of security. For one of the best Information Security Degree programs, look into UMA.
UMA values excellent academics. It gives students lots of opportunities to rise to challenges. Students enjoy lots of resources including libraries, a computer lab, several study centers, and even a flight simulator. UMA excels in science and tech-related subjects, teaching the most recent and relevant information in these courses. Between the science subjects and the well-rounded liberal arts subjects, students get the knowledge that they need to succeed in their careers.
Degree: BS in Computer Information Systems – Information Systems Security
---
19. Limestone College

Limestone College's BS in Computer and Information Systems Security program recognizes growing security threats. Hacking tools and other threats are more widely available than ever. Security professionals must respond to those threats quickly. Limestone College prepares students to face the latest and most dangerous security threats. Those students can then move on to promising careers. Graduates move on to work in government institutions and private companies. This Information Assurance Degree will provide a stepping stone into flourishing careers.
Limestone College is a Christian institution. Faculty members teach from a Christian worldview. This school has a strong liberal arts foundation, so students get a well-rounded knowledge base before they graduate. This school has strong academics in a supportive environment. Limestone's Virtual Campus has existed since 1996, so they have over two decades of experience crafting classes for virtual learning. Classes are challenging, and faculty members help students succeed. Small class sizes mean that students will always get the support that they need.
Degree: BS in Computer and Information Systems Security
---
20. Baker College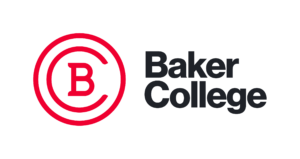 Baker College offers an Information Assurance degree program that helps students create a more secure world. Whether graduates choose to work with public sectors or private businesses, a Baker College degree helps them to gain the knowledge and skills that they'll need to succeed. The program teaches a wide range of subjects, including programming, management skills, and more. This way, students have the skills to patch vulnerabilities and respond to technological emergencies. Overall, Baker College has one of the best information security degree programs.
Baker College specializes in preparing students for thriving careers. Additionally, the school only offers programs for career fields that have a high growth rate. So, faculty and staff know how to prepare students for booming fields. Faculty members have lots of real-world experience to back up their educational methods. Therefore, students get lots of relevant information and practical skill-building. This school also offers flexibility. Students can enroll as full-time students or part-time students, and Baker also offers several online classes.
Degree: BS in Information Systems – Assurance Specialist
---
What Will I Learn in an Information Assurance Program?
Information assurance professionals make sure that the information hackers want actually exists, is correct, and is safe. With any Information Security Analyst degree program, there are common courses that you may take. Some common classes are network security, foundations of cybersecurity, cybersecurity policy, ethics and information assurance, and cryptography.
In general, this is a four-year degree program that requires a total of around 120 credit hours with each course totaling about three credit hours. Some degree programs may allow admittance without general education credits but just as many require that you have a basic two years of general education courses in order to enter the program.
Programs are a mix of lecture and hands-on experience that allow students a chance to take a firsthand look at what it means to be part of the information assurance field. Some information security analyst skills you may acquire are evaluating security risks, developing security resistant networks, the ability to apply cybersecurity best practices in a real-life setting, the influences of business policy, ethical issues in information gathering, and more. Students will be able to create an information security analyst resume that is chock full of skills and experiences that make for a great candidate in any position.
This course of study is fantastic for those students that enjoy critical thinking and problem-solving. An Information Security Analyst degree offers ample employment possibilities as well as a range of practical skills that make for a very well rounded student.
---
What Are Some Jobs in Information Assurance?
There is a range of different security analyst positions that someone with an Information Assurance degree can fill. The first is, of course, an information security analyst. This job involves looking in depth at the security of any company and determining weak spots that need to be rectified in order to protect the information that is collected. Another of the information assurance jobs you may fill is a Certified Information Privacy Technologist. This job requires professionals to evaluate the technology that is being used to collect information and to make it safer for all those involved.
Some other information security analyst jobs that this degree may qualify you for is a Certified Information Security Manager. They focus on assessing and managing security threats while keeping business and organization goals in mind. Another option is a Certified Intrusion Analyst, they identify issues and implement detection software as well as document traffic and potential intrusions. Lastly, a Network Associate Cyber Ops prepare professionals to use cybersecurity software in operations centers. Ultimately though, the job that you are suited for depends both on the degree that is attained as well as any secondary degrees or certifications an applicant may hold.
Information security analyst entry-level jobs may be a position that works with more senior analysts to learn the way that a company works and learn what methods work best. Another potential position is an Information Security Architect or an Information Security Specialist.
---
How Much Can I Make with an Information Assurance Degree?
The overall security analyst salary depends on the company that the job is posted with. There are some statistics however regarding information security analyst salaries in general. The median salary for information security professionals is $98,000 in the United States, according to Bureau of Labor Statistics data.
Reports of cybercrime have increased by nearly 20% since the year 2016 and cybersecurity professionals are now more in demand than ever before. For those that are wondering if an information security degree is worth it, this truly depends on the overall demand in the area where you will be working and if you are willing to relocate in order to get a higher paying job.
Salary Differences with Location and Experience
While the salary for information security analyst does fluctuate based on where you live and where the job is posted, by and large, it is a lucrative career path to choose. The information assurance degree salary is much higher in states like California where information technology needs are higher making an information assurance degree worth it.
For those considering this degree field, an Information Research Scientist makes an average of $111,840 according to iapp.org and a Certified Information Security Manager makes a reported $79,700 annually. No matter what position you ultimately choose, salary will depend on the job itself, any incentives you have, and any additional certifications the applicant may have.
---
Related: