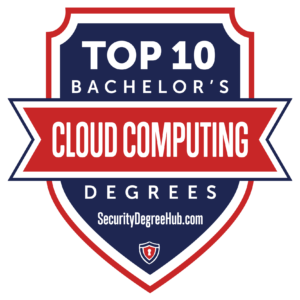 The best cloud computing degree programs prepare students for a rewarding careers in this in-demand and emerging computer science field. Graduated take jobs in computer network architecture, and consider a bachelor's degree in cloud computing. As a cloud computing professional, you must understand everything about the fundamentals of information technology, in addition to database communication and network security.
When you have a bachelor's in cloud computing, the job outlook for a computer network architect is good. There is more demand and not enough workers with this experience, skill, and ability. This is a specialized field and so it gives you more room to grow and more opportunities for higher pay. In some instances, you can even demand your pay scale.
Cloud computing as an occupation is growing and jobs will increase by around five percent in the next decade. So, if you are interested in this particular career path there are many jobs. There are also a variety of focus areas, including operation development, solution architecture, security, advanced networking, DevOps, and Big Data, just to name a few. Therefore, you have a number of options. So, if you complete a cloud computing bachelor's degree, it gives you a chance to pick and choose which jobs you will take.
---
Ranking the Best Cloud Computing Degree Programs
The editors at Security Degree Hub want prospective students to find the programs that will make a real, positive impact on their careers. That's why we feature only accredited programs with proven job market value, ranked according to factors that indicate their potential: tuition cost, student satisfaction, and alumni salary.
---
1. Purdue University Global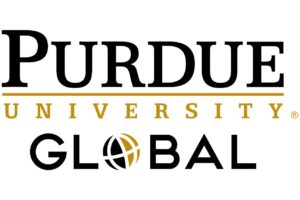 Program: BS in Cloud Computing and Solutions
Credits: 180 Quarter Credits / 120 Semester Credits
Accreditation: Higher Learning Commission
Topping the list of the best-clouding computing degree programs is the online BS in Cloud Computing and Solutions from Purdue University Global. This program provides practical, relevant skills through virtual IT labs and hands-on learning. Students learn how to apply the concepts they learn in class to real-world cloud computing situations. Graduates can help their organizations plan, develop, and also complete their cloud transformations. Students gain the business acumen and strategic and technical skills they need to ensure data security, create solutions in the cloud, and also conduct ongoing maintenance. This program is 180 quarter credit hours and requires about 15 to 18 hours per week of effort from the student.
Purdue University Global offers world-class online education for working adults. The school strives to make high-quality education accessible to more students by keeping tuition affordable. The school offers traditional online education as well as competency-based learning.
---
2. American Military University

Program: Online Undergraduate Certificate in Cloud Computing
Credits: 18
Accreditation: Higher Learning Commission
American Military University offers an online undergraduate certificate in cloud computing. Students can pair this certificate with a bachelor's degree in computer technology, cybersecurity, data science, information technology, or another related degree. The certificate program provides advanced knowledge and critical skills that will come in handy in today's interconnected world. Students study data privacy, network installation, and also virtualization in a cloud computing environment. Graduates can implement and design solutions. This certificate program helps students expand their knowledge of service-oriented architecture (SOA).
American Military University offers more than 200 degrees and certificates. The classes are online and run for either 8 or 16 weeks at a time. AMU is the leading provider of higher education to members of the US military. Eighty-eight percent of the school's students are working adults, and the average student's age is 32. AMU has more than 100,000 alumni and has conferred 112,000 degrees since 1995.
---
3. George Mason University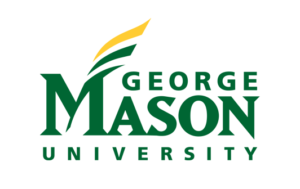 Program: BAS in Cloud Computing
Credits: 120
Accreditation: Southern Association of Colleges and Schools Commission on Colleges (SACSCOC)
Next on the list is the Bachelor of Applied Science with a concentration in cloud computing from George Mason University. The school works with AWS Educate curriculum designers to ensure that the curriculum provides the skills students will need in the workforce. Additionally, two of the top five cities for cloud computing jobs are Arlington/Alexandria and Washington DC. Both are located about half an hour from the university.
George Mason University started in 1972 based on the ideals of service and academic excellence. Furthermore, the school is a leader in research, in scholarship, and strives to help students prepare for a dynamic, ever-changing world. GMO's motto is Freedom and Learning.
---
4. CSU Global
Program: Degree Specialization in Virtualization and Cloud Computing
Credits: 15 of 120
Accreditation: Higher Learning Commission
The degree specialization in Virtualization and Cloud Computing from CSU Global is another excellent cloud computing program. Students can advance their careers by adding specialized skills to their resumes. For example, they can pair this specialization with a BS in Computer Science. Or, they can choose the BS in Management Information Systems and Business Analytics or also the BS in Information Technology. Additionally, this online cloud computing degree is five courses, which total 15 credit hours. Online courses include Securing Virtual and Cloud Systems, Server Virtualization Technologies, Enterprise Cloud Computing, Cloud Technology Fundamentals, and also Virtualization Technology Fundamentals.
CSU Global has courses for the modern learner. Many of the school's students work full time, go to school, and still have time to spend with their family and friends. Furthermore, the courses are all 100% online and give students the skills they need to excel in their new professions.
---
5. Western Governors University

Program: BS in Cloud Computing
Credits: 37 classes
Accreditation: Northwest Commission on Colleges and Universities
The Bachelor of Science in Cloud Computing at Western Governors University is one of the best programs in the country. It provides students with the credentials they need to enhance their resumes and also advance their careers in the field. WGU's core cloud program includes 16 certifications including Azure, AWS, CompTIA, (ISC)2, LPI, and also Axelos. And these certifications are included with the cost of tuition.
WGU is an AWS Academy member institution, so it uses a computing curriculum developed and maintained by AWS. Western Governors University helps bridge the gap between talent, experience, and opportunity. Students can progress through their programs at an accelerated pace by leveraging what they already know. At WGU, students have the freedom and also flexibility they need to succeed.
---
6. Morgan State University
Another best cloud computing program is the BS from Morgan State University. This program provides distinctive, workforce-oriented, hands-on, inclusive, innovative educational experiences to nontraditional students, including working adults. It provides students with the skills they need to be able to work with cloud computing services and applications in the real world. Graduates are qualified for positions as researchers, analysts, analytics specialists, security specialists, application developers, engineers, architects, and cloud administrators. This program is both online and also in a traditional classroom setting. Select courses include Data Structure and Algorithms, Operating Systems, Java Programming, and also Data Analytics in the Cloud.
Morgan State University is a doctoral research institution that started in 1867. The school offers education to a multinational, multiracial, and multiethnic student body. There are over 125-degree programs for students to choose from. MSU has state-of-the-art facilities and its campus is designated as a National Treasure.
---
7. Marymount University

Program: Cloud Computing Accelerated Second Degree BS
Credits: 120
Accreditation: Southern Association of Colleges and Schools Commission on Colleges
Marymount University offers a Cloud Computing Accelerated Second Degree BS. This program is open to students who have either completed another bachelor's degree or are working on it. Students must complete the liberal arts core and the prerequisites before enrolling in the program. Some of the required courses for the program are cybersecurity principles, python programming, web development, digital technologies, advanced web development, advanced python scripting, database technology, computer networking, and cloud computing. Students can complete this accelerated degree in just four semesters.
Marymount University is a Catholic university that opened in 1950. The university has four schools. They include the Malek School of Health Professions; the School of Sciences, Mathematics, and Education; the School of Business and Technology; and the School of Design, Arts, and Humanities. Additionally, Marymount has three campuses. The main campus is in the Virginia city of Arlington. Students also attend classes at the Ballston Center and the 4040 Center. There are around 3,300 students.
---
8. Full Sail University

Program: BS in Information Technology
Credits: 120
Accreditation: Accrediting Commission of Career Schools and Colleges (ACCSC)
Full Sail University offers a BS in Information Technology that prepares students to be able to virtualize information via the cloud and distributed networks. Students gain a foundation in storage, network, and also virtualizing systems. Moreover, they learn how to develop software-defined data centers leveraging the latest technology. They also learn to identify wide-area and local-area networks and learn how data is delivered via the internet. Students also learn cloud management platforms, scripting, storage, networking, and virtualization skills. This program can be completed in 29 months online or 20 months on campus.
Full Sail University offers master's, bachelor's, and associate degrees in technology, arts, media, and also entertainment. Additionally, the school takes a creative and innovative approach to education that gives students a relevant, fast-paced, and immersive learning experience that reflects the fast pace at which the workforce functions in this day and age.
---
9. DeVry University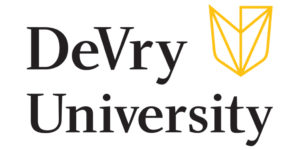 Program: Cloud-Based Networking and Virtualization
Credits: 120
Accreditation: Higher Learning Commission
DeVry University offers a degree specialization in Cloud-based Networking and Virtualization that is part of the bachelor's degree in Information Technology and Networking. This specialization teaches students how to store, transmit, implement and design data in the cloud. Students learn concepts such as Infrastructure as a Service (IaaS) and Platform as a Service (PaaS). It incorporates the Tech Core curriculum and emphasizes hands-on learning, giving students the tech skills they need to start working right away. Students who attend school year-round can complete a bachelor's degree with a specialization in just two years and eight months.
DeVry University has been offering online education for 20 years. The school allows students to attend classes while continuing to work and live their lives. Courses are in 8-week chunks for ease of scheduling, and there are plenty of resources for students.
---
10. ECPI University

Program: BS in Computer and Information Science with a major in Cyber and Information Security Technology – Cloud Computing Track
Credits: 120
Accreditation: Southern Association of Colleges and Schools Commission on Colleges (SACSCOC)
The cloud computing program ECPI University offers is a BS in Computer and Information Science with a major in Cyber and Information Security Technology-Cloud Computing track. This program prepares students to help businesses become more agile, efficient, and flexible through cloud computing. Students learn how to use the software as a service, platforms, and infrastructures to power cloud computing. They will be prepared to take advantage of the growing opportunities in the field as the demand for workers continues to grow. By taking advantage of ECPI University's accelerated schedule students can complete the BS in Computer and Information Science with a major in Cyber and Information Security Technology-Cloud Computing track in 2.5 years.
The National Security Agency and the Department of Homeland Security designated ECPI as a National Center of Academic Excellence in Cyber Defense Education (CAE-CDE). ECPI University is affordable, flexible, and also fast. The school offers career-focused programs in a variety of fields, including culinary arts, criminal justice, business, nursing, health science, and also technology. Furthermore, it is military-friendly and offers on-base locations for military personnel.
---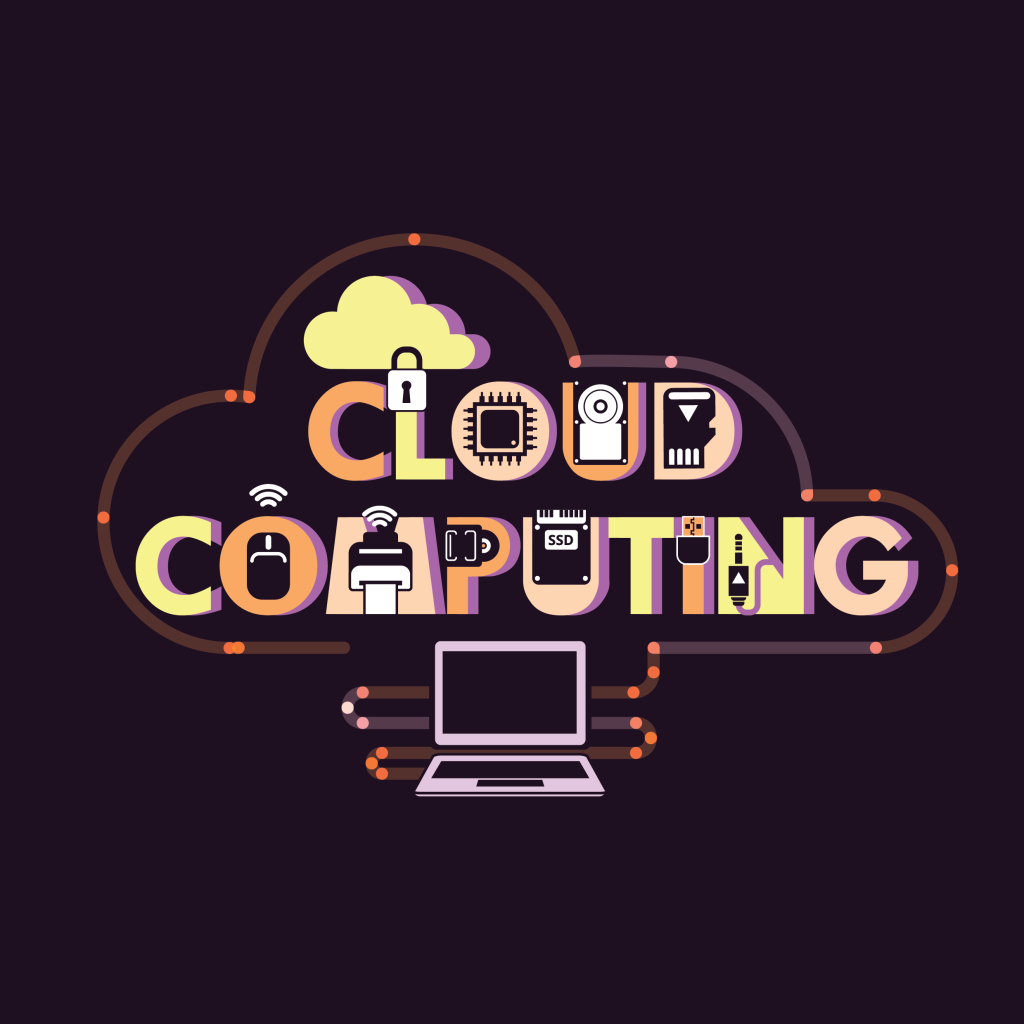 ---
What is Cloud Computing?
Cloud computing is a type of computing model that enables on-demand delivery of computing resources, such as applications, storage, and processing, over the internet. It relies on sharing computing resources among multiple parties, and minimizes the use of local hardware and software. Cloud Computing is often referred to as a form of "utility computing" whereby a cloud provider charges users on a pay-as-you-go basis for the computing resources they use.
---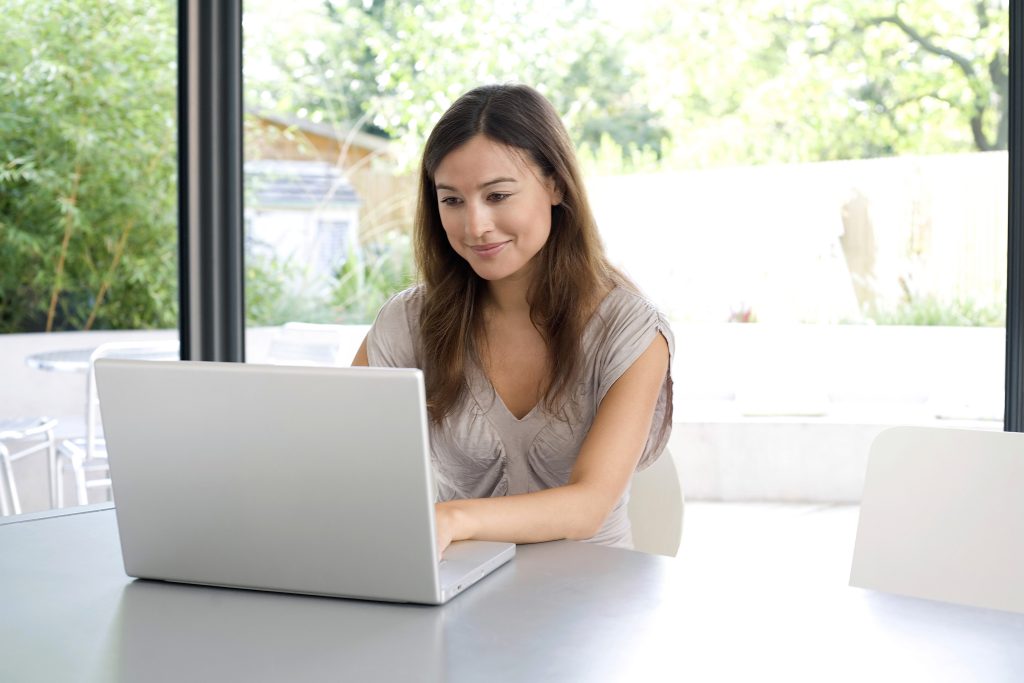 ---
Can You Earn a Cloud Computing Degree Online?
Yes! Many online universities offer fully accredited bachelor's degrees in cloud computing. Courses are tailored to those interested in fields like network security, big data, and virtualization. Degree completion usually requires completing a combination of courses covering computer programming, software design, and database operations, as well as topics related to cloud computing, such as storage, scalability, and orchestration. Depending on the specific program, cloud computing bachelor's degree programs can be completed in two to four years.
---
Which Bachelor Degree is Best for Cloud Computing?
Some schools offer a specific bachelor of science cloud computing degrees, but these programs are new. However, there are a variety of closely related programs that provide the knowledge and skills needed to work in this field. Regardless of the exact degree, graduate need an understanding of cloud computing technology and concepts, such as networking, virtualization, and software development. Additional skills needed are experience in IT infrastructure, system administration, and also software engineering. Below are some closely related degrees.
Bachelor of Science (BS) in Cloud Computing
BS in Information Technology (IT) with a Concentration in Cloud Computing
Bachelor of Science in Mobile & Cloud Computing
BS in Information Systems & Technology (IST) with a Concentration in Cloud Computing
Bachelor of Science in Applied Computing with a Concentration in Cloud Computing
Bachelor of Computer Science program with a Concentration in Cloud Computing
Bachelor of Science in Software Engineering with a Concentration in Cloud Computing
BS in Business and Technology with a Concentration in Cloud Computing
Bachelor of Science in Computer Engineering with a Concentration in Cloud Computing
BS in Security Systems with a Concentration in Cloud Computing
Bachelor of Science in Web Design and Cloud Computing
---
What are the Admissions Requirements Cloud Computing Bachelor's Program?
The admission requirements for a bachelor's degree program in Cloud Computing vary by school. But generally applicants should possess a high school diploma, GED certificate, or equivalent qualification. In addition, many schools require applicants to have completed some relevant college credits, such as math, computer science, information systems, or similar coursework.
Most programs also require applicants to have a minimum cumulative GPA of at least 2.0. Some programs may also require applicants to submit proof of their technical skills, such as certificates of completion of cloud computing courses. Other requirements may include submission of a resume, letters of recommendation, and a statement of purpose. Finally, many schools require applicants to pass an admissions interview.
---
What is a Cloud Computing Curriculum and Courses?
A typical cloud computing degree curriculum includes core foundation coursework, major classes, and also a cloud computing capstone. Areas of study include cloud architecture, cloud security, software development, data management, distributed systems, computer networking, enterprise systems, analytics platforms, and storage systems. Additional courses may cover topics in web development, mobile applications, coding language development, cloud operations, cloud technologies, database administration, system administration, systems analysis, and also digital security. The following courses below are some of the classes students may take.
Maintaining Computer Networks
Cloud Information Assurance
Modern Database Management Systems
Java , C#, JavaScript, and Python Programming Languages (preferably at least two)
Introduction to Programming Language and Data Types
Network Infrastructure Support
Systems Engineering Technology
---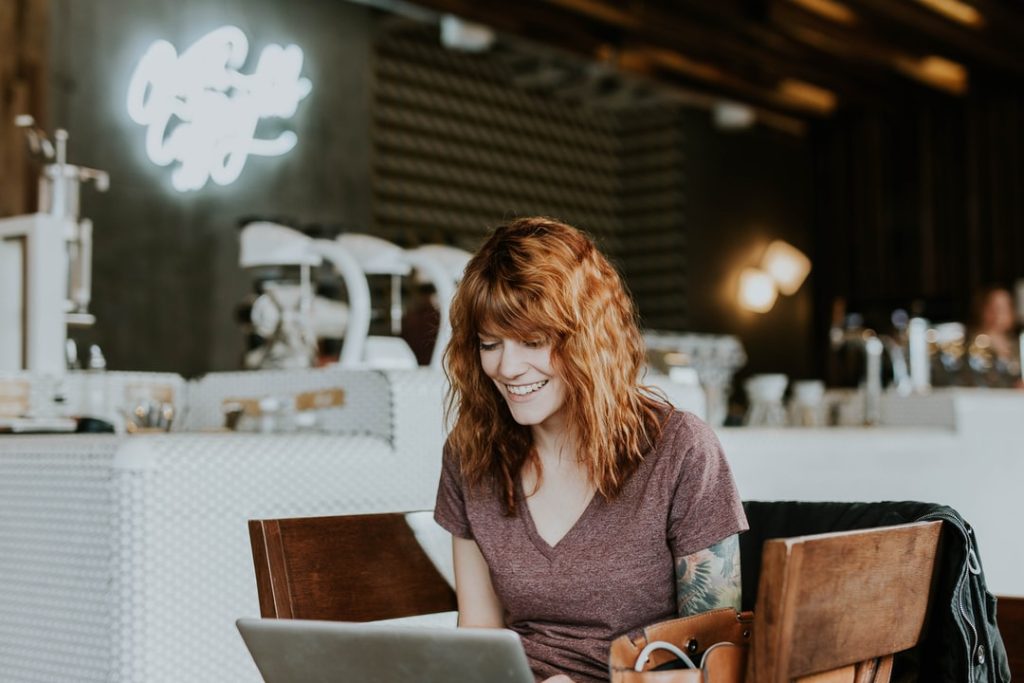 ---
How Do You Choose an Online Cloud Computing Degree Program?
The general objective of a cloud computing program is for each student to understand and apply the concepts and models associated with cloud computing technologies. Students also learn to evaluate, design, implement and test information technology projects and applications, on said platform, within an organization, through the study of bibliographic material, the review of practical examples and case studies.
Accreditation
When evaluating any degree program, it's important to make sure the program is accredited by an agency recognized by the US Department of Education. This designation guarantees that the curriculum meets quality standards so the degree will hold value in the job market.
Program's Focus
Different cloud computing bachelor's degree programs may have different focuses. If you're interested in developing the technical skills needed to design cloud platforms, then you'll want to look for a program with a heavy emphasis on coding and database design. Alternatively, if you're more interested in understanding the business side of cloud computing, then look for a program with course options such as cloud security, network management, and IT project management.
Certifications
Some schools offer industry certifications as part of the curriculum, including certification exams. Finding a program that offers industry relevant certifications that interest you will save you time and money. For example, some programs include the Microsoft Azure Fundamentals certification or Amazon Web Services (AWS).
Internship and Job Opportunities
Many schools in the United States now offer cloud computer bachelor's degree programs. High-quality cloud computing bachelor's degree programs will provide students with the opportunity to participate in an internship that will give them practical experience in the field. Choose a school that carries out its professional internships in recognized corporations and that has curricular value so that you can gain experience.
Check which companies the program has established relationships with and look into how successful past students have been at securing internships and jobs. Do not forget to research the professors, since they will be your first reference to learn and practice on topics related to cloud computing.
Location
Choose the option that is closest to your home or work, and if not possible, find a school that has a short commute. Give preference to schools that have flexible hours, even if you are not working at the moment, you may decide to look for work in the future.
---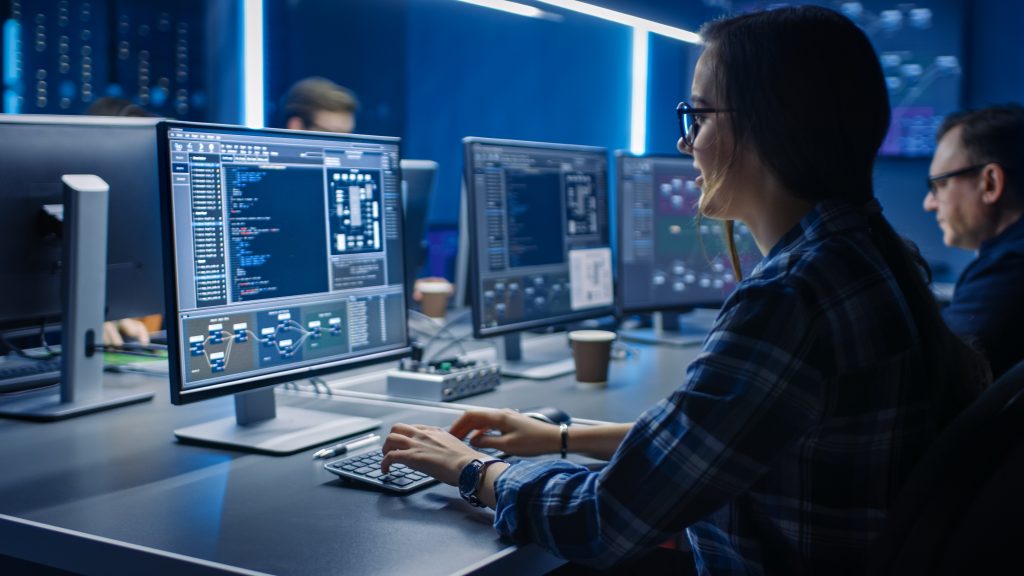 ---
What Can You Do with a Cloud Computing Bachelor's Degree?
Once you complete your degree, you can search for entry-level jobs for a career in cloud computing. Skills you learned to get a job that gives you various responsibilities such as describing the terminology, technological components, and models involved in the implementation of a computational cloud and its applications, to properly apply the models, through the bibliographic review and through the analysis of case studies.
Cloud Solutions Architect / Cloud Architect 
Cloud DevOps Engineer
Information Security Engineer / Cloud Security Engineer
Cloud Network Engineer
Cloud Developer
Data Scientist/Analyst for Cloud Computing
Cloud Infrastructure Manager
Network and Datacenter Administrator / Cloud System Administrator
Cloud Product Manager
AWS Cloud Architect 
Azure Cloud Architect  
Cloud Software Engineer
AWS Cloud Engineer 
Azure Cloud Engineer 
Computer and Information Systems Manager / Information Systems Managers
---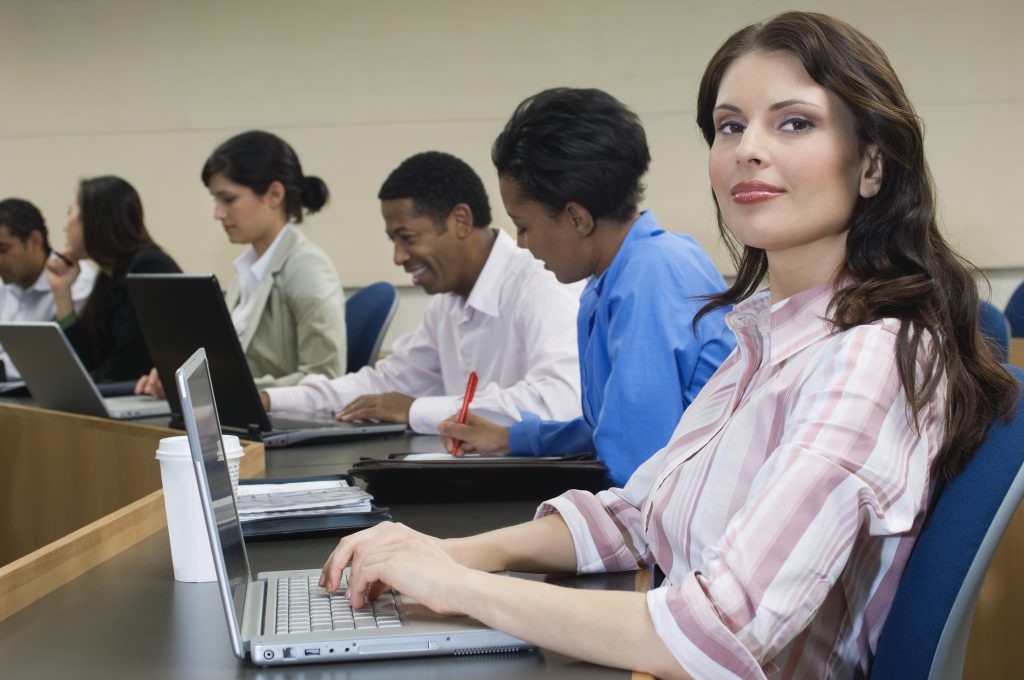 ---
What are the Best Cloud Computing Jobs?
There are many career opportunities in this field. Some IT Technical entry-level jobs ask you to manage the elements that make up the hardware and software infrastructure of a computational cloud. They may also require you to enable technological services provided on-demand, through practical examples. In addition, you may have to evaluate the physical and logical architecture of a cloud platform based on the technologies available in the industry. Or, to evaluate the feasibility and convenience of cloud infrastructure, through comparison with traditional technology scenarios.
---
How Much Can You Make in Cloud Computing?
The median salary for a cloud computing professional is between $100,000 and $195,000.
| Careers Related to Cloud Computing | Annual Salary |
| --- | --- |
| Computer Network Architects | $126,900 (BLS) |
| Software Developers, Quality Assurance Analysts, and Testers | $124,200 (BLS) |
| Information Security Analysts | $122,000 (BLS) |
| Database Administrators and Architects | $112,120 (BLS) |
| Computer Systems Analysts | $102,240 (BLS) |
| Computer Programmers | $97,800 (BLS) |
| Network and Computer Systems Administrators | $90,520 (BLS) |
| Computer User Support Specialists | $59,660 (BLS) |
BLS Computer and Information Technology Occupations
---
What is the Career Outlook?
The Bureau of Labor Statistics (BLS) projects a high rate of employment growth for the computer and information technology sector over the next ten years. With more and more companies implementing cloud data collection and storage, there is a greater need for information security and a greater demand for workers in these technological occupations. The technological skills you learn in a cloud computing program are also applicable to other positions in the computer and IT field.
---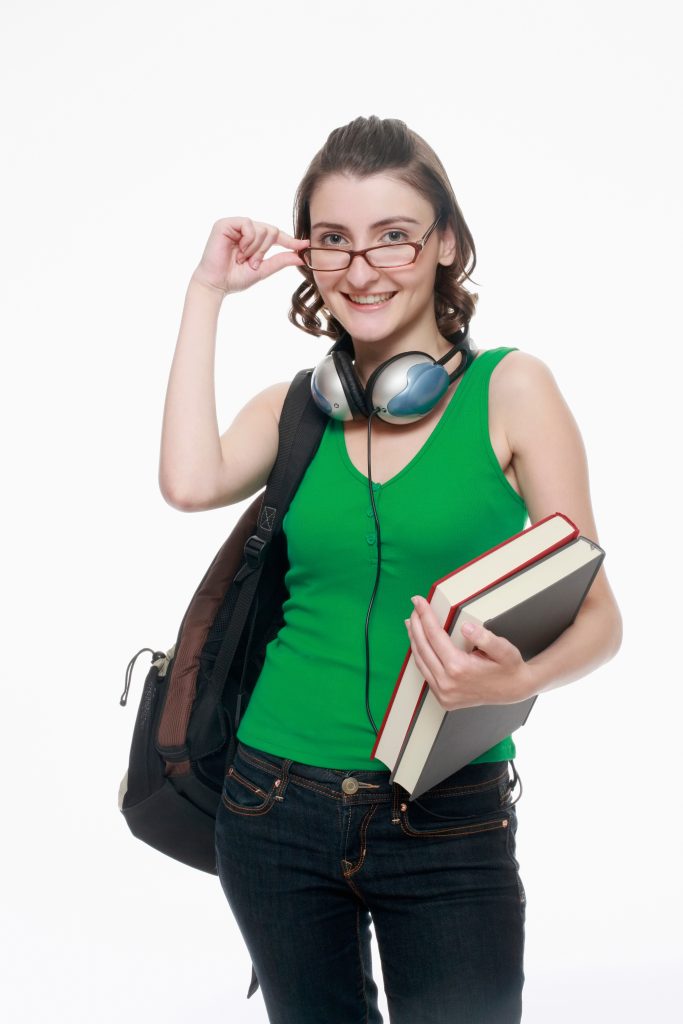 ---
Is a Bachelor's in Cloud Computing Worth It?
Yes, cloud computing can be a very rewarding career. With the increased demand for cloud computing services, many job opportunities have become available. Cloud computing professionals can find employment in many areas, such as developing cloud applications, managing cloud-computing infrastructure, monitoring cloud systems, and providing technical support for cloud computing solutions.
With cloud computing becoming increasingly important in modern businesses, cloud computing professionals can have a successful career by developing and using essential cloud-computing skills.
---
Related: