There are thousands of types of iPhones apps readily available to install on your phone for almost any type of function. Some can be fun and addicting to use. However, there are some very useful apps that can be helpful and even appropriate for security professionals. There are several ways that iPhone apps can help with security. One way is by safeguarding browsing or passwords as you use your phone. Some may help with surveillance measures, such as securing systems remotely. However, you plan to use the apps on your iPhone, keeping it safe should be a priority. Below are the top ten best security apps for iPhones that will benefit security professionals preparing for a career or anyone just looking for more security in their iPhones.
Where to Find the Best iPhone Security Apps
Some of the iPhone apps can be easily downloaded and installed from the Apple store or your iOS system. Many are sponsored straight from Apple, though some are from private businesses or nonprofit companies that offer the app to its employees. Each one may also offer reviews from previous or current users of the security apps, so you can get a better picture of its value, compatibility, and price.
---
---
1. Avast Secure Browser
What is the best anti spyware for iPhone? Avast Secure Browser app helps the user to avoid and delete tracking cookies and software that can be damaging to the iPhone. The app allows the user to get rid of ads taking too much space and slowing down your browsing. Plus, Avast allows the user to shop and bank more safely, with built-in protection. The app also comes with a free antivirus, so hackers, trackers, and ISPs can't steal your data. Avast Secure Browser app also protects your IP address, history, bookmarks, downloads, and any online activity on your iPhone.
The app allows the user to also create their own custom security and privacy settings. No one can access it either since it is blocked by a PIN code or fingerprint. The app also comes with a built-in VPN and you can sync data across multiple devices. Always stay safe on public wi-fi with the Avast Secure Browser. Avast Secure Browser app is one of the best security apps for iPhone users.
Want to know more? Visit the site!
---
2. Avast Secure Line VPN
Similar to the above app, the Avast Secure Line VPN app works to protect and secure all your data on your iPhone. The app provides high-speed technology with no logs, meaning it does not trace what apps you personally use. Avast Secure Line VPN will secure up to ten devices: available on your PC, Mac, Android, iOS, and Android TV. The app also offers a 30-day money-back guarantee and is one of the most trusted antivirus system apps in the world.
The app also comes with military-grade encryption, matched with 256-bit AES standards. The user who uses this app will feel safe from hackers in any public wi-fi settings. Whether it be your local coffee shop, airport, library, or community park. The Avast Secure Line VPN app also adheres to transparent privacy protection protocols. For those who travel, this app completely keeps your data secure by hiding your IP address from crowded airports and offers a strong firewall to protect your data.
Want to know more? Visit the site!
---
3. Duo Mobile
Sponsored by Cisco, the Duo Mobile app protects whatever is important to you and your property. The app verifies the identity of its users, as well as accessing the health of any devices with trusted access to all your applications. Duo Mobile app offers a free 30-day trial, so users can see how easy it is to access all its security applications for you or your business. The app allows its users to respond quickly to threats, using its scalable SaaS solution, protecting every application on the phone.
Those using this app can also use data analysis, showing users the implementing key principles of zero-trust security for the workforce. The app also provides two-factor authentication to your VPN, email, web portal, cloud services. The app can easily be installed on both an android and iPhone. The Duo Mobile app's primary mission is to protect your mission.
Want to know more? Visit the site!
---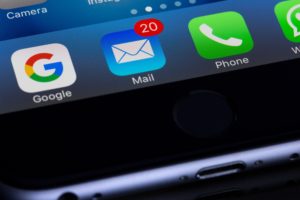 ---
4. Dust
The Dust app, co-founded by Mark Cuban, protects users from prying eyes as they talk, text, and browse the World Wide Web. Their motto is to provide a safe haven to text family and friends. The Dust app will also protect its users from data mining and hackers. Whether texting, sharing photos or exchanging sensitive information, your words will never come back to ruin you or your reputation. Dust security app provides freedom from unwanted guests as well.
DUST app conversations are also heavily encrypted and cannot be accessible by anyone. As a user, you can unsend any message, anytime; the app detects and notifies you if a screenshot is taken, and it automatically erases history after 24 hours. Plus, once a message is deleted on DUST, it can never be recovered. With the Dust security app, you own your world.
Want to know more? Visit the site!
---
5. Locker
The Locker app is another security app providing iPhone users to protect their personal information. This app allows the user to store photos, videos, notes, files, and more, by using FaceID and TouchID protection. The Locker app is only available on the App Store for iPhone and iPad users and is available for iOS 13.0 or later models.
Though the app is free to use, In-App Purchases are available for as little as $3.49. Developed by Float Tech, LLC, the Locker app has an added feature of creating folders for better organization. For more information, see the company's privacy policy guide.
Want to know more? Visit the site!
---
6. Lookout Mobile Security
Lookout Mobile Security app provides the user with many benefits to protecting your information. The app is also one of the best security apps for iPhone users. The app acquired CipherCloud in delivering Integrated Endpoint-to-Cloud Security. In addition, the app also protects the user from Pegasus Spyware. Lookout app adds SASE to its programming, allowing for delivering data protection in the Cloud.
The Lookout app also eliminates the guesswork by providing visibility in whatever is happening at all times. You can access what you need, without risking the value you deserve. The app secures your data while respecting user privacy. Through the use of cybersecurity, this app offers actionable insights, using a platform that implements precise policies, hunts for threats, and conducts forensic investigations.
Want to know more? Visit the site!
---
7. MOBI Smart
The MOBI Smart app is designed to not only protect your phone from hackers, but it also checks your phone for any security risks in the phone itself. The app works to repair risks and prevents any personal information from leaking out. The app claims to be one of the most accurate networks traffic monitoring, the most professional network testing technology and offers a full range of mobile phone information recognition.
MOBI also monitors your iPhone battery, iPhone storage, and system information. It can also backup and recover the user's Contacts and provides real-time online restoration. Additionally, it offers security features that keep the user's phone private through password authentication and data encryption.
Want to know more? Visit the site!
---
---
8. Onion Browser
The Onion Browser app allows users to access the internet with more secure connections, safety, and privacy. The app is free to use. To use this app, the user must have an iOS 11.4 or later model. The Onion app ranks as one of the best Tor-powered web browsers for iOS and one of the best security apps for iPhone users. Created by Mike Tigas, its features allow the user to protect your privacy from website tracking and secure your traffic from insecure wireless networks and ISPs. The app provides support for HTTPS domestically and internationally. You can also block scripts and automatically clear cookies and tabs that are based on your personal preferences.
Be aware that web browsing through the Onion browser app may be slower than through regular web browsing. This is due to the Tor network because the traffic is encrypted. Onion Browser is free and open-source software. It is for individuals 17 and up.
Want to know more? Visit the site!
---
9. Signal
When it comes to social networking, the Signal app is one of the most-used apps for protecting your privacy. Individuals 12 and older can easily use this app. The app is completely free, and people can instantaneously communicate with anyone anywhere in the world. With this security app, you can send and receive high-fidelity messages and participate in HD voice/video calling.
With advanced privacy-preserving technology, the app allows you to feel safe and secure, without the worry of unwanted guests lurking in your privacy. There is also a built-in image editing feature, so the user can sketch, crop, and flip your outgoing photos. Signal Messenger, LLC is a nonprofit entity, with no advertisements or trackers. The security app does require an iOS 11.0 or later. Users can also switch to the dark theme if they choose to.
Want to know more? Visit the site!
---
10. Wickr Me
The Wickr Me app is one of the most secure collaboration platforms for secure messaging, voice and video calling, file sharing, and more. Acquired by Amazon, the app offers an upgraded dashboard, brand new Network Icons for easy access, and pinning options. As a Wickr Me app user, you will be able to collaborate with full control, total compliance, and with complete security measures. Communication and personal data are always anonymous and fully encrypted.
Wickr Me app is completely aligned with Apple's privacy policy when it comes to screenshot detection behavior. This app also offers an easy sign-up application, where you can simply download the app and start inviting your contacts in just minutes. The Wickr Me app, sponsored by the Amazon Web Services (AWS), claims that its user's privacy is their #1 priority. The app offers four pricing plans to fit each user's needs. This app is one of the best security apps for iPhone users.
Want to know more? Visit the site!
---
How to Choose the Best Security Apps for iPhones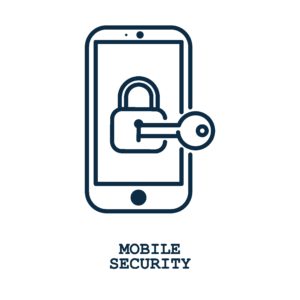 iPhones are well known for having thousands of apps for every possible function. Many apps are quite trivial, even if they are fun to have. On the other hand, there are also some very useful apps, including ones that are appropriate for security professionals.
Even if you choose to install one of the security apps or any other apps, not all apps are free. Just because they advertise security does not mean it is actually secure. So, make sure you research and conduct some due diligence before installing any app on your iPhone.
---
Is there a security app for iPhones?
Some have VPN services and some do not. VPN helps protect your private data, passwords, and your network from DDoS attacks. These attacks are very bad and can be a potential data breach threat. They can be just the opening wave of a full-blown hack, on your system. While doing the attack a hacker can launch a worm, Trojan, ransomware, phishing, adware, logic bomb, or anything else the hacker might like to do to ruin your day.
---
Can Your iPhone be Hacked?
Yes. iPhone apps can help with security in a number of ways. Some apps safeguard browsing or passwords when using the phone. Others can help you with surveillance or using security systems remotely. Whether you are preparing for a career in security or already have such a position, you should look into these 10 iPhone apps.
---
Do iPhones Need Security?
Yes. These days everything needs security. The above are just 10 of the best apps that are recommended for anyone who works in security. Many of them are useful for other iPhone users as well, such as students, business professionals, or anyone who wants to keep their phone secure.
---
Related: