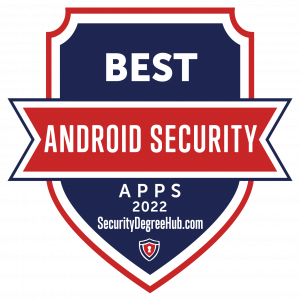 Nowadays almost everyone has a smartphone. It is our way of communicating with family, friends, co-workers, and even the world. Andriod phones are the beloved favorite for many to connect to society. They are just as reliable as iPhones and provide the user with customization not available on iPhones. Android phones are less expensive and, if you use Google for anything, are the obvious choice.
Here are some of the best security apps for android users. Security is important, whether you are a security professional wanting to keep your data from cyber threats or attacks. Or, just an individual wanting to keep your information private. However, no matter which type of phone you choose, even Android phones need to keep your personal information secure and private. The best way to do this is by having a security app installed on your android phone.
---
---
1. Avast Mobile Security
Avast Mobile Security app for Android phones provides many options to the user wanting to keep data secure. It is a comprehensive security app protecting your phone against phishing, malware, spyware, and malicious viruses such as Trojans. The app is available as a free product and paid subscription to Avast Mobile. It is also available for iPhones users as well.
The Anti-Theft feature allows users to also locate, track, and remotely control the Android phone, even if it is lost or stolen. Avast Mobile app also offers an innovative tool, called a Sandbox", that reduces the chances of viruses from getting on your device. Avast app for Androids features real-time scanning, password manager, and a browser security tool. This app is full of more features as well. Their reputation is also well-respected and they have thousands of satisfied customers.
---
2. Bouncer
The Bouncer app for Android users helps control permissions requested from the various apps that are trying to download or being installed on your phone. Just like a bouncer at a nightclub that watches over its special guests, the Bouncer app also protects unwanted hackers or cyber threats from other apps infiltrating your data without permission. The cost of the Android app is $0.99 on the Google play store. All you have to do to get it working is enable it within the accessibility settings of your Android phone. The app will not hog any battery life on your phone. In addition, it does not store or transmit your personal data.
With the app, you have the option to keep, remove, or schedule the removal of permission granted from any apps trying to get into your phone for access. Keep in mind, the Bouncer Android app is currently in beta form. Other features may be available at a later time.
---
3. Lookout
The Lookout security app is an all-in-one mobile security and antivirus app for your phone. Lookout works to protect your mobile device, data, and your identity. The app keeps track of any viruses, malware, and phishing attacks lurking on your Android phone. Lookout app can also locate your device if it gets lost or stolen. With an installed System Advisor, the app can check for root detections to make sure the operating system is working properly.
The app comes complete with identity restoration and provides 24/7 restoration assistance to the user. Plus, the Lookout app offers $1Million Identity Theft Insurance plans to those who need more protection, such as security professionals. Scan your device and Lookout does the rest. Lookout app ranks as one of the best security apps for android because of its commitment to better service. The app has a rating of 4.7 out of 5 satisfied users.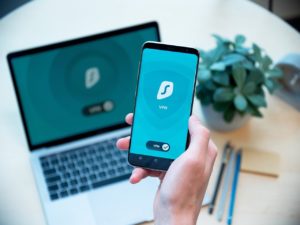 ---
4. Malwarebytes
The Malwarebytes security app provides advanced protection against malware, ransomware, and other cyber threats that may affect Android devices. Malwarebytes safeguard all of your devices, including your PC. The app automatically detects and removes cyber threats and keeps your device running smoothly. Malwarebytes also comes with a privacy audit, notifying you which apps are monitoring everything you are doing. The app also detects ransomware before it can lock your device. and gives the user real-time protection that shields the device from infection. Malwarebytes performs over 90,000 installations every day, scans over 200 million Malwarebytes apps every month, and detects or blocks over 20 million threats every day.
There are several plans to choose from. Each one includes many types of features, designed to satisfy each type of user and meet their personal needs. The app bills the user annually, from $39.99 to $59.99. The Android user must have at least an Android 6.0 or later for it to work.
---
5. Nox
Nox security app offers several features. Here are some of their highlights. The security app provides the user with free virus cleaning, a junk cleaner, a memory booster, and an app lock. The app also offers a battery saver, CPU Cooler, and WiFi security measures for all Android devices. The CPU Cooler works to protect your device from overheating. Plus, the battery saver prevents other apps on your phone from draining the life of the battery.
Founded in 2015, Nox Security is one of the World's leading smart entertainment distribution networks. The Nox app has several partnerships and subsidiaries. They include NoxMobi, NoxInfluencer, NoxCleaner, NoxHunter, NoxBrowser, NoxJoy, and NoxFileManager. The app also has a 4.4 out of 5 review rating. Nox app has achieved internationalization and global distribution of mobile applications through a billion-class database, deep learning, and data mining ability.
---
6. Orbot
The Orbot app is one of the best security apps for Android users. Orbot offers a free proxy app, empowering other apps to use the internet more safely and securely. The app is available for everyone, 12 and older. The app encrypts your internet traffic, as well as hides it, by using a series of computers while keeping your data and information private. By doing so, it gives the user a private internet connection, so no one can see what you text or watch. This way you are not directly connected like VPNs and proxies are. Orbot also prevents others from using your connection or knowing what apps you are using. This includes what websites you visit as well.
The Orbot app is a completely free software program. The Orbot app is part of the Guardian Project developing company. Guardian Project is dedicated to protecting your security and anonymity, providing peace of mind to all its Android users.
---
7. Secure Call
Secure Call app for Android phones is an encrypted voice calling application. It works also for Smartphones. The app prevents 3rd party app developers from stealing your identity and honing into conversations with friends and family. It does this by the use of its P2P architecture with end-to-end high encryption technology. The encrypted voice calls are available with HD quality and can work even with 2G connections.
These connections are military-grade encryption methods. Secure Call app will not require you to provide your personal information or ask for a membership. Secure Call app is an innovative phone numbering system with an easy-to-use interface that is user-friendly. The Secure Call app has no affiliation with any type of government or organization, making it a fully independent company. Tech support is available 24/7.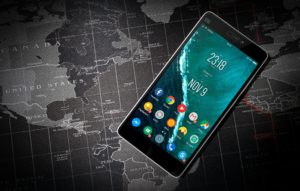 ---
8. Signal Messenger
Another security app that works well in protecting your privacy is the Signal Messenger app. The app is available for Android users, 12 years old and older. Signal Messenger focuses on protecting your communication on social network sites and apps. Individuals using the Signal Messenger app can receive their high-fidelity messages while participating in voice calling or video conferencing.
Signal Messenger app is available to all Android phones, however, iPhone users can also use this app as well. Founded by Signal Messenger, LLC, the app's creation is by a nonprofit organization. The app does not contain any trackers or advertisements. Signal Messenger ranks as one of the best security apps for android users, with 4.4 out of 5 users satisfied with their service.
---
9. Sophos
Another great security app that seems to catch the attention to Android users is the Sophos security app. This mobile app protects all your devices through a fully-featured Unified Endpoint Management (UEM) solution system. The system helps keep everything secure, from your users, data, and devices that are all connected to the UEM solution.
The app includes a Sophos Central interface that helps the user save time and effort while creating solutions to issues in a quick and easy manner. The Sophos app also uses Intercept X, an advanced ransomware software. Intercept X uses deep learning, an "advanced form of machine learning to detect both known and unknown malware without relying on signatures." The Sophos app also offers a free, 30-day trial to check it out before you sign-up. The app is one of the World's best endpoint protection against malware, ransomware, exploits, and viruses.
---
10. VIPRE Android Security
VIPRE Android app is a free-to-use, Antivirus security app. It protects its users by detecting and removing malware, spyware, and ransomware problems. The Vipre app also scans your devices for any files or apps to make sure they are safe through real-time scanning methods. Vipre will automatically update on its own as well. The app includes Cloud-enabled for fast protection and comes with a 30-day money-back guarantee. Vipre Android security app is also available for computers with windows enabled on it. Vipre Security will protect your programs against phishing and spam from email exploits, as well as offer firewall protection from unauthorized network connections. The app may also provide the user with advanced behavioral analysis of their windows program.
Vipre Android security app has 25 Yrs of malware protection and cyber security experience and over 1 million unique malware samples processed every day. Right now, Vipre is having a huge discount for new subscribers. There are three plans to choose from and each offers many benefits when you sign-up for the year.
---
What are Different Android Security Apps?
There are many types of security apps available. Each one may also provide the user with different features in keeping your device from being hacked, lost, or even stolen. Below are the top 10 Android apps for security. Some may offer a free trial, allowing the user a quick introduction to how the app works and what it can do for you, free of charge.
Most are reasonably priced for security purposes. Some of the apps can be offered to individuals while others may offer the app for businesses and corporations that want to provide security to their employees. In some cases, the security apps may also be available on both the Android and iPhone options.
---
Be Unprepared with Security Apps
In the security world, no professional can be caught unprepared. Whether you're looking for a security job or you're a seasoned veteran, you want to have the tools of the trade available to you. Today, many of these tools are available at the touch of a button — specifically, the button that calls the app on your smartphone or tablet. If you're in the security field, you're going to want to check out these ten apps. Some of them may become instant favorites.
If these ten apps don't solve virtually any problem you have, a smartphone might not be the right tool for the job. If it's something you can handle with a phone, however, this suite of apps will accomplish virtually anything. Best of all, they're all in constant development, meaning they will continue to update and add features users request.
---
Related: