The top online public safety associates provide students with the training and skills to become successful in the field of public safety. Starting a career in public safety can be one of the most rewarding and challenging fields to go into. Many undergraduate students will find employment in an array of possibilities. From law enforcement to emergency personnel, the options for a career in public safety are countless. To get started, many employers require students to earn at least an Associate degree in Public Safety.
The AAS or AS degree will provide the student with the training and skills needed to become successful in the field of public safety, and other related studies. Below are the top 10 online public safety degrees. Each college or university will offer the necessary skills and knowledge that requires students to make an impact on the communities they serve.
In addition, many schools will also offer top rankings, as well as accreditations, low student-to-faculty ratios, and possible concentrations or specialty courses. Some of the programs do offer public safety certificate degree options as well.
---
---
1. Purdue Global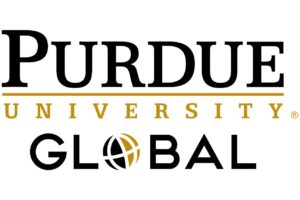 Purdue Global's AAS in Public Safety and Security is an online program, designed for professionals working in the criminal justice industry. The course will introduce a comprehensive approach to the criminal justice system and the challenges or issues within the industry that affects society. The course will include topics such as criminal investigation, corrections and rehabilitation, criminal law, and criminology as a whole. The program will also include Counterterrorism and domestic and international terrorism. The complete program is 90 credits with 10-week terms, providing flexibility in your courses.
The AAS program will also help students apply techniques and skills learned to real-world criminal justice situations and scenarios through the capstone project. Graduates of the program will find employment in areas such as police departments, sheriff's departments, juvenile detention facilities, and many more. There are over 175 online programs at Purdue Global, including associate's, bachelor's, master's, and doctoral degrees and certificates. Purdue University is one of the best associate degrees in public safety programs available nationwide.
---
2. Mesa Community College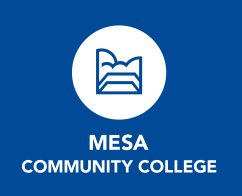 Mesa Community College's AAS in Justice Administration Online program prepares students for a rewarding career in criminal law, public safety, and security fields. Students will learn how to help the public and society by providing legal and protective services. The program will introduce a variety of career fields for the student to enter upon graduation. These include Administration duties, emergency response management, fire scene, and paramedicine.
Courses will cover areas such as applied technology, behavioral sciences, entrepreneurship, computer and IT, STEM, Health Sciences, and Visual and Performing Arts. The associate degree in Justice Administration includes 60 to 69 credits and completes in about two years. It will also provide real-world experience to help students gain an advantage in the job market. Mesa Community College is accredited by the Higher Learning Commission (HLC) and is part of the Behavioral Science and Human Services field.
---
3. University of Maine at Fort Kent

The AAS in Rural Public Safety Administration at the University of Maine in Fort Kent is an online program, specifically designed for those interested in law enforcement. Whether you plan to work at the local, state, regional, or federal level, the AAS in Rural Public Safety Administration is the right degree for you. The program will include a minimum of 60 credits, providing topics in forensic science, criminal justice, and public safety principles. Each student will also be a part of mock trial interviews, which prepares them for on-the-job training and real-life situations. The instructors at UMFK are among the highest trained and working professionals in the public safety field. Some students may also receive a minor in Forensic Science as a concentration when preparing for the BS in Public Safety if they choose to.
Students who choose UMFK's Public Safety Administration program will also recognize and appreciate cultural and socioeconomic factors while predicating public safety concerns. UMFK is among the top online associate degree in public safety nationwide.
---
4. Wake Technical Community College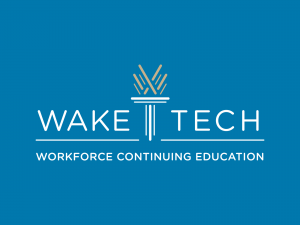 Wake Technical Community College offers an online AAS in Public Safety Administration degree, designed for working professionals in the public safety industry. The program also consists of integrated topics such as Ethics in Government Public Finance & Budgeting, Emergency Planning, Law Enforcement Operations, EM Services Law & Ethics, and State and Local Government. The AAS program is a total of 65 credits.
Course curriculum will provide a holistic approach with effective leadership and collaboration while teaching public safety disciplines. Graduates of the AAS in Public Safety Administration at WTCC may find career opportunities in a variety of industries. This may include government, public or non-profit organizations at the local, state, or federal levels. WTCC also offers a 15-credit Public Safety Administration-Leadership Certificate. The Certificate provides students with a solutions-centered approach to public safety. Wake Tech is North Carolina's largest community college, serving over 70,000 students annually.
---
5. Piedmont Community College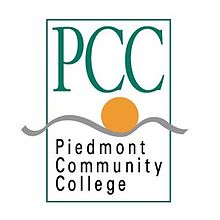 Piedmont Community College offers an Associate in Applied Science in Public Safety Administration, designed to provide students with the knowledge and skills needed for the Public Safety field. As a PSA student, you will need to select from one of the four (4) curriculum tracks within the program. The tracks available are Correction Services, Emergency & Fire Management Services, Law Enforcement Services, and Security and Loss Prevention. There are a variety of courses offered in the program. For example, some may consist of Crisis Intervention, Public Speaking, Cultural Studies, and Law Enforce Mgt. & Supervision.
PCC is among the best affordable schools in the nation and offers exceptional training experiences for all public safety recipients. In addition, the school provides smaller class sizes and engaging instructors, including free tutoring, scholarship opportunities, student activities, and internships. There are also several start dates and plenty of school activities to get involved in. PCC also offers over 80 degrees.
---
6. Sullivan University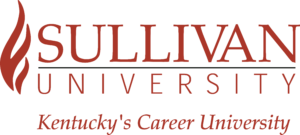 The AS in Justice and Public Safety Administration at Sullivan University is a fully online program, designed in the interest of law enforcement, social services, and emergency management agencies. The program prepares students for skills needed to be successful in areas such as the criminal justice system. This multidisciplinary approach will teach students how to prevent and reduce crime while gaining managerial and administrative skills needed for supervisory roles in the field of justice and public safety. Courses of interest may include an Introduction to Legal Systems, Crime Prevention Principles, Juvenile Delinquency, and Juvenile Justice, and the Theory of Crime Causation. The total credit hours of the program are 92, and students can complete it in about 18 months. However, some transfer credits were accepted.
Sullivan University holds accreditations with the Southern Association of Colleges and Schools Commission on Colleges and is licensed by the Kentucky Council on Postsecondary Education. Campuses are found in Louisville, Lexington, and Fort Knox, Kentucky. Sullivan is also a Military-friendly institution. SU is among the best associate degree in public safety programs in the nation.
---
7. Bladen Community College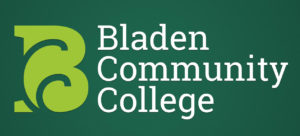 Bladen Community Community's AAS in Public Safety Administration is an online program, that prepares working professionals for a rewarding career in public safety management. The complete program is student-centered and can be completed in less than two years. There are also four concentrated fields of interest within the Public Safety Administration career path. The options are Law Enforcement Services, Emergency and Fire Management Services, Correction Services, and Security and Loss Prevention Services.
The AAS degree is also available in a hybrid format. Courses in the program may include Intro to Public Admin, Court Procedure Evidence, and Investigative Principles. Credit hours required to graduate range from 64 to 69 credits; depending on which concentration the student chooses in the public safety administration field. Bladen Community College provides educational training using the most technologically-advanced techniques for all four programs. The college offers 35-degree programs, 16 diploma programs, and 56 certificates. In addition, Bladen Community College holds top rankings and won the National SkillsUSA Competition for academic excellence.
---
8. Durham Technical Community College

Durham Technical Community College offers an AAS in Public Safety Administration online program, designed for working professionals in the public service or public safety industry. Courses will include diverse subject areas, such as public safety administration and education, interagency operations, and crisis leadership. Government financial management, incident management, and administrative law may be included. Graduates of the program will find work within both the public and private sectors of public service and safety. Graduates may also find employment in fire or police departments, emergency management organizations, and correctional facilities. The program total is 69 credits to graduate. Students can choose from a short-term course format (12 months or less), or take the long-term format (12-24 months). Durham also accepts transfer credits as well. DTCC, located in Durham, NC, strives to provide community involvement through events and work-based learning centers.
---
9. Ivy Tech Community College

Ivy Tech Community College, located in Indiana, offers an AAS in Homeland Security/Public Safety degree an online program, designed to meet the high demands of emergency preparedness in public safety throughout communities. The program will provide students with a vast number of career opportunities throughout the homeland security and public safety industries. Possibilities for employment with the AAS degree are with the Fire Departments, EMS Agencies, Law Enforcement Agencies, and Hospitals.
Many graduates of the AAS in Homeland security/public safety can also be in both the private and public sectors of government. Students also learn skills in dealing with terrorist threats and emergency response and recovery. The Homeland Security/Public Safety program is approximately two semesters and is 18 credits to complete. However, the complete AAS degree is a total of 60 credits. Certificates in specializations are also available. Ivy Tech is one of the best associate degrees in public safety programs available throughout the nation.
---
10. Front Range Community College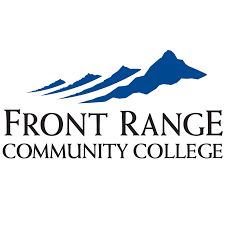 Front Range Community College, located in Westminster, CO, offers an AA or AAS in Criminal Justice and Public Safety program. The degree is offered at Boulder, Larimer, and Westminster campuses and provides hands-on criminal justice training in a variety of options. It is among the best associate degree in public safety programs available in Colorado. The complete program is a total of 60 credits and completes within four semesters. Some transfer credits can come from other accredited institutions.
Degree programs at Front Range also prepare students for easy transfer as a junior to many Colorado public four-year schools. Most students finish the program in a matter of three semesters. Those students that choose the Criminal Justice program will find a career in law enforcement with the law enforcement commission. The program is sponsored by a law enforcement agency. Students must have completed or enrolled in the FRCC Peace Officers Standards and Training certificate program.
---
Wh
y Should I Get My Public Safety Administration Associate's Online?
In most cases, online degree classes will offer the same coursework and lesson plans that a classroom setting presents. Online courses tend to also condense information, so students have the option to finish a course program in less time. Many times colleges and Universities offer accelerated learning formats, giving the students opportunities to earn their degrees months ahead of schedule.
In most traditional degrees, associate programs may take up to 24 months or longer to complete. However, students who pursue an accelerated degree program are more likely to finish before traditional education formats and often can be in line for promotion once they graduate. For the Public Safety Administration Associate's degree, choosing an online format comes with many other perks.
Is Public Safety Administration and Management a Good Career?
Public Safety Administration is one career path that offers many opportunities for employment and enhances your chances for advancement within the field. Jobs can be available to graduates in both the public and private sectors. However, they are not limited to just the medical or healthcare industries. In fact, careers in the public safety field include positions with law enforcement, firefighting, and emergency medical directors (EMTs).
In some cases, quality control positions (OSHA) also provide career management options to graduates of the public safety administration degree. Although it may be a stressful career path, graduates highly skilled and receive training are best suited to handle situations that the public safety field demands. Most graduates will also receive management skills in the program, such as organization, logistics, and communication in order to advance in the field.
How Much Can I Make in Public Safety Administration and Management?
As a graduate of an AAS degree in Public Safety Administration, finding employment is pretty simple and easy to do. There are many areas to start your public safety career and pursue a lifetime commitment in the field. Most public safety graduates will find work in the healthcare or medical aspect of the field. This is also where the highest salary is likely to be.
Public safety degree graduates can make as much as $95,000 per year. In some cases, more than six figures for those with advanced skills, hands-on training, and who hold managerial positions. Careers include hospital administrators, hospital and facility directors, public health administrators, and administrators or those who manage public health programs for communities.
The income of public safety professionals will vary. For example, according to the BLS, the average median salary for Police, Fire, and Ambulance dispatchers is $43,290 per year. For those with advanced studies or who hold at least an associate in public safety degree, then the wages may be higher.
Educators in public safety awareness may also be on a higher pay scale than the average public safety service member. Whether you are teaching fire safety, CPR, first aid, or other public safety classes, having a goal to keep communities safe is your main priority. In addition, some public safety educators may offer programs to small groups, such as athletic coaches, supervisors, and the general public.
---
Related: