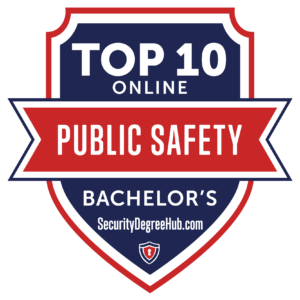 A top online public safety bachelor's offers a flexible and affordable way for students to earn a degree while working in public safety. Earning an online public safety bachelor's degree will prepare students for these types of careers and success in the field. Public Safety focuses on protecting communities, developing strategies, and offering resources to ensure that society will flourish and grow. Many professionals in the field are in law enforcement. However, some are also part of emergency services, the legal system, and the fire department. They are the heroes of local communities and society.
Public Safety Professionals also possess leadership and organizational skills, as well as tactical knowledge and training for intense positions within the workforce. Career paths of public safety professionals may include police officers and detectives, firefighters, dispatchers, and construction and building inspectors. Earning an online public safety degree will prepare students for these types of careers and offer the education and training needed to succeed in the field.
Featured Schools
Below are the Top 10 Online Public Safety Bachelor's degree programs. The colleges and universities will provide the best education and training to become leaders within the public safety field and explore higher learning opportunities for a sustainable future.
---
---
1. University of Maryland Global Campus

University of Maryland's Global Campus offers a BS in Public Safety Administration Online program. The purpose of the program is to provide students with a good foundational knowledge of public safety administration. The program covers the legal aspect of the field, as well as any responsibilities related to risk management, mitigation, and liability. Students will also learn the importance of ethical decision-making processes and critical thinking skills. Students will also learn the important attributes of public safety leaders. Some courses will include Introduction to Public Safety Administration, Public Safety Planning, Public Safety Legal Issues and Public Policy, Information Systems in Organizations, and Public Safety Administration Ethics. Students will also learn to evaluate challenges associated with public safety emergencies and issues facing the development of effective mitigation plans.
Designed for employers, industry experts, and scholars, the BS in Public Safety Administration is a 120-credit-hour program that will also prepare working professionals to advance their skills for the future. UMAC is among one of the best online public safety degree programs in the state. UMGC also offers over 90 programs and specializations for both undergraduates and graduate students to choose from. Although the college started in Maryland, with the online option, students can now experience online courses nationally and around the globe.
---
2. Florida Atlantic University
The Bachelor of Public Safety Administration at Florida Atlantic University offers this program for working professionals in the field of Public Safety. With the rise of national threats to society, the public safety field is in high demand for professionals with the training and education needed to serve the American people. Choosing FAU's public safety program will provide the skills and knowledge to become an exceptional public safety professional.
The complete program is 60 credits, with 18 core credits. The interdisciplinary course program combines key areas from several disciplines. The program is perfect for students entering fields such as law enforcement, homeland security, and disaster response. Students can choose from two different concentrations: Law Enforcement and Corrections, and Disaster Management. Florida Atlantic University also offers a master's in public administration and a master's in nonprofit management. The BS in Public Safety does not require an internship yet recommends it.
---
3. Polk State College

Polk State College's BAS in Supervision and Management online program provides students with foundation skills to help advance their careers in public safety leadership positions. The 120-credit-hour program also includes four areas of concentration that students can choose to specialize in. They are Business Administration, Business Information Technology, Healthcare Administration, and Public Administration. The program will help students in developing a theoretical and practical understanding of organizational management. The curriculum covers topics such as analyzing business issues and data challenges, including how to apply decision-support and business-intelligence solutions with business decision-making. Polk State offers 25 associate degrees, 6 bachelor-level degrees, and 32 certificates.
It also offers some of the most affordable degree programs in the state of Florida. Polk State College is a multi-campus institution serving over 20,000 students, from Lakeland to Lake Wales. The college also provides small class sizes, hands-on learning, and a dedicated faculty for an exceptional learning experience. Polk State also offers one of the best online public safety degree programs in the Nation.
---
4. Charter Oak State College

Charter Oak State College offers a Bachelor's in Public Safety Administration, available online, and designed for working professionals in the public safety field. The program is 120 credits, with 36 core credits required for graduation. A background in public safety, including knowledge of the criminal system, fire/emergency preparedness, and homeland security is helpful. In addition, students will learn the need for motivational and leadership theory, and how it pertains to individuals and groups within public safety organizations.
Students will also identify and analyze a wide range of cultures. As well as using diversity through historical, economic, and societal variations in context to public safety. A Public Safety Administration Capstone course is also required for students to graduate. Charter Oak offers a variety of career-focused programs, at all educational levels. The college also provides flexible scheduling and transfer credits. Charter is a military-friendly institution, with both financial aid and scholarships available.
---
5. Northwestern State University of Louisiana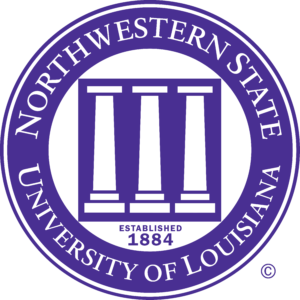 The BS in Unified Public Safety Administration at the Northwestern State University of Louisiana provides one of the best and most affordable online programs nationwide. The degree will teach students about the dangers of evolving threats and cybercrimes that plague our society daily. Students will learn both interpersonal and analytical skills, as well as an understanding of intelligence gathering, policing, fire services, and emergency management. Each of these skills is necessary to meet the demands of society.
NSU prepares students for entry-level positions at federal, state, and local agencies. The UPSA degree also offers six concentrations: Law Enforcement Administration, Fire and Emergency Medical Service Administration, Emergency Management Administration, Public Facilities Management, Nuclear Surety Management, and Geo Computation. NSU, located in Natchitoches, offers a variety of degree programs, from Nursing to Psychology to Hospitality Management. The College also provides competitive tuition rates and low student-to-teacher ratios.
---
6. Miami Dade College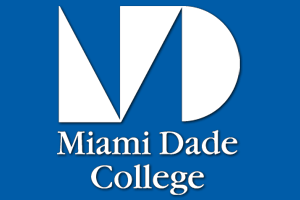 Miami Dade College's BAS in Public Safety Management is an online program, designed for professionals in leadership positions and knowledge of public safety. The program offers several track options for students in a variety of career fields in relation to Public Safety. Each track provides the education and training needed to excel in the public safety industry.
The curriculum of the program provides skills in critical thinking, analytical, written, and oral communications, and research skills that prepare students for entry-level positions. The total program is 120 credits and completes in four years. The BAS in Public Safety also helps graduates in mid-management and upper-level supervisory positions. Many students also find employment with the FBI, DEA, ICE, U.S. Marshals Service, or U.S. Secret Service. Although this is an online program, students do have access to the North Campus, Kendall Campus, or Wolfson Campus for educational learning.
---
7. Florida State College at Jacksonville

Florida State College at Jacksonville offers a BAS in Public Safety Management, available online, and designed to educate, train, and develop students to manage and lead in public safety agencies. The program will cover the development of administrative, management, communication, and critical thinking skills. The BAS degree also focuses on criminal justice, homeland security, emergency management, and fire science, including other public and private sector fields.
Core courses may also include Introduction to Criminal Justice, Ethics in Criminal Justice, and Emergency Planning and Response. This 120-credit program includes 36 core courses and 81 lower-division credits. This is an applied science degree, that helps students prepare for careers in national incident management, emergency planning, and law enforcement administration. FSCJ has a low student-to-teacher ratio, affordable tuition rate, and a 95% job placement and transfer rate for all graduate students.
---
8. Franklin University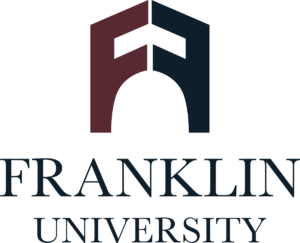 Franklin University's BS in Public Safety Management and Leadership online program will approve students' academic training and skills in the field of public safety. Students in the program will learn how to become strong public safety leaders and hold managerial positions with the experience taught within the course. Topics studied include criminal investigation, prevention, and law enforcement, including monitoring, communication, and emergency response. Students have the option to transfer up to 24 eligible credits from other accredited institutions.
Customized programs are also available. As a participant in the BS in Public Safety, students will also learn to administer public safety initiatives throughout communities of interest. Franklin University instructors are real-world practitioners, helping students excel through theory and practical applications. The program is 120 credits. Franklin University, located in Columbus, OH, offers 6 & 12-week courses, provides several start dates, and offers low tuition rates. Up to 75% of the bachelor-level degree is transferable.
---
9. Sullivan University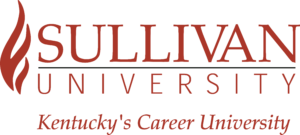 The BS in Justice and Public Safety Administration is an online program at Sullivan University. The program prepares working professionals interested in law enforcement, emergency management, and other similar fields of interest. Students will learn to prepare themselves for the continuously changing environment of the criminal justice system. Students will learn the importance of analyzing and responding to real-life situations. This includes emphasizing critical thinking, problem-solving, and decision-making skills, and providing ways to reduce crime and delinquency effectively and efficiently. The program also will open many opportunities throughout various career fields within the public safety industry. These include social services, emergency management, corrections, criminal law, and more. The BS program in Public Safety takes only about 18 months, after the completed associate degree.
The total program is 180 credits, which includes several credits of general education electives. Transfer credit accepted upon approval. Sullivan is also among the best online public safety degree programs nationwide.
Visit the program
---
10. St Petersburg College

St. Petersburg College offers a bachelor's level online public safety degree, designed for professionals to become leaders within public safety organizations of today. As part of the curriculum, students can choose from the following sub-plans: Criminal Justice; Emergency Management and Homeland Security; Fire Science; and Cross Discipline (Combination of subplans). The online program will teach students how to think critically and solve problems. Students will also learn how to develop and evaluate programs for society, create strategic and operational plans, and manage budgets. Courses include program planning and evaluation, community relations theory and practice, and public finance.
There is also a Public Safety Administration Capstone course, designed to give students an opportunity to observe and use their analytical knowledge and research skills. This helps in defining and confronting problems encountered by today's public safety administrators. SPC is also among the best online programs for bachelor's degrees in 2021, according to the US News and World Report.
Visit the program
---
Why Should I Get My Public Safety Bachelor's Online?
The public safety field continues to change each year. Getting a bachelor's degree in public safety online will offer many benefits and opportunities. Many schools offer online options and are open to both students and working professionals wanting to start or advance in a worthwhile career. Making a difference not only in themselves but on society as well.
Some benefits of the online public safety degree are the fact that applicants can continue their studies while still working full time at their place of work. Online degrees also tend to be shorter to complete. Most online classes are only a few weeks long, allowing the student to evidently finish their total bachelor's degree in public safety sooner than if they were in a traditional classroom setting.
Why Should I Get a Degree in Public Safety Administration and Management?
Choosing to get a degree in public safety Administration and Management will reap many career opportunities for both undergraduates and working professionals. A public safety administration and management degree can also improve their chances of promotions or advancements in the workplace. Students in this program may also find employment in a variety of careers within the public safety field itself.
Many academic institutions also offer on-the-job training, so graduates are completely prepared for the right position the moment they graduate from the program. Overall, whether you are a student who just graduated from high school or an older adult looking for a career change, the Public Safety Administration and Management degree is a great start to a rewarding career.
What If I Don't Need a Bachelor's Degree?
Although many students choose to receive an online Public Safety degree, some may prefer the certificate option. With a Public Safety certificate, working professionals will still be eligible for many entry-level positions within the field. Students can also build up their skillset and on-the-job training when earning a certificate in the public safety field. In fact, many students who are already well-established in the career path of choice choose the certificate option over the four-year degree. One reason may be because of time management. Meaning, that it takes less time and effort to complete the certification process than with a diploma.
Another reason may be the characteristics of the job position itself. For example, some employers may not require applicants for a public safety position to earn a degree. Whether it be from a two-year or four-year degree program. However, they may require the candidate to have the basic knowledge and understanding of the job; including a strong skill set and training that a certificate program may offer the prospective applicant.
Graduate students sometimes will choose the certificate option over the bachelor's because the classes are often shorter and may only take a few weeks to several months to complete, compared to the two- or four-year commitment of a diploma. Whatever your choice, earning an educational degree or certificate will prove to advance a student's career and possibly provide higher salaries in the public safety industry.
---
Related: