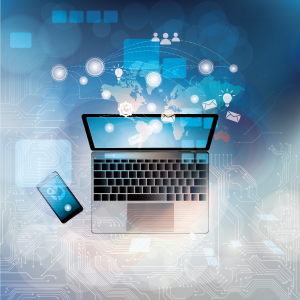 Free online cybersecurity courses are worth it for individuals in the security field or starting a new career path in information security. Cybersecurity, sometimes spelled out as Cyber Security, is the information technology field concerning computer systems and information security. Choosing to enter a career in cybersecurity is one of the best choices an undergraduate student or adult learner can make. The world of cybersecurity is one of the fastest-growing career fields available in today's society.
Whether you are already working as a security professional or just making a career change, cybersecurity will be a worthy option. However, not everyone can afford to go back to college. Or have the time to sit in a classroom on a college campus. Well, there is good news. Because of free online cybersecurity courses, now you do not have to. Still, some are skeptical about the word free and wonder if free online courses are worth it?
Featured Schools
Benefits of Free Online Cybersecurity Courses
There are many benefits of free online cybersecurity courses. The courses are for individuals in the security field or starting a new career path. Taking a free online cybersecurity class or certification is worth it. Your knowledge in this field can lead to career advancement and a higher salary. And this growing field has job stability and can offer a flexible schedule.
Career Advancement Benefits
Taking online courses in cybersecurity can provide advancement opportunities in the workplace. It can also help boost a new cybersecurity career path. Depending on the company, some may offer these free courses to already established workers looking for promotional options. It can also help build on an employee's self-esteem and become self-discipline while working in the security-related field.
Flexible Scheduling Benefits can Make Cybersecurity Courses Worth It
Although some online courses must be taken in-person, cybersecurity classes tend to be available entirely online. This allows the student to learn at their own pace and in the comfort of their own home office. In addition, high-tech video conferencing programs like Zoom give more interaction between the student, classmates, and the facilitator/instructor. This allows cybersecurity courses ideal for those wanting to learn without disrupting their lives.
This Rapidly Growing Field has Job Stability
One other benefit of online cybersecurity courses is the rapid growth field that the career provides. As the World Wide Web evolves, it will provide students and working security professionals with a wide range of free IT training. The online courses also will allow students to be immediately eligible for new and exciting careers in cybersecurity.
A Higher Salary from Cybersecurity Courses is Worth It
Some online training from free cybersecurity courses can make the student more valuable in the workplace. As a trained cybersecurity professional, the employee will be able to prevent or fix cybersecurity issues that may occur. Employers may also be willing to pay more for an employee's expertise in the field. Receiving a certificate and training is even a plus and will allow the student to be appreciated at work.
Job Outlook for Online Cybersecurity Course Participants
When applying for any cyber security position in the job market, it can be very beneficial to have some degree of expertise or training. For example, many applicants who become cybersecurity professionals have a background in military cyber defense or knowledge of cyberwarfare. In addition, being able to decipher cyber-attacks and threats, a professional understanding of computer technology, and knowing how to prevent or avoid a cyber catastrophe.
As mentioned above, adding an online certificate in cybersecurity will also make a massive difference to a student's resume or portfolio. It is a difference between getting a mediocre, entry-level job and from well-trained, experienced cybersecurity professional.
Salary Outlook for Cybersecurity Professionals
Job postings for cybersecurity professionals are on many job search sites, such as Indeed, ZipRecruiter, or Simply Hired. Salaries for cybersecurity professionals can range from $70,000 to $115,00 annually. Many employers are hiring cybersecurity professionals off these sites because of the growing need and concern of protecting valuable data systems and information assets they have for their company or organization.
Common positions searched on job searches include the Cyber Security Analyst, Cyber Security Architect, Cyber Security Engineer, or Implementation Engineer. Both full-time and part-time options may be available.
An Online Class in Cybersecurity Can Open Doors
Overall, many doors will open when a student or adult learner takes cybersecurity online classes. The individual can receive new insights and opportunities into the cybersecurity field. The online courses offered may include Cybersecurity Fundamentals, Risk Analysis, and Digital Forensics. Students may also learn classes that show how to implement network security solutions and detect intrusions.
As a student of online cybersecurity courses, you may also practice the many cybersecurity skills and tools needed in real-world scenarios. In addition, the experience and training learned in these free online courses will increase your overall knowledge of the field and make you a better candidate for the cybersecurity job.
---
Related: