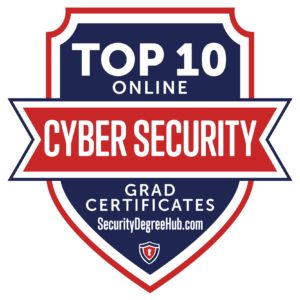 The top online cyber security graduate certificate programs help students find the career they are looking for in the Cybersecurity field. The cybersecurity industry is constantly growing, changing, and adapting to new and improved technologies that become available.  Each of these is created by IT professionals around the globe. As technology keeps moving ahead, so must our abilities to stop cyber threats and attacks from damaging our security systems and keep us safe from harm. The best online cyber security graduate certificate programs can help students find the career they are looking for and how to get the most out of the Cybersecurity career field. Those entering the career field of cybersecurity will find career opportunities in a variety of employment settings. Earning a Graduate Certificate in Cybersecurity is the first step toward a lifelong career of curiosity and advanced education studies within the security-related field.
For the most part, certificate programs will include foundations in cybersecurity, as well as several concentrated topics for students to choose from. The average graduate certificate program will be twelve credits. However, some schools may require 15 through 18 credit hours to complete the full program. Below are the Top 10 Online Cyber Security Graduate Certificate Programs for 2021. Here you will find colleges and universities that have made a unique mark on the security-based industry and what they have to offer each eligible graduate student. Most offer the basic or foundational principles of the cybersecurity field. However, some may provide a more intense structure than others.
Featured Schools
All of the schools below do offer online courses, yet some may provide an on-campus option as well. Every college or university on this list will give the student a strong comprehensive program that will help them become successful in the cybersecurity workplace. Choosing the right one is up to you.
---
1. Colorado School of Mines

Colorado School of Mines, located in Golden, Colorado, offers a Graduate Certificate in Cybersecurity, providing graduates with skills to become top-notch programmers in the IT field. Yet, it is more than just programming, since in almost every type of industry there is a high demand for computing and security specialists. Students will learn problem-solving, innovation, transformation, and creativity techniques. At Mines, their goal is to provide each graduate with everything they need to become successful in the cybersecurity field. With this certificate, students can find employment in a variety of positions, such as Security Analyst, Security engineering, Cryptographer, Security Architect, and Security software developer.
To become eligible to take this course, students must also have undergraduate-level knowledge of statistics and discrete mathematics, and programming skills in languages such as C, C++, Python, Java, JavaScript, and HTML/CSS. Knowledge of data structures, computer organization, algorithms, and operating systems is also taught. Mines provides a low student-to-instructor ratio and is one of the best online cyber security graduate certificate programs nationwide. 
Want to know more? Visit the program site!
---
2. Sam Houston State University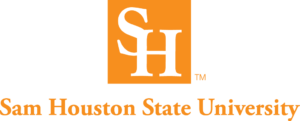 The Graduate Certificate in Cybersecurity at Sam Houston State University prepares graduates for a rewarding career focused on the security field. As part of the College of Science and Engineering Technology, each student will receive in-depth exposure to the critical infrastructure of today's security concerns that affect our world. Once graduated, students will be well prepared for a professional career in the cybersecurity field. Those holding an undergraduate degree in computer science or a related field are eligible for enrollment in the program. The total graduate program is 15 credits and is available during the Fall and Spring semesters.
Sam Houston State University, located in Huntsville, Texas, is just minutes from Lake Livingston, a known hangout for the young and old. The University also offers a variety of other certificate programs to choose from. The University ranks as one of the nation's best-value universities, is one of the best online cyber security graduate certificate programs, and provides a low student-to-faculty ratio.
Want to know more? Visit the program site!
---
3. University of Massachusetts Lowell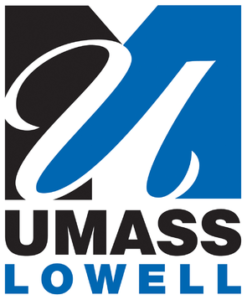 The University of Massachusetts in Lowell offers students a Graduate Certificate in Cybersecurity, designed to address the continuous demand for professionals in the Information Technology field. The course will discuss advanced knowledge of network threats, data encryption, wireless network security, data authentication, data recovery, and forensics. The program will also include knowledge of network architecture and emerging network technologies. The curriculum will include four classes: Network Infrastructures, Computer Network Security, Digital Forensics, Secure Mobile Networks, and Cloud Computing.
Courses in the graduate certificate program can apply toward the UMass Lowell's Master of Science in Information Technology, as well as the Master of Science in Security Studies with a concentration in Cybersecurity Concentration. Online courses are available during the Fall, Spring, and Summer semesters. It is considered one of the best online cyber security graduate certificate programs in the Northeast. Although the University of Massachusetts has multiple campuses, the Lowell campus offers one of the largest selections of online programs available through a traditional university. The college also has expert faculty members and professionals in the field that bring real-world experience to all online class discussions. 
Want to know more? Visit the program site!
---
4. University of Louisville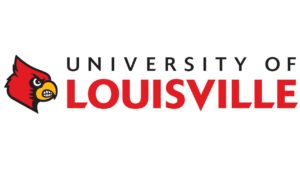 University of Louisville's Online Cybersecurity Certificate prepares graduates with a strong skill set to become cybersecurity professionals in the field. Designed for advanced computer professionals, the course focuses on how to monitor and identify cybercrimes, respond to cyberattacks, and strengthen their knowledge of cybersecurity infrastructures. In addition, the certificate is a four-course program, completed in one year, and worth 12 credits. The complete cybersecurity certificate is available online and provides flexible and convenient class scheduling. No GRE is required to enroll. Many graduates can also apply their learned knowledge of the program to careers in areas such as network security, risk auditing or management, software security engineering, penetration testing, information security analysis, information forensics, and cyber threat intelligence. The University of Louisville, located in Louisville, Kentucky, is an NSA/DHS National CAE-CDE in Cyber Defense Designated Institution. The college provides specialized education and academic excellence in cyber defense.
Want to know more? Visit the program site
---
5. Colorado State University-Fort Collins

Colorado State University in Fort Collins offers graduates a Graduate Certificate in Cybersecurity. This certificate is perfect for those with skills in information management and digital information security. Graduates who have knowledge of IT-related fields will also benefit from this certificate. The AACSB-accredited program teaches students to evaluate weaknesses in an organization's IT controls. The course will also make recommendations to improve areas such as regulatory compliance, reporting, and operational performance.
This certificate also blends both business and technical approaches, for the most practical and relevant training in the cybersecurity field. Graduates can take the course online or on campus. The total 12-credit certificate program completes in about three semesters and is one of the most affordable certificates for graduate students in the cybersecurity industry. For each credit earned, the student can apply it toward the Master of Computer Information Systems program later. 
Want to know more? Visit the program site!
---
6. Georgia Southern University

Georgia Southern University's Certificate in Cybercrime offers an 18-credit online graduate program to students following a career in the cybersecurity industry. Whether you are interested in law enforcement, criminal justice, digital forensics, or cybersecurity itself, this is the certificate program to choose. The course takes only two semesters to complete. Students will develop skills to investigate cybercrimes affecting national security measures and public safety.
Since the cybersecurity field is in high demand, you will not have any problems finding employment in this field. Overall, students will gain knowledge of cybercrime legislation, causes of crimes, and how the criminal justice system works. Career paths for those with a Certificate in Cybercrime can find employment as an FBI agent or CIA agent, Computer Forensics Investigator,  Forensic Science Technician, Crime Lab Analyst, or Police Officer. GSU provides three campuses for students to attend, or take classes that are available fully online. 
Want to know more? Visit the program site!
---
7. La Salle University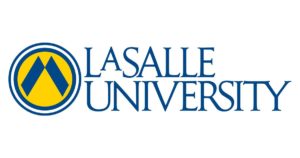 La Salle University's Graduate Certificate in Cybersecurity is a fully online program that is designed specifically for professionals in the fields of business management, information technology, and computer science or criminal justice. The program's multidisciplinary curriculum can be completed in as little as 10 months and creates a strong understanding of information security policies and procedures, computer crimes and related legislation, investigative practices and procedures, and corporate ethics and compliance. The certificate is a strong choice for adult learners who are looking to continue their education.
The completed graduate certificate program in cybersecurity provides a direct pathway for students to complete La Salle's Master of Science in Cybersecurity. Courses in the program include Network Theory; the Computer and Internet Crime; Cybercrime, Cyberwarfare, and Cyberespionage; Computer Digital Forensics; and Computer and Network Security. Located in Philadelphia, La Salle University is a comprehensive Catholic university rooted in the tradition of the Brothers of the Christian Schools. La Salle is consistently recognized for providing a high-impact education with a strong return on investment and leading to transformative professional outcomes.
Want to know more? Visit the program site!
---
8. University of Rhode Island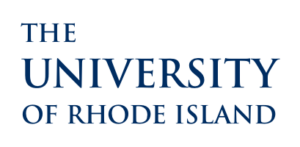 The Graduate Certificate in Cyber Security at the University of Rhode Island offers a university-issued graduate degree. The curriculum will include graded coursework and a paper or project. Designed for professionals wishing to obtain a concentrated graduate-level degree, yet without committing to a full Master's degree. The certificate program is available fully online, providing flexibility and a convenient schedule for all professionals everywhere. Although there is no formal technical training required, graduate students should have a comprehensive background in CompTIA. Or, some understanding of basic technology concepts. The program is also self-paced and incorporates video lectures streamed on-demand. The certificate also includes Cloud-based hands-on labs.
Students can also apply this certificate towards a Professional Science Masters Degree in Cyber Security, a Master's Degree in Computer Science, and/or a Ph.D. in Computer Science. URI is located in Kingston, RI. The program is part of the department of computer science and statistics. The college is among the best online cyber security graduate certificate programs and ranks at #46 for graduating women in computer science and engineering. 
Want to know more? Visit the program site!
---
9. Missouri State University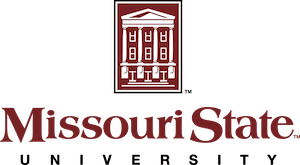 Missouri State University's Certificate in Cybersecurity is a Graduate-level program, designed for working professionals in security-related fields. The certificate is 12 credit hours, which covers the foundations of cybersecurity. In addition, students have the option to choose three additional classes. These include network security, ethical hacking, computer forensics, and web application security. To enroll in the certificate program, students must have a bachelor's degree, a GPA of 3.0 or higher, and meet the minimum admissions requirements for the Master of Business Administration. Missouri State, located in Springfield, also offers a graduate certificate in Information Technology. The University is among the best online cyber security graduate certificate programs in the nation and offers a low student-to-instructor ratio.
The College of Business also has exceptional faculty members and professors, bringing academic success to all its graduate students. Known for diversity, MSU provides programs for each student to have a voice within the community.
Want to know more? Visit the program site!
---
10. Central Michigan University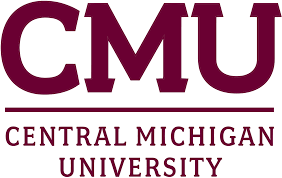 Central Michigan University's Graduate Certificate in Cybersecurity prepares working professionals for a rewarding career in security-related positions. The certificate will offer students advanced skills and knowledge of the cybersecurity industry. The certificate program provides from 15 to 18 credit hours, providing eight-week courses. This allows for plenty of downtime for studying and working professionals. The program includes topics such as risk, compliance, privacy in the cloud, and network certification. As part of the conclusion to the program, students will be prepared to sit for CASP, Network+, and Security+ certification exams. Some credits may be transferable to Master's degrees for continued education.
In addition, the graduate certificate in cybersecurity at CMU will give students hands-on experience in virtual laboratories. Also, giving them access to meet leading cybersecurity experts from business and government at workshops and discussion panels. Located in Mount Pleasant, MI, CMU provides thousands of Michigan jobs for state residents, due to the impact of the College. CMU offers millions of dollars in scholarships and financial aid annually. With this certification, students will be eligible to take certification exams in CCSK and CISSP.
Want to know more? Visit the program site!
---
Why Should I Get a Graduate Certificate in Cybersecurity?
Choosing to enroll in a certification program focused on cybersecurity can benefit the graduate student in several ways. For one, it provides a door for advancing into the career industry of cybersecurity. In addition, when a student earns a graduate certificate, they increase their opportunities for higher pay and help build on their skillset already established. An online graduate certificate in cybersecurity can also allow working professionals in similar security-related career fields to enter the cybersecurity industry.
Finally, getting a graduate certificate in cybersecurity can boost an exciting career in cybersecurity. With the high demands needed for more employees working in information Cybersecurity, there are plenty of opportunities to take advantage of. Read on to find out what the average salary is and where the best jobs are in the cybersecurity field. 
How Much Can I Make with a Cybersecurity Graduate Certificate?
According to PayScale, the average salary for a person with a graduate-level, cybersecurity position is around $96,947. Of course, this may vary from state to state, or by work experience history. For example, many careers in the cybersecurity field can offer positions to graduates with pay in the six digits. This is common for those who are well established in the field and come with numerous references and strong referrals from current, previous, or past employers.  After all, the more experience you have for the job, the more valuable you will be to the employer. Graduates who earn the Graduate Certificate in Cybersecurity will often be selected over those with only a four-year program, even with a major in cybersecurity or some background knowledge.
Common careers in cyber security include information security Analysts, computer analysts, security engineers, software engineers, and ethical hackers. Many will find employment in Computer systems design services, finance and insurance offices, business and management companies, and government-run organizations.
Can I Get a Cybersecurity Graduate Certificate for Free?
When it comes to college or advanced studies, one of the first things people consider is the cost. No one wants to learn a trade or get a good education while building up debt. Fortunately, there are several options to saving money while still receiving a promising career without the excessive education debt that often comes with it.
One place to consider is MOOCs, that is, Massive Open Online Courses. They are provided by top Colleges and Universities in the field of Cybersecurity. The best part is that they're free! The format they use is video lectures, which are pre-recorded, so students can continue with their daily activities without losing out on a live session. The time of each course is about six to ten weeks. There is also lots of peer interaction between students and teachers, to help students with lesson reviews and class discussions. If students want a certification of completion, the cost is only $50.
Another option to get free cybersecurity courses is using your military status. Many schools and colleges will offer full scholarships to those who are serving or have served in our Armed Forces, whether locally, within the Nation, or overseas. In some cases, even family members of the service member can also benefit from the scholarship. Check out this post for more information on helpful hints to free money for security students.
---
Related: