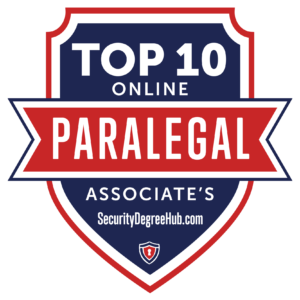 The best online paralegal programs provide flexible and affordable education to begin a career as a paralegal. The duties of a paralegal are often strenuous, time-consuming, yet rewarding at the same time. Paralegals perform legal research for lawyers or attorneys in either law offices, organizations, corporations, or any legal departments or courts. They may assist lawyers in filing materials such as motions, memoranda, pleadings, and briefings in various court systems.
A paralegal may have to perform interviews of clients, help review legal documents, and travel to court as a representative of the company. To become a paralegal, an associate degree or certificate in paralegal studies is generally needed for this position. However, some employers may require paralegals to earn a bachelor's degree in a relevant field. The best online paralegal programs will provide the legal support needed to become a great Paralegal.
Featured Schools
To help kickstart an exciting career path in paralegal studies, paralegals should know legal terminology and principles of law, have excellent written and oral communication skills, able to work in a team setting, and be proficient in basic computer programs such as Microsoft Office. There are many schools that will provide the learning needed to become a great paralegal. Some schools may also offer internships or practicum experiences for a more hands-on approach. Below are the top online paralegal associate degree programs. 
---
---
1. Purdue Global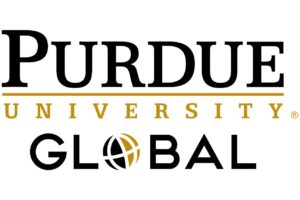 Purdue Global's AAS in Legal Support Services program prepares students for a rewarding career path as a paralegal. Graduates will learn a comprehensive study in legal research, civil litigation, ethics, and torts. The program also provides legal disciplines that will increase a student's foundational knowledge of the law and legal administrative skills. The degree offers multiple start dates for the flexibility that working professionals need. Also, an internship opportunity is available, allowing students to gain real-world experience while earning their AAS degree in Legal Support Services. The 90-credit course program lays the foundation for a bachelor's degree in paralegal studies. Each course in the program provides ten-week terms with a fifteen-hour commitment per week.
Purdue Global is also one of the largest providers of legal support services programs in the nation. The programs available at Purdue Global provide affordable tuitions, flexible scheduling, and are designed for working professionals. The programs are among the best online paralegal programs nationwide and the school also offers career assessments and one-on-one mentoring as well.
Want to know more? Visit the program site!
2. American Public University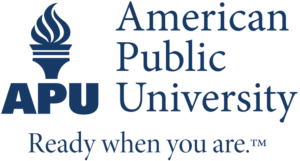 The AS in Legal Studies at American Public University offers a 60-credit program for students working on a degree in paralegal studies. Students will learn how to apply legal research and writing skills in realistic circumstances, develop critical thinking, and also learn legal analytical skills, and demonstrate proficiency in technical skills, such as working with law office equipment and software. The degree is provided as an eight-week program format. Although the course is only sixty credits, students do have the option to transfer up to 45 credits from an accredited college or institution. The AS in Legal Studies program is 100 percent online, and also provides several start dates available.
APU also offers tuition discounts for military personnel and servicemen. APU is officially recognized as a member of the Law School Admissions Council of the American Public University System. advanced programs for the AS in Legal Studies include a BS or BA in criminal justice and a BS in legal studies. The total credits for the AS program at APU are 60 unit credits, consisting of thirty general education credits, 21 core credits, 3 electives, and a 3-credit final class.
Want to know more? Visit the program site!
3. Anne Arundel Community College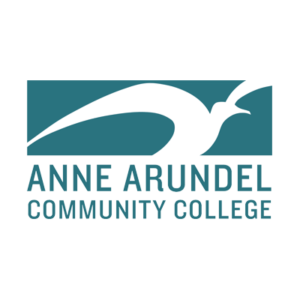 Anne Arundel Community College's Associate of Applied Science (AAS) in Paralegal Studies is an accredited program, preparing students for a 31-credit comprehensive program. The degree includes courses taught by experienced and highly trained experts working in the legal and criminal justice field. The AAS program offers classes in traditional, online, and hybrid formats, available at several scheduled times and locations. In addition, full-time students have the option to enroll in the accelerated Paralegal Studies certificate program and graduate in only two terms. Anne Arundel Community College also offers extracurricular events and activities by the Legal Studies Institute.
AACC's Legal Studies Institute also offers several degree options and certificate programs in the Paralegal Studies major approved by the American Bar Association. Students in the program can participate in a Paralegal Forum. Students in the paralegal studies program can find employment in Homeland Security, Law and Jurisprudence positions, and Law Enforcement or Criminal Justice careers.
Want to know more? Visit the program site!
4. Eastern Kentucky University

Eastern Kentucky University's Associate of Applied Science (AAS) in Paralegal Studies is an online program, giving students the opportunity to finish their degree in accelerated 8-week terms. All but nine credit hours are available online. The curriculum includes coursework in legal research and writing, litigation, legal administration, and computer applications, family law, criminal law, and probate practice. The AAS in paralegal studies program is a charter member of the American Association for Paralegal Education (AAFPE). The program is available to students up to six times throughout the year. EKU provides a reduced tuition cost to all active-duty military members.
The EKU's paralegal program also ranks by U.S. News & World Report as one of the best universities offering online degrees. The AAS degree in paralegal studies is one of the ABA-approved programs of study that helps students start or advance their law and legal career. EKU is also among the best online paralegal programs available nationwide.
Want to know more? Visit the program site!
5. University of Alaska Fairbanks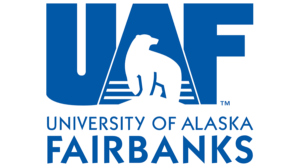 University of Alaska in Fairbanks offers an Associates in Paralegal Studies, preparing graduates for career opportunities in the criminal justice and law enforcement fields. The AAS program is sixty credits and offers hands-on training and practical learning experiences. The program is one of the best online paralegal programs in the nation. The course program also includes an internship with 150 hours of in-depth, on-the-job training knowledge and skills needed for graduation.
In addition, the online paralegal degree program requires at least nine credits have synchronous class meetings. Online coursework will use online video conferencing, convenient to each student's education. Transfer credits for paralegal courses may be accepted, with approval by the program coordinator. However, no more than 15 credit hours of paralegal courses from other colleges can be applied to the A.A.S. degree in paralegal studies at UAF.
Want to know more? Visit the program site!
6. Roger Williams University

The Associate Degree in Paralegal Studies at Roger Williams University offers a program for students preparing for a law career. The ABA-approved program is also a practice-oriented course of study, meant to prepare students in becoming paralegals. The accredited program is by the New England Commission of Higher Education. The AAS in Paralegal Studies provides the necessary skills that students need to be effective professionals. In the AAS program, there are eight required courses, seven core courses, five electives, and one paralegal electives- totaling 21 classes (61 credits) to completion.
The paralegal program will cover an introduction to law and legal studies, emerging technologies in the legal environment, and also litigation and legal ethics. Graduates of the AAS degree may also pursue successful careers as paralegals in either legal, corporate, non-profit, or government organizations. Many may also continue to law school. Roger Williams University offers one of the best online paralegal programs for students throughout the nation.
Want to know more? Visit the program site!
7. Nassau Community College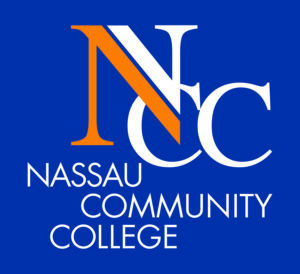 The AAS in Paralegal Studies at NCC offers the foundation students need for the criminal justice field or law school. The paralegal program, approved by the American Bar Association, gives the graduate an extensive understanding of the law, practical skills, and experience within a legal setting. The total program is between 64 to 66 credits. Students will learn topics such as Torts and Personal Injury Law, Family Law, Legal Writing and Analysis, and Law and Ethics in Medicine and Medical Malpractice.
A maximum of 9 credits of paralegal specialties are transferable credits. A minimum GPA of 2.0 is required to complete the law courses. Nassau Community College situated on a 225-acre campus is one of the largest single-campus community colleges in New York. In addition, the college provides close to 80 fields of study, 20 certificate programs, and offers over 62-degree programs.
Want to know more? Visit the program site!
8. Clayton State University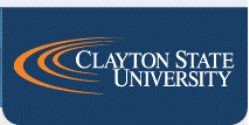 Clayton State University's Associate of Applied Science (AAS) in Paralegal Studies offers students the necessary skills to work in the legal system, under the supervision of an attorney. The AAS degree, designed to provide paralegal courses, is an ABA-approved program. Coursework includes Introduction to Law & Ethics, Civil Litigation, and Legal Research & Writing.
To complete the degree, students must take at least seven classes at Clayton State to fulfill residency requirements. Four courses of the seven must be paralegal core classes. Clayton State offers integrated classes with small class sizes. The school also offers internships and provides real-life experiences in each classroom setting. Clayton State University holds affordable tuition costs, outstanding faculty, personalized attention, and larger-than-life campus life. The beautiful campus located on 214 acres is a natural beauty to the community surrounding it.
Want to know more? Visit the program site!
9. Drury University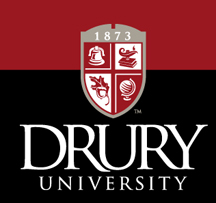 The AS in Paralegal Studies at Drury University offers students the essential skills and knowledge of principles within the American legal system. Courses in the program may include Introduction to Law and Legal Reasoning, Legal Research and Writing, Litigation, Tort Law, and Family Law. In fact, the Paralegal Studies program ranks among the best online programs in the country for its value, quality, and convenience.
There is also a Professional Practicum, required for completion of the degree. However, it is not available until the student finishes at least 45 credits of the complete program. The Practicum experience is usually at a law office. Drury University offers the As in Paralegal Studies five times per year. The school's student-to-teacher ratio is low, at about 15 students per class.
Want to know more? Visit the program site!
10. Rio Salado College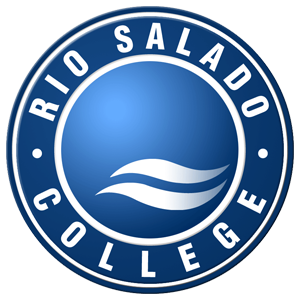 Rio Salado College's Associate of Applied Science in Paralegal Studies offers students with state-of-the-art education for a rewarding paralegal career. The AAS paralegal program covers an extensive area of law. This includes civil procedures, legal ethics, legal writing, criminal procedures, and research techniques. Also, the AAS degree trains its students in many areas of law and legal skill sets. The course prepares the student for future litigation and courtroom settings. The AAS in Paralegal studies also includes a certification of completion.
Although the program is sufficient for paralegal positions as professional legal assistants, the school recommends students to continue their education goals toward a four-year BA or BS degree in Paralegal Studies. Additionally, Rio Salado College offers students in the program several start dates per year. The college is nationally recognized for its many successful online course programs and 91% of students admit that Rio Salado College meets or exceeds their expectations of an exceptional institution.
Want to know more? Visit the program site!
---
Where are the ABA Approved Online Paralegal Programs?
There are many schools and universities in the nation that offer an ABA-approved online paralegal program. In fact, over half the states in the United States will offer ABA-approved classes in the field of paralegal studies. Students may also find a directory or list of ABA-approved institutions on the American Bar Association website. Not to mention helpful tips and information for students on how to evaluate the best paralegal programs in their state.
Other helpful websites, such as the ParalegalEDU.org site can help students locate top ABA Approved Paralegal Education Programs. Sometimes just using Google will help the student find the right ABA-approved college or university that fits their specific need.
Can I Get a Job with an Online Paralegal Degree?
Many employers will hire graduates from any one of the best online paralegal programs listed in this article. An online degree in paralegal studies will provide almost the same training and skills that an on-campus education would offer to students. Some major distinctions only really come down to two or three differences. Flexibility and Convenience, and occasionally Affordability. Although, most schools or institutions do offer the same or closely competitive tuition costs to both on-campus and online students.
Bottom line, an online paralegal degree or certification will allow the graduate with a promising job opportunity. It is like taking the graduate wherever they need to go in order to meet their career path goals. So, to find the best paralegal job in your specific area, it is a good idea to check job search engines sites. An example is indeed.com or linkin.com. They will also provide the graduate with focusing on specific proximity, so to find nearby career opportunities.
Will an Online Paralegal Program Help Me Make More Money?
An online paralegal program can provide the graduate with a rewarding, yet lucrative career path. However, it all depends on the skills obtained while meeting their educational goals. The skillset for a paralegal depends on several aspects of the position. For example, most of the paralegal positions will include document preparation, case management, legal research, client interaction, and drafting correspondence.
Sometimes the job position of a paralegal may also be in other areas of interest, such as negotiators, or mediators in court procedures. Cases can vary, from child welfare to insurance claims to identity theft. When it all comes down to it, the overall pay will depend on who your employer is and what is the extent of your job. The more specific your position you hold at the firm or company may offer more benefits and incentives as well.
Here are quick facts on salary/experience for paralegals, as of 2019/2020. Facts are from PayScale and BLS.
PayScale

, the average annual salary is $48,911/ year.

Number of Jobs, as of 2019

337,800

Typical Entry-Level Education -Associate's degree
Job Outlook, 2019-29 10% (Much faster than average)
Employment Change, 2019-29 35,300
---
Related: