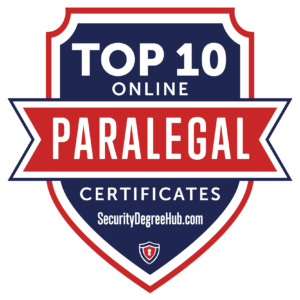 The top online paralegal certificate programs prepare students for careers in paralegal studies and a great salary. The field of Paralegal Studies can be one of the most intriguing and worthwhile career paths for undergraduates or students just getting started in continuing their educational goals. So, deciding to apply your skills toward an online paralegal certificate program could be very beneficial. In today's world, there are many schools and colleges that offer an online paralegal certificate. Deciding to become a paralegal is a relatively short path.
So, consider these top 10 online paralegal certificate programs. Most programs can take as little as one year, or sometimes faster to compete. In addition to the basic program, Paralegals can also apply their skills toward specializations within the field. Areas may include Family Law, Real Estate, Corporate, Immigration Law, or Intellectual property law.
At most institutions, there is no prerequisite for applying for the Paralegal Certificate. However, an associate degree in relevant work may be helpful. To prepare students for a career in paralegal studies, here are the top 10 online paralegal certificate programs. Keep in mind that each school may have similar courses and offer affordable tuition costs. However, only a few may provide scholarship options or are ABA-accredited.
---
---
1. University of Georgia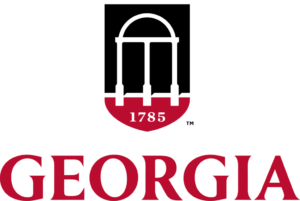 University of Georgia's Paralegal Certificate offers students an online program that prepares them for a career as a paralegal. The course will teach students about legal terminology, ethics, and the importance of the litigation process. Curriculum highlights include basic interviewing and investigation techniques, preparation of legal documents, demonstrative evidence, and identifying relevant law. Students will also learn research skills and techniques used in legal memoranda, motions, and briefs. The complete course program is ninety credits and starts every 2 weeks.
The University sponsors the certificate program through the Center of legal studies, including is one of the nation's most respected legal education training centers. The courses through the center have been available since 1980 and are taught by highly experienced professionals. Additionally, the University of Georgia has one of the best online paralegal certificate programs nationwide. 
Want to know more? Visit the program site!
2. University of California Berkeley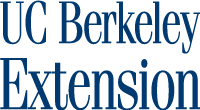 The Paralegal Certificate at the University of California-Berkeley is an eight-semester unit program. Due to recent events, the program is only available online. Course curriculum includes 3 required courses and 3 electives. Students can complete the entire certificate program in as little as six months to one year. The Paralegal program is very affordable to most students and offers plenty of resources and support to all enrolled students.
In this program, graduates will gain legal knowledge and administrative skills that will help in landing a position as a paralegal. No matter where the student lives. The curriculum also shows students how to conduct legal research, organize case files, and provide good communication skills needed to talk to clients. According to the program's website, students at UCB were able to put lessons learned from the program in less than six months.
Want to know more? Visit the program site!
3. University of North Carolina at Chapel Hill
The University of North Carolina- Chapel Hill's Paralegal Certificate program offers students an online degree in Paralegal Studies, providing the necessary skills to become a great legal assistant. Students will learn from current attorneys in the field. The UNC-CH also provides 24/7 resource access and provides support to all students enrolled in the online paralegal program. The curriculum covers training in investigating fact patterns, how to conduct law-related research, and preparing cases for courtroom litigation. Not to mention, there are five law classes taught in the program. Covering the five major areas of law: contracts, criminal law, family law, real estate, and torts.
Registration for enrolling in the Certificate program is available in the Spring and Fall semesters. Graduates of the UNC Paralegal program are among the best in the nation studying the legal system. In fact, students will find themselves competitively positioned in the fast-growing job market for paralegals. UNC's Certificate degree in Paralegal studies is one of the best online paralegal certificate programs in the Nation.
Want to know more? Visit the program site!
4. Duke University

Duke University's Certificate program for paralegals is among the best online paralegal certificate programs throughout the nation. Programs for paralegal studies are available completely online in a self-paced format. The program is also readily available for students who seek a life-changing career and has the skill set for the hard work that the paralegal profession offers. The program is a 300-hour course, designed to train graduates in the many aspects of the paralegal field. Duke provides experienced, practicing lawyers for students in the program; teaching the practical skills most needed and in-demand within the paralegal field.
Though no due dates or deadlines are set for assignments, students must complete the course within one year for graduation credit. In addition to other requirements, Duke requires that students in the program complete at least a two-year associate degree to enter the program. Tuition at Duke is highly competitive and affordable compared to most schools.
Want to know more? Visit the program site!
5. University of Miami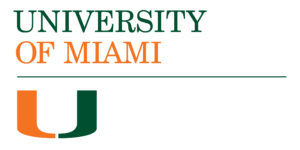 The Paralegal Certificate at the University of Miami prepares students in the growing field of the legal system. Students can graduate from the program in as little as four months. Paralegal classes at UM are available in several formats, including daytime, evening, weekend, and online options. Knowledge and skills obtained in the program provide the key foundations to perform paralegal functions while on the job.
Students will learn to conduct interviews, investigate cases in detail, participate in discovery processes, and draft pleadings, briefs, and motions. The curriculum will also cover the ethics of the legal environment, conducting legal research, and exploring all the key areas of law. Therefore, UM paralegal students are among the most prepared for success in the legal system. UM offers affordable tuition costs and flexible scheduling for paralegal classes, where start courses are available each month from September through February.
Want to know more? Visit the program site!
6. California State University, Long Beach

The Paralegal Certificate at California State University, Long Beach offers a unique skill set for students in preparation to become paralegals. The Certificate program is also available in two consecutive seven-week sessions. The curriculum of the program covers all the necessary topics and skills for which graduates will need to work in the paralegal field. The complete program comprises nine continuing education units. As an online format, it allows students easy access to all coursework, whether day or night. An online discussion board provides interaction between teachers and students.
The course will also show students how to interview witnesses, investigate complex fact patterns, and research law aspects, including assisting in preparing cases for courtroom litigation. No prerequisites are necessary to apply for the program other than a high school diploma or GED. Course instruction of the program is practice-oriented. CSULB paralegal program is among the best online paralegal certificate programs offered nationwide.
Want to know more? Visit the program site!
7. UMass Lowell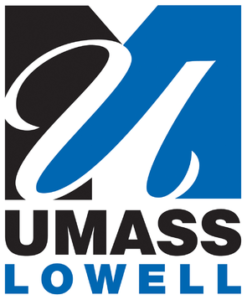 UMass Lowell's Certificate Program in Paralegal Studies offers a unique mix of legal theory and practical skills applications. This program is available entirely online or as a mix of online and on-campus courses. Courses focus on a wide range of the legal system, from real estate law to legal research to litigation. In addition, the program is customizable for students, allowing participants to choose two electives of choice. Areas include Family Law; Corporate; Property Law; Wills, Trusts and Estates; and Women and the Law. The UMass Paralegal certificate program holds an Accreditation by the New England Commission of Higher Education (NECHE). The UMass paralegal program highlights include an outstanding faculty and flexible class scheduling.
This certificate will count towards either the BS in Criminal Justice or Bachelor's Degree in Liberal Arts with a concentration in Legal Studies. UMass certificate program also offers a Paralegal Practicum, providing students with real-world experiences through research, drafting, ethics, and client interaction.
Want to know more? Visit the program site!
8. James Madison University

James Madison University's Paralegal Certificate offers students an online program with flexible class scheduling and convenient start dates. Students will learn from live, instructor-led classes, offered twice a week, and also participate in a variety of class discussions. Designed for adult learners, the Paralegal Certificate provides the best training and experience needed to enhance a student's professional career in the legal industry.
The full certificate program completes in just a few months. Students will acquire the skills, training, and knowledge, including an advanced understanding of legal procedures, in the program. Course topics such as ethics, civil litigation, and legal research & writing will also be discussed in the program. Communication and writing skills are also essential to the paralegal certificate curriculum. Although the program is an assessment-based certificate program, it is not eligible as a certification or considered a post-baccalaureate certificate.
Want to know more? Visit the program site!
9. University of Washington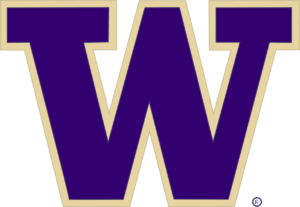 University of Washington's Paralegal Studies Certificate offers an objective understanding of the legal system, training in the fundamentals of legal research, writing and analysis, and legal terminology. Aspects of litigation such as criminal, environmental, and family law will provide insight to students in the program. Other areas learned in the program are business law and real estate, including contracts, corporations, and banking.
Most students can also finish the full program in approximately 11 to 17 months. University of Washington's paralegal program strives to provide one of the best online paralegal certificate programs in the Northwest. The program is among the most affordable tuition rates throughout the nation as well. In addition to affordability, Scholarship opportunities are available to all eligible students, based on financial need and how the program may potentially impact the student's career path.
Want to know more? Visit the program site!
10. Stony Brook University

Stony Brook University's Paralegal Certificate offers both In-Person and Online Formats to paralegal job-seeking individuals. The certificate is an intensive curriculum, taught by highly experienced professional paralegals currently in the field. Students will learn how to interview witnesses, investigate complex patterns, research laws, prepare legal documents, and assist in preparing cases for courtroom litigation.
Each course session focuses on one of the major aspects of the legal industry. For instance, session one explains legal terminology, preparing documents, ethics, and the litigation process of the legal field. SBU's certificate program is a nationally acclaimed program, designed for students just getting started in the field, as well as advanced legal workers. Course instruction is practice-oriented and will provide the necessary skills for which area of expertise paralegals are most useful. Continuing education units are awarded to students who successfully complete the course.
Want to know more? Visit the program site!
---
How Do I Choose a Good Paralegal Certificate Program?
With thousands of paralegal schools available in every state, there are numerous options for future paralegals. The bottom line is to find the best program that will fit their educational needs. This includes those interested in online or distance learning programs, programs that offer specializations, and students who are looking for low or free tuition cost programs. Here are just a few other factors to consider when choosing a good paralegal certificate program.
Program accreditation: Choosing a program that is backed by a respectable accreditation, such as the ABA, will often meet the requirements for certification. Some schools that are not accredited may not fulfill the right requirements for graduation.
Location of the school: Every state's laws can vary, so it is good to become familiar with your own state's laws and policies as you enter into the legal industry.
Paralegal internships: Choosing a paralegal offering an internship may give a student more opportunities to learn new areas in the field or a particular area to focus on. Talking to an educational advisor can help determine if the school's paralegal program does in fact provide internship options.
Exceptional faculty and interactive curriculum: Always check out the stats of a school's certificate program before enrolling in the program. Having the best teachers, education advisors, and a curriculum that is easy to follow and complete will make the biggest difference in your education goals. How you learn and accomplish your paralegal certificate degree can be the difference from a standard program to an exceptional education experience.
Can I Get a Paralegal Certificate for Free?
There are in fact some paralegal certificates that may offer discounted or free tuition costs to students interested in working in the legal industry. Many community colleges offer a reduced price compared to large institutions or private colleges and universities that cost more. Also, those who work as active-duty or retired military personnel may find free education credit as an incentive to go back to school after a long tour.
Another way to get a free paralegal certificate is by receiving a scholarship. This may be a great option to some; however, it may also be one of the most challenging, since not everyone is eligible, and not all schools offer scholarships. Sometimes employers offer tuition reimbursements or tuition assistance to employees for career advancement. So, it is another way to help "foot the bill" for your effort toward continuing education. The only problem, you may have to pay upfront before they pay you for your career efforts.
How Much Can I Make with a Paralegal Certificate?
The salary of a paralegal will vary on several factors. The average median salary range for a Paralegal in the nation varies between $51,420 and $101,280 as of January 29, 2021. However, some factors will depend on how employers decide on the salary for each paralegal. For instance, the paralegal position, education level, and job location will determine the paralegal's salary.
Those who earned an associate-level degree in paralegal studies may not make as much as someone who has gone ahead and got a Paralegal bachelor's degree. A Paralegal Certificate salary may also render a higher-level position at either the firm office or corporation you may be working at. So, the question remains. Is getting a paralegal certificate worth it? The answer, Yes!
---
Related: