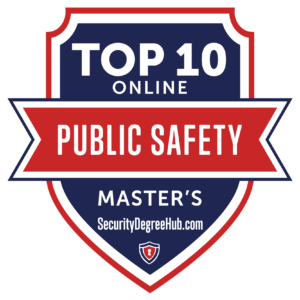 The top online public safety administration master's degree programs prepare students for advanced careers in law enforcement or emergency services. Public Safety is all about protecting the public- whether it be from criminal acts, natural or manmade disasters, or other potential dangers and threats that affect the general public. An entry-level position only takes some basic training and education. However, to hold the position of public safety administrator or director, advanced studies will be required. This is when a public safety administration master's degree online program is useful.
An online master's program in public safety administration prepares students for a rewarding career, while still holding their full-time position. Many graduates may go on to work in environmental protection, law enforcement, or occupational health. Public safety administrators may also find job employment in life-saving positions, like with disaster relief organizations, such as FEMA; or emergency management agencies.
Featured Schools
---
Coursework of the Public Safety Administration Masters degree online program
Receiving a master's in public safety may also help in promotions or other job advancements. Plus, the coursework required for public safety degrees may vary on certain factors. Courses may also include human resource management, public safety law and civil liability, and public safety and incident response. So, choosing to earn a master's in public safety will provide many benefits. To help with the decision on which school, here are ten of the top Public Safety Administration master's degree online programs in the Nation.
---
1. University of Virginia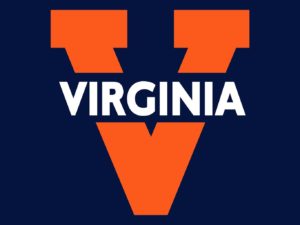 University of Virginia's Master of Public Safety is an online program, designed specifically for public safety professionals, aspiring to become leaders within the industry. The program will improve the leadership skills of students and working professionals. Courses will focus on leadership in modern society, the constitutional framework of public safety, the stewardship of public assets, and managing human capital. All public safety professionals from a variety of fields will be intrigued by the curriculum. This includes law enforcement, private nonprofits, fire and rescue, community organizations, public service, and more. The master's in public safety is a total of 30 credit hours, which includes five core courses and five restricted electives. Courses are in eight-week sessions, creating a flexible schedule for both graduates and working professionals currently in the field.
Instructors at UVA also provide exceptional student support and encourage students to participate in live group work and discussions. UVA provides many start dates, including summer classes. The Master of Public Safety will count toward the FBI National Academy and UVA ELEVATE programs.
---
2. Arizona State University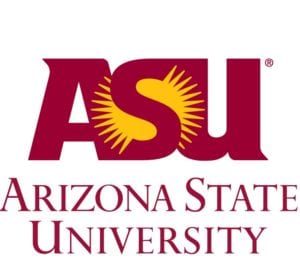 The Master of Public Safety Leadership and Administration at Arizona State University offers an online program, designed for professionals wanting to increase their skills in managing and leading public safety organizations. The course degree prepares professionals for the field of law enforcement, fire protection, and emergency medical services. The total program includes 11 classes, which take approximately 7.5 weeks and is 33 credits in length.
Graduates of the masters will gain skills in data analysis, organizational management, and leadership. Public policy and administration are also discussed as core studies for the public safety master's degree. In addition to core studies, public safety concentrations are also available. These include Emergency medical services, Executive fire administration, and Executive police administration. ASU holds many rankings and accreditations. In fact, ASU ranks #1 in the US for Innovation, according to the US News and World Report.
---
3. University of San Diego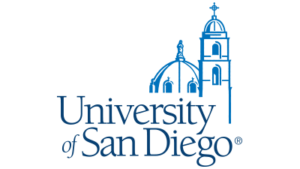 University of San Diego's MS in Law Enforcement and Public Safety Leadership is an online program. It focuses on contemporary issues, while refining skills needed to address today's law enforcement challenges. This leadership-focused program was specifically developed with public safety members in mind, such as the police, sheriff, corrections, border and customs patrol, fire marshals, and the FBI.
Military personnel and crime prevention members will also benefit from this master's program. The complete program takes just 5 semesters. Students will learn organizational leadership, analytical skills, critical thinking strategies, legal awareness, financial and budgetary acumen, and communication skills. USD's MS in public safety is among the best online programs in the criminal justice field, according to the US News and World Report. USD is also among the top 100 universities in the nation for continued education and accepts up to 12 units of transfer credit for FBINA.
---
4. University of Maryland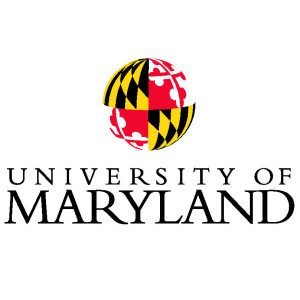 The Masters of Science in Public Safety Leadership and Administration at the University of Maryland is an online program. Designed for working graduate students, the degree opens many doors for experienced public safety professionals. The program will provide students with how to apply evidence-based research to their professional endeavors. Students will also develop skills needed to overcome the challenges endured in public safety careers. The MS in Public Safety Leadership and Administration also includes a Master of Professional Studies and two Graduate Certificates.
This 30-credit graduate program will take approximately two years, with flexible scheduling available for the online courses. Key aspects include ethics and equity, sound evidence in decision-making, building communicable relationships, and developing policy and implementation. Students will also develop strong leadership and interpersonal skills. The program at UM prepares students for careers such as law enforcement, corrections, public safety education, juvenile justice, social services, and disaster preparedness.
---
5. Indiana University
Indiana University offers a MS in Criminal Justice and Public Safety online program, each that will appeal to working professionals studying policing, homeland security, and emergency management. The curriculum will also touch on crime mapping, geographic information systems, and cybersecurity. The complete course program includes Core courses (15 credit hours) and Concentration courses (18 credit hours).
Students must complete 33 credit hours to graduate. For the public safety concentration, students will use analysis tools and develop plans to prepare, manage, and mitigate natural and human-made crises. For the criminal justice concentration, students will learn the importance of analyzing the nature and extent of crime. This also includes evaluating major theories of crime and assessing the effectiveness of criminal justice systems. Students must have a bachelor's degree and also a 2.7 GPA or higher to enroll. IU offers affordable tuition and flexible class scheduling.
---
6. Tennessee Tech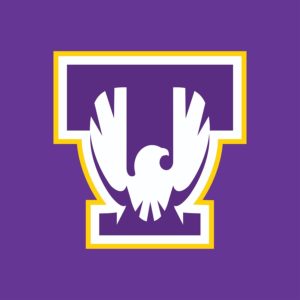 Tennessee Tech offers an online MPS in Public Safety degree program, designed for professionals in law enforcement, emergency services, and related fields. The interdisciplinary approach format will prepare graduate students with leadership and strategic management tools for positions within public safety. The program focuses on providing professionals with opportunities to develop skills in areas such as risk assessment and disaster preparations. Other areas may include crisis response, public safety leadership, research, and administration.
Students are also likely to find employment in law enforcement, homeland security, and emergency management. Career options can be at the local, state, and federal levels. A certificate in Public Safety is also available to the graduate. Tennessee Tech's MPS in Public Safety is a total of 30 credit hours: 12 credits of core courses and 15 concentration hours. Tennessee Tech program degrees provide graduates with the potential for the highest salaries from public universities in TN.
---
7. Lewis University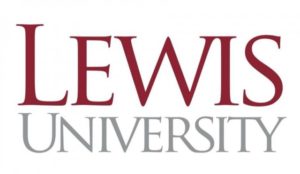 The MS in Public Safety Administration at Lewis University is an online and in-person program that prepares professionals in leadership roles in the fields of law enforcement, emergency response, and public safety. Graduates in the program will be able to provide critical analysis by formulating creative responses, evaluate principles and theories of motivation of their employees' behavior, and construct principles and values when managing diversity within organizations. The course curriculum will also offer real-world scenarios from expert faculty members in the public safety field. All courses are accelerated courses so students finish their studies sooner.
More than 45 current chiefs of police have earned degrees from the Lewis University Justice, Law, and Public Safety Studies program. To be eligible for the master's degree, students must be public safety and first responder professionals with any bachelor's degree from a regionally-accredited institution or have a BS from a regionally-accredited institution of higher education with a major in Criminal/Social Justice, Fire Science, or Private Security. The 36-credit hour MS in Public Safety Administration is among the leading programs within law enforcement and the criminal justice fields. The public safety administration master's degree online program at Lewis University is a regionally-accredited institution.
---
8. Charleston Southern University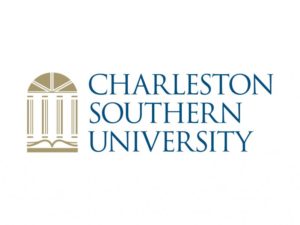 Charleston Southern University's MS in Public Safety Management Online program prepares professionals for a rewarding career in the public safety industry. It is a great option for graduates wanting to continue their educational path in law enforcement, public policy, and emergency response services. Many working professionals will find the program a good fit for advancing in their careers as well. The program teaches students how to effectively manage and lead public safety agencies in managerial positions.
Charleston offers a low student-to-faculty ratio with an affordable tuition cost. The complete MS in Public Safety finishes in only 18 months with 33 to 36 credit hours of instruction. In addition to low tuition costs, all active and retired First Responders/Public Safety personnel are eligible for an additional 20% off the tuition rate. Charleston Southern University is accredited by the Southern Association of Colleges and Schools Commission on Colleges.
---
9. Drury University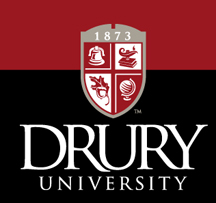 Drury University's Master of Public Service and Safety Leadership Online program, designed for working professionals, focuses on developing the leadership skills to become successful in all aspects of public safety, operations, personnel management, and strategic practices and policies. The goal at Drury is to create effective leaders for public safety services at the local, state, and federal levels. This MPS degree requires 30 credit hours, which is available completely online, in order to graduate.
Courses in the program will feature practical learning experiences and projects that are implemented in the workplace. Coursework includes Strategic Planning and Evaluation, Human Resource Management and Employee Wellness, Emerging Issues in Public, and Effective Project Management, to name a few. The program also includes a capstone project class and an option for a 12-credit hour Public Safety Leadership Certificate. No GRE will be necessary to enroll.
---
10. Southern Illinois University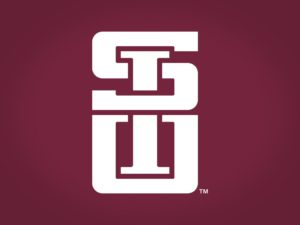 The MS in Public Safety and Homeland Security Administration program at Southern Illinois University offers working professionals a comprehensive degree. Graduates will acquire enhanced problem-solving tactics, knowledge of complex public safety principles, and homeland security solutions, so they may be ready to fulfill leadership roles. Core courses for the PSHS degree will cover Legal Administrative Law, Public Policy/Ethics, Fiscal/Financial Management, Strategic Planning, and a Practicum.
The complete degree program is available online. However, Joliet Junior College and University Center of Lake County provide the degree as well. The MS in PSHS requires a minimum of 30 semester credit hours to graduate. The program was also completed in about 16 months. There are also several start dates available at SIU. SIU offers a variety of both undergraduate and graduate degree programs, with no out-of-state tuition. The college also is among the top public safety administration master's degree online programs nationwide.
---
Why Should I Get a Master's in Public Safety Administration?
Going for a master's in public safety will provide any graduate with a variety of career options and administrative positions worthy to take advantage of. The coursework is for advanced learners and offers a chance to excel in the field. Like most master's programs, the MPSA degree will often be available to students who earned a bachelors level in the same field or related study. However, in some cases, this degree can also be taken if the BS in Public Safety is not yet completed.
An example of this is when the school or college institution offers a dual degree, meaning taken at the same time. The dual BS/MPSA degree is often longer and may take up to five years to complete. Yet, this allows the student to still work and receive on-the-job training while getting their Master's in Public Safety Administration degree. In addition to sound education and on-the-job training, the MPSA degree program is an affordable choice for all applicants. In fact, some institutions offer courses at a discount to currently working professionals in the field.
What Can I Do with a Master's in Public Safety Administration?
As a graduate with a master's degree in public safety administration, some will find employment with law enforcement, emergency services, disaster relief assistance, and also the fire department. Others will investigate areas such as homeland security and FEMA. But, whatever the job, this degree provides the skills to advance individuals throughout the field.
Some skills learned are strategic planning, decision-making, critical thinking, and risk assessment. Other possible skills are research methodology and policy and procedure analysis. With these skills, students of the public safety administration degree can have a wide range of career possibilities at both administrative and leadership levels, whether it be at local, state, or federal levels of government, both domestic and internationally.
How Much Can I Make with a Master's in Public Safety Administration?
The master's in public safety administration degree program is one of the most lucrative career paths a student can pursue. Depending on the state, numerous positions may be available. After all, have you ever wondered how many police jobs are in New York City alone? About 36,000, not to mention over 19,000 civilian positions within the NYPD. The positions can range from a police officer, police detective, traffic enforcement agent, sergeant, lieutenant, or also communications technician.
However, each state will provide different positions and different salaries. For instance, according to the BLS, employment of police, fire, and ambulance dispatchers is projected to grow by 6 percent from 2020 to 2030, faster than the average for all occupations. Here are some of the most common public safety positions and their respective salaries.
Police and Detectives- $67,290 per year.
Fire Marshal-

$64,295 annually. 

Emergency Management Directors- $76,250 annually.
Health and Safety Engineers- $94,240 per year.
Occupational Health and Safety Specialists and Technicians- $76,340 annually.
Border Patrol Agent- $

52,271 per year. 
---
Related: