According to the FBI, white collar crime is any fraudulent activity, committed by business and government professionals. Overall, Corporate Fraud is one of the most white collar crimes being committed in today's economic world. It not only affects the companies or businesses; it has also done emotional damage to the families involved. Financial gain is the motivation behind these crimes, most of the time because people are afraid of losing their homes, property, services, or simply their money. Statistically, white collar crimes are mostly committed by ordinary employees, with almost clean backgrounds; those with families and close friends; basically, people you never expect would commit a crime. They are unlikely to hold people at gunpoint. Their ultimate goal is to scam or deceit the company or business they may work for, in order to benefit financially. To understand what white collar crimes truly are, here are ten of the best degrees available to those wanting to make a difference in this field. Below are the top 10 white collar crime minor degrees throughout the Nation.
1. John Jay College of Criminal Justice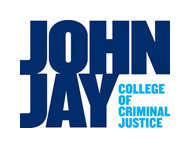 The John Jay College of Criminal Justice offers an online program in Fraud Examination as a Minor. The degree is perfect for working professionals in law enforcement or legal studies. Students taking this program will learn about fraud schemes, civil and criminal law related to fraud, investigations, including fraud prevention and deterrence. Also, corruption, asset misappropriation and fraudulent financial statements. With this minor, students will have the opportunity to improve their career prospects through practical skills and learning outcomes, valued in business, government and non-profit organizations. Students will also identify symptoms of fraud and design and conduct fraud risk assessments. The program has 18 credits and takes about one year to complete. The course program will provide the necessary means to become a Certified Fraud Examiner. Founded in 1964, JJCCJ is a liberal arts college, designed to prepare students to serve as ethical leaders as public educators.
2. North Dakota State University
North Dakota State University's Fraud Investigation degree is an online program, designed for criminal justice professionals and legal studies majors. The program will address the causes of fraud, and the process of detection, investigation, and prevention of fraud to both public and private sectors. Students will learn about the criminal justice system, criminality, law making, and the prosecution of fraud. The course can also prepare students for opportunities in crime investigation, litigation measures, and forensic accounting. Many candidates find employment with the Department of Criminal Justice or the Department of Accounting and Information Systems. The required credits for the program are 24 and will cover Criminology, Elements of Accounting, and Fraud Examination. There are several electives to choose from, such as Auditing, Criminal Law and Procedure, Network Security, or Business Data Mining and Predictive Analytics. NDSU is also among the Nation's best white collar crime degrees available to working professionals. 
3. University of New Hampshire

University of New Hampshire's Forensic Accounting degree is an online program, designed for working professionals interested in white collar crime degrees. Students will learn the importance of investigative and litigation processes, used while working in banks, police departments, accounting firms, and government agencies. Knowledge obtained in this course will benefit those interested in a career as a homeland security expert, Fraud examiner, or private investigator.  Some graduates may also find employment in corporate risk management or the Federal Bureau of Investigation. Total credits for the program are 20 credits and students must have a 2.0 or higher to enroll. There are 5 courses in the minor all together.
Although not required, students are encouraged to obtain a CPA license. The University of New Hampshire is among the top-rated colleges for sustainability and ranks at 92% for Undergraduate success rates. The college offers a wide range of other fields of interest, in both undergraduate and graduate levels.
4. West Chester University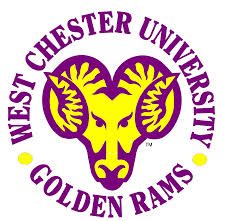 West Chester University offers a White-Collar Crime program as a minor for students interested in finding employment through the criminal justice field. Courses include Financial Accounting, Fraud Examination, and an Introduction to White Collar Crime. Electives for the courses may also be available. Students can choose from Case Studies in Financial Fraud, Theories of Crime and Delinquency, Organized Crime, Computer Crime, and Interviewing and Assessing the Offender. There is a minimum of 18 credit hours needed to complete the program. Students must also have an overall GPA of 2.5 or higher to enroll. WCU offers over 180 academic programs in diverse studies.
Located in West Chester, Pennsylvania, the college is spread out over a 403-acre campus, just minutes from a bustling downtown; surrounded by hundreds of shops, restaurants, cafes, festivals, farmers' markets and events. The school offers 64 undergraduate programs, 43 tracks, 90 minors, and 44 fields of study to choose from. It is also close to both Philadelphia, DC, and New York City. 
5. Pittsburg State University
Pittsburg State University's minor in fraud examination is designed for working professionals with a career-focus in white collar crimes. Topics discussed in the curriculum will include Criminology and Ethics, Legal Elements of Fraud, Financial Transactions, and Fraud Investigation. Working through the Department of Accounting, the program will provide many opportunities for graduates looking for a rewarding career, since the demands of the field expect to increase. Prerequisites for the program may be waived for justice studies students. The minor in fraud examination is a total of 15 core classes with 6 elective credit hours. Both part time and full-time students can get the same education for the same affordable tuition cost. The University offers a wide range of student services as well. Whether you are living on campus or an online student, there are many opportunities for entertainment, events, and services for all eligible students. 
6. Assumption University

Assumption University is now offering an exciting degree in Fraud Examination and Forensic Accounting as a minor. The skills learned in the program will touch on identifying theft, embezzlement, and corporate malfeasance throughout the business world. The program will also help restore morality and ethics in corporate America and globally. This is part of an undergraduate program, focused on white collar crime degrees. Courses may include Principles of Accounting, Forensic Accounting, Cybersecurity Fundamentals, and Issues in Corporate Governance and White Collar Crime. Elective opportunities include Auditing, Business Ethics, Business and Society, Computer and Data Security, and Criminology. There are a variety of employment options once graduated from the program. The program offers several start dates as well. These include government entities, such as the FBI and the Big 4 public accounting firms. Assumption University's Fraud Examination program brings together financial knowledge with investigative and communication skills for this career path. 
7. Niagra University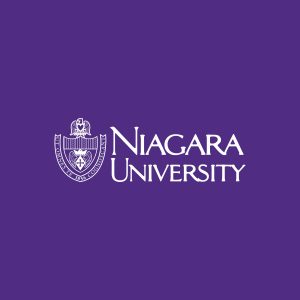 Niagara University's minor in Fraud Examination and Economic Crime program will introduce students to the aspects of fraud and how it relates to the economy. The topics in this program will cover accounting, computer, and criminal justice issues. Courses introduced to students are Introduction to Criminal Justice, Data Management, Organizational Crime, and Auditing, to name a few. There are also some prerequisites required to enroll in this white collar crime degree program. Students will also have the option to choose Advanced Microcomputer Applications for Business, Management of Computer Information Systems, or Management Information Systems as part of their required course program.
Having a background in financial accounting, management accounting, and the principles of microeconomics will be helpful for this program. About seventy-five percent of the college's students do come from New York state. With half of them that come from the counties of Niagara and Erie. (48%). Niagara University is also accredited by the Middle States Commission on Higher Education. 
8. Slippery Rock University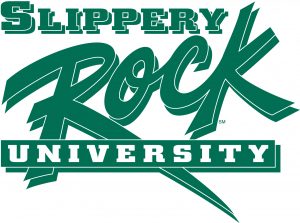 Slippery Rock University's degree in Fraud provides students with the knowledge of detecting and preventing fraudulent activity. Students will also learn about the components of internal controls and the different types of security breaches organizations encounter. The program also will cover causes of fraud crimes and what makes a person do fraud activities. Skills learned in the program will help students recognize corporate espionage, terrorism financing and information security breaches. This degree is perfect for professionals with an interest in business management, hospitality management, or criminal justice majors, and cybersecurity endeavors. Students who take the minor in Fraud at Slippery Rock University are eligible for the Certified Fraud Examiner (CFE) certificate.
Founded in 1889, the college is on a 660-acre campus, conveniently located between Pittsburgh and Youngstown, Pennsylvania. The college also provides a safe and friendly atmosphere for all who enroll. In 1926, the school became a 4-year teacher's college, expanding their curriculum to include exceptional training for teachers. 
9. Indiana State University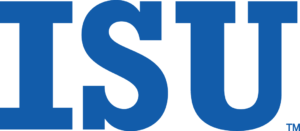 The Forensic Accounting Minor at Indiana State University offers an online program, designed for all majors, including those interested in increasing their skills and abilities within their current employer. Courses will cover skills to investigate, detect, and prevent fraud.  Students will learn about forensic accounting, money laundering, and criminology. This minor can also suit anyone working in the criminal justice field as well. The Forensic Accounting minor is one of many white collar crime degrees, with 18 credit hours. The program holds an accreditation with the Middle State Commission on Higher Education and other discipline-specific accreditations. Slippery Rock University offers a wide range of both undergraduate and graduate comprehensive programs. It has over 8,500 students and is a public institution. For students who wish to take forensic accounting classes without enrolling in a 4-year degree, can do so by applying as a non-degree student.  
10. California University of Pennsylvania 

California University of Pennsylvania offers a minor degree in Forensic Accounting that is completely online. The course program will cover analyzing accounting records, embezzlement activity, misappropriation of assets, and how to identify, prevent, and detect fraudulent financial activities. Students will become an active member of a team, with hands-on learning from experts in the field and collaborating with your peers. Students will also build their skills and abilities to equip them for a career as a financial advisor or a Forensic Accounting Specialist. The complete program is 21 credits and many Cal U students go on to earn a Certificate in Forensic Accounting, without needing a 4-year degree. The program is ACBSP-accredited and provides the necessary skills to earn a job with the FBI, IRS, or other government agencies. Do not leave without learning to perform effective investigations that can make your career an exciting adventure. 
Who Investigates White Collar Crime?
White Collar Crime is any criminal and fraudulent financial activity, in relation to corporate businesses or private companies, reported or made. The whole purpose or objective for white collar crimes is to profit financially. The majority of white collar crimes is investigated by the FBI. However, it is sometimes private investigation offices that may investigate and monitor these activities as well.  An example of white collar crime, yet not limited to, is money laundering, corporate fraud, securities and commodities fraud, mortgage fraud, and public corruption. In some cases, embezzlement, bank fraud, healthcare fraud, and fraud against government agencies are also some listed as white collar crimes. Certain cases of white collar crime will need not just the FBI's attention, but also the IRS and the CIA's involvement. 
What Does a White Collar Crime Investigator Do?
FBI agents generally focus on complex investigations, where organized Crime activities are present. These activities may be either national, international, or regional in scope. However, many will work domestically when it comes to investigating fraud, especially if it is against the US government or the IRS itself. FBI agents can also work alongside local law enforcement units to access or find information they need. The FBI also may bring in their experts or those having the capabilities for success in the white collar crime investigations. This allows the investigations to move more smoothly and find who the perpetrators are much easier. 
How Much Can I Make as a White Collar Crime Investigator?
Getting a job as a white collar crime investigator is not as complex as one may think. There are many positions within law enforcement that deal with investigating white collar crimes. Graduates that earn white collar crime degrees are more likely to be hired than those with only experience in the field. Below are some of the most common career choices and the average salaries for a person interested in investigating white collar crimes. Salaries are taken from the BLS. 
Police and Detectives: As part of the law enforcement system, they may work alongside the legal system, such as district attorneys, and the FBI to get their information correct and accurate. They may investigate specific types of white-collar crime exclusively, or certain types of white-collar crimes during their routine daily schedule. The average pay is $67,290, annually. 
Insurance Investigators: these specialists investigate suspicious claims for insurance companies or the government itself. Duties include monitoring claimants and interviewing witnesses. The average annual salary for Insurance Investigators is $68,130. 
Fraud Examiners, Investigators and Analysts: Fraud examiners, investigators and analysts are the professionals in the field of white collar crimes. They investigate by reviewing financial information to identify evidence of fraud. Their job also includes interviewing those with knowledge of a crime or involved in committing fraud. The annual average salary for fraud examiners is $83,660, according to the BLS. 
Other specialists similar to the careers listed above may include Forensic Science technicians, Criminal Justice professionals, and Private Detectives and Investigators. Their salaries range from $53,320 to $63,560 annually.