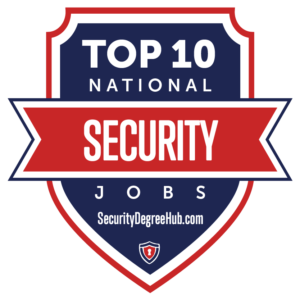 The top national security jobs include various security positions in government as well as the private sector. Many people dream of a career in intelligence. The average person is attracted to glamorous ideas of adventure, intrigue, and government secrets revealed. In reality, careers in national security and intelligence are actually achievable and come with a number of benefits that may or may not be obvious. For a start, most federal careers come with the advantage of job security. These are jobs that the public and our elected officials have decided should exist. That means, that until a law is enacted or abolished that eliminates a given federal job, it will be there. What's more, anyone who is qualified for one federal job will probably be qualified for another, once they have security clearance.
Another important advantage of a national security career is that you will have the satisfaction of knowing that you are serving the needs of your country. People tend to become more patriotic with age, as they learn to appreciate the history and culture of the nation. As you advance and develop in your career, this will enhance your experience, making your intelligence job even more rewarding. Finally, federal jobs also tend to come with generous benefits and retirement packages. When the time comes to cash these in, you'll be really glad you decided to go into national security.
---
Ranking the Best National Security Jobs
Actual income varies based on years of experience, seniority in the system, specialized skills, and other similar factors, but the Security Degree Hub ranking of the best national security jobs is based on average salaries from sources like Payscale and Glassdoor.
---
1. Accountant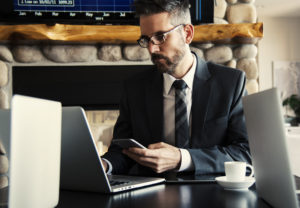 Accountants are often frequently hired by the government to work with agencies responsible for monitoring the security interests of the nation. A National Security Accountant working with a security agency will help to monitor financial performance, complete financial audits, draft financial risk analysis documents, track the hidden assets of terrorist groups, and be involved with any and all budgeting activities. National Security Accountants are often hired by the CIA, NSA, FBI, DEA, and other similar organizations to track and monitor financial records and concerns.
Most accountants who are hired to work with national security organizations will have a master's degree in accounting and will be expected to have graduated from a highly reputable accounting school at the top of their class. While many accountants will choose to work as a CPA for an accounting firm, accountants working for the government can also expect to earn highly competitive salaries. The average annual salary for national security jobs in this category is between $70,000 to $100,000.
Average Salary: $85,000
2. Intelligence Officer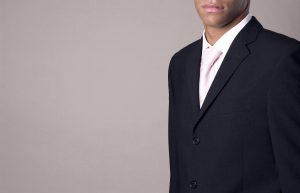 National Security Intelligence Officer is one of the most coveted national security jobs. These professionals work for secret intelligence and military operations to perform research, and gather and develop information on terrorist groups, networks, cells, and persons who are actively attempting to cause harm to US property or citizens. National Security Intelligence Officers often are employed by the FBI, CIA, DoD, the four military branches, and the NSA. They work both within the US and abroad to uncover terrorist operations all over the world.
Many people who become National Security Intelligence Officers have military experience, and have been involved with specialized military units such as the Green Berets, Army Rangers, Navy SEALs, Marines, and other respected covert military organizations. Salaries vary widely and can be anywhere between $70,000 and $100,000 on average. There are many other roles a person could pursue in this job category.
Average Salary: $85,000
3. Business Analyst/Project Manager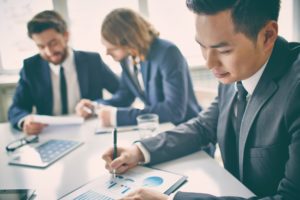 Business Analysts and Project Managers are often hired by national security agencies for the purpose of helping with the business needs of these organizations. These business needs include budgeting, office management, business strategy development, cost-benefit analysis, materials acquisition, grants evaluation and management, contract management with private vendors, and grants evaluation and management.
Candidates for this variety of national security jobs positions will usually be expected to have a degree in business finance, management, or marketing. Aspiring national security Business Analysts and Project Managers should work towards obtaining a master's or MBA from a well-regarded business program. Salaries for national security analysts and managers vary between $60,000 and $100,000.
Average Salary: $80,000
4. Cyber-Security Specialist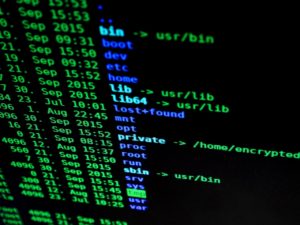 A Cyber-Security Specialist is one of the most sought-after national security jobs and requires highly trained IT professionals. Cyber-Security Specialists or Analysts work to create and manage complex security information systems for large organizations and are also hired to work in national security positions. They can provide tech support for military databases that contain sensitive information, conduct site visits for major information databases, assess the health of information systems, and deliver reports to military intelligence and other personnel.
National Security Cyber-Security Specialists are employed by a wide range of agencies and organizations inside and outside of government, in a wide range of capacities. Cyber-security specialists will usually need either a bachelor's and/or a master's degree in information technology. They will need to have mastered a wide range of programming languages. Because of the high demand for these the expertise these individuals have, salaries are high- starting at around $80,000. A related career is information security analysis.
Average Salary: $80,000
5. Linguist or Foreign Language Expert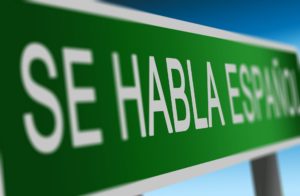 Persons qualified to work as National Security Linguists or Foreign Language Expert are always in high demand. All government intelligence and national security agencies are actively looking for individuals fluent in Arabic, Farsi, Hindi, Chinese, and a number of other languages to fill these critical national security jobs. Linguists are being sought out both by private firms and government agencies to provide interpretation and translation services.
Applicants are expected to be native speakers or be highly proficient in the language through years of study. National security linguists are expected to not only be fluent, but also to possess knowledge of a range of dialects, and to be well versed in the culture and history of the country where the language at issue originated. Many of these roles require linguists to live in foreign countries and work in concert with military personnel in dangerous locations on critical security missions. The median salary for a national security linguist ranges between $60,000 to $100,000 a year.
Average Salary: $80,000
6. Statistician or Actuary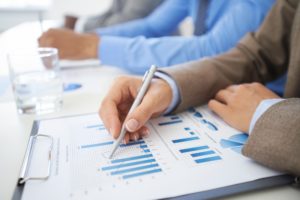 A National Security Statistician or Actuary is among the most specialized national security jobs. These professionals collect, evaluate, interpret and present quantitative information and data related to national security concerns. These professionals provide key insights, offer recommendations, and advice on policy, strategy, and tactical planning for clients internationally and abroad.
A National Security Statistician is responsible for data collection and the use of statistical modeling for the purpose of interpretation and presentation. These men and women present their findings and make recommendations to their clients so that clients can develop customized strategic initiatives. National Security Statisticians are also involved in the formulation of plans developed through the use of the data they collect, develop, and interpret. Private and commercial organizations tend to pay more for the services of these professionals. National Security Statistician/Actuaries earn an average of $77,000 per year.
Average Salary: $77,000
7. National Security Analyst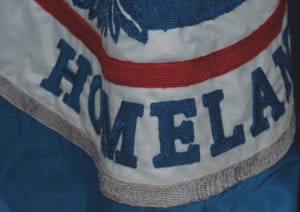 National Security Analysts have hired both private organizations and government agencies for a variety of projects including briefings development, reporting, and the creation of other intelligence products for use by government decision-makers both in Congress and in the White house. Professionals working in these types of national security jobs produce intelligence products used to advise on and research the movements of weapons of mass destruction- including explosive, biological, and chemical weapons- across the globe.
The role of a National Security Analyst is to study the growth and ontogeny of international and domestic terrorist organizations which pose an imminent security risk to the US and its citizens. National Security Analysts are hired by agencies like the NSA, CIA, FBI and military agencies. Qualified candidates go through an extensive screening process and must qualify for top-level security clearance permissions. Salaries range from $50,000 for junior positions to $100,000. Most National Security Analyst jobs are based in Washington, D.C., and the surrounding area.
Average Salary: $75,000
8. Logistics Specialist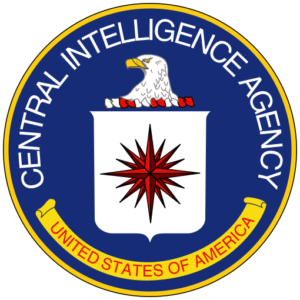 Persons with experience in transportation and logistics should consider working as a National Security Logistics Specialist in a government-based national security logistics agency. Opportunities to fill these national security jobs are offered through agencies like the CIA and the NSA. These agencies frequently recruit logistics experts to build and operate logistics equipment to transport weapons, infrastructure, and other assets across the country and around the globe. The government is always eager to hire project managers, engineers, and technicians with logistics and infrastructure management backgrounds.
National Security Logistics specialists work with various intelligence organizations for high rates of pay. Most such job opportunities are based in Washington, D.C. However, there are many such opportunities to be had all across the country and around the world at military installations. Salaries start at $50,000 a year and go as high as $90,000 a year on average.
Average Salary: $70,000
9. Cryptologist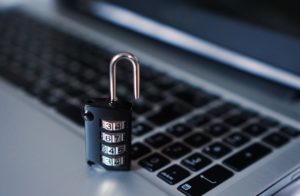 Cryptography is indispensable among national security jobs for national intelligence and security intelligence operation. It is key to many, if not all, security agencies the United States deploys both at home and abroad. A national security cryptologist helps in the fight against terrorist organizations and terrorist operations by analyzing encrypted messages and helping other security officers to break down and understand encoded messages, ciphers, and foreign languages. A cryptologist is able to decipher and understand the codes, languages, and other methods used by secretive groups to conceal terrorist groups and operations.
There is no specific degree that trains students for cryptology. National Security Cryptologists tend to be extremely talented, motivated, and intelligent problem solvers from a wide range of backgrounds like computer science and programming, social sciences, psychology, and foreign language, and more. The average salaries for National Security Cryptologists begin around $60,000. The upper limit these professionals can earn is unknown due to the secretive nature of their work.
Average Salary: $60,000+
10. Security Officer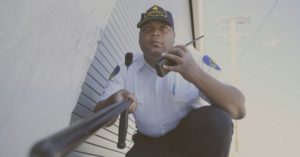 Security Officers and persons in similar national security jobs are frequently hired to provide security services to persons and properties within and outside US borders. These professionals screen people moving in and out of US-owned properties. These properties include government agency offices, consulates, missions, military installations, and other sensitive or high-profile locations and assets.
Many people with security or military training or similar background are considered prime candidates for security officer positions. Salaries start as low as $40,000 and can go as high as $80,000.
Average Salary: $60,000
---
Is National Intelligence a Good Career Path?
Every home, business, and organization has security needs. For the nation, this is no different. To that end, highly trained professionals are always in high demand for work securing the safety and integrity of our national borders, interests, assets, and citizens. As a national security professional, you will enjoy job security, competitive rates of compensation, as well as a high degree of personal satisfaction.
These jobs are some of the most glamorized in the world- and while not all of them deserve the level of glorification they've received in popular culture- nonetheless they are engaging and fascinating fields of endeavor. The following are the ten most sought-after national security jobs today.
How Do I Get a Job in National Security?
If you're wondering how to get a job in national security and you're willing to work your way up from the bottom and get a good grounding in your educational background, then just about any level position in national security will be within your grasp.
Of course, the best way to start is by keeping your nose clean. Any legal trouble, untoward behavior, even unpatriotic statements made on social media platforms could bar you from obtaining the requisite security clearances you'll need to work in national security.
Your first step should be to obtain a skill that is useful to the intelligence agencies. These could be computer skills, language skills, knowledge of a culture of strategic importance, and so on. From there, you might seek to obtain a national security internship either during college or shortly after. This may be the best way, other than military service to get government experience.
After that, you can apply to the agency you would like to work for. The application process can be long and hard, and background checks for security clearance are extremely in-depth.
How Do I Become a Spy?
We covered this a bit in the previous section. Top secret government work, intelligence community jobs, and jobs in national security intelligence require that you stay out of legal trouble, have the requisite educational background, experience, and some luck in government networking doesn't hurt.
You actually only need a bachelor's degree from a properly accredited university to apply. These programs are competitive, though, so be ready to put out a lot of applications. During your educational phase, start looking into internship programs and work experience programs. Getting the right one may take time, so start looking as early as possible.
Finally, be sure you have the right experience and qualifications for the job you want. This could mean military service, or it could mean experience in the security or law enforcement industries. Remember, for jobs in national security and intelligence, you'll also be given a credit check at some point. They want to make sure you're a solid decision-maker. So keep your credit card history nice and clean.
Remember, there are hundreds of ways to enter this multi-faceted industry. So choose jobs in national security intelligence for availability, demand, and for compatibility with your skills and temperament. This is the best way to ensure your long-term success.
Are there Jobs for Ordinary People in National Security?
Most people don't realize that any job that exists in the civilian world, also exists within the military. There are military shopkeepers, accountants, lawyers, engineers, electricians, and the list goes on and on. This is also true of the intelligence agencies. The reason for this is that the intelligence communities need everything done for them that the rest of society does.
They need things to be built, court cases to be argued, equipment repaired and so on. Many of these otherwise ordinary jobs may also require security clearances because you will be working with and around national secrets and government property. In other words, there are many jobs in national security other than the International Man of Mystery.
This means that you can enjoy all the benefits of a federal national security job without having to put your life on the line or risk getting called into court for a hundred different political scandals over which you were barely involved.
These benefits include federal job security, handsome benefits and retirement packages, and the pride and satisfaction of knowing that you've done your country a service.
---
Related: