One thing that is for sure is that the internet provides us with many opportunities to learn about almost anything under the Sun. This is especially true for those who desire to make a difference in the lives of others by starting a career in the cybersecurity field. Massive Open Online Courses (MOOCs) are becoming very popular.
They offer many free cybersecurity courses online. While these courses are real and offered by accredited Universities, you will not receive school credit for them. However, once you do finish them, you might be able to get a certificate for the course for 50 dollars. These courses are taught by real instructors that pre-record each session. They are designed to help students get interested in the degree that they are about to start learning.
Who offers these Free Cybersecurity Courses?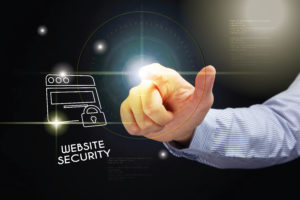 About 10 percent of students who start the free course go on to finish it. MOOCs take about 6-10 weeks to complete. Students can look forward to spending 3-6 hours a week on course materials for free cyber security courses. There are also a lot of accredited schools that offer cybersecurity courses. For example, SNHU, Purdue University Global, University of Pennsylvania, University of California Los Angeles, and Georgia Institute of Technology, just to name a few.
At these schools, you can sample beginner, intermediate, and advanced courses on cyber security. Many schools offer boot camps to introduce new students to the cyber security field. For the most part, these are usually free cyber security courses. They give an in-depth look into the program and the cybersecurity field of study. However, the participant may need to pay for the letter of completion or certificate once done with the program.
There are also many different fields of study in the cyber security field itself. The earning potential for this field makes it a very worthwhile endeavor to pursue. Is it a stressful job? It can be, but so can any job for that matter. Just remember at the end of each day, you will have helped protect someone's personal information or stopped a hacker from stealing valuable top secret information.
What Skills are Needed for Cybersecurity?
If you have the programming skills and the desire to help stop hackers and criminals from doing bad things to people, then Cyber security could be the career path for you. Having a background in IT systems also can provide you with a variety of options for a cybersecurity position. There are many ways and many separate branches of cyber security.
From stopping bank fraud to building cyber security architecture, each area is unique and very rewarding. A person's career path in cyber security is very diverse. Every company and Government agency has a need for cyber security in today's computer age. Cyber security is only going to grow ever larger, as computers advance and become more prominent in our growing society.
What is the Typical Job Outlook for Those Who Complete Free Online Courses in Cybersecurity?
Since there is a high demand for cybersecurity professionals, many employers may not hesitate to offer these positions to them. Especially, if they have at least the basic knowledge or fundamentals of cybersecurity. However, some may require at least a certificate of completion from these free online courses.
Candidates with the right credentials should not find it difficult to get hired with a cybersecurity certificate, proving their readiness to work and intelligence in the field. In fact, most employers may not care where they learned their skills to become cybersecurity professionals. As long it was from an accredited institution or college.
What Salary can an Online Course Graduate get?
The median salary for someone with an online bachelor's degree is around 90,000 a year. The median base salary for a cybersecurity professional is about $103,000 per year in the U.S., once you earn a master's degree. The salary goes up from there, based on your education and years in certain fields. For example, chief information security officers can make an average salary of $192,500 dollars.
While an IT security consultant averages $198,900, yearly, according to DICE, a leading IT job board. These are just two more positions in the cyber security field that a person can choose to specialize in. There are so many fields in the cyber security area one can choose to focus on and specialize in. Each field has its own annual median wage, some lower while some are higher. Depending on which field of study a person has an interest in will determine their earning potential.
---
Related: