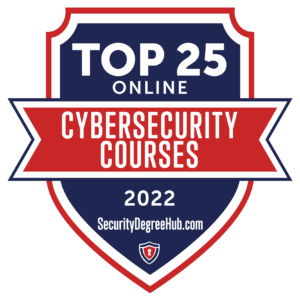 The best Cybersecurity courses online for free include Ethical Hacking and IT training for students new to the field. A career in cybersecurity can provide an individual with many opportunities, even without a degree. Choosing to learn about cybersecurity is not rocket science. There are simple and easy courses within the field that could offer just enough information and tools to earn an entry-level position. And, for some who are worried about money, take a deep breath. Many courses are free to enroll in.
Below you will find the best free Cybersecurity courses online for 2022. Some of the courses specifically teach just cybersecurity, as foundational or basic background classes in a subject would normally do. However, there are other courses on this list that are specialized in the topic. Such as an Introduction to Ethical Hacking, Security Testing, Business Cybersecurity, and IT training courses. Some courses may also be for level 1 training in the cybersecurity field, while others may offer intermediate levels.
Featured Schools
---
---
1. Android Forensics & Security Testing
This first course, Android Forensics & Security Testing, will cover common problems associated with mobile devices and tips for securing mobile applications. Both Mobile Device Forensics and Mobile Application Penetration Testing for Android devices will be discussed. The course is a two-day commitment, where students will receive hands-on experience with open-source and commercial forensics tools. Students will also learn about reverse engineering development environments and get the big picture on mobile security engineering. Topics discussed in the course include identifying application vulnerabilities, code analysis, memory & file system analysis, and insecure storage of sensitive data.
Class prerequisites for the course include basic knowledge of the Android OS. A basic understanding of the Windows command line and Linux/UNIX terminal will be helpful as well. Students should also have good experience with the Android operating system or development environment. There are some lab requirements for this course. The textbook on Android Forensics, by Andrew Hoog is a requirement for the class. The course is sponsored by the National Initiative for Cybersecurity Careers and Studies.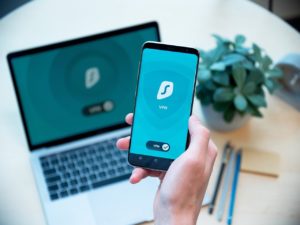 2. Become a SOC Analyst – Level 1
The Security Operations Center Analyst job is one of the most sought out positions in the cybersecurity line of work. Getting the skills to become a SOC analyst does not take much effort as well. Cybrary, a cybersecurity and IT workforce development platform, offers this free course to all undergraduates and adult learners interested in the SOC Analyst job. Before getting started in the field, students should have a basic understanding of IT and network fundamentals.
The course will introduce skills in Threat Intelligence, Log Analysis, and Vulnerability Scanning. The SOC Analyst course at Cybrary is a level 1 introductory class, equipping students to break into the cybersecurity field. Other topics taught include Cryptography and Network Security. The complete course takes about three months and students should expect to study for five hours per week. Certificates are available. Top Industry specialists teach the SOC Analyst course at Cybrary.
3. Become an Incident Handler
Another great course available through Cybrary is the Incident Handler position. The Incident Handler course will first introduce students to the incident response process. This is where students will learn to build an incident response kit while developing a team to help with identifying, containing, and recovering from incidents. Students will also gain practical, real-world skills as they prepare for the Incident Handler position. This course is for advanced-level candidates and those in supervisory positions. The full course program takes approximately two months to complete and students should expect study times of six hours per week. The Incident Handler course is among the best free online cybersecurity courses for 2022.
Graduates of the Incident Handler course program can possibly receive a salary of $91,546, according to the average salary listed on Payscale.com. The program will provide many hands-on applications to help students prepare for their careers. Students will gain access to all the materials as soon as they sign-up, so they can prepare well in advance for their career as an Incident Handler. Some lab work is required.
4. Build Your Own Cyber Lab at Home
For anyone who has always wondered how the real CSIs do it, then this course is for you. The "Build Your Own Cyber Lab at Home" course is a completely free program, designed for working IT Professionals and Cyber Security Professionals. All that is needed is a modern computer, a minimum of 2GB of RAM, and a minimum of 50 GB of free disk space. Individuals can even use their own hardware they have at home. With technology constantly changing, being prepared by learning new skills in both software and IT systems will help you be ready for the position you always wanted.
There are three main modules for the course: Plan Your Lab, Build Your Lab, and Use Your Lab. There are also four sections in the course program, with 20 lectures altogether. The "Build Your Own Cyber Lab at Home" course has a rating of 4.1 out of 5 in performance reviews. This course is also one of the best free online cybersecurity courses available for CSI career seekers.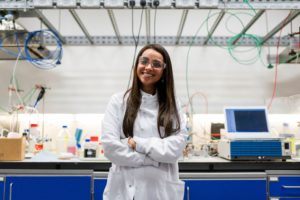 5. Cyber Criminals Want Your Information: Stop Them Cold!
This next course will help students learn how to securely store their most private information from people such as hackers and cyber threats. The course title is pretty straightforward, meaning it's all about Cybersecurity. The class will teach you how to digitally manage and organize usernames and passwords. Students have the option to try a course for free, as part of a free 30-day trial, or pay for their courses. Just keep in mind, the courses are free; however, if a participant wants a certificate of completion, there is a small fee. With a paid course, students can also receive direct messaging, including Q and A communication to the instructors. The requirements to take this cybersecurity class include basic Internet and computer skills. It is also good to have an HD video player, so your videos for a class are sharp and clear. It is available through Udemy.
6. Cyber Security (Short Course)
This Cyber Security course is basically a brush-up course for those who have some background in the cybersecurity field. The course will provide knowledge on safeguarding your business, key insights from industry secrets, and explores the fundamental knowledge needed to be successful in today's most important subjects. This course, sponsored by the Oxford Home Study center, is available to candidates everywhere.
The course program is free and offers a free cyber security certification as well. Instructors are some of the top leading academics and experienced professionals nationwide. In addition, the complete cybersecurity program is online and takes only 20 hours. There is no requirement to enroll and students can start the program whenever they are ready. Once students finish the course, they will receive a free OHSC course completion letter, which is issued by the College.
7. Cyber Security Course for Beginners – Level 01
Among all kinds of professions to start a career in, the cybersecurity field is definitely one worth the effort. The Cyber Security Course for Beginners is a level one program, designed for working IT professionals. The course curriculum will cover the fundamentals of cyber security, plus additional lessons in encryption, sandboxing, and antiviruses. The only requirement for the course that students will need is a computer or a smartphone connected to the internet, a basic understanding of computers and the Internet, and a desire to learn the fundamentals of cybersecurity.
Sponsored by Udemy, the Cyber Security Course for Beginners offers this class free of charge. However, those wanting a letter of completion will need to pay a small fee. There are a total of 15 video training and supplemental substances. Studying for the course is simple since it is in a self-paced format. However, most students can finish the complete program in about a week.
8. Cyber Security for Beginners
Sponsored by Heimdal Security, this Cyber Security for Beginners, online course, will teach any security professional how to better protect their home or office in just five weeks. Courses are sent via email once every 2 days. The classes in the program show how to protect yourself from cybercriminals and cyber threats that may affect our daily lives. Heimdal Security also provides some exclusive freebies, through bite-size knowledge, support, and discounts when you sign-up. There are a total of twenty lessons.
Students and security professionals taking this course will also learn how to set up their security systems and acquire a basic cyber security vocabulary. Students can also identify and eliminate the security system issues that may make them vulnerable to cyber threats. The course can also help students avoid virus infections and counteract any malicious consequences. This course is among the best free online cybersecurity courses throughout the nation.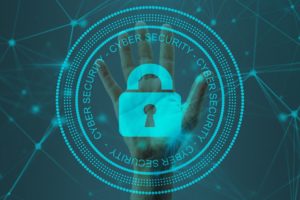 9. Cyber Security Foundations: Why Cyber Security is Important
Here is another cybersecurity course, that teaches the Foundations of the field and why it is important for today's society. This is a 3-week introductory class, geared to IT professionals. Students will learn common types of cyberattacks, which include phishing, viruses, and social engineering attacks. They may also learn the importance of how to protect themselves against these acts. Throughout the course, students will also learn how to build a safe password, learn knowledge of ransomware protection, and what are the best practices for mobile data security.
Students will need to commit about two hours a week of study time and can learn at their own pace. By the end of the course, students will know all about cyber security, how to best protect against threats and attacks, and the extent it has on social media. The course is available through an ExpertTrack format for a fee of $39/month. This course is part of the Cyber Security Foundations: Start Building Your Career in Cyber Defense.
10. Cybersecurity for Business Specialization
The Cybersecurity for Business Specialization course, sponsored by the University of Colorado, through Coursera, is an online course and completely free. This course will be great for business-oriented professionals, working in the cybersecurity field. The main purpose of the course is to introduce students and working professionals to practical computer security and teach the fundamentals of using security in the business world. The Cybersecurity for Business Specialization course can also help students understand how threats and attacks are carried out. In addition, introducing cyber defense methods to protect their systems.
There is no prior experience required for this course. Students will earn a Certificate upon completion. There are many benefits of taking this course. One is that it may help you pass some of the top industry-leading computer security examinations. Such as the Security+ and CISSP exams. The complete course is 5 months long and suggests students study for at least two hours per week. This program is also among the best free online cybersecurity courses available nationwide.
11. Cybersecurity: Beginner
Skillsoft provides a cybersecurity beginners course for working professionals in this 34-course program. The course program is perfect for both network and system administrators looking for more in-depth knowledge of the cybersecurity field. Courses in the program will include Introduction in cyber operations, systems scanning, and defining cryptography.
Upon completion of the program, Skillsoft will provide a digital badge. The program also includes hours of video training and hands-on practice labs, as part of the course. Students can choose to learn from 8 skill-building books in the program. Students have the option to receive certifications in CompTIA, AWS, and more. With Skillsoft, students can have free access to a variety of courses wherever they live.
12. The Cyber Security Landscape
The Cyber Security Landscape course, sponsored by Coventry University, is an online cybersecurity program. It is just one course in the Digital Security Training: Cyber Threats and Risk Management ExpertTrack series. The course focuses on identifying some of the risks facing individuals and organizations everywhere. Students will be introduced to key digital security terminology and security policies, as they pertain to protecting information assets around the world. The course will also cover different types of cyber threats, such as malware, ransomware, and phishing.
Students will also explore the many types of hackers. For example, recreational, cyber activists, and state-sponsored individuals. In conclusion, students will review the act of security breaches, and how it affects the American people and governments. Including, what organizations and businesses can do to protect their systems and data from these cyber breaches. The Cyber Security Landscape course does not specifically state it is free. However, Coventry University does offer a free 7-day trial. It is a 5-course program, with a five-hour per week commitment.
13. Ethical Hacking
As part of cybersecurity, there is now a concentrated course in ethical hacking, sponsored by Skillsoft. The course will provide a complete overview of the importance of ethical hacking on enterprises and businesses. Students will explore cyber threats, the threat landscape, what motivates threat actors, and threat defense measures. Students will also examine what makes a good hacker and the different types of hackers there are. The concept of threat management and common phases of hacking will also be covered in the course program. There are a wide range of videos to watch and books included in the Ethical Hacking program.
Students can also receive a badge of completion, including a completion letter, upon graduating from the course. Ethical Hacking courses are for intermediate-level professionals, working in cybersecurity or graduate-level students. The complete program is 49 short courses, which completes in about 46 hours. This Ethical Hacking program is also among the best free online cybersecurity courses available to online students.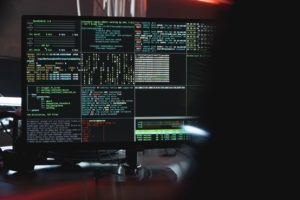 14. Federal Virtual Training Environment (FedVTE)
Another great place to get free online training courses in cybersecurity is through the Federal Virtual Training Environment (FedVTE). Managed by DHS, FedVTE offers courses for all proficiency levels, from beginner to advanced learners. The online website includes over 800 hours of training, mapped to the NICE Framework. Online topics include ethical hacking and surveillance, risk management, and malware analysis. FedVTE also offers certification courses in Certified Information Security Manager (CISM) and Certified Information Systems Security Professional (CISSP).
Certifications are available to the student upon completion of each program. Online courses through FedVTE are completely free to the public, as well as military personnel, veterans, and government employees. As long as you have the ability to work at your own pace, from any computer or mobile device, then the cybersecurity online program through FedVE is right for you. Click the link for the free online courses.
15. The Future of Cyber Security and Emerging Technologies
The Future of Cyber Security and Emerging Technologies is an online program, focused on new technologies that are emerging throughout the cybersecurity field. This course is just one part of the Digital Security Training: Cyber Threats and Risk Management ExpertTrack. This course discusses the challenges associated with cybersecurity, along with developing cyber solutions for the future.
Introduced by Coventry University, students taking this course will discuss the sophistication of growing threats to organizations, both domestically and overseas, including how they conduct business online. Discussions may include proper solutions about threat analysis, the Gartner Hype Cycle, and vulnerabilities in cybersecurity. Students have the option to sign-up for a free 7-day trial of the online program through Future Learn, the sponsor. The duration of the course is 2 weeks, with a commitment of 5 hours per week for study time. This course will also cover threat management and security in the workplace.
16. Hacker101
The Hacker 101 course provides students with a free class in web security. This course is perfect for web designers and programmers with an interest in cybersecurity and related topics. For security professionals wanting to advance in their career, then you should also consider this course. Skills taught in the course include the basics of web applications, the hacker mentality, and how to write a good report. Hacker 101 will also introduce the "capture the flag" game to new students wanting to learn more about hacking.
This course also includes free video lessons, guides, and resources. The Hacker 101 course will cover cryptography, mobile hacking, Burp Suite, and Docker Hacking. Developed by HackerOne, their mission is to "grow and empower the hacker community at large." Students need to be familiar with Javascript, Python, SQL, and Linux. Feel free to check out their recourses on the website.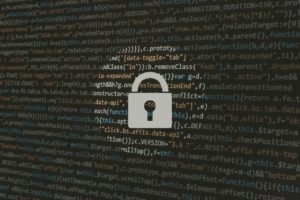 17. Hacking Techniques and Intrusion Detection
The Hacking Techniques and Intrusion Detection course, created by Ali Hadi, helps students gain a detailed insight into practical and theoretical aspects of hacking techniques and intrusion detection. The course will discuss common approaches used today by computer attackers, provide a detailed understanding of password cracking techniques, and build a strong understanding of Denial of Service attacks and how to defend against them. The course will also offer hands-on labs addressing scanning, exploiting, and defending systems.
There are a few prerequisites required for the student to take this course. These include a basic understanding of networks and network protocols, operating system concepts, and knowledge of programming languages and information security. Knowing the Linux system will also be beneficial to the student enrolled in this course. The complete course is about 2 weeks long.
18. Intro to Cyber Security
With Cybersecurity being one of the fastest-growing occupations, there is a wide range of free courses out there for students to take advantage of. This Intro to Cyber Security is a free online course, designed for adult learners and working professionals. Whether you are in the field itself or just getting started, this course will provide all the basic knowledge needed to become great cybersecurity professional. There is no previous knowledge of cybersecurity or experience needed to attend. All you need is a computer and a good internet connection.
Students enrolled will learn what cybersecurity is, what are cyberattacks, and gain cybersecurity training to become security specialists in the field. Extended training is also available. For example, cybersecurity bootcamps are available for part-time and full-time students. Those enrolled will also learn the different types of cyber threats and cyberattacks. For example, there are three main types affecting the world today: Malware, phishing, and password attacks.
19. Introduction to Cellular Security
The Introduction to Cellular Security course by Open Security Training is a free online course, created by Joshua Franklin. This short course can be completed in just one day. It will demonstrate the core concepts of cellular network security, and discuss GSM, UMTS, and LTE, as they pertain to cellular standards. The course first introduces important cellular concepts and then follows the evolution of GSM to LTE.
There are several prerequisites that students will need to take before enrolling in the course. These include an understanding of core cryptographic concepts and a basic knowledge of information security and physics. There is no lab work required for the course. Students will learn the security architecture of cellular networks and how cellular networks have been hacked in the past.
20. Introduction to Cyber Security
Here is another Introduction to Cyber Security course. Sponsored by NYU, through Coursera, students will learn the basics of identifying and authentication in cybersecurity. Other highlights from the course include explaining the pros and cons of security through obscurity and understanding the main purpose of cybersecurity as a disciple. Skills gained in the course include cryptography, risk assessment, cyber defense, information security, and cyberattack knowledge.
The course is a good start for entry-level professionals or students learning the ropes of the cybersecurity field. Those in the business world may also benefit from this course. The Introduction to Cybersecurity course is 100% online and takes about four months to complete. Those enrolled should expect a pace of 4 hours per week of study time. A certificate is available once a student passes the final course in the program.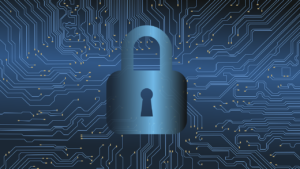 21. Introduction to cyber security: stay safe online
Welcome to the Introduction to cyber security: stay the safe online course. This eight-week course is absolutely free. Have you ever wondered what it would be like to be a hacker? Or, maybe you have been the victim of identity theft and wanted to track the person down that stole your identity. Well, then cybersecurity is the career path for you. In this course, you will learn hands-on knowledge on how to fight cybercriminals.
You will learn how to secure your home computer and other client computers as well. Have you ever forgotten your password? Or, had difficulty changing it? In this course, you will learn how to bypass passwords so you can access a system. Remember, this course is just an introductory course for beginners. A way to get your feet wet and get you enthused for a real college course. This course has an average rating of 4.6 out of 5 satisfied users. A digital badge of completion is given to those students who finish and pass the class.
22. Introduction to IT & Cybersecurity
The Introduction to IT & Cybersecurity course is a free class, taught by Ken Underhill through Cybrary. This cybersecurity course has 8 modules, with topics covering Linux instruction, network administration, windows defender, and penetration tester. The curriculum will also include understanding digital forensics and incident response. Students will prepare for high-demand careers in areas such as cybersecurity engineering, cybersecurity management, and cloud engineering.
The target audience for this course is IT or cybersecurity specialists. There is no technical experience required for security professionals to take this course. The Introduction to IT and Cybersecurity course is part of a cybersecurity program, offered by Cybrary. Upon completion of this course, students will be able to understand the many careers in the IT and Cybersecurity fields. Students will also identify common certifications for each area of security careers, including, key skills needed for each career. The total course is 1 hour and 41 minutes long.
23. Managing Cybersecurity Specialization
Managing Cybersecurity Specialization course is very broad and teaches students an array of skills. Some of these skills are risk management, network security, and cyber security planning, just to name a few. All of these specializations are meant for individuals that have a bachelor's degree or are currently enrolled students at this school. This degree is also for individuals who have an interest in IT and cybersecurity, and how they relate to business.
Whether you are looking to understand what cybersecurity is or want to make it your career, the Managing Cybersecurity Specialization course will teach you what you need to know to get the job done. In addition, in this course, you will receive hands-on knowledge, and training, and become familiar with the language and coding of cybersecurity. There is also an Applied Learning Project. This is important since it will be necessary to complete if you plan to receive a certificate.
24. SANS Cyber Aces
With the SANS Institute Cyber Aces course, students will be well on their way to a great career in a number of different careers. The course will introduce students to core concepts needed to protect information security systems. SANS Cyber Aces is an engaging, self-paced class that comes with enlightening videos and tutorials about cybersecurity.
The course is split as a 3-part module, that is 100% online. SANS Cyber Aces will help students develop their own skills as they participate in the course. The full course is completely free. Developed by the SANS Institute, this course is a great start for beginners in the cybersecurity field. The institute is among the most trusted and possibly the largest source of information security training available in the world.
25. Security Core Concepts: Security+ (Intermediate)
This online course, Security Core Concepts, helps you future-proof skills and a career in cyber-security. There are many roles and skill-based learning paths to choose from. These include Business skills, including stress management. You will learn skills in Python, Cloud, and others along the way. Hands-on learning labs and sandboxes that let you practice your coding skills. You can earn certifications like AWS, Comp TIA, and more. These might require a fee. You have videos, books, audiobooks, and more to choose how you learn, you choose what works best for you.
While taking this course, students and working professionals will have personalized recommendations that align with their interests. Students will also learn at their own pace. Learn whenever you want by accessing your class anywhere and anytime. Your assigned learning curriculum will give you admin team privileges as well. This course is among the best free online cybersecurity courses available today.
---
Can you Learn Cyber Security with No Experience?
Yes. Most of these free Cybersecurity courses online are beginner level. Keep in mind, that some of the courses may require a prerequisite in order to take the cybersecurity course. In most cases, the prerequisite will be available on the same site or by the same school that originally offered the cyber security class mentioned. Some information from the courses may need to be downloaded or installed on your computer.
Are there any Free Cybersecurity Certifications?
As noted in some of the profiles, there are also free cybersecurity certifications available online. These certifications usually include three to five classes and may also have a final project.
How Can You Learn Cybersecurity?
First, you can start with one of the above classes. Although these are online courses, some of the classes can also be available at trade schools or local community colleges. No matter how intense you are looking for a cybersecurity class, these courses will enlighten your career path to cybersecurity. They will also give you the knowledge and skills that will open doors to an exciting career. If you know you are interested in the field, you can enroll in a two-year cybersecurity program or earn an undergraduate certificate in cybersecurity.
---
Related: