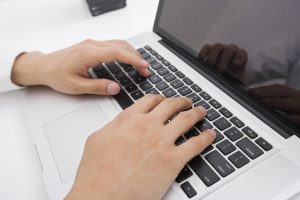 A free online cybersecurity certificate or courses will help prepare you for a rewarding career in the field. Cybercrimes are a growing issue for both individuals and businesses across the Nation. There is a high demand for experts in the cybersecurity industry to protect our nation's infrastructure nationally and globally. Increases in cybersecurity measures to protect the ones we care about are also a high priority to many people working in the field.
Cyber attacks also affect businesses. Whether you are a small business owner or a huge corporation, protecting your staff and all who work for you is your responsibility. Hacking or cyberattacks can happen to almost any company or business. So being prepared to know how to address the problems is important.
Pros of Taking Free Online Cybersecurity Certificate Programs
Deciding to take free online certificate courses in cyber security will help prepare you for a rewarding career in the field. The good news is that there are many free online cybersecurity certificates available and some come with lots of benefits.
1. Open to Everyone
For one, you do not necessarily have to be a student. Most free courses in cybersecurity are open to the public. Many adult learners decide to take the free cybersecurity certificates to get a basic knowledge of security risks and possible solutions to any technical issues they are experiencing, whether at home or at the workplace. Plus, many free online courses offer no upfront financial investments.
2. Instructors are Experts
Another benefit to the free online certificates in Cybersecurity is that they are taught by renowned and well-established experts in the cybersecurity industry. Depending on where or which online platform you take the course will determine the length of the program. In most cases, the online certificate takes between six to ten weeks to complete.
3. Excellent Curriculum
In most cases, the curriculum for these free online cybersecurity courses is top-notch, quality-filled information, and provides an excellent user experience to the student taking the course. Sometimes the certificate is also free; however, there are some providers that charge a small fee to earn the certification itself. Most of the time sign-ups are simple to complete and many online formats come with easy-to-follow modules.
4. Real-world Scenarios
In addition, many free online cybersecurity certificates offer practical solutions and tools with real-world scenarios. They may even be sponsored by leading Universities in the Cybersecurity field. The online formats may also provide self-graded quizzes, helping students to test their progress, including, a variety of readings, lectures, labs, and other relevant resources to become successful in the field.
5. Courses Open the Door
One last benefit of free online cybersecurity certificate programs is that some may lead to advanced studies or provide an open door to an undergraduate degree for continuing education purposes.
Where Can I Find Free Online Cybersecurity Certificate Programs?
There are several websites that offer certificates in Cybersecurity for little to no money for the eligible student.
1. MOOCs have Free Online Programs
One web search should be for massive open online courses or  MOOCs. They offer many free programs, not just in Cybersecurity. Most courses can be completed in less than one month or as little as 6 weeks. Many students finish the certificate programs in less than six months. The site provides courses for those interested in criminal justice, paralegal studies, Information technology, nursing, and so much more. MOOCs do not just provide courses for certificates. They offer degree programs for the associate, bachelor's, master's, and doctorate degree options.
2. Free Online Cybersecurity Certificates Through Fortinet
Another option for free online cybersecurity certificates is through Fortinet. They offer the Network Security associate certificate. It is a 2-year certificate program, providing five-lesson modules. Fortinet offers the certificate in cybersecurity to Cybersecurity professionals, IT professionals, and also teleworkers at no cost. Furthermore, the fully online program is a self-paced curriculum of cybersecurity training courses.
3. Cisco Networking Academy Cybersecurity Certificates
Another great option is the Cisco Networking Academy. They offer free online certificate courses in cyber security that is an Instructor-led curriculum. Students will learn what cybersecurity is and how it can impact their own life. They will also learn to understand the most common threats, attacks, and vulnerabilities and gain insights into how businesses protect their operations from attacks.
Will I Get Hired With an Online Cybersecurity Certificate?
Due to the high demands of cybersecurity specialists or those in related fields, many employers are desperately hiring eligible candidates who have earned a cybersecurity certificate. Employers look for graduates who have come from top universities or colleges, as well as high-ranking institutions that offer cybersecurity programs and certificates.
Employers may consider the candidate's GPA, advanced training knowledge, and any accreditations the graduate has earned. Earning your cybersecurity certificate from a free, online program is not necessarily an issue for most employers. As long as the school, college, university, or online education provider offers the most up-to-date training for the cybersecurity certificate, then the student should be a great choice for the position available.
---
Related: