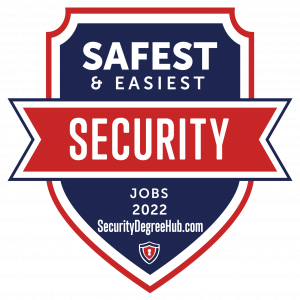 The safest and easiest security jobs are available to those who want to work in security, without being on the frontlines of danger. Going into security-related professions does not need to be a dangerous or intense profession. There are many jobs that offer an easy and simple way to make a living yet be a security professional.
Below are the easiest security jobs available with limited danger. Some require criminal background checks and also military experience may be helpful and encouraged. As a security professional, you may need to wear protective gear and have a permit to carry a gun. Most felons or previously convicted criminals are not eligible for hire as security professionals. Now, let us look at each profession and find the security job that is right for you.
Featured Schools
---
1. School Security Guard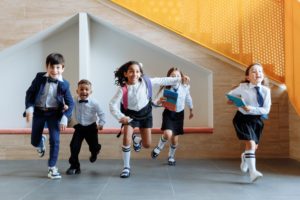 Many people may not consider a school security job as a worthy profession, yet they can be very useful in tough school districts where bullying is often common. School security guards monitor and protect students, teachers, staff, and other visitors from harm. They ensure that the school is safe from criminals and hazards inside and outside of the school. School security guards are sometimes necessary for certain cities, depending on the demographics. They also help enforce safety procedures, including reporting suspicious activities. The requirement for this job is a high school diploma. Skills that are helpful for this job include; communication, good judgment, observation, and patience.
This job includes a lot of interaction with young students, so that's where having good communication skills comes in need. Providing good interaction with students is also a plus. Registration is sometimes necessary as a requirement by the state. The estimated salary for this job is around $35,000 per year. This would be a great job for someone who is looking to get into security work. Once you get your feet wet here then you could move on to greener pastures.
2. PARKING LOT ATTENDANT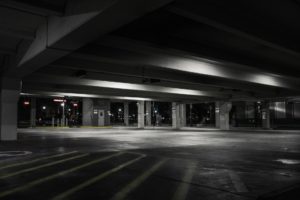 One of the easiest security jobs is the Parking lot attendant. Parking lot attendants have a pretty simple job. Not only do they patrol their assigned parking lots, but they also monitor the cars in their assigned lots, making sure no one steals or breaks into them. They also make sure the vehicles do not exceed the time limitations of the parking lot. When customer traffic is high, they help direct the traffic in and out of the lot so good flow is maintained. They also provide direction to various locations and functions. Parking lot attendants also have to maintain accurate records of registered work and student vehicles. They also offer taxi services to officers to and from their assigned areas. Attendants also need to report any suspicious acts or activities to their supervisor. When any unusual activities or incidents do occur, they must make a report of it in triplicate. When assigned work schedules are posted, they must be followed. The salary for a parking lot attendant is usually about $16 an hour.
3. Home Security Installer

Third on the safest and the easiest list are home security installers. Home Security Installers are the ones responsible for installing, testing, repairing, and servicing security alarm equipment in a customer's home or property. They may have to run periodical tests on existing alarm systems. Home security installers may also need to teach or instruct clients on how to properly use and maintain an alarm system.
A home security installer may be needed at other facilities as well, such as a place of business. Qualifications to become a home installer is usually only a high school diploma or GED. Employers will also ask for a Driver's License, US work authorization (Required), Knowledge or background in Audio/Video Project Management: 1 year (Preferred), and Alarm Installer License (Preferred). The average annual pay for a Security Alarm Installer is $48,996 a year.
4. Retirement or Nursing Home Security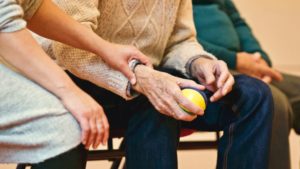 One of the safest and easiest jobs could very much be the Retirement or Nursing Home Security guard. Most retirement homes do provide this occupation. However, the job tasks may vary depending on the place of business. It can be a hard decision to send a loved one to a nursing home. Knowing they are in a safe and secure place to live can help bring peace to the family. Similar to other security careers, security guards working in nursing homes patrol the premises to ensure the facility is safe for its residents. For environmental reasons, this may include clearing puddles and walking trails.
For security reasons, this includes deterring trespassers and intruders. Most security guards at nursing homes must be First Aid and CPR trained. In some cases, having a military or law enforcement background is helpful, but not necessarily required. To apply for a nursing home security guard position, contact the local Department of Public Safety. The average pay for this occupation is $15 per hr.
5. Office Security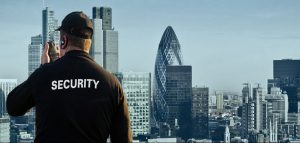 A security guard's tasks can be very intense. They are required to inspect, monitor, and patrol work sites. Sometimes they need to collect and complete paperwork for their bosses. There are also two types of security guards; an armed guard and an unarmed one. Each comes with their own set of duties to the job. The salaries of the Office security guard will vary on different factors. This includes education obtained, certifications, additional skill set, and the number of working experience years spent in the profession.
The profession requires 1-3 years of related experience. The salaries of both types of guards are similar, yet armed guards do make a higher wage. Unarmed security guards will have a salary wage of about $33,563 per year. However, the salary of armed guards can range from $37,635 and $47,403 annually, with the average being $41,574, according to Salary.com.
6. Shopping Mall and Store Security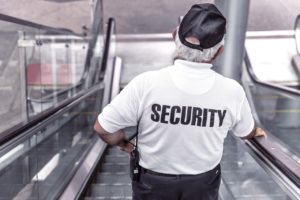 Being a shopping security guard is one of the easiest security jobs out there. Mall security personnel must be eighteen years of age and possess a high school diploma or a GED or 5 years of verifiable experience. They must possess good written and oral communication. Being able to deal with all levels of personnel and the general public in a professional manner. May have to be licensed to be employed. All candidates must complete a background check and drug screening.
It is the duty of security personnel to know all site policies and procedures. Additionally, they should be able to implement emergency procedures in case of an emergency situation. A valid driver's license is required as well as a clean driving record. Intermediate computer skills to operate the innovative wireless technology would be helpful. As a security professional the client's property and safety is the number one priority. If any theft occurs, maintain visual contact with the individual and call law enforcement personnel.
7. Casino Surveillance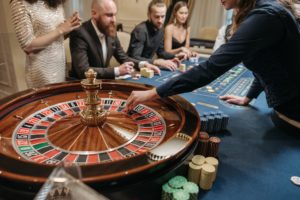 Casino Surveillance technicians must be able to observe multiple monitors simultaneously while operating cameras from a control panel. Thorough knowledge of casino guideline laws and attendant regulations is beneficial to know. All surveillance shift logs must be maintained on a daily basis, along with incident reports and procedure violation reports. Casino surveillance personnel are responsible to ensure the safety of guests and the protection of company assets. They also must keep a close eye on all associates, making sure policies, procedures, and gaming regulations are met.
Continuing education may be helpful. Learning new policies and procedures of all departments as they evolve over time. Casino personnel also should stay up to date on the operations of the digital and analog surveillance media. Casino surveillance personnel must be available to work at a moment's notice. They also must perform any other duties assigned by the Director or Manager. Average pay is about $26,000 – $37,000 a year.
8. Crisis Management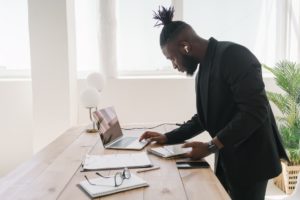 Crisis management is one of the easiest security jobs because there is not a lot of danger involved. When natural disasters strike, Crisis Managers are sometimes necessary to assess the damage of the situation and restore order. They direct clean-up and rescue operations within the private sector, so the order is maintained. The crisis manager should always keep a cool head and be able to articulate the situation under pressure. Crisis managers must also be aware of emergency and safety procedures and have excellent communication and problem-solving skills. They should respond accordingly for the public's safety and to protect the reputation of the company.
Prospective crisis managers should have a bachelor's degree, as well as training or certification in crisis management. The Bureau of Labor Statistics (BLS) reported in May 2020 that emergency management directors, with duties including crisis management, earned annual salaries of $84,310. Many directors find employment with the state, local and federal governments. Employment opportunities for these professionals expect to increase by 4% from 2019 to 2029, which is average, compared to other career fields.
9. Cybersecurity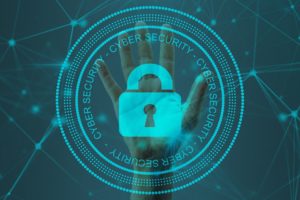 Cybersecurity jobs are here to stay and most of them pay very well. Overall, the job is one easiest security jobs available to security-seeking applicants. In fact, $103.000 per year is what a professional in this field can expect to earn just starting. All cybersecurity salaries are going to be different, some pay higher or lower than other positions. The more education and the higher in seniority you get, you start getting higher salaries, along with more responsibilities. Individuals with networking, software development, and auditing skills will lead to various entry-level roles.
Possible positions include security technician, incident responder, and security analyst. About 60% of postings for jobs with these titles require a bachelor's degree. Cyber Security jobs tend to start at around $92,000 a year. Additionally, twenty percent of positions do require a master's degree. With many years of experience, and perhaps some additional education or certifications, the professional can move up to advanced positions in the cybersecurity field.
10. Forensic Accountant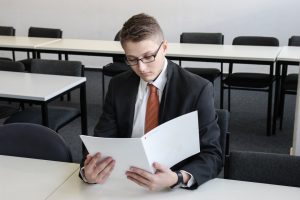 A Forensic Accountant spends most of the day behind a computer instead of a gun. These financial analysts use their accounting training to analyze financial transactions. They frequently investigate white-collar crime and embezzlement. The most danger these security professionals may be in is if they have to testify in a court case. In addition to being one of the safest security jobs, it also pays well.
A bachelor's degree in Forensic Accounting is the entry-level education needed to enter this career. Education and training include classes in taxation, criminal investigation, fraud detection, and law. Additionally, many forensic accountants go on to earn a master's degree which leads to career advancement and a higher salary.
---
What is the Job and Salary Outlook for Security Professionals?
Although many salaries do start out in the $30,000 range, some security jobs offer higher wages once the applicant earns a degree or certificate of completion for training and education endeavors. Those with years of experience or military background are more than likely the ones to make higher wages, compared to those who come straight out of high school. For those that do go on to higher education, the job salary can be as high as $70,000.
Although, there may be exceptions for some of these positions. For example, the parking lot attendant job. This is probably one of the most simple and easy positions and is mostly available to high school students or graduates. Another possible position for parolees is the cybersecurity profession. In some cases, previously incarcerated prisoners are often offered a second chance by government agencies if they have cyber hacking abilities. This list of the easiest security jobs will provide a competitive salary to most employers. Many positions are at entry-level, yet there may be room to grow and advance in the job.
---
Related: