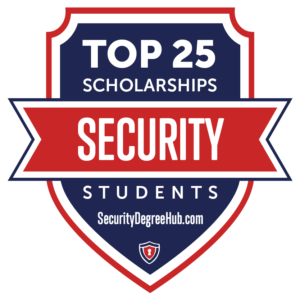 Security professionals are in high demand in all areas of industry, especially within the federal government. Scholarships for cyber security, homeland security, intelligence, international security, and national security are all available from private and government agencies. The government sponsors security studies scholarships because they want to attract the top talent to the field, while private security firms and organizations often sponsor scholarships to improve the industry overall.
There is plenty of flexibility when applying to scholarships for security majors. Scholarships may request a specific specialization or allow students to only state they are enrolling in a general security degree program. However, since distance learning is becoming exceptionally popular, many organizations are imposing fewer restrictions on how student earns his or their degree.
Featured Schools
The scholarships below are featured by Security Degree Hub as a service to students. We do not sponsor any scholarship and make no claims to their legitimacy. Information is accurate at the time of publishing. Scholarships are presented in alphabetical order by title.
---
1. (ISC)² Information Security Undergraduate Scholarship
Sponsor: (ISC)2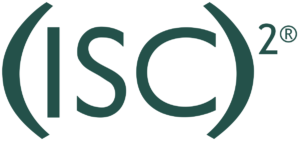 The (ISC)² Information Security Undergraduate Scholarship awards $1000-5000 scholarships for cyber security or information assurance to up to 20 undergraduate students each year. To be eligible, you must have a GPA of at least 3.3. This scholarship is open to citizens of any country and can be used at any college or university worldwide. Part-time and online students are welcome to apply. The award does not auto-renew; students must reapply every year to be considered. To apply, students need to provide a resume or CV, unofficial transcripts, and a letter of recommendation, and answer several essay questions. The application period runs from December to February.
(ISC)² is a nonprofit membership organization for cybersecurity and IT security professionals. The group has over 140,000 members and works to empower information security professionals and to educate the public about information security. (ISC)² offers globally-recognized certifications that help security professionals highlight their expertise.
Award: $1000-$5000
Deadline: January
---
2. AFCEA Scholarships
Sponsor: Armed Forces Communications and Electronics Association

The AFCEA offers six Educational Foundation scholarships of varying amounts to undergraduate sophomores and juniors who meet the requirements. The foundation offers ROTC scholarships, STEM teacher scholarships, STEM major scholarships, and war veterans scholarships. In addition, the Robert Howell Memorial Educational Fund supports International Chapter programs for international students. Applicants can apply for one scholarship only and must have a GPA of 3.5 or higher. There are 140 AFCEA chapters around the world, and many of them offer scholarships to students who live in their region as well.
AFCEA is a nonprofit organization that helps members collaborate to advance communication, information, and electronics technology. The organization has more than 30,000 members who come from government agencies, the military, academia, and the corporate world. AFCEA offers networking activities, mentoring, conferences, expositions, and continuing education to its members. There is a Young AFCEAN program that allows younger members to make connections and learn about leadership.
Award: Varies
Deadline: Varies
---
3. AFIO Scholarships – Life's Choices Foundation, Colonel Sully H. De Fontaine Scholarship, Al Ponte Graduate Scholarship
Sponsor: Association of Former Intelligence Officers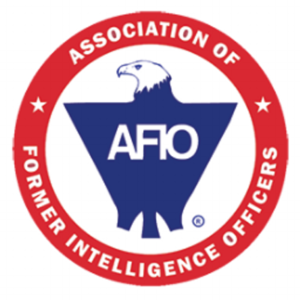 The Association of Former Intelligence Officers (AFIO) offers the Colonel Sully H. de Fontaine Award to help offset the financial cost of college for undergraduates who hope to work in the U.S. intelligence community. The award is $1200. The organization also offers two scholarships to graduate students. The $3500 Life's Choices Foundation Graduate Scholarship Award is an intelligence or national security scholarship and the Al Ponte Graduate Scholarship Award offers $1000 to graduate students studying intelligence or international relations. The AFIO webpage also includes a list of scholarships offered by other organizations.
AFIO is a nonprofit educational association for current and former members of the U.S. intelligence community. Over half of its membership comes from the CIA. Most of the rest comes from an assortment of military and government organizations, such as the Secret Service, NSA, and the Department of Justice.
Award: $3500, $1200, $1000
Deadline: June
---
4. AFRL/DAGSI
Sponsor: Ohio Student-Faculty Research Fellowship Program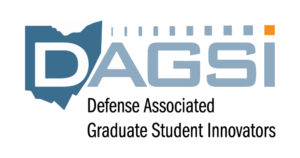 DAGSI hopes to award at least ten new scholarships each year. The award is a student-faculty fellowship for graduate students pursuing research on aerospace systems, airman systems, sensors, or materials and manufacturing. The graduate student and a faculty member must apply together as a team, and other matching funding must be secured for at least one-third of the contribution from DAGSI. Applicants must submit a proposed budget for the use of the funding. The award amount requested must be at least enough to cover one year's tuition. Other allowable expenses include stipends for the student and faculty member, travel, and equipment.
So far, DAGSI and AFRL have funded 307 collaborative research projects. The organization works to support engineering research and education throughout the state of Ohio, encourage advanced research within the state, help reduce the financial burden of research through fellowship programs and support the addition of skilled engineers to Ohio's workforce.
Award: Varies
Deadline: October
Visit the page
---
5. Alumni Terrorism Studies Scholarship
Sponsor: John Jay College

The Center on Terrorism and the John Jay College Alumni Executive Board offer a $2000 Alumni Terrorism Studies Scholarship. The program was created to honor the many alumni of the John Jay College of Criminal Justice who died on September 11, 2001. Applicants must be graduate students who have completed at least 9 graduate credits, including at least one course each semester from John Jay College Terrorism Studies. A minimum 3.30 cumulative GPA is required. The student must also file a Free Application for Federal Student Aid (FAFSA) and submit a 500-word essay, transcripts, and two letters of recommendation.
The Center on Terrorism was created by the college in late 2001 after 67 students and alumni of John Jay College of Criminal Justice were killed in the World Trade Center tragedy. The center's goals are to study terrorism and identify practical ways to apply that knowledge to make the world a safer place. The John Jay College Alumni Association supports the college by aiding communication between alumni, awarding scholarships, and participating in fundraising activities.
Award: $2,000
Deadline: Varies
---
6. ASIS Foundation Scholarships
Sponsor: ASIS International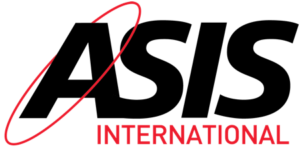 The ASIS Foundation offers several scholarships to members seeking professional certifications. The Career Development Scholarship, the TAHC Law Enforcement Certification Scholarship, the Road to Certification Scholarship, and the MLC Military Certification Scholarship can all be used to help with the cost of a PCI reference set or an online PSP or CPP review course. The Noggle Fund is available to members of the North Texas ASIS chapter who wish to pursue ASIS certification. There are also scholarships available for Certified Protection Officer (CPO) and Certified in Security Supervision and Management (CSSM) certifications.
The ASIS Foundation is supported by members of ASIS International and provides scholarships, grants, and research funding to security professionals. ASIS International is a global community of security professionals from organizations of any size, both public and private.
Award: Varies
Deadline: April
---
7. ASPIRE Scholarship for Service
Sponsor: NYU Center for Cybersecurity

The ASPIRE program is funded by the Department of Homeland Security and the National Science Foundation. The program offers full scholarships for cyber security students at NYU's Tandon School of Engineering. The scholarship covers up to three years and includes full tuition, plus a stipend to cover living expenses as well as book and professional development allowances. Applicants must in the junior year of college or higher and have a minimum GPA of 3.0 (3.2 for graduate students).
The NYU Center for Cybersecurity (CCS) is committed to providing training to cybersecurity professionals and shaping public policy in the field of cybersecurity. CCS faculty and students conduct research to solve problems and develop new technology in the area of cybersecurity. The center offers several scholarships to students and hosts events such as conferences, workshops, and roundtables to encourage public debate on topics related to security and technology.
Award: full tuition
Deadline: Rolling
---
8. CIA Undergraduate and Graduate Scholarships
Sponsor: Central Intelligence Agency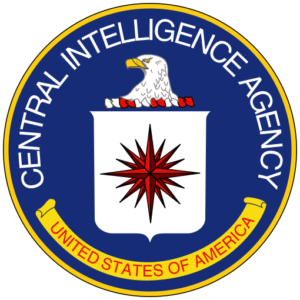 The CIA offers an Undergraduate Scholarship Program for undergrads and Graduate Studies Scholarships for graduate students. The two programs are very similar. Both provide a salary plus up to $18,000 per year in tuition assistance. Successful applicants are required to work for the CIA during summer breaks and to continue working for the CIA after graduation. The mandatory work period following graduation is equal to 1.5 times the number of years that the CIA provided educational benefits to the student. The work completed during the student's summer breaks will be related to the student's major.
The Central Intelligence Agency gathers intelligence through human contacts and other means without the use of police force and within any law enforcement powers. The organization is the nation's first line in national security intelligence. The CIA's undergraduate and graduate programs are not just homeland security scholarships but are open to students of any major who wish to serve in the intelligence community.
Award: up to $18,000
Deadline: TBA
---
9. Civilian Master's Degree Scholarship
Sponsor: Naval Postgraduate School Center for Cybersecurity and Cyber Operations

The Civilian Master's Degree Scholarship offered by the Center for Cybersecurity and Cyber Operations (C3O) at the Naval Postgraduate School is available to applicants to want to pursue civilian security or intelligence jobs after receiving their master's degrees. This scholarship covers full tuition for the two-year Master's Degree in Computer Science from NPS, with an emphasis in Information Assurance. It also provides a $34,000 per year salary, with additional allowances for textbooks, health care reimbursement, and professional development. Successful applicants must participate in a summer internship and work as a civilian cyber security professional within a government organization for at least two years following graduation.
C3O is the principal center for defense-related education and research in the country. The center's experienced faculty and diverse student body consisting of a mix of government employees, military officers, and civilians uniquely qualify C3O to provide solutions to the security issues facing the U.S. Government, including the Department of Defense.
Award: $34,000
Deadline: January and March
---
10. Cybercorps Scholarships for Service
Sponsor: Cybercorps (DHS)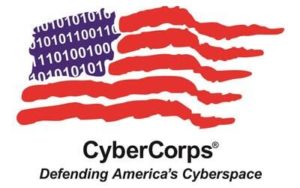 The CyberCorps Scholarships for Service (SFS) program is co-sponsored by the Department of Homeland Security and the National Science Foundation. These homeland security scholarships allow students to earn funding for the school in exchange for agreeing to work for the U.S. Government after graduation. Applicants must be pursuing a master's degree or PhD in cybersecurity and be willing to work in a government cybersecurity position for a period of time equal to the length of time the student received support through the scholarship program.
The Department of Homeland Security is charged with keeping the nation secure from all threats. This includes everything from aviation security to emergency response. DHS watches for threats and does whatever is necessary to keep the American people safe. The organization helps to keep cyberspace secure, strengthen the preparedness efforts of other government agencies, and to fight terrorism against Americans.
Award: Varies
Deadline: N/A
---
11. David L. Boren Scholarships
Sponsor: NSEP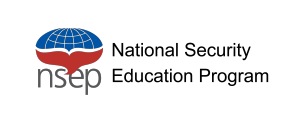 The National Security Education Program (NSEP) awards Boren fellowships and scholarships to graduate and undergraduate students who are dedicated to public service and the immersive study of foreign languages. This national security scholarship awards $20,000 to scholars studying the culture and languages of countries that pose the greatest risk to the nation's security. Boren Scholars and Fellows must agree to use their skills in the service of the federal government for one year following graduation.
NSEP is a federal initiative created to encourage the development of foreign language skills and cultural awareness in the labor pool. The program focuses on the languages and cultures of Africa, the Middle East, Asia, Latin America, and Eastern Europe. Some of NSEP's goals are to provide the resources to meet the educational needs for the national security of the United States, to increase the diversity of educational study available related to foreign languages and international studies, and to create qualified workers to serve the language needs of the United States Government.
Award: $20,000-$24,000
Deadline: February
---
12. DHS Scholarship Program
Sponsor: Department of Homeland Security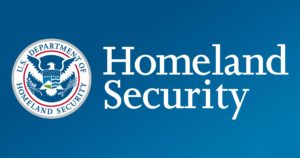 The Department of Homeland Security (DHS) offers several internships, fellowships, scholarships, and other opportunities to students who wish to pursue a career in national security. For example, the Secretary's Honors Program offers an internship for exceptional students who want to work in law, information technology, or cybersecurity. Other programs include the Pathways programs, which lead to a federal government career; the DHS Scholarship Program; the Nuclear Forensics Research Award; and the Office of Intelligence and Analysis (I&A) Internship Program. These are just a few of the opportunities available from DHS.
The core values of the Department of Homeland Security are integrity, respect, and vigilance. The department is charged with the responsibility of guarding the United States and its people from terrorism, cybersecurity threats, and other hazards that endanger this country and threaten our way of life.
Award: Varies
Deadline: January
---
13. ESA Student Scholarships
Sponsor: Electronic Security Association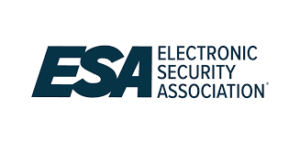 The Electronic Security Association offers its Youth Scholarship Program to help finance the education of the children of firefighters, police officers, paramedics, and other first responders. ESA chapters in more than 15 states offer ESA scholarships, and the top winners in each state are automatically entered into the national scholarship competition. The state awards are $1000, and the national awards are $7500 for first place and $2500 for second place. ESA had paid out more than $700,000 in scholarship awards through its Youth Scholarship Program.
The Electronic Security Association (ESA) is a large trade association that provides training, resources, and government advocacy for companies in the life safety and electronic security industries. Membership consists of companies that install and monitor intrusion, detect fires, and provide video surveillance. ESA offers management and technical training to its members and provides services that help members run their businesses well.
Award: $2500-$7500
Deadline: March
---
14. GE-Reagan Foundation Scholarships
Sponsor: Ronald Reagan Presidential Foundation & Institute

GE-Reagan Foundation Scholarships offer opportunities to those students interested in obtaining Homeland Security scholarships to help defray the tuition costs of a college degree. In fact, the GE-Reagan Foundation Scholarship has been touted in various media outlets and highlighted by Forbes Magazine. US News notes that this National Security scholarship is worth the effort it takes to pursue its reward. The yearly undergraduate award is $10,000 award is renewable through your senior year. Award monies may be used for tuition, fees, supplies, and even room & board.
The Ronald Reagan Presidential Foundation and Institution offers a host of programs that seek to finish Ronald Reagan's presidential principles of global democracy, liberty for all, and the encouragement of a profound national pride. Highlight — The Reagan Foundation operates through the Center for Peace through Strength, a Center for Freedom and Democracy, and the Center for Civics, Education, and Opportunity.
Award: $10,000
Deadline: TBA
---
15. Illinois Cyber Security Scholars Program
Sponsor: Information Trust Institute

The Illinois Cyber Security Scholars Program offers Scholarships for Cyber Security students who show promise as future cybersecurity management leaders. To be eligible to apply for the CyberCorps Scholarship for Service (CSC), though, applicants must be admitted to the University of Illinois at Urbana-Champaign and commit to following a 24-month government career following graduation. The actual award value varies (for up to three years of awards) from year to year, however, the deadline for applications to the ICSSP program is the month of August.
The Information Trust Institute (ITI) is a highly respected organization dedicated to leading the following industries — Systems & Networking, Energy Systems, Critical Infrastructures, and Testbed Science. The ITI is recognized as a coordinated science lab that operates from the Grainger College of Engineering at the University of Illinois at Urbana. Highlight – The ITI trains DHS interns in the areas of digital security.
Award: Varies
Deadline: August
---
16. Indiana Homeland Security Foundation Scholarship Program
Sponsor: Indiana Department of Homeland Security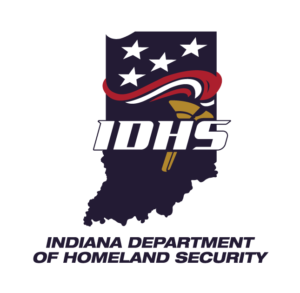 The Indiana Homeland Security Foundation Scholarship Program offers scholarships for cyber security students committed to a career in public safety. These homeland security scholarships are funded through the Indiana license plate program known as Secure Indiana. Scholarship applicants must be full-time students and already possess twelve earned credit hours (six credit hours for part-time students) to be eligible. Scholarships for full-time students are worth $2,000, while the value of part-time scholarships is valued at $1,000. Application deadlines vary so check online for this year's application deadline.
The Indiana Homeland Security Foundation has many functions that help Indiana residents from providing financial assistance to offering training for Indiana's first responders and public safety personnel. Its programs have one primary purpose to protect the Indiana way of life, and the people and property within the state's confines. The Indiana Homeland Security Foundation offers first responders and safety officials free admission to the Indiana State Fair.
Award: $1000-$2000
Deadline: TBA
---
17. Internet Security Scholarship
Sponsor: DigiCert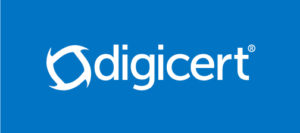 DigiCert sponsors the Internet Security Scholarship each year to either a new freshman student or a current student with a Grade Point Average that exceeds 2.5. These scholarships for cyber security students require the submission of an essay (between 400 and 600 words) describing where you see the industry over the next 5 years. Scholarship recipients are awarded a $1,000 scholarship that can be used for any cybersecurity program they choose to attend. The scholarship essay deadline is December 1. It is noted that this National Security scholarship cannot be renewed and is provided with a repayment requirement.
DigiCert is a company that develops partnerships with businesses in the fields of hosting, software, system integration, technology, and cloud. DigiCert offers expert consulting and supports every day of the week, 24-hours per day. Highlight — DigiCert works with IBM, Microsoft, and Device Authority, among others.
Award: $1,000
Deadline: December
---
18. ISACA Chapter Scholarships
Sponsor: Information Systems Audit and Control Association

The Information Systems Audit and Control Association offers ISACA Chapter Scholarships for students pursuing a college degree in the cybersecurity areas of Information security, IT auditing, and Governance. These Homeland Security scholarships vary but often include cash or other benefits. The ISACA operates with many worldwide chapters that offer scholarships for cyber security for their specific objectives. As a result, the amount and type of scholarship awarded by the ASACA vary in accordance with the rules set up by the chapter offering the award.
Information Systems Audit and Control Association (ISACA) offers services that are used by more than 130,000 professionals across the globe. The information technology services are leaders in guiding others in the areas of security, audits, and IT security. Highlight — The Information Systems Audit and Control Association manages five separate security certification processes and examinations.
Award: Varies
Deadline: Varies
---
19. ISSA Scholarships
Sponsor: Information Systems Security Association

ISSA Scholarships include three separate opportunities for cybersecurity students. The Howard A Schmidt Memorial Scholarship is dedicated to baccalaureate studies and is valued at $3,500. The E Eugene Schultz, Jr. Memorial Scholarship is awarded to a graduate student each year in the amount of $3,500. The Shon Harris Memorial Scholarship is available for both undergraduates and graduates and is valued at $2,000. All applicants must adhere to a June deadline and be studying the privacy and security of digital information.
The Information Systems Security Association (ISSA) is a professional organization comprised of cyber security professionals with a shared vision of a more secure digital marketplace. The ISSA is a highly respected professional association whose voiced opinions (and suggestions) influence the education, the government, and the public's view regarding sound decisions in the security world. Highlight — The Information Systems Security Association is built upon the fundamental values of excellence, respect, and integrity.
Award: $2000-$3500
Deadline: June
---
20. Lint Center Scholarships
Sponsor: Lint Center

Lint Center Scholarships offers a minimum of one scholarship sponsored by the Lint Center for National Security Studies, Inc. offers several scholarships for cyber security students studying for their college degrees. Scholarships from the Lint Center are awarded twice a year, once in January, and again in July. The amounts of the scholarships vary but generally range between $500 to as high as $2,000. The scholarship's primary purpose is to create the next generation of leaders in international affairs. Applicants must submit a capstone essay describing one of the primary purposes of the Lint Center.
The Lint Center for National Security Studies, Inc. is a nonprofit organization that was created to ensure the education of the future's security and intelligence workers. The Lint Center offers up to 200 seasoned professionals who stand ready to prepare the next generation of world security leaders. Highlight — Over the last decade, the Lint Center has awarded more than 55 grants; some up to $2000 apiece.
Award: $500-$2000
Deadline: January and July
---
21. Microsoft Scholarship Program
Sponsor: Microsoft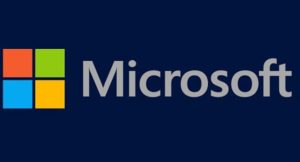 The Microsoft Scholarship Program awards a number of scholarships for cyber security every year to allow cyber security students to further their education in the areas of computer science and the STEM subjects that include science, technology, engineering, and mathematics. The scholarships are available to every student, even those from underrepresented groups in the cyber security arena. The amount of the scholarship varies but all applicants must meet an October deadline to be eligible for the national security scholarship.
Microsoft is a multi-billion dollar international company with humble New Mexico roots. Microsoft Corporation is headquartered in Redmond, WA. but operates an east coast headquarters in North Carolina. Highlight — Microsoft has gross revenue upwards of $125 billion halfway through 2019. It holds the distinction of being the third American business to be valued in excess of $1 trillion in 2019
Award: Varies
Deadline: October
---
22. Richard E. Merwin Student Scholarship
Sponsor: IEEE Computer Society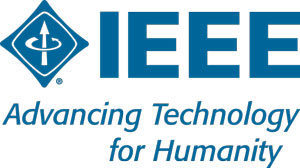 The IEEE Computer Society sponsors the Richard E. Merwin Student Scholarships. These Homeland Security scholarships vary in value but generally begin at $1,000. The deadlines for these various available cybersecurity scholarships happen in April and then again in September. It is noted that an applicant does not have to be a member of the IEEE Computer Society, but must be a full-time student to be eligible. Scholarship applicants must also submit at least one Letter of Recommendation (LOR).
The IEEE Computer Society is the largest global professional organization with a mission to further advance the digital world and technology to better serve humanity. The IEEE Computer Society's members include leaders from the engineering and computer science industries. Highlight — The IEEE Computer Society was established in the mid-1940s but has grown to more than 50,000 members.
Award: $1,000
Deadline: April and September
---
23. RTF Scholarships
Sponsor: Rural Technology Fund

The Rural Technology Fund (RTF) Scholarships have been created for those cybersecurity students who live in rurally defined areas in the Bluegrass state. The RTF sponsors four cybersecurity-related scholarships that range in value from $500 to $1,000. Each of the Rural Technology Fund's scholarships is for students currently attending schools in the state of Kentucky. Application deadlines for each of these scholarships for cyber security students vary, so students are encouraged to confirm the deadline relevant to the scholarship they wish to apply for.
The Rural Technology Fund (RTF) has been created to develop future leaders in technology who can help bridge the gap between technological availability in rural areas and the technology available in more urbanized areas. The Rural Technology Fund offers rural education departments technological equipment and software that the school district would unable to afford.
Award: Varies
Deadline: Varies
---
24. SMART Scholarship Program
Sponsor: Department of Defence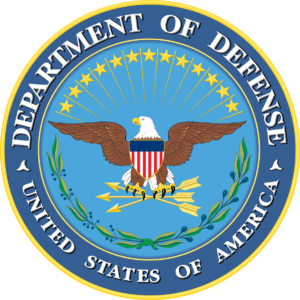 The Science, Mathematics, and Research for Transformation (SMART) Scholarship Program has been available for the past decade. The purpose of the Department of Defense's cybersecurity scholarship is to ensure the country prepares the next generation of cybersecurity professionals and leaders to protect the United States. STEM-related scholarships are available to any student studying for an undergraduate, graduate, or doctoral degree. Upon graduation, scholarship recipients begin their careers in the facility that sponsors their scholarships. Scholarship amounts and deadlines vary each year, so it is prudent to check with SMART's website.
The Science, Mathematics, and Research for Transformation (SMART), which is a part of the Department of Defense, offers a student a chance to earn their undergraduate or graduate degrees with a full scholarship should they be studying from among the 21 approved areas of study. Highlight — SMART awarded more than 380 scholarships during the calendar year of 2018.
Award: Varies
Deadline: Varies
---
25. Women in Defense Scholarship
Sponsor: Women in Defense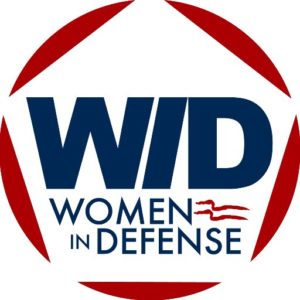 The Women in Defense Scholarship is awarded each year to the student who shows the most academic achievement and real-world participation throughout their school years. Scholarships are available to US Citizens who have shown a financial need and dedication to climbing the leadership ladder of national security professionals. The number (and the amount) of the scholarship awards vary each year; as does the preset deadline. Recipient winners must attend the HORIZONS event in DC to network with other recipients and the men and women who keep the US safe attending the conference.
Women in Defense are affiliated with the National Defense Industrial Association. Women in Defense are a coeducation professional corporation that offers education and career development pathways through its integrative networking options. Highlight — Women in Defense work in partnerships with Deloitte, Lockheed, Dell, and Bloomberg Government, to name a few.
Award: TBA
Deadline: TBA
Visit the page
---
What Kinds of Organizations Sponsor Scholarships for Security Studies?
One of the top recruitment agencies for security studies graduates is the U.S. Department of Homeland Security. As part of receiving security studies scholarships from government agencies, the student may have to fulfill certain requirements. For instance, graduate-level security studies scholarships may have a clause that asks for an employment contract for a set amount of time like a five-year minimum. Graduates who don't fulfill the terms may be asked to repay the security studies scholarships back.
Homeland security scholarships will be offered through the federal government and will involve tuition aid to students who currently work or plan to work for the U.S. Department of Homeland Security. Homeland security scholarships are offered to students who are studying topics related to law enforcement, intelligence, forensics, and much more. A national security scholarship will be geared to a student who is planning to enter a counter-terrorism job. Intelligence and national security scholarships will be appropriate for those interested in a job with an agency such as the FBI or CIA.
Although the government sponsors a number of intelligence and national security scholarships, colleges will also have their own opportunities for security studies students. Private organizations have scholarships for cyber security because data protection is an issue that affects all businesses. Scholarships for cyber security will be available to both undergraduate and graduate students. Depending on the program, the award may be given based on financial status, merit, cultural background, and professional affiliations.
Can International Students Apply for Cybersecurity Scholarships?
In the majority of cases, cyber security scholarships for international students are possible. As long as the student is planning to study through an accredited program in the United States, he or she may be eligible for funding. Cyber security scholarships for international students may be available for both distance learning programs or a semester abroad at an American university. Students will want to check all citizenship requirements before submitting any applications for cyber security scholarships.
The United States may be the best choice for international students who are comparing programs. The United States has hundreds of colleges and universities with some of the best cyber security degree programs in the world. Many of the top-ranked colleges for cyber security are found stateside. Highly ranked college degree programs in cyber security are available from Purdue University, the University of Maryland, the Georgia Institute of Technology, and the University of Pittsburgh. The post-graduation job placement rate for students from these colleges in the cyber security field is exceptionally high.
Federal scholarships will have very specific criteria for applications. The government may have residency and citizenship pre-requisites and also look for applicants that can demonstrate financial need. Merit-based security studies scholarships will involve the student submitting transcripts to show past GPA and test score data. Essays are a typical requisite when filling out scholarship applications.
Most essay topics will ask the student to outline career goals and objectives. The federal government will mandate that any scholarship money be used in a security studies program from an accredited college or university. An example of a federal government security scholarship is the CyberCorps. This particular scholarship was created as a way to recruit professionals to cyber security jobs.
Are Scholarships Just for Traditional Students?
Scholarships are being broadened to include all types of matriculating students. Although cyber security scholarships for high school seniors are offered, funding is available to individuals at the mid-point or later of their careers. Cyber security scholarships for high school seniors are used for an accredited degree program from a four-year college. Cyber security undergraduate scholarships will not likely distinguish between students who attend a traditional program, a hybrid program, or a distance learning program.
Businesses may have a scholarship program for workers who need to earn a master's level degree or higher in cyber security. Graduate-level scholarships for cyber security will likely require a proposal submission with applications. The scholarship board will look at academic records and confirm enrollment in a cyber security degree program. Women, veterans, and minorities are examples of groups that may be eligible for certain cyber security undergraduate and graduate scholarships. Prospective students need to read through each scholarship application to determine if they meet the specific requirements.
---
Related: