The top online information security master's degree programs train individuals to properly secure data and improve malware protection.  The technology age continues to be a booming industry in the 21st century, and it seems to not be slowing down.  As a result, new techniques and methods of securing important information continue to be a necessity to obtain. Earning a master's degree in Information Security may also help graduates to advance in their careers. Especially since employers of high-level security companies are looking for top candidates with an advanced college education. People in the information security field should also have knowledgeable information on planning and implementing security programs, software, and protection measures to an organization's digital systems.  Below are the top 10 Online Information Security and Assurance Master's degrees.
Each one is available fully online. Most offer affordable tuition, low student-to-faculty ratios, and support services to students. Some schools may also offer specializations along with their degree, helping students gear in on a specialized field of interest within Information security. Many provide accreditations and top rankings from respected websites such as the Department of Homeland Security and the National Security Agency. Whichever College or University you decide, each one will provide the necessary skills and training it takes to become an Information Security Analyst. 
Featured Schools
---
1. University of California- Berkeley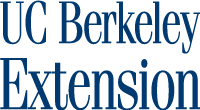 University of California at Berkeley offers a Master's of Information and Cybersecurity (MICS) to working professionals in the Cybersecurity industry. The online program is an accredited degree, preparing students for the skills needed to hold leadership positions in work environments such as private-sector technology companies, and government and military organizations. UC Berkeley's MS in Information and Cybersecurity program is a holistic approach to the cybersecurity field. It focuses on developing the student's knowledge and understanding of information security technologies. The leader-focused program also provides hands-on practical experience of secure systems, as well as applications of cybersecurity principles. Students will learn and master core technical skills while becoming fluent in the business, political, and legal terminology of cybersecurity.
Graduate students can also expect to graduate with knowledge in topics such as secure coding, network, and web security, Cryptography, and Cyber risk. UC Berkeley offers many interactive online learning portals and is among the best masters in information security online programs nationwide. 
---
2. Purdue University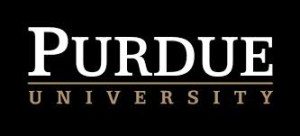 Purdue University's Professional Master's in Information Security degree offers IT professionals, an online, comprehensive program for advancing in cybersecurity positions. The program will focus on the growth of the information security specialist. The course will instruct students in foundational principles, relevant systems, and proficiency in using cutting-edge software tools. Other focus areas will include Cryptography, Network Security, Security Analytics, and the Social, Economic, and Legal Aspects of the Cybersecurity field.
The program intends to serve IT professionals who have programming and computer science experience. Named the 5th most innovative university, it offers a wide range of degree programs in many career fields.  Areas of study include Agriculture, Education, Engineering, Pharmacy, Veterinary, and Health and Human Sciences. Known for Diversity, the university also offers a broad range of clubs and organizations that students can participate in. Purdue University is among the nation's best masters in information security online programs.  
---
3. University of Colorado Denver

University of Colorado's MS in Information Systems is an online program, focused on Cyber Security and Information Assurance. Designed for working IT professionals, the program blends technology and strategy concepts to help students become leaders in the IT field. Students can also customize their degree by choosing a specialization in either Business Intelligence or Cybersecurity. Courses will introduce hands-on software projects, Networking applications, and Project management strategies.
The 30-credit-hour master's degree is available fully online and also offers evening class options as well. Start times available for the MS in Information Systems include fall, spring, and summer terms. Many graduate students come from a background of IT-related careers, which benefits them in their MS in Information Systems degree. As graduate students, they will have full access to the Business Career Connections team for life. The program also is among the best online master in information security programs available nationwide. 
---
4. James Madison University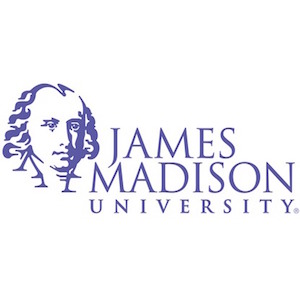 The MS in Information Security at James Madison University prepares graduate students for a rewarding and exciting career in the cybersecurity industry.  Professionals with a background in both information security and cybersecurity can earn this degree in less than one year and helps students in understanding the principles of security. The Graduate program discusses how to protect companies or an organization's secure information from hacking, cyber threats, and any individual trying to infiltrate the security systems. 
JMU offers one of the Nation's best Information Security graduate programs available to advanced professionals. The master's degree in Information Security is also one of the oldest and most respected technical Information Security graduate programs. In fact, the curriculum enhances students in professional development and research opportunities for positions in Information Assurance and Cyber Defense. JMU  has over 250 graduate programs. The Information Security degree at JMU is designed by the NSA and the DHS. 
---
5. Sam Houston State University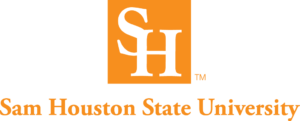 Sam Houston State University's MS in Information Assurance and Security prepares graduates for a career that strengthens the security of businesses everywhere. Students in the program typically hold a bachelor's degree in Computer Sciences, Management Information Systems, or similar areas. The MS in Information Assurance and Cybersecurity degree will also prepare students for a professional career in commercial, industrial and governmental information assurance.
Once graduated, students will be knowledgeable in protecting corporate information resources. This includes securing network systems, preventing network damage, performing risk assessments, and how to plan for disaster recovery. The 36-Credit Hour program is fully accredited by the Southern Association of Colleges and Schools Commission on Colleges. Enrollment is available in the Fall, Spring, and also Summer terms. SHSU is among the top-ranked and award-winning degree programs available nationwide. 
---
6. George Mason University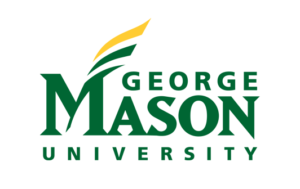 George Mason University's MS in Applied Information Technology is an online, 30-credit program to prepare students for a career in the IT industry. The program introduces practical everyday challenges, taught by experienced and highly trained professionals in the Cybersecurity field. This graduate program in Applied Information Technology also comes with a concentration in  Cyber Security. The course curriculum of the MS program will teach students how to justify, design, develop, manage, and sustain mega-systems while gaining extensive knowledge of top IT fields. Courses include Cybersecurity, Data Analytics, Intelligence Methods, Natural Language Processing, Machine Learning, and IT Management. Upon graduation, students will have the ability to analyze the local and global impacts of emerging areas of information science and technology.
Note: The online MS in Applied Information Technology accepts applications on a rolling basis. Although Cybersecurity is the only concentration available now, Data Analytics Intelligence and IT Management may be coming soon. Mason's AIT Cyber Security program ranks among the Top-25 online programs in the US, according to U.S. News & World Report. 
---
7. Southern Utah University

Southern Utah University's MS in Cyber Security and Information Assurance program is a 100% online program. It consists of 33 credits, spread out as five core classes(15 cr.), four electives (12 cr.), and six credits of Capstone learning courses. Students can choose from cyber operations and information assurance. THE MS-CSIA provides state-of-the-art education, with a basic interest in the design, planning, and management of cyber systems. Graduate students will also learn instrumental procedures for protecting cyber systems and infrastructure protection from external threats such as terrorism. The CSIA degree can also be completed in only 3 semesters. SUU offers mentoring by a  highly-trained faculty. SUU offers over 140-degree programs in a variety of fields.
The average GPA of entering students is 3.55, including a student body of over 12,000. The school also provides a low student-to-faculty ratio for better interaction between teacher and student. SUU is also one of the best online masters in information security programs in the USA. 
---
8. Southern Arkansas University

Southern Arkansas University's MS in Computer and Information Science is a fully online program, with a specialty in Cyber Security and Privacy. The program has a total of 30 credits, so most students finish in two years. The program also trains students in computer science theories and applications, focusing on Information Technology, Data Science, and Cyber Security & Privacy. However, there are some prerequisites to the MS-CIS program. They include computer science fundamentals in concepts and programming. Career Options for the master's degree in Computer and Information Science include security and privacy architect, forensic specialist, security and privacy compliance analyst, or also pursuing doctoral studies.
Faculty members also are among the most highly qualified and offer extensive industry experience. The Master of Science in Computer and Information Science (MCIS) program at SAU is one of the largest, most affordable, and highly attractive computer science graduate programs nationwide. The college is among the Best Master's in Internet Security. 
---
9. University of the Cumberlands
The MS in Information Security at the University of the Cumberlands is an online degree, designed for IT specialists and professionals of the Information Security industry. Graduate students will have the opportunity to learn from experts in cyber security and information assurance. The purpose of the INFOSEC program is to protect both computer information and communications data. This includes learning how to best store, process, and move data properly in hopes to prevent risk to businesses and organizations. The MS-IS curriculum includes 31 credit hours, discussing topics such as Access Control, Telecommunications and Network Security, Cryptography, Application Security, and Security Architecture and Design. UC's Master of Science in Information Systems Security program will help students in boosting their career salaries, provide a flexible learning format, and increase leadership opportunities once graduate.
The program abides by the standards of the Department of Homeland Security (DHS) and the National Security Agency (NSA). The University of the Cumberlands is accredited by the Southern Association of Colleges and Schools Commission on Colleges (SACSCOC). UC is among the best online masters in information security available nationwide. 
---
10. Jacksonville State University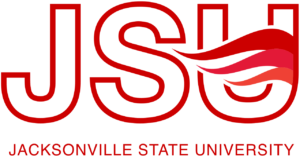 MS in Computer Systems and Software Design at Jacksonville State University offers a comprehensive degree program, focusing on Information Security and Assurance. The program is 30 credit hours and completes in about two academic years. Required core courses include Database Management Systems, Applied Software Engineering (1 & 2), Distributed Computing Systems, Advanced Computer Security, and Wireless Networking and Security.
There are also six elective credits available. Some options may include Research Methods and System Evaluation, Advanced Web Applications Using Web Services, and Digital Media: Theory and Processing. However, admission into the MS program is on a selective basis. Located in Jacksonville, AL, JSU is considered the Friendliest Campus in the South. The University has 95 academic programs and concentrations, which include bachelor's, master's, post-baccalaureate, doctoral, and advanced certificate programs. In addition, there are over 70,000 Alumni in 50 states and 136 countries. 
---
Why Should I Get My Information Security Master's Online?
Whether you are going for your master's degree in information security or a bachelor's in business management, any institution you attend must be regionally or nationally accredited, have a traditional campus, and encompass a reputable academic brand. Otherwise, you are just wasting time and resources. As far as the Information Security Master's degree, choosing an online program will help students and working professionals get their education goals done easier and with less time and effort. 
Yet, today it really does not matter if you take courses online or at a college campus. What matters is credibility, is the place you are getting an education reputable.  Will you be able to earn a living once you finish your education?  Will you earn enough money to pay back student loans and pay the bills and put food on the table?  Online learning is just as good as sitting in a classroom on a college campus.  The only difference is when you go to class.  With online learning you have flexibility.  You are able to balance work and school to fit your schedule. 
---
What Can I Do with a Master's in Information Security?
The sky's the limit with a master's degree in information security.  With this degree, you will be able to track threats to financial systems, homeland security, or the department of defense networks.  It all depends on where you choose to use your skills in your field of expertise. 
Depending on the level of skill, building an unhackable network from scratch is not out of the realm of possibilities. Nor is tracking down a gang of cyber thieves who stole top-secret files from the pentagon.  In fact, there are a lot of jobs in various fields for someone to go into with a master's degree in Information security.  Hiring employees with an online master's in information security degree can help companies and businesses properly secure data and improve malware protection.
---
How Much Can I Make with a Master's in Information Systems Security?
Cyber Security jobs often pay very well. The median base salary for cybersecurity professionals in the U.S. is about $103,000 per year. "CyberSeek, a program funded in part by the National Initiative for Cybersecurity Education, has an interactive career pathways map on its website."  Take a look and see which career path would be right for you to pursue.  Each career path has its own unique rewards and each and everyone is important in this cyber age in which we live.  It is understandable that earning that huge salary is important and makes us feel successful.  However, keeping each and everyone's information secure is its own reward, which alone should make a person feel successful.  
Experience and Salary
Not all cybersecurity salaries are the same, however. Senior-level positions in the field command higher salaries, and with higher salaries, comes more responsibilities. Depending on what specialization you choose to go into will depend on how much you can potentially earn.  Entry-level positions range from CS specialist Technician, Cyber Crime Analyst Investigator, to mid-level positions, such as CS Consultant, to advanced-level CS architect and engineer. 
Each one of these career positions has its own median base salary. Some are more than others; it just depends on how much knowledge you bring to the table. Knowing that you helped stop a crime, or helped someone be able to pay rent, or keep their car running so they can get to work. Knowing that you are making bank while fighting crime and paying off those student loans is very satisfying.
---
Related: